Summer is in full swing and this emoji themed cookie Party Favor Bag is a perfectly sweet addition to any summer get together! Hey lovelies, it's Lauren again and I'm so excited to share this fun tutorial with you! Emojis are so popular and instantly add a little fun and flair to any simple party accessory… even the cookies!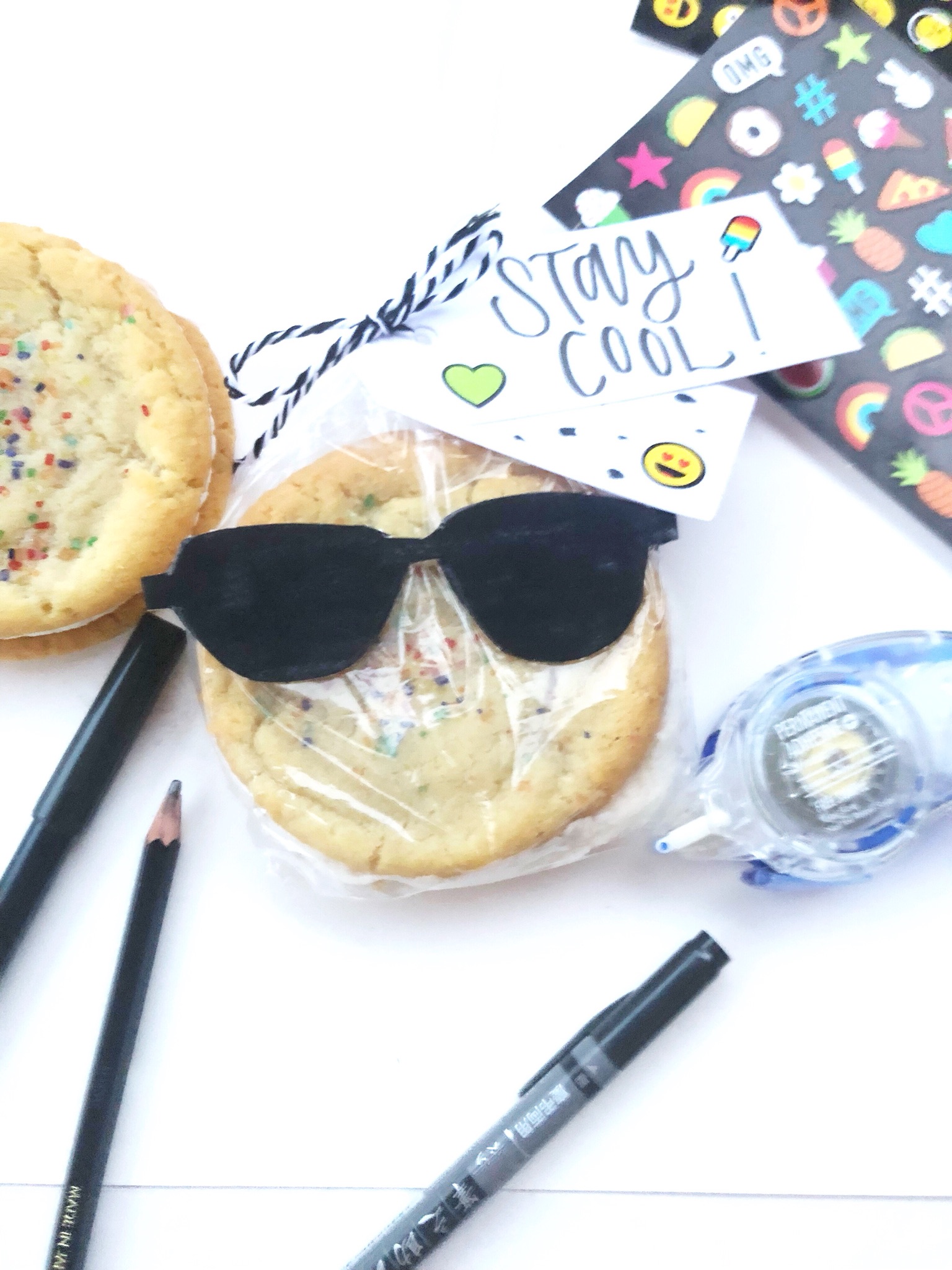 WHAT YOU'LL NEED:
Large sugar cookies (or cookies with a yellow or golden tint to them… I just picked these up at a local bakery)
Clear plastic cookie bags
Mix media paper
Tombow MONO Adhesive+
Plain tags
Scissors
Baker's twine
Stickers (I found some emoji ones at a craft shop)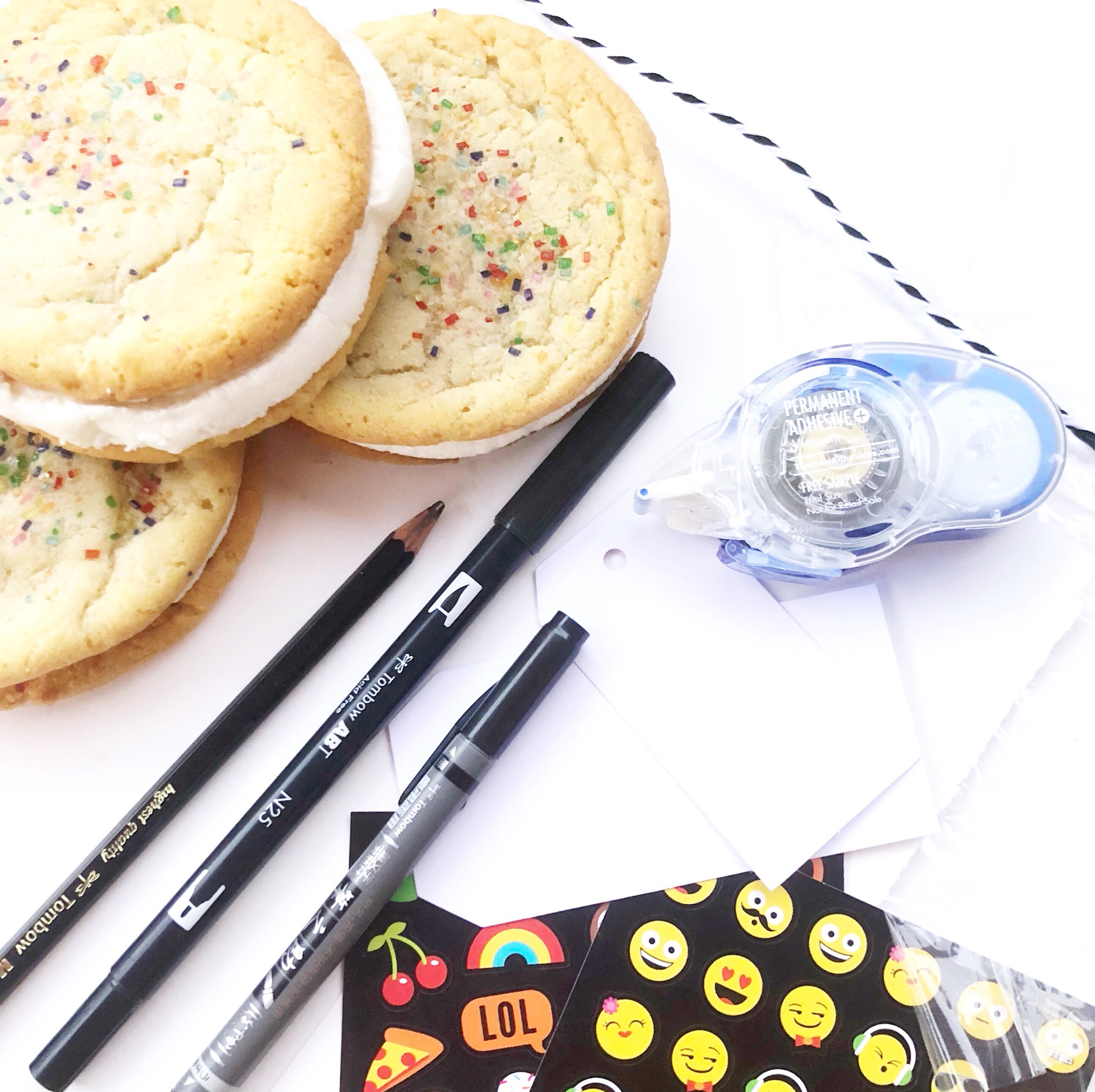 1. WRAP THE COOKIE
To begin this fun craft, you first must wrap the cookies.  Place a cookie in the cookie bag so that it lies flat.  Carefully push out all of the air and tie baker's twine around the top.  Using the Tombow MONO Adhesive+, stick the corners of the bag to the back of the cookie, so that when you look at the front, the cookie's round shape is easy to see.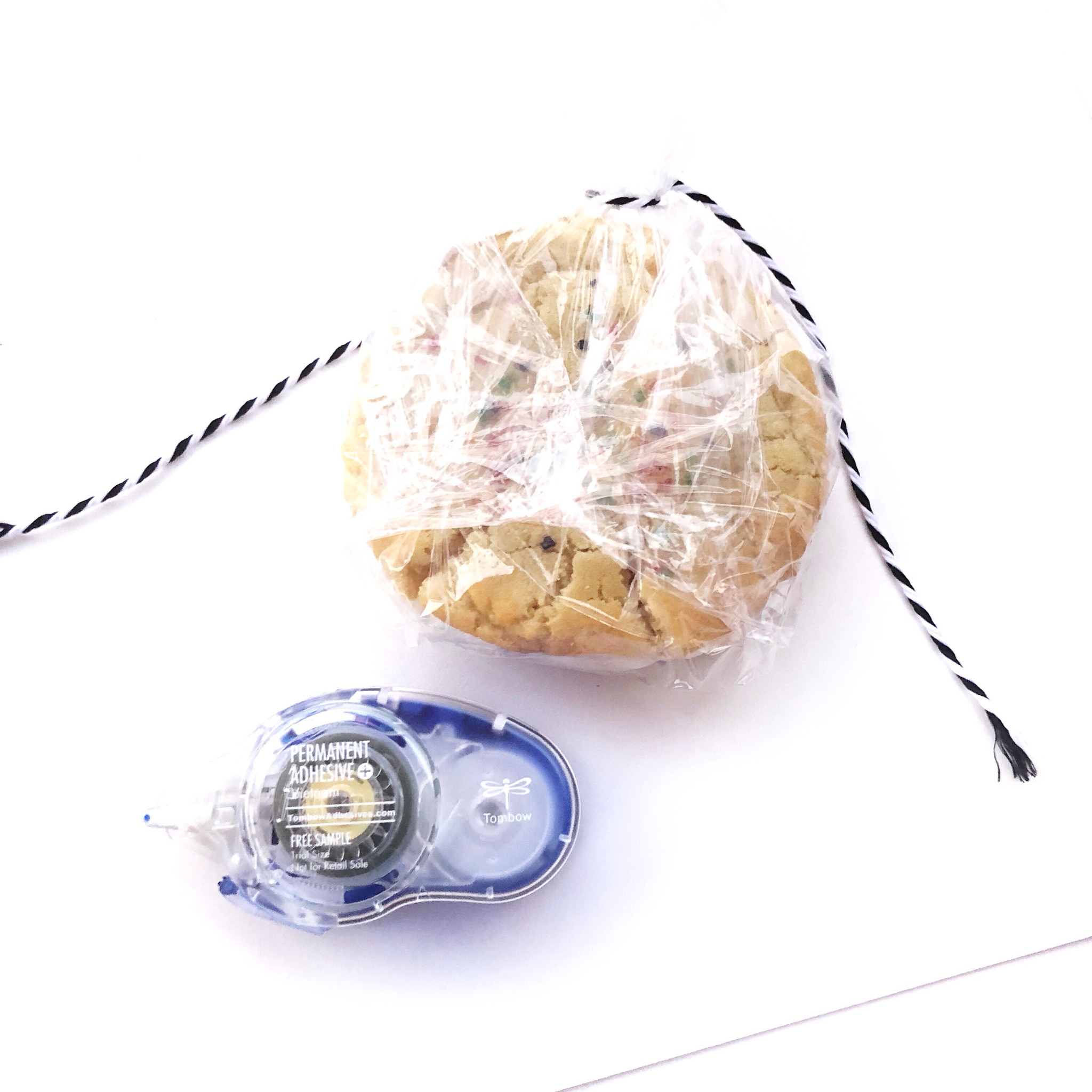 2. CREATE THE EMOJI FACE
Now it's time to sketch the emoji face. I chose to create this emoji because to me, it is the epitome of summertime, however this craft could easily be used with any of the smiley face emojis!  Using the Tombow MONO Drawing Pencil, sketch out the details that are unique to that emoji…. in this case it's the sunglasses. First color a section of the mix media paper using a Tombow Dual Brush Pen and then do the sketch on top.  Cut this shape out and it's ready to attach to the cookie bag.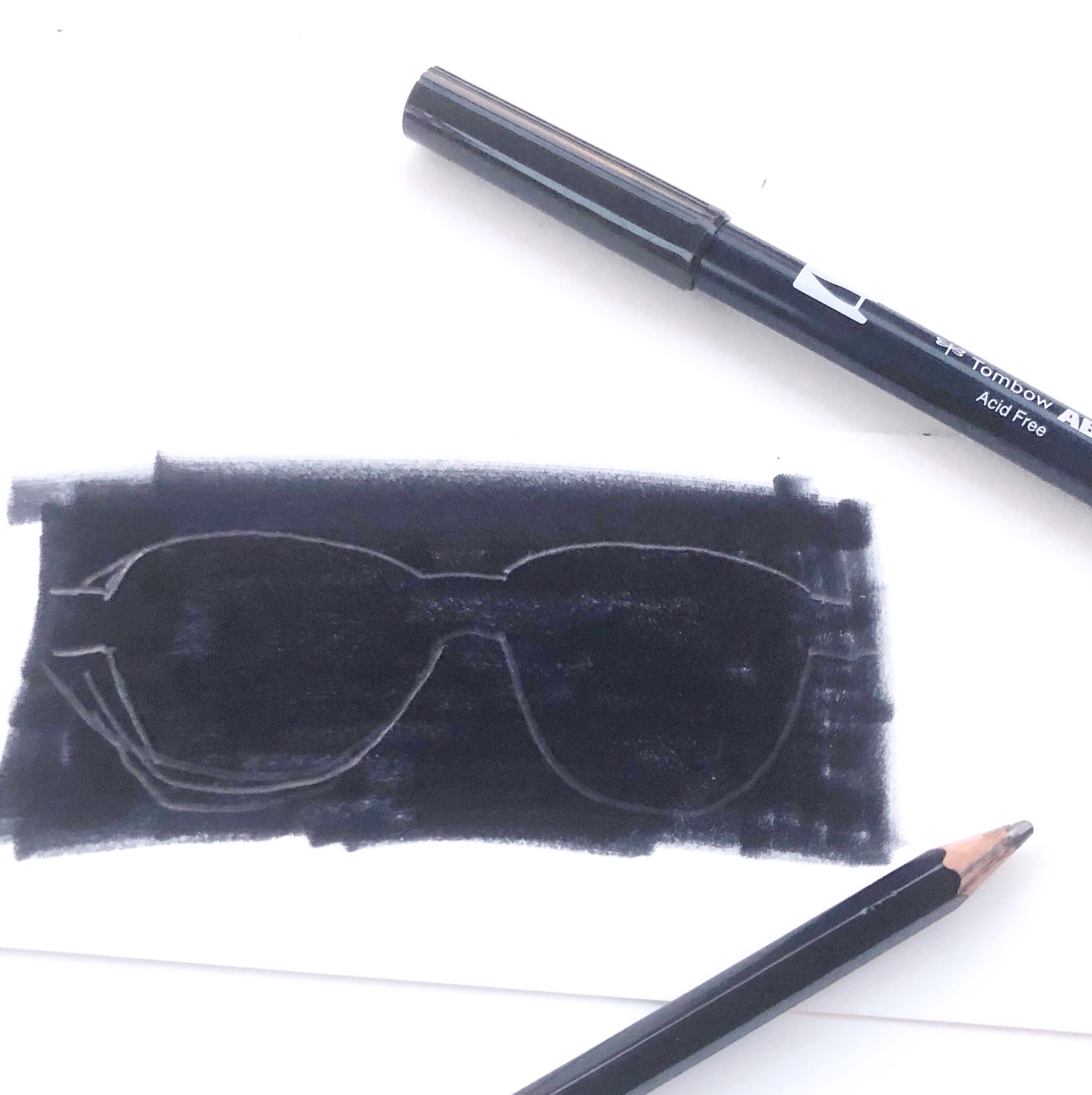 Attach the sunglasses to the cookie bag using Tombow MONO Adhesive+. Now it's time to create the tags!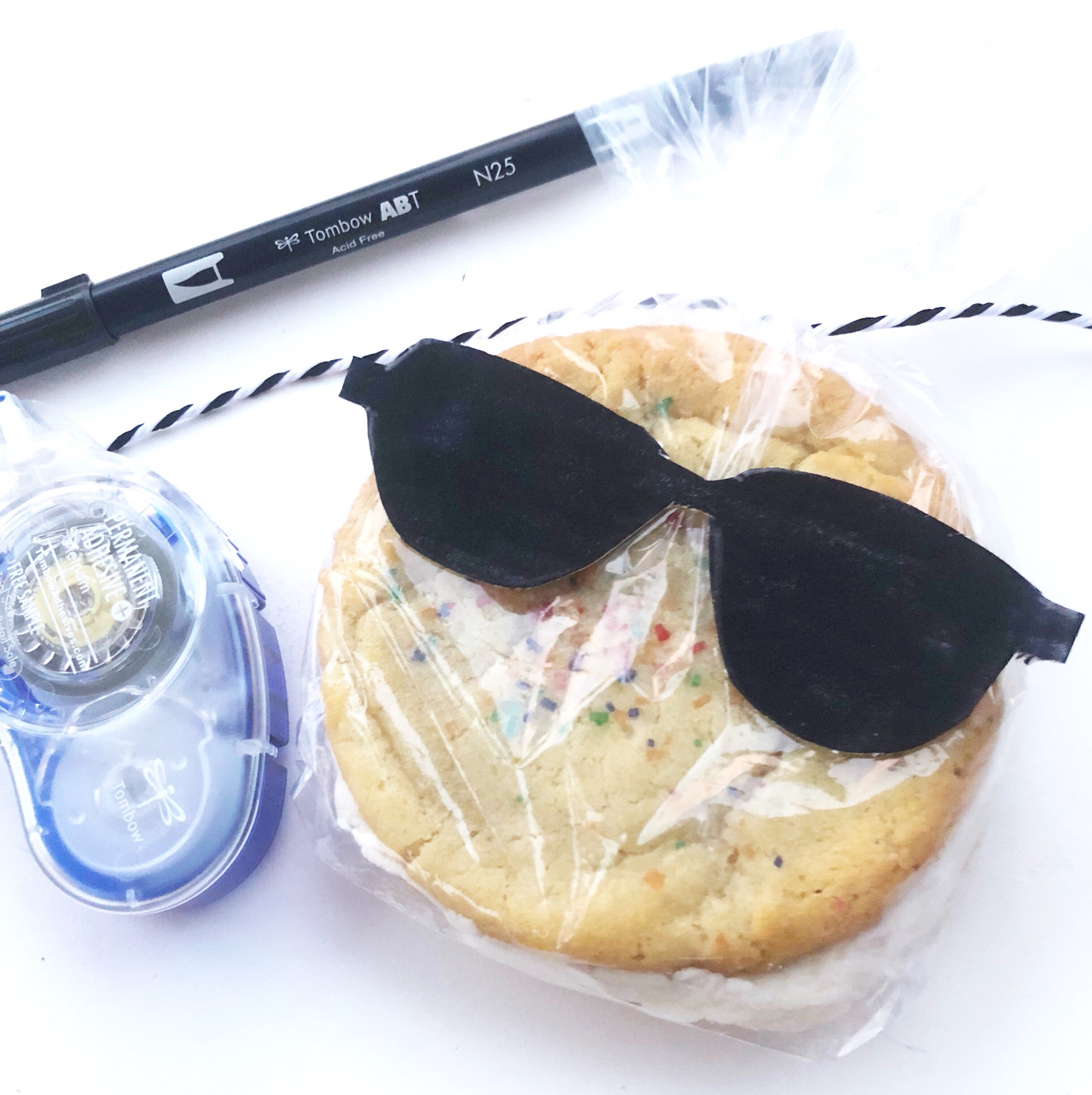 3. CREATE AND ADD LETTERED TAGS
Create some fun tags by using the Tombow Fudenosuke Twin Tip Brush Pen to letter a fun phrase that goes with the emoji, such as "stay cool." You can further embellish the tags by adding dots with a Dual Brush Pen and using the Tombow MONO Adhesive+ to reinforce stickers so that they stick better.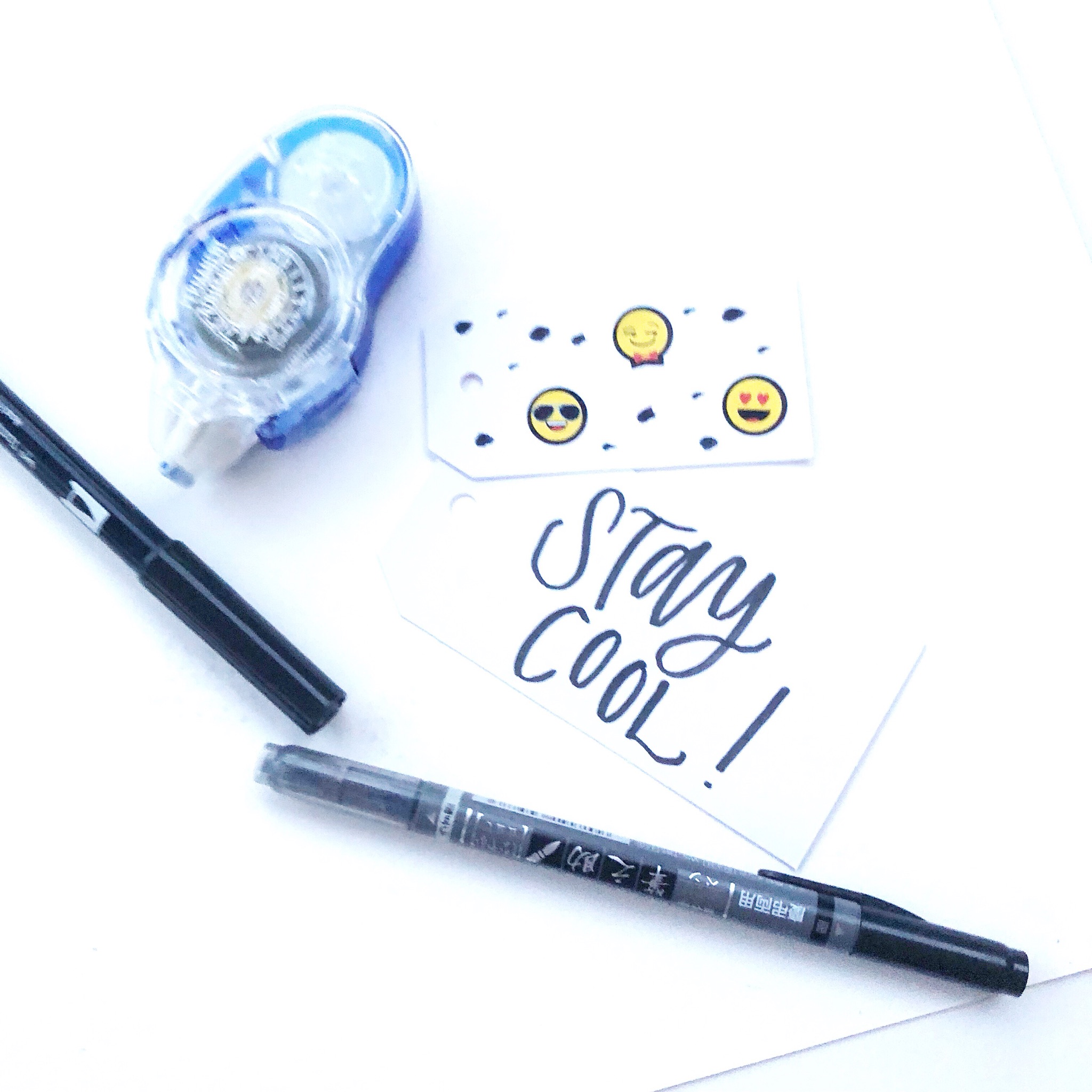 Layer the tags and tie a bow. There you have it… a fun and simple way to thank guests for attending your summer shindig!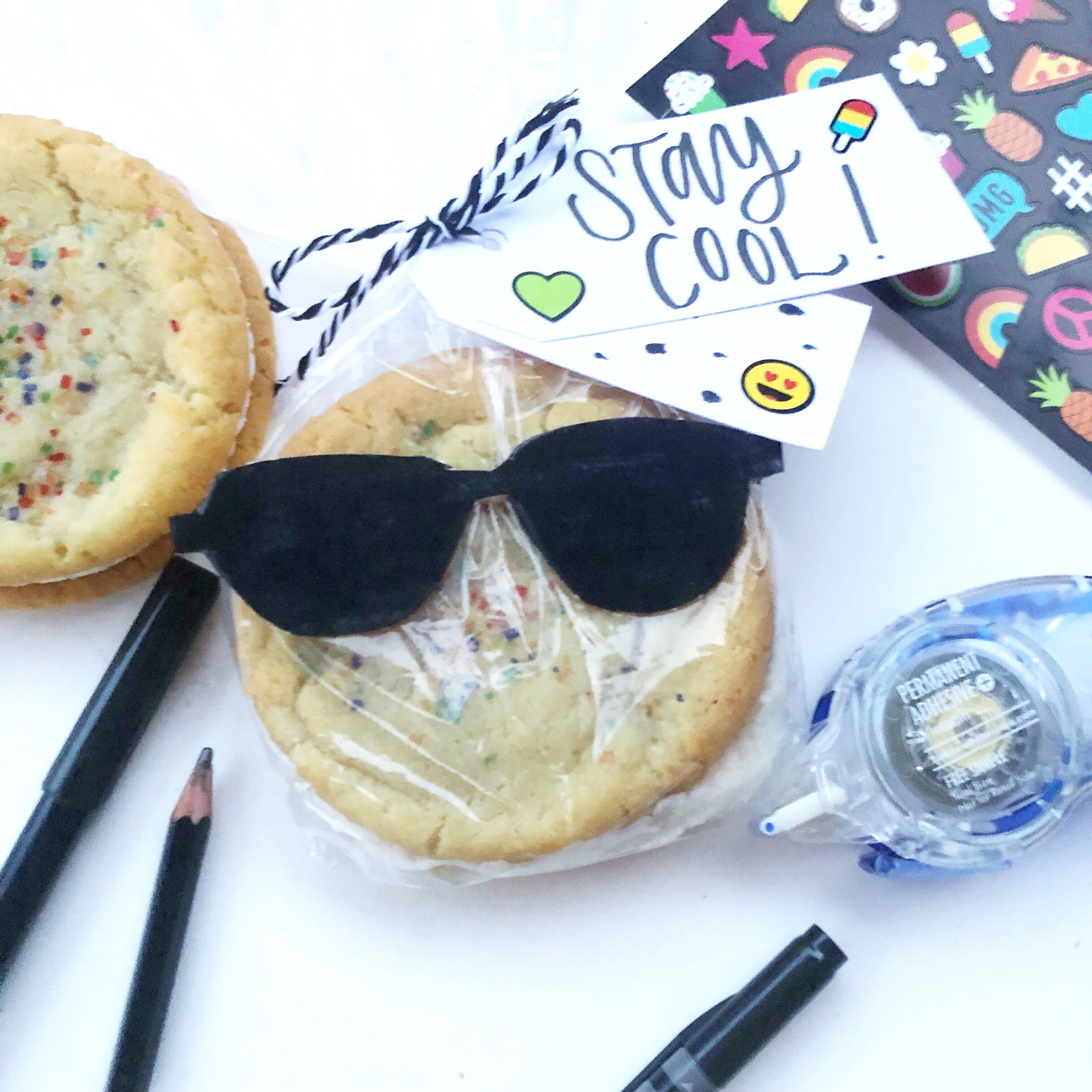 Use this craft to create different kinds of emoji cookie party favors. The options are endless. For more tips and tricks say hi to me on Instagram and check out my renmadecalligraphy.com.  For more information about Tombow products, check out TombowUSA.com.
Happy Lettering (and Crafting),
Lauren Fitzmaurice