Hello friends! Smitha here today with a new tutorial. Superheroes are super popular in the paper crafting industry this year and I thought I would try to create a superhero bookmark today. Sounds scary, but it really wasn't!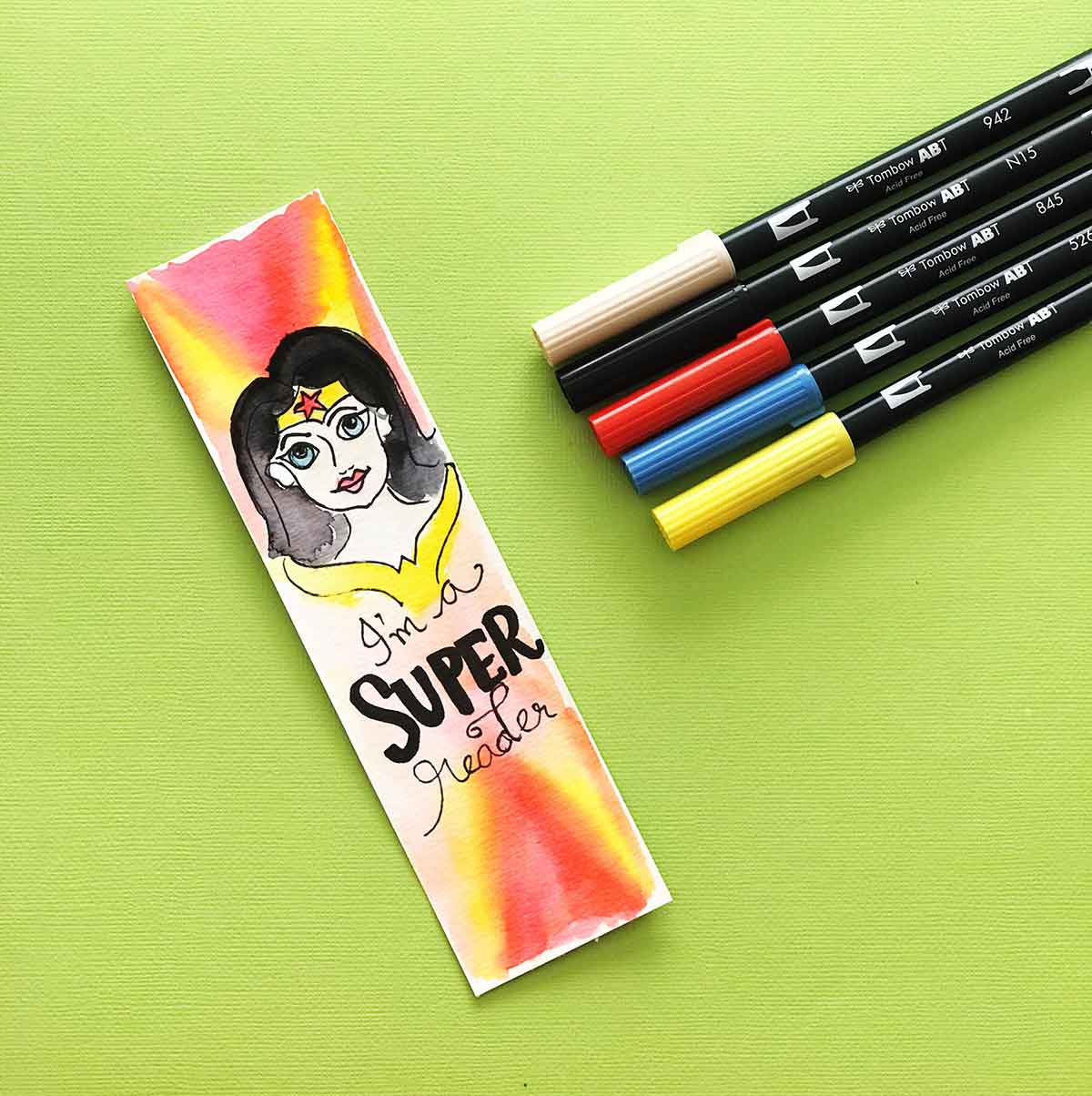 As always I will be using Tombows Dual Brush Pens to do my watercoloring, but here is a list of what else you will need.
Material list:
Paint Brush
Watercolor or mixed media paper
Step 1:
First we need to draw out a sketch. Start with a pencil and erase till you are happy with the outline. Then ink the outline with the MONO Twin Permanent Marker. This pen is oil-based and works superbly with the Dual Brush Pens.
Step 2:
Next we add color with out Dual Brush Pens. Then dip your paintbrush in water and then paint over the color spreading it softly. The water moves the color beautifully but the black lines we drew earlier will not bleed at all. Selecting the colors here is half the fun!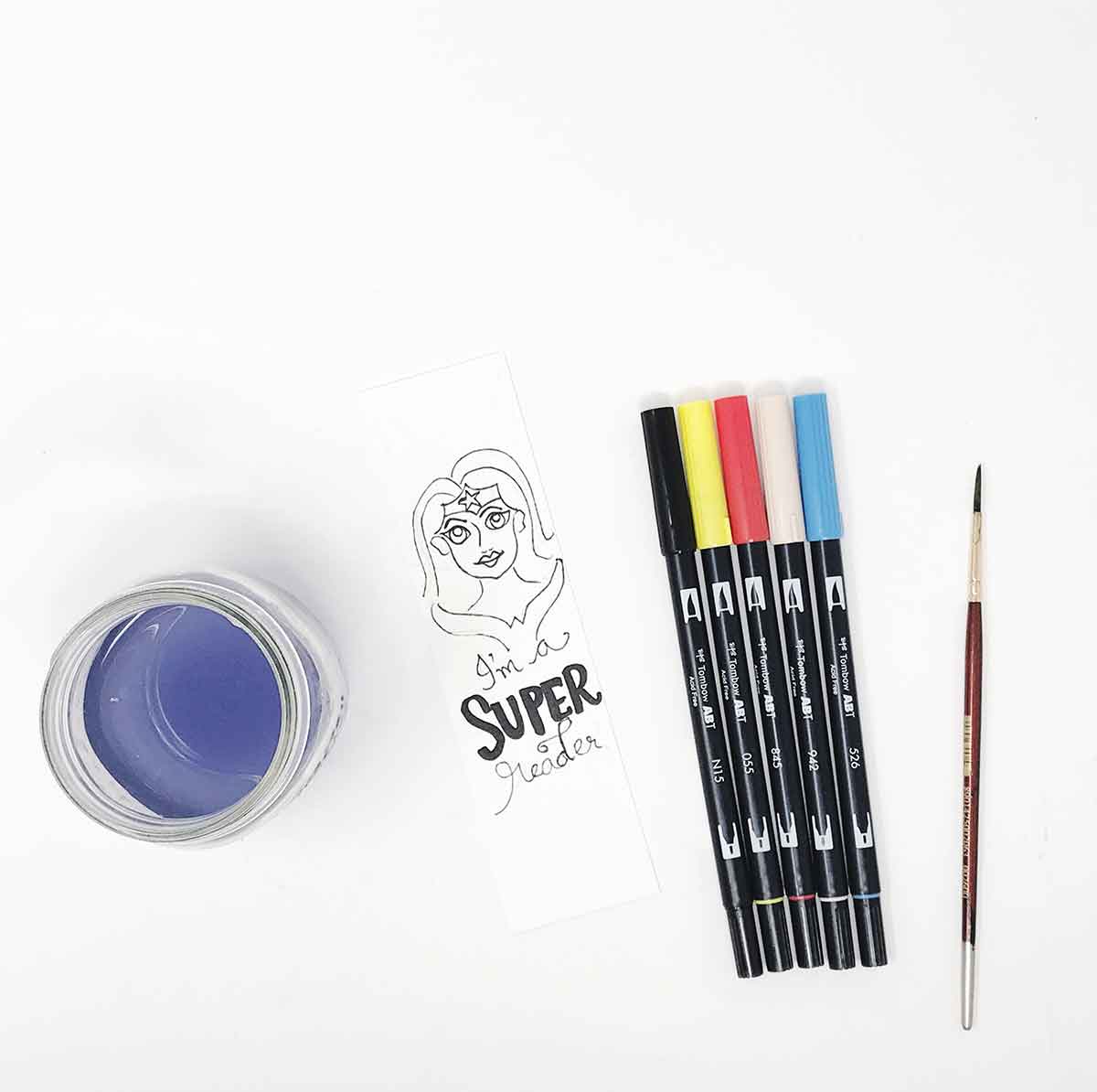 Step 3:
Let the water dry and voila! You have a super book mark ready to be used. I loved the phrase "I am a super reader" on the bookmark, it goes so well with the theme!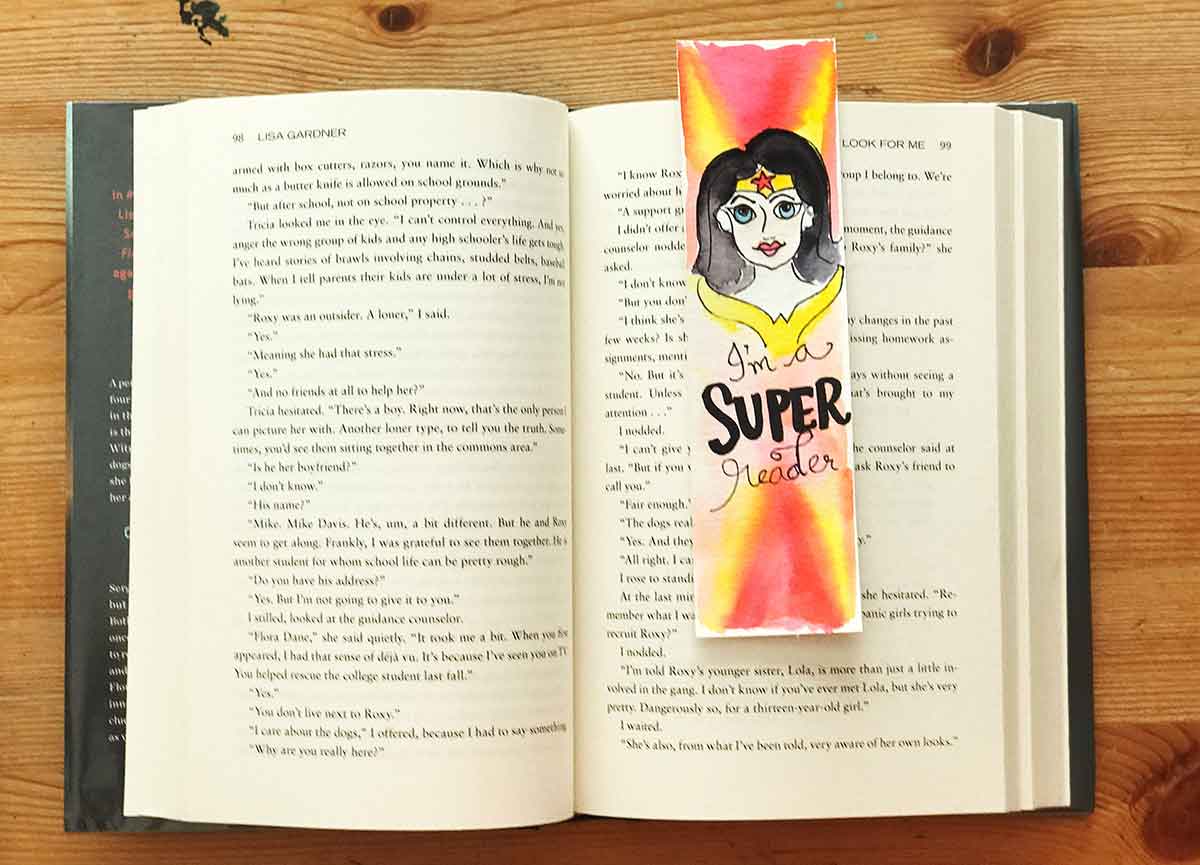 What other "super" phrases do you think would look great on a bookmark or a card? Leave me a comment below and let me know.
Happy Crafting!
Smitha