Hi, Jessica from BrownPaperBunny here to show you how to make your own superhero card. It's a great way to let someone know that they are a superhero to you (even if they don't technically have superpowers), and they'll only take you a few minutes to create!
Here's what you'll need to get started…
Supplies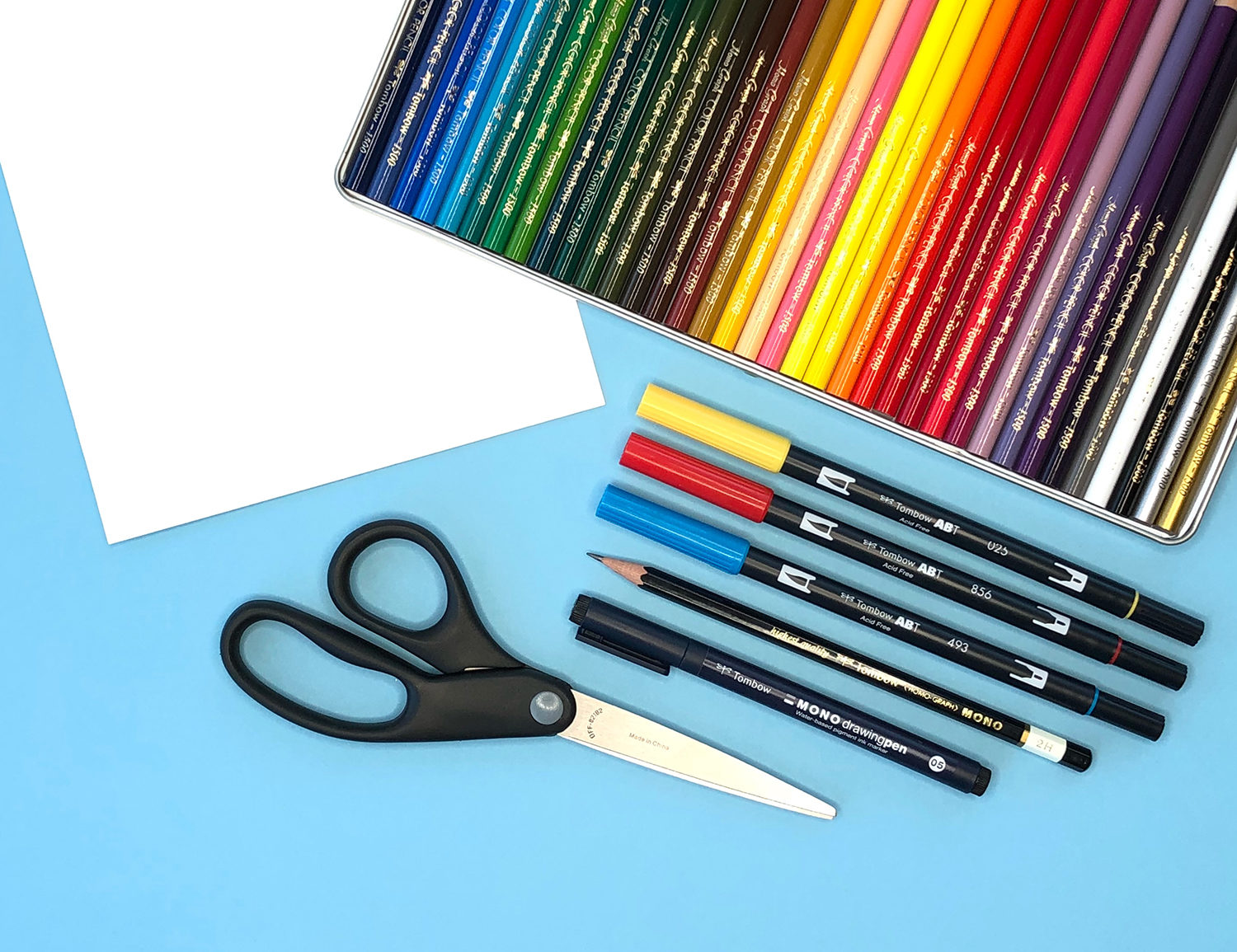 Step 1: Sketch Your Outlines
Use your MONO Drawing Pencils to lightly sketch a superhero crown or shield onto the bottom half of your card (which will end up being the front). You can make up your own using geometric shapes and bright colors. Then decide if you want to add words to the front, or maybe just the inside once you've folded the finished card. I sketched the words 'You are my superhero' onto the front of this one.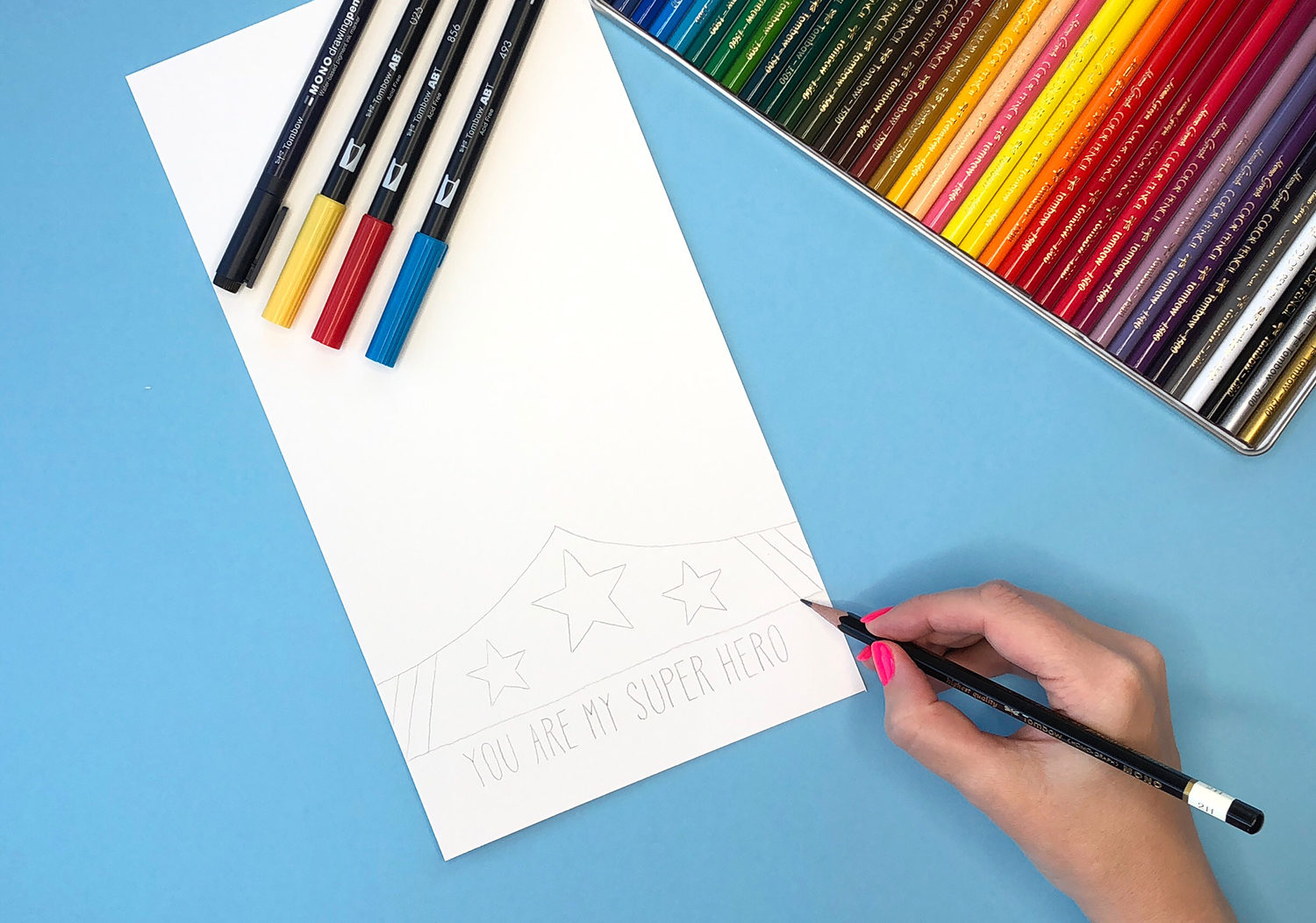 Step 2: Add Some Color
Using your Dual Brush Pens color in your design. I usually start with the lightest colors first, letting them dry completely before I move onto the darker ones. By letting them dry fully you'll have less chance of blending where the colors touch.
Pro Tip: Use a wet paintbrush to blend the ink on your card for a watercolor look. Again, make sure you apply one color at a time and let each one dry completely before applying the next one. This technique works best on very thick card or thick watercolor paper.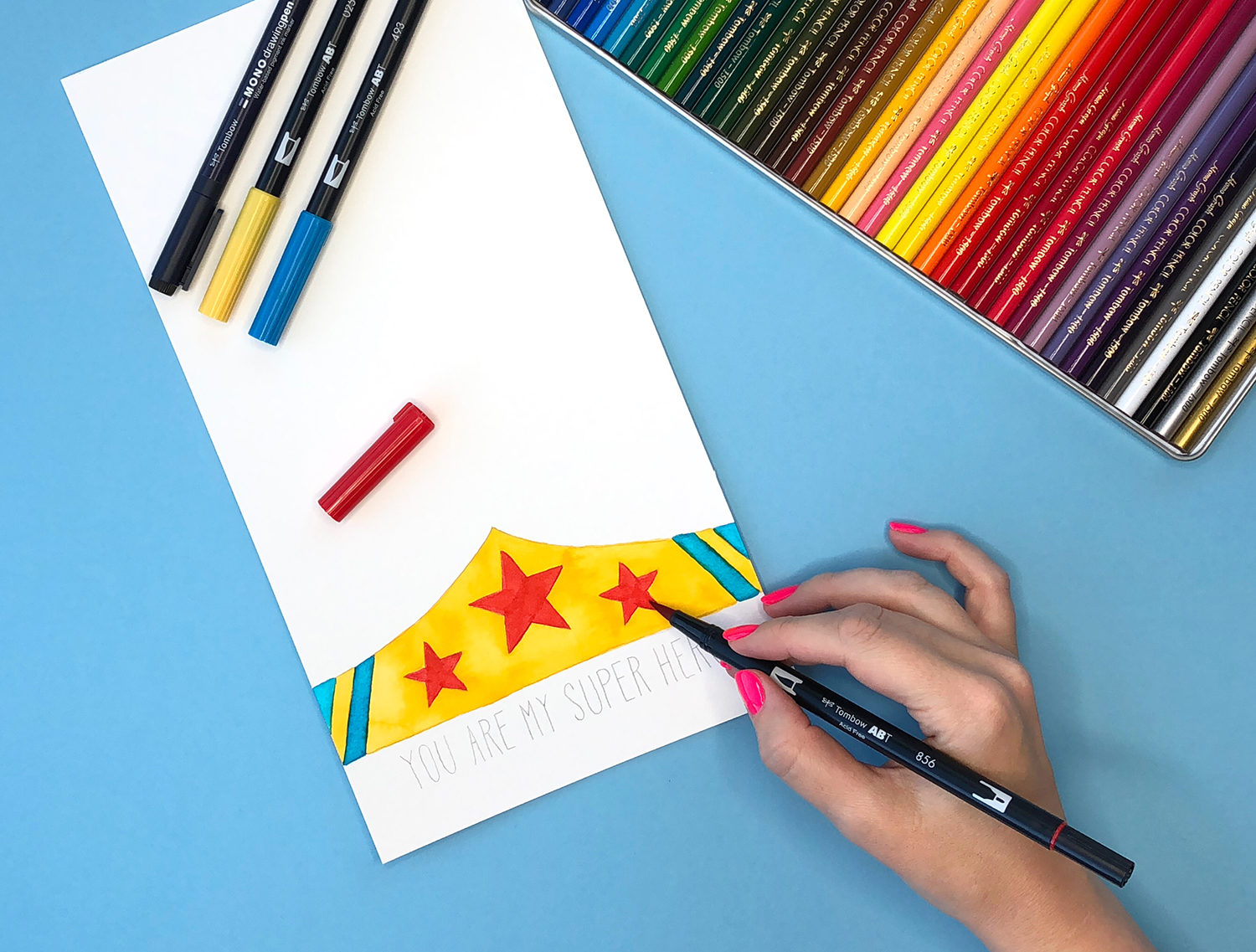 Step 3: Outline Your Design
Use your MONO Drawing Pens (I used size 03) to outline your design and give it that comic-book superhero look.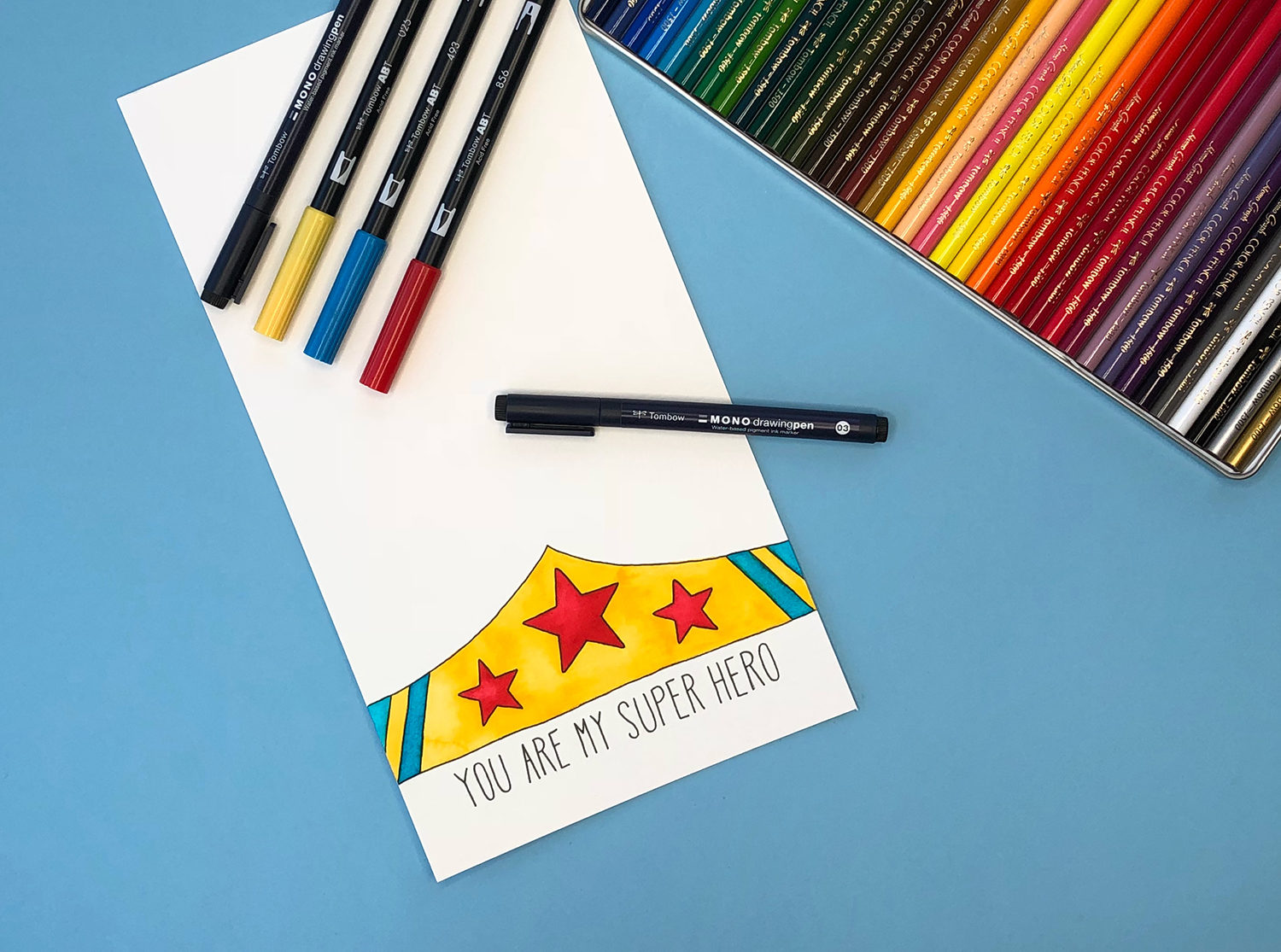 Step 4: Add Some Shading
This step is optional, but you can use your Tombow 1500 Series Colored Pencils to add some subtle shading to your design to help it stand off the page a little more. I used a dark yellow around the stars, and along the edges of the blue stripes, and gave the crown a drop shadow using light grey.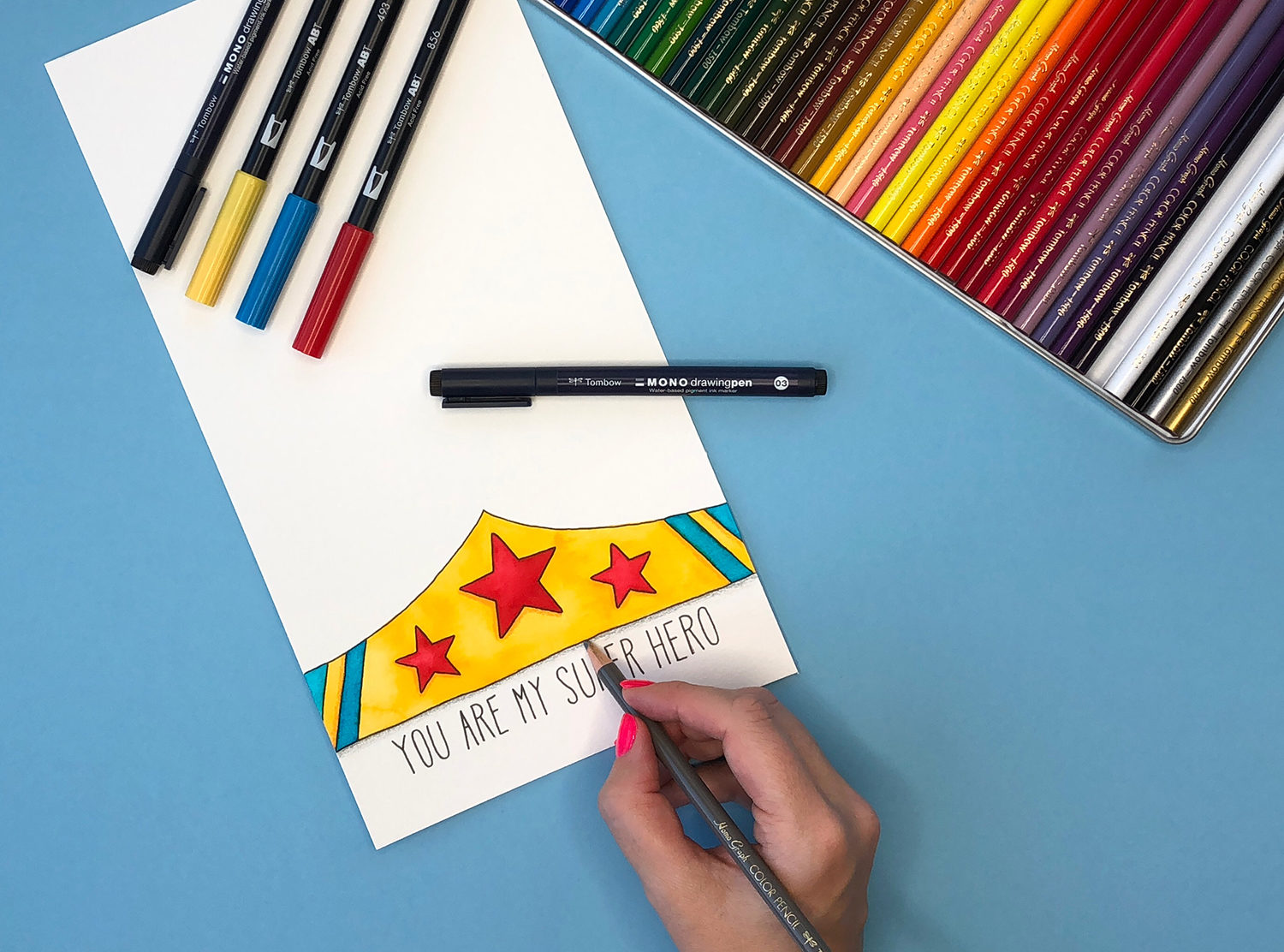 Step 5: Fold and Mail Your Superhero Card
All that's left is to fold your card, write in it and mail it off. If you want to add a little extra sparkle, decorate the envelope as well.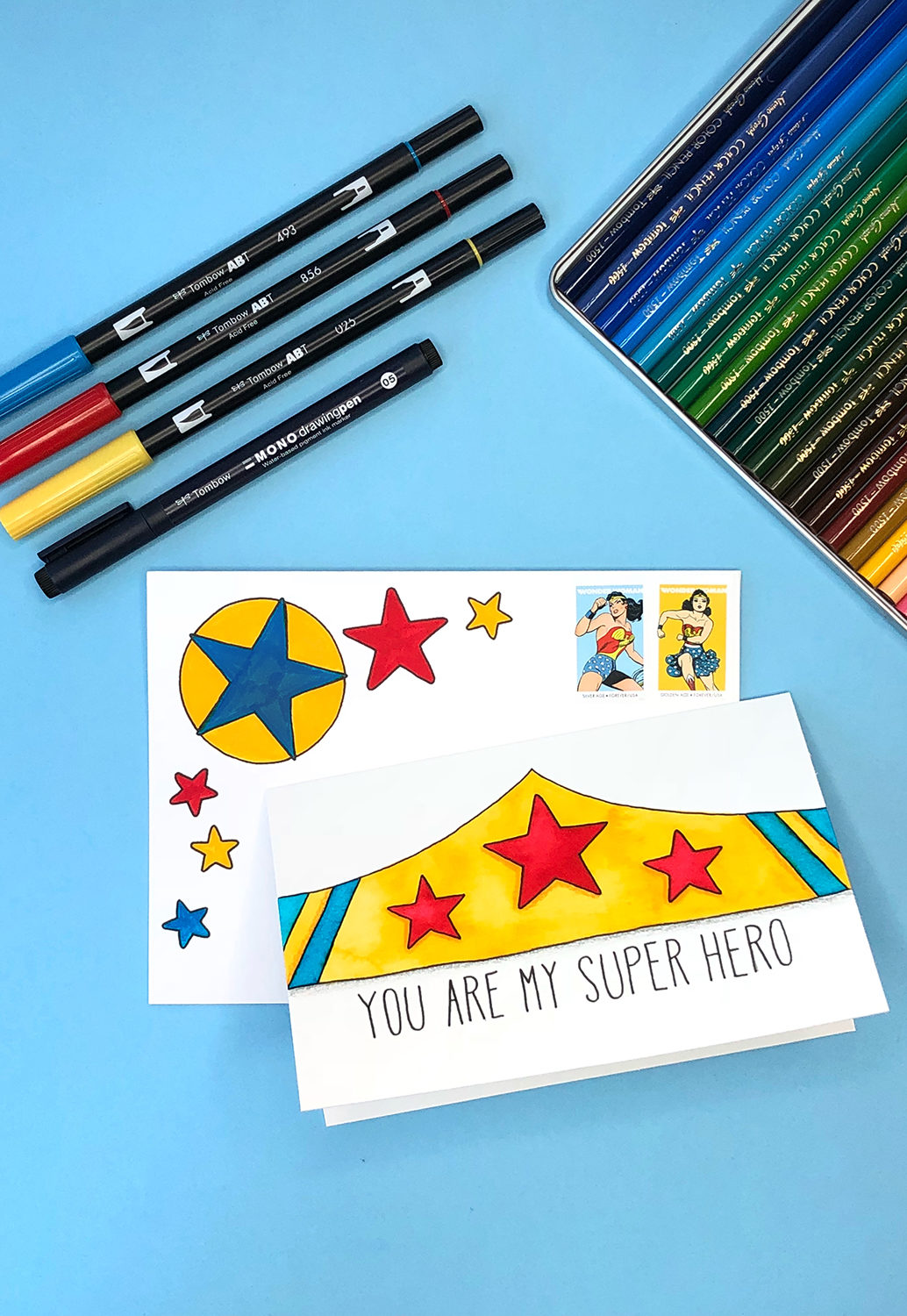 We'd love to see your superhero-inspired projects! Tag @TombowUSA and @BrownPaperBunny on social media!