Hello friends, it's Smitha here with a new blog post! Today I am lettering some quotes on Mixbook cards and making them colorful with the new Tombow Fudenosuke Colors!
Material Materials:
Watch the Timelapse Video:
I created a set of three quote cards and you can watch me handletter them in the video below.
For this first card, I used the Fudenosuke Colors to brush letter a quote. I love having such colorful quotes to tack around my work desk, especially now that winter is coming near. Having positive quotes brightens my mood and makes me more productive.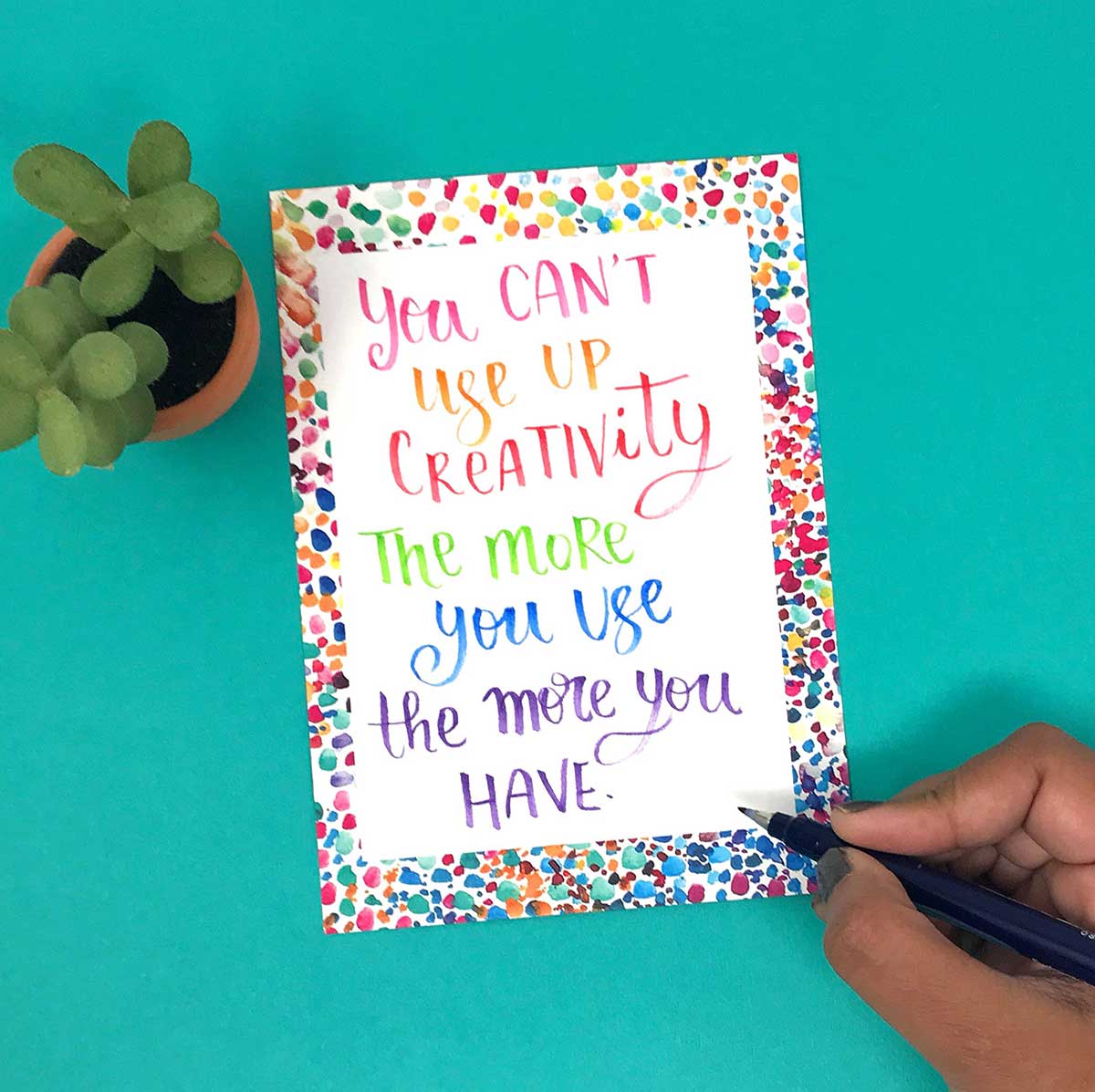 Also, simply the act of writing down some pretty words can change your mood. I love these colorful Mixbook cards here – they add such a nice pop of color in the background.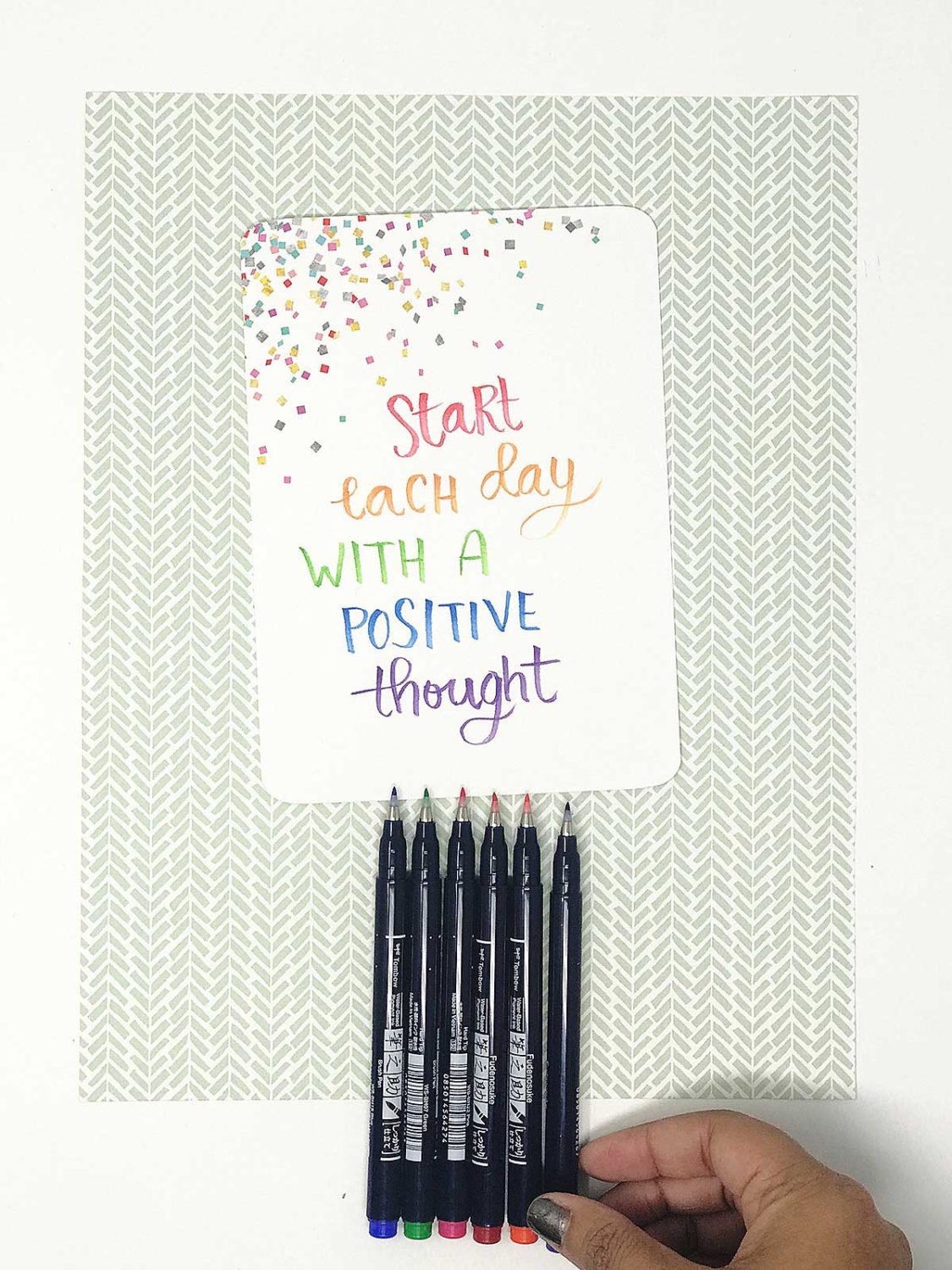 I love using the Fudenosuke Colors for lettering – they are the perfect sized small brush pen and now they come in colors!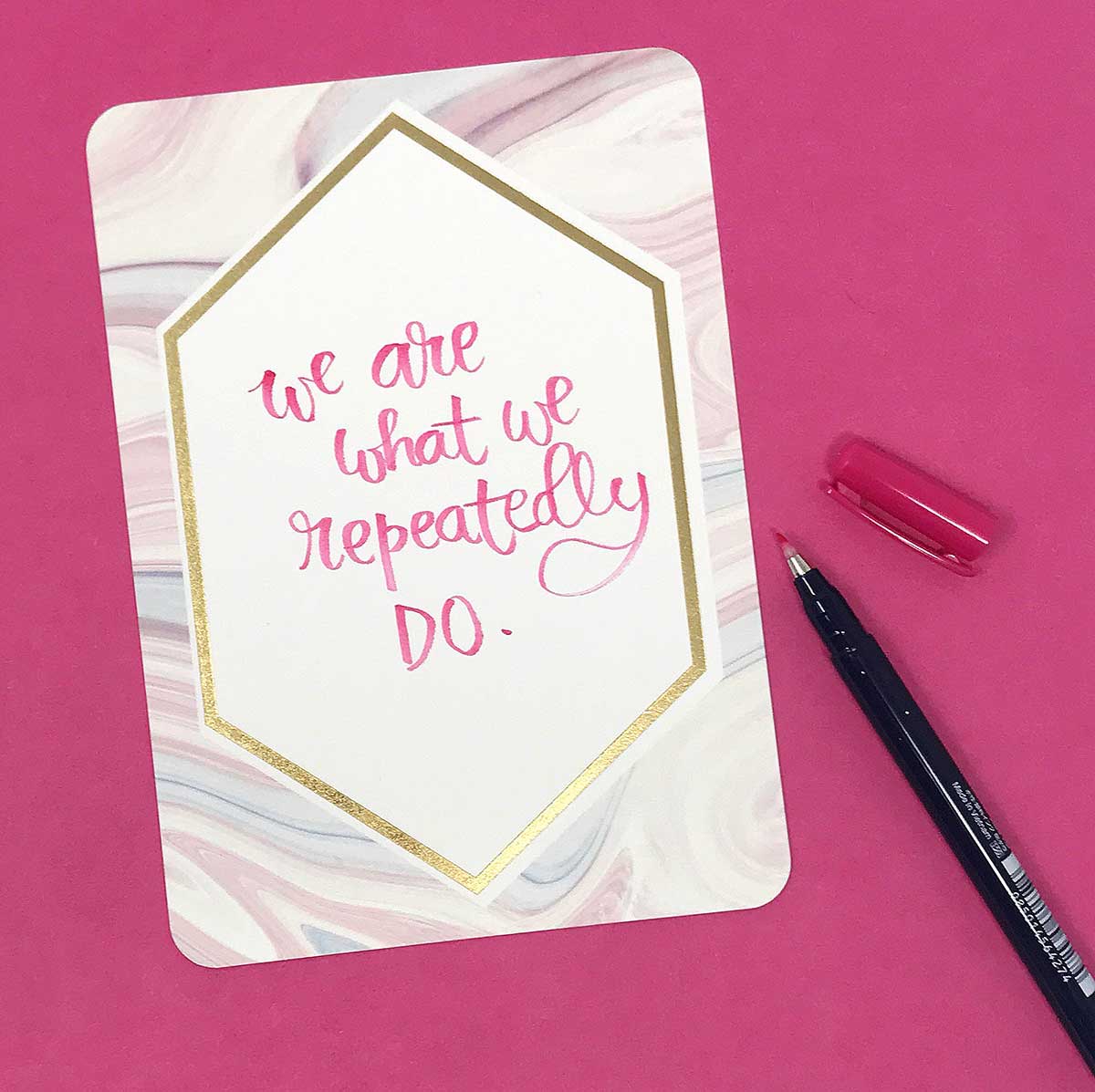 Do you letter quotes? Let me know in the comments below which are your favorite quotes to letter?
Happy Crafting!
Smitha