Hey everyone, it's Katie here. Today I want to show you how I'm combining Tombow's new Limited Edition Citrus 10-pack of Dual Brush Pens with the 1500 Series Colored Pencils in my Christmas journal.
I'm taking part in 30 Days of Lists this month, so that's what this journal is.  If you want to learn more about 30 Days of Lists you can check out their website.
DIY Whimsical Christmas Journal: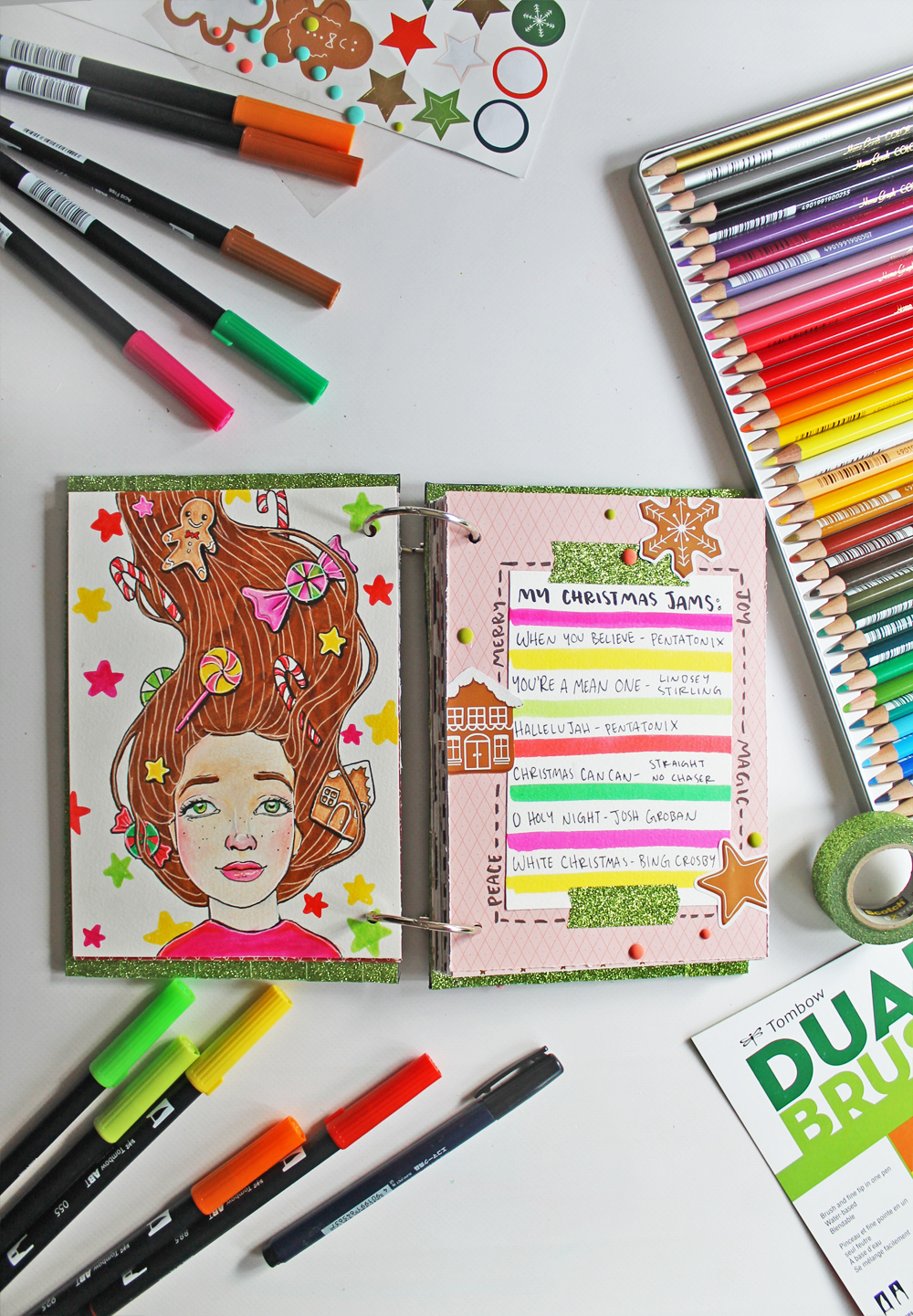 Supplies:
Mixed Media Paper/Journal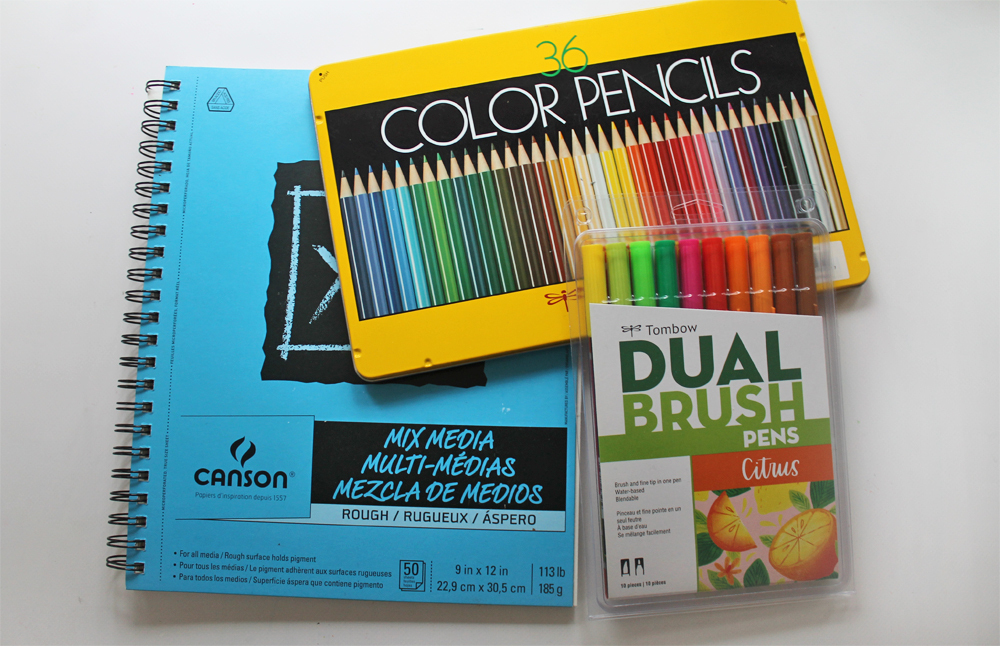 Step one:
Begin by sketching our your girl onto a piece of mixed media paper. I always like to start with a MONO Drawing Pencil and get a rough sketch of what I want, and then I go over the design with a MONO Drawing Pen. For this project, I'm drawing a girl with whimsical flowing hair filled with Christmas candies.
I'm sketching my design onto a piece of mixed media paper that I'll add into my ring bound journal.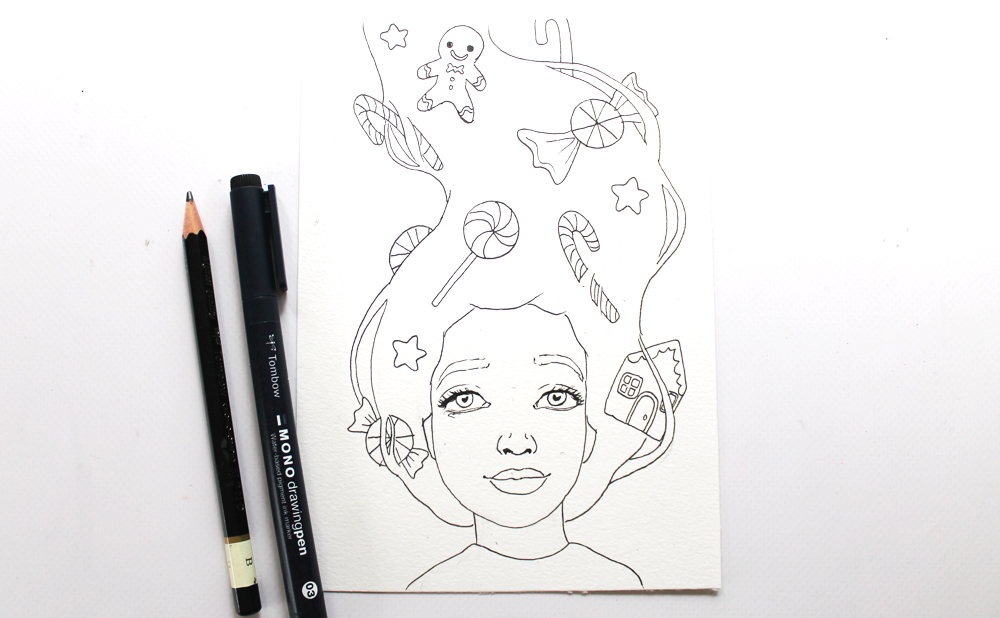 Step two:
Next, color in your design using the 1500 Series Colored Pencils. I tried to choose pencil colors that match up with the colors included in the Citrus pack.
These pencils have artist grade, wax-based lead that applies so nicely. I'm just using them to lightly color the paper, because in the next step I'll be going over them with the Dual Brush Pens.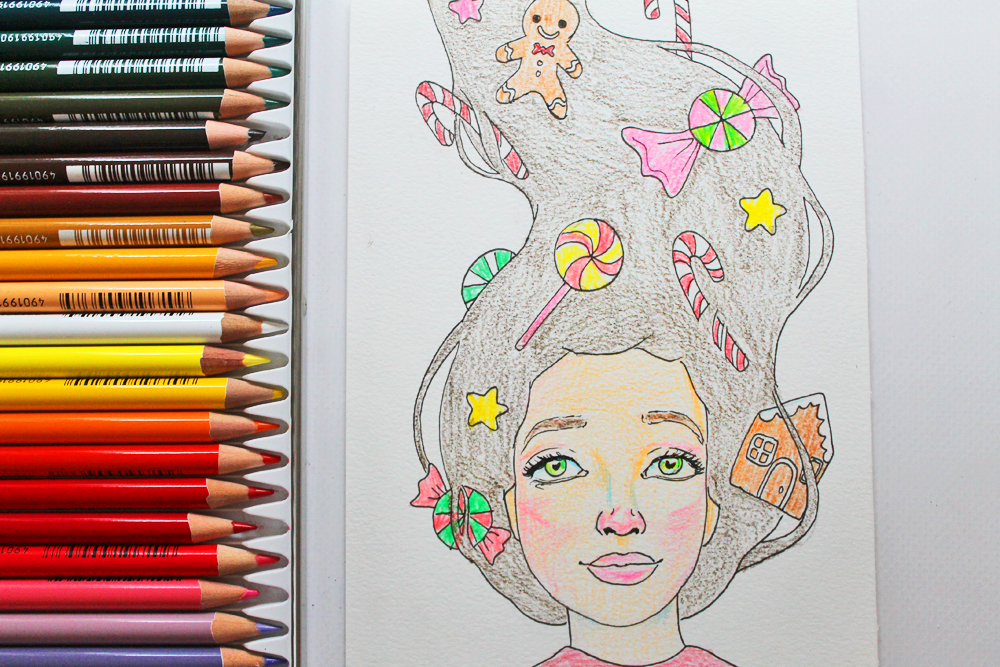 Step three:
Now color over top of the colored pencil with the Citrus Dual Brush Pens. Why are we doing this? The Dual Brush Pens glide and blend so so nicely over top of the colored pencils!
I finished her off with some star doodles around her, and a bit of white gel pen details on top.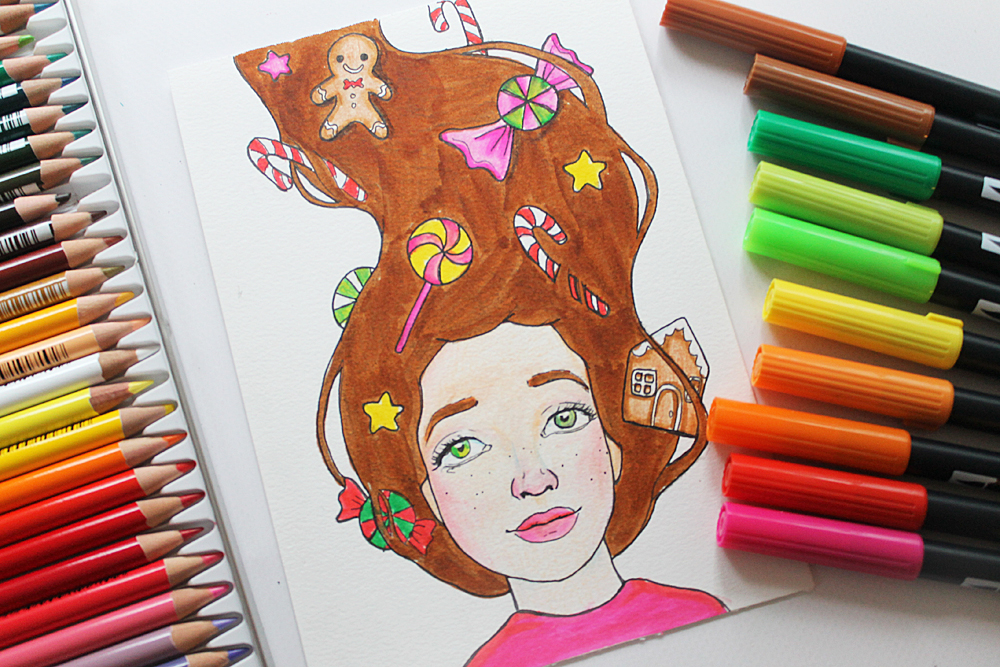 Step four:
If you're using a ring-bound album like I am, punch holes in your mixed media paper and add her into your journal.
I created a matching journaling card for the opposite page by simply drawing stripes using the same colors from the Citrus set.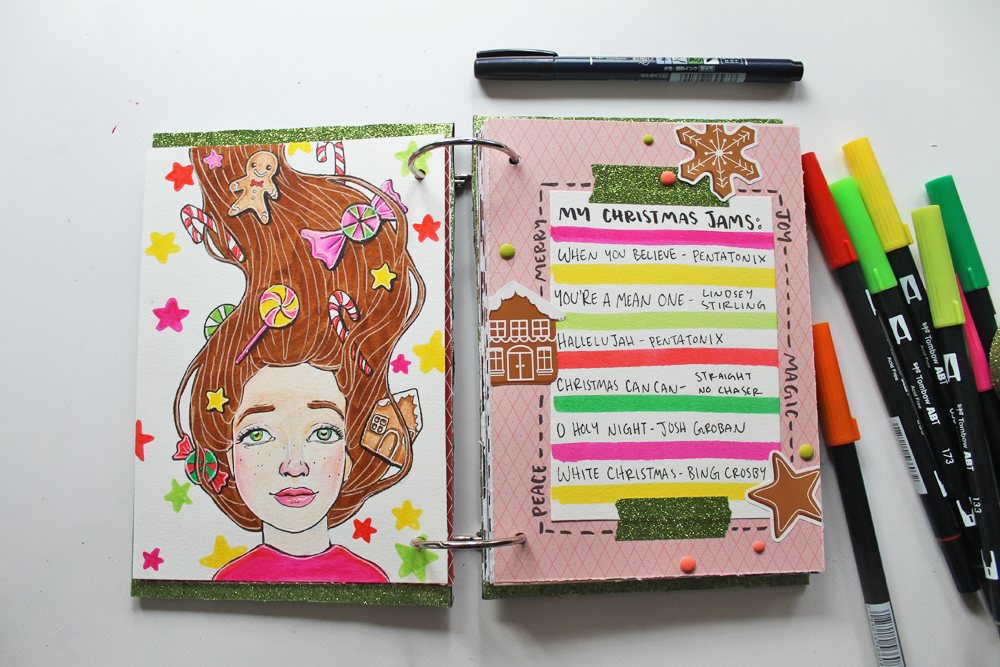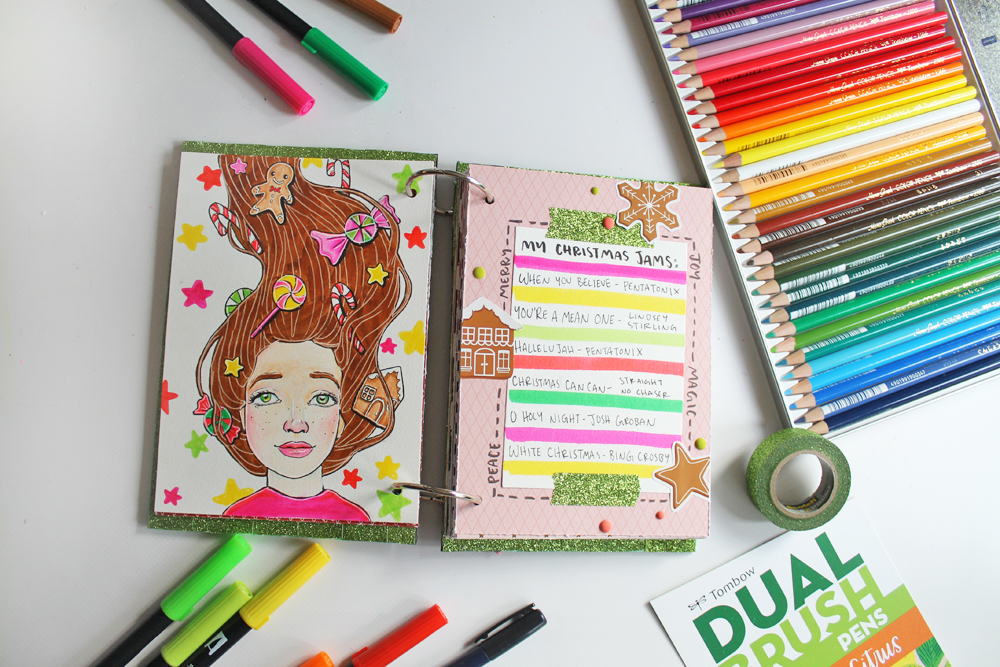 And that's it, you now have a whimsical Christmas journal page! I know Citrus is not usually a color scheme you would think of when working on a Christmas project, but I love the bright colors! And by using the Dual Brush Pens over top of the 1500 Series Colored Pencils they pop even more. I love being able to see the colored pencil texture shine through in places.
Have you tried 30 Days of Lists for fun journaling prompts? Check out Jennie's project here for more 30 Lists ideas!