Hi planner friends! It's Dani from @popfizzpaper sharing a planner spread that will set you up for success in the new year! For the last few years, I've chosen a word of the year to focus on as I make my way through the year. Past words I've chosen have been Balance, Create, and Progress. I find I have more success in the things I want to work on if I remember to view them through the lens of my yearly word. Today I'm sharing my word for 2019, "Joy," and creating a spread in my Bloom Daily Planner to help keep me focused on finding joy this year. Once you've chosen your word, let's get started on the planner spread!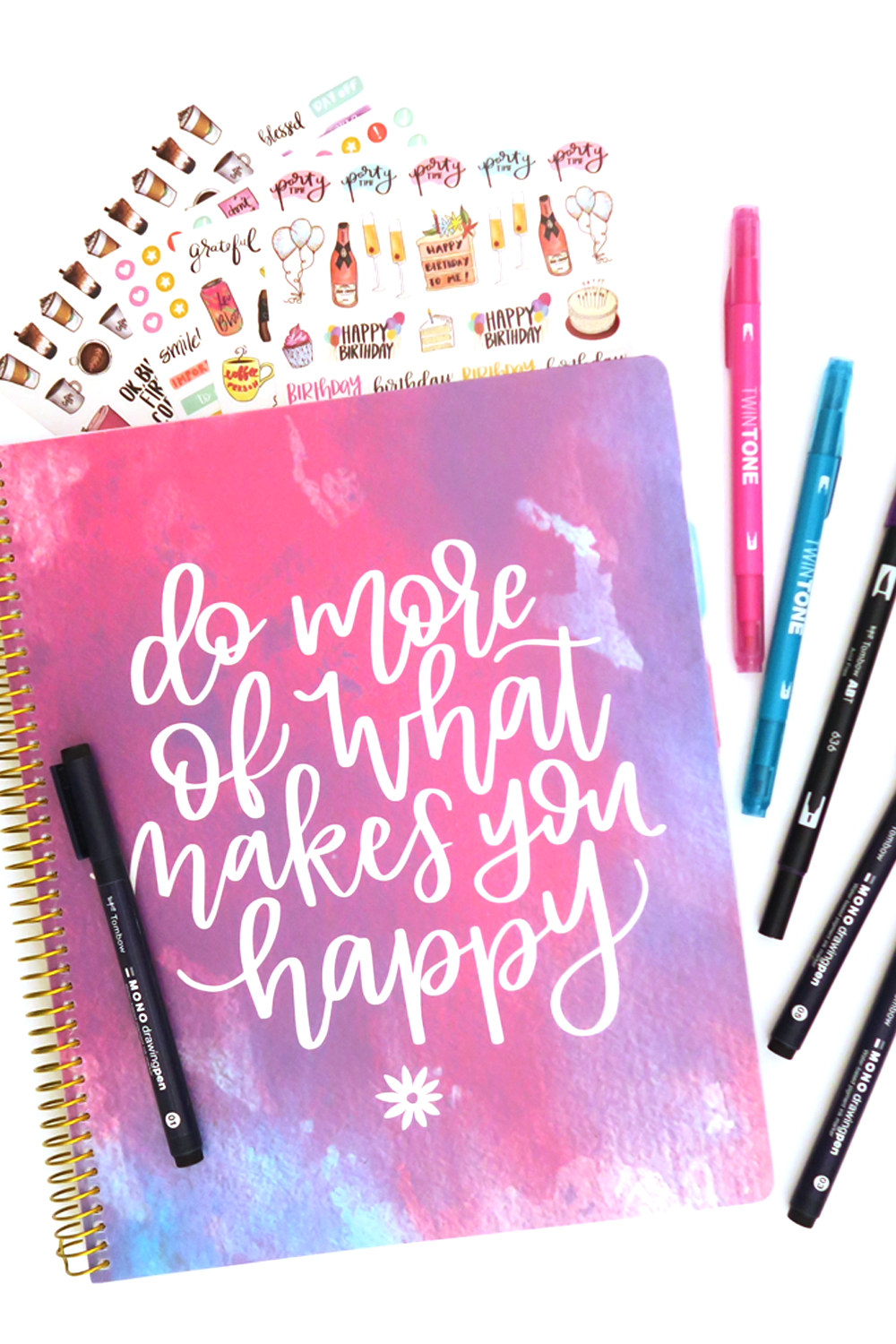 SUPPLIES: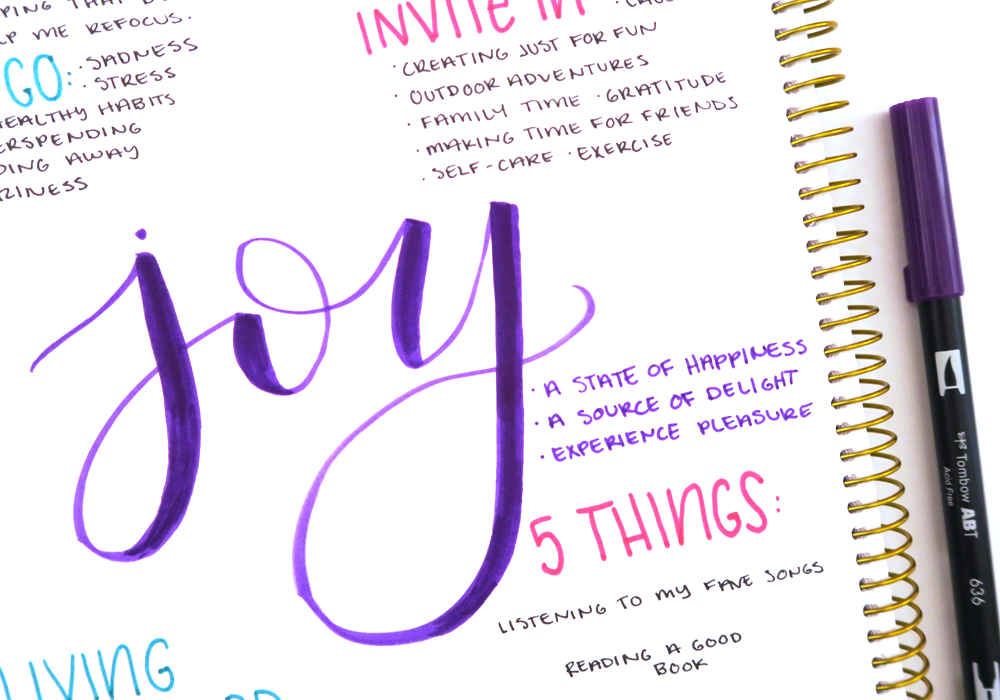 STEP 1
First, open your Bloom Daily Planner 6-in-1 Ultimate Planner to one of the blank sketch pages. I love this planner because there are lots of great sections, including lined notes, blank sketch, grid, and coloring pages. The sketch pages are perfect for today's spread! Letter your word across the center of your page using the brush tip of a Tombow Dual Brush Pen. I chose the color 636 Imperial Purple because it coordinates with the cover of my planner. Next, write in the definition of your word using the bullet tip of the same Dual Brush Pen.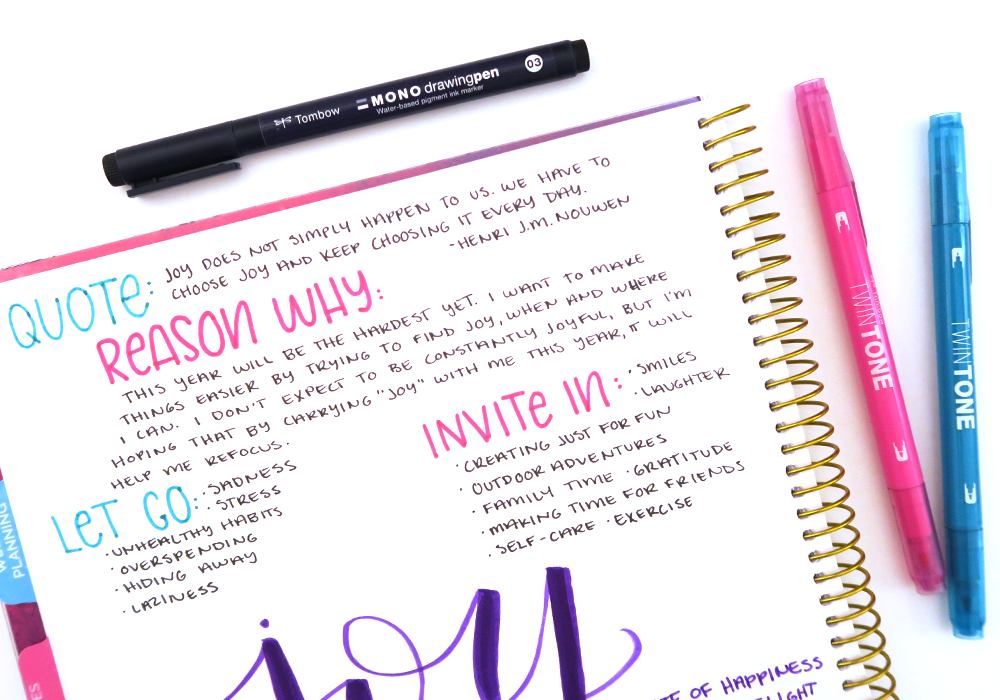 STEP 2
Now let's get down to business! With your Tombow TwinTone Markers, letter the following sections on the top half of your page, then fill in the sections with a Tombow MONO Drawing Pen in size 03. You will need a space for Quote, Reason Why, Let Go, and Invite In. Find a quote about your yearly word that resonates with you and write it in the quote space. Think about why you chose your particular word for the year, then write your reasons in the Reason Why section. Next, think of things you'll need to let go of and invite in for you to make the most of your word of the year, then fill those in, too.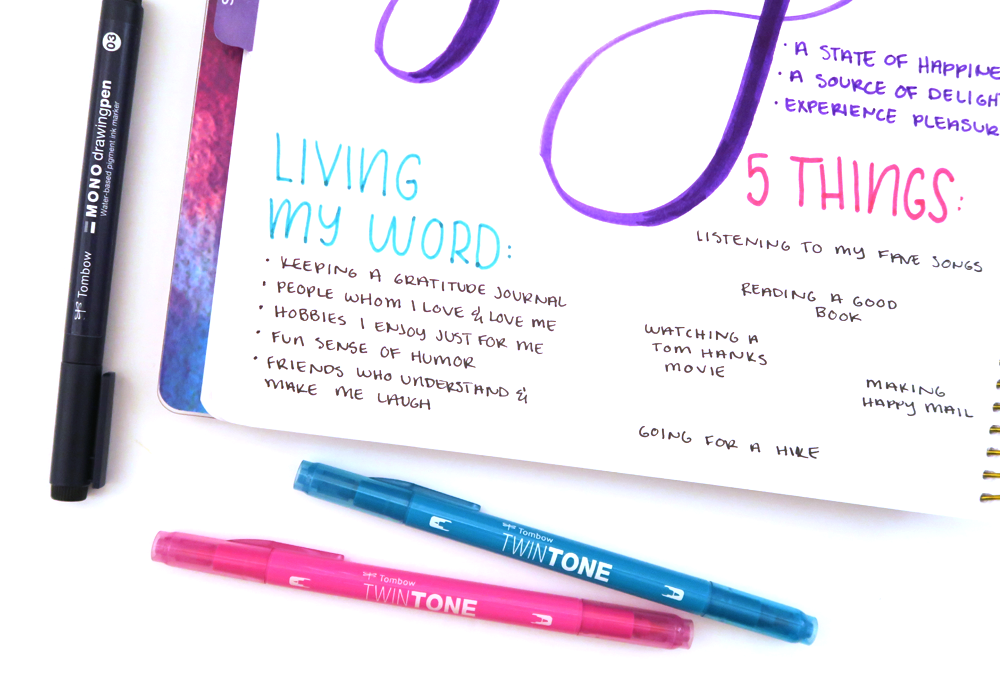 STEP 3
Now let's move to the bottom half of the page. Once again alternating TwinTones, create 2 sections titled Living My Word and 5 Things. Under Living My Word, use the MONO Drawing Pen to list the ways in which your word is already part of your life. See, you're already succeeding and the year's only just begun! Now fill in the section under 5 Things with five things that will help you feel your word. My word is Joy, so I picked 5 easy things I know will quickly bring me joy. Whatever your word is, think of 5 easy things you can do to help you embrace your word if you're feeling uninspired. If you can, leave some space around your 5 things.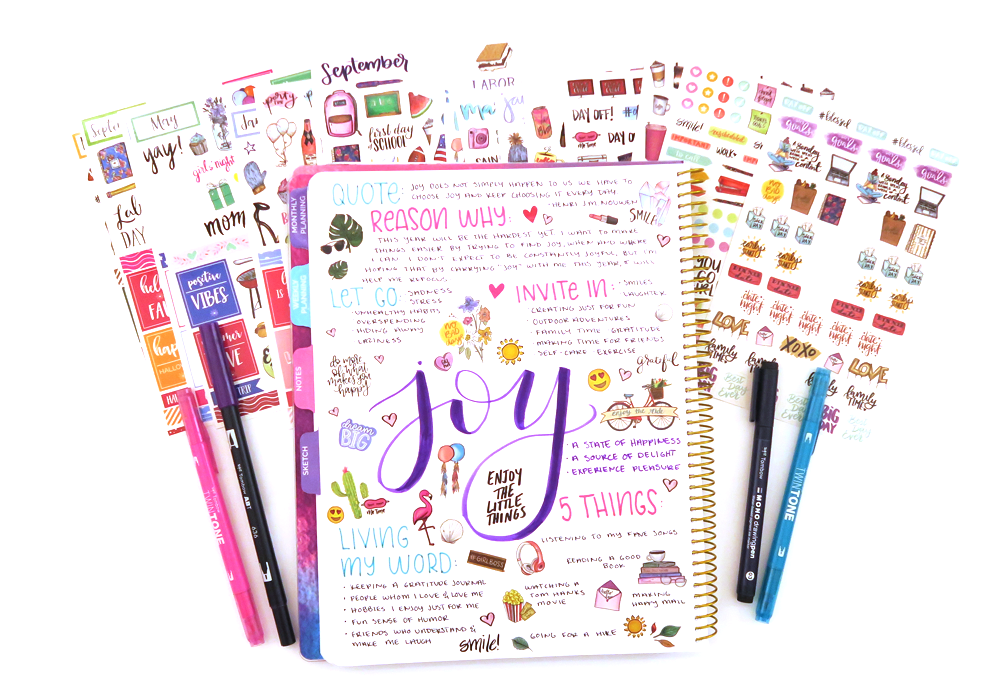 STEP 4
Almost done! For the final step, we're going to add some fun to our word of the year spread with Bloom Daily Planners planner stickers. If you left room, place stickers that coordinate with your 5 Things next to the things you listed. Next, sprinkle stickers around the rest of your page. Since my word is Joy, I chose stickers that make me smile. Try to chose stickers that relate to your word or just pick ones that you really like. This spread is just for you, so make it your own!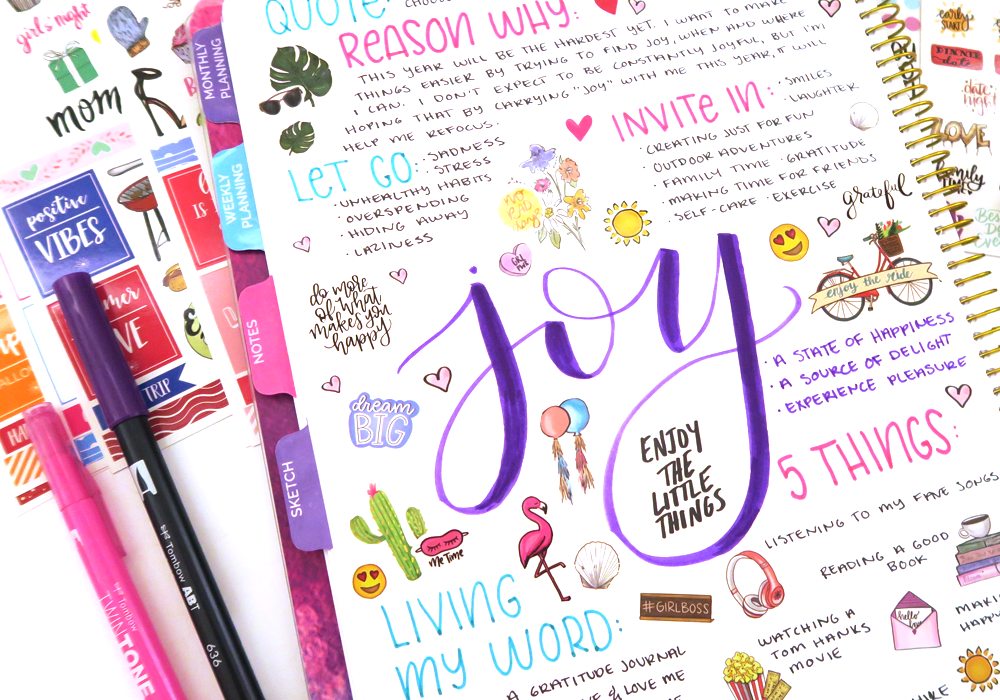 Thank you so much for following along with my word of the year spread tutorial today in my Bloom Daily Planner! For more yearly word inspiration, you can check out my post about last year's word. See you next time!