Hi friends! It's Dani from @popfizzpaper here sharing three ways I like to use Tombow MONO Drawing Pens to add journaling to my scrapbook albums! The album I'm featuring today is one I created about a trip to the most magical place on earth. Let's get started!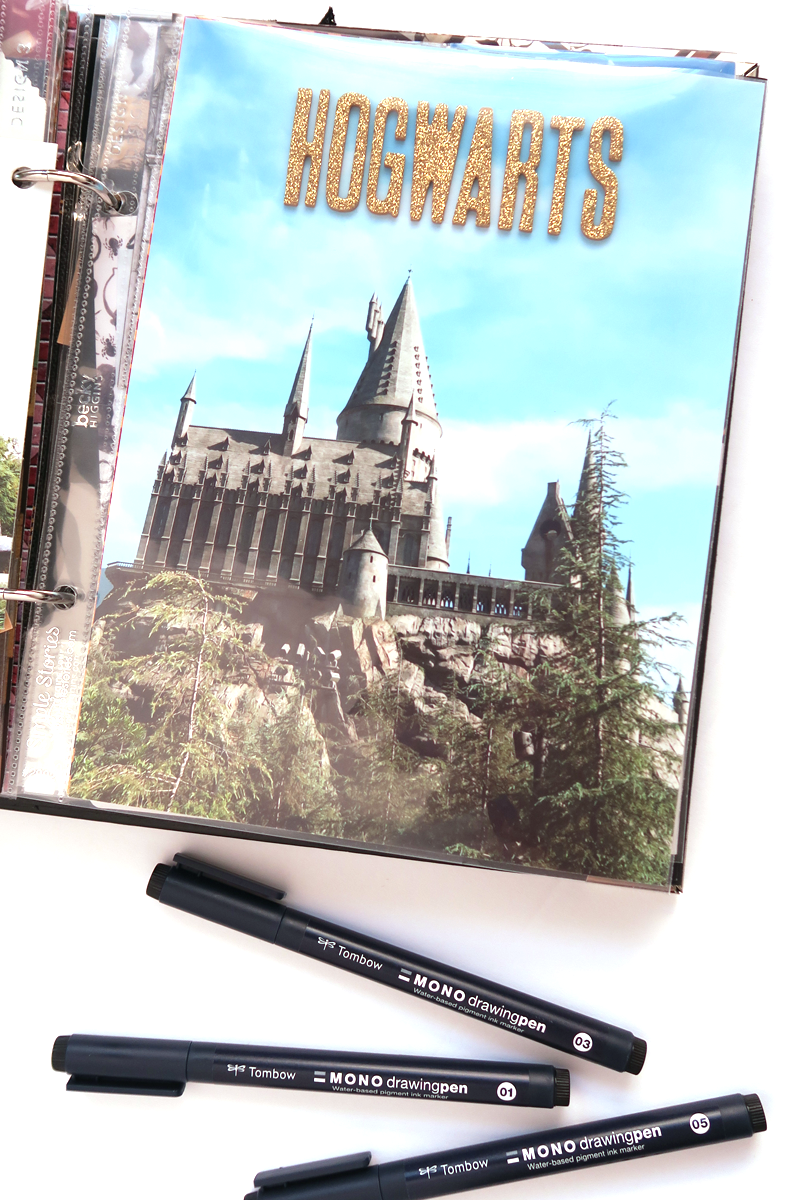 SUPPLIES:
Scrapbook layouts and/or journaling cards
Stories to tell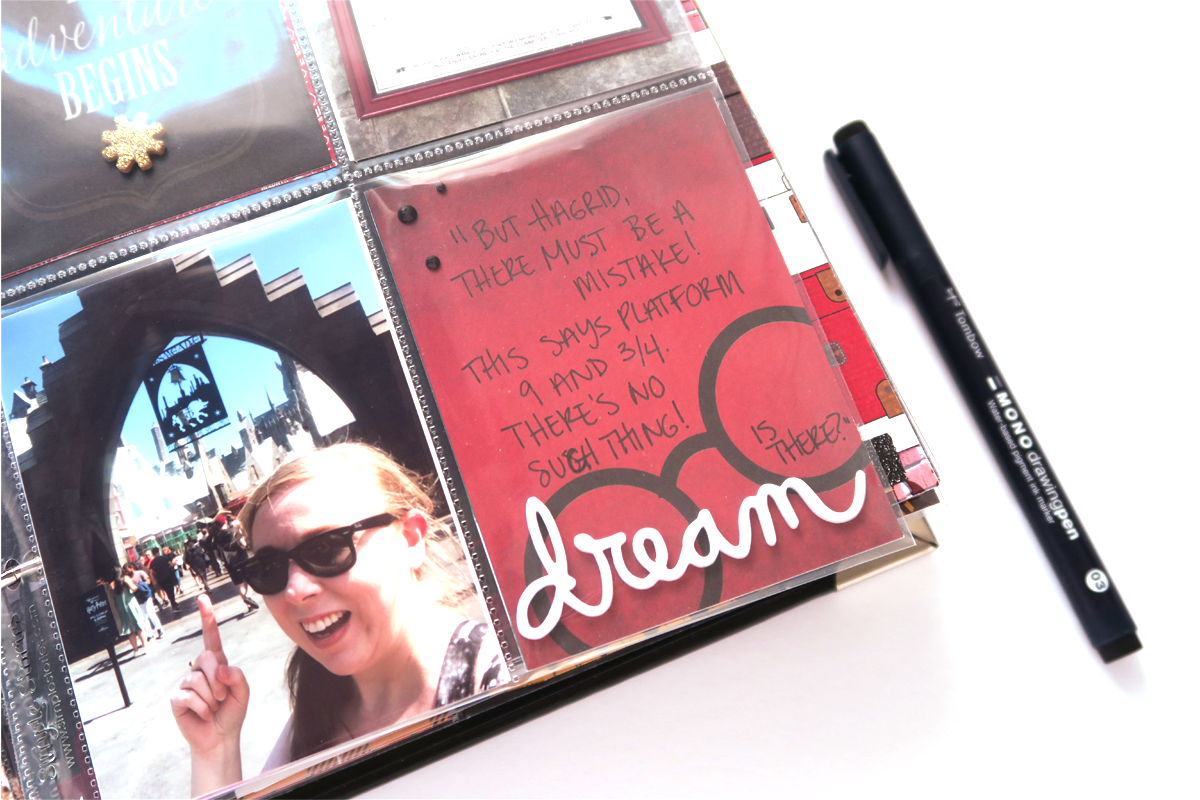 TINY JOURNALING
One of my favorite ways to use the Tombow MONO Drawing Pens in a scrapbook album is to add itty bitty journaling! The 01 tip size is perfect for this. Just write in a line or two, as small as you can and in a non-distracting spot.  Then, underline with the same pen. Quick and super easy!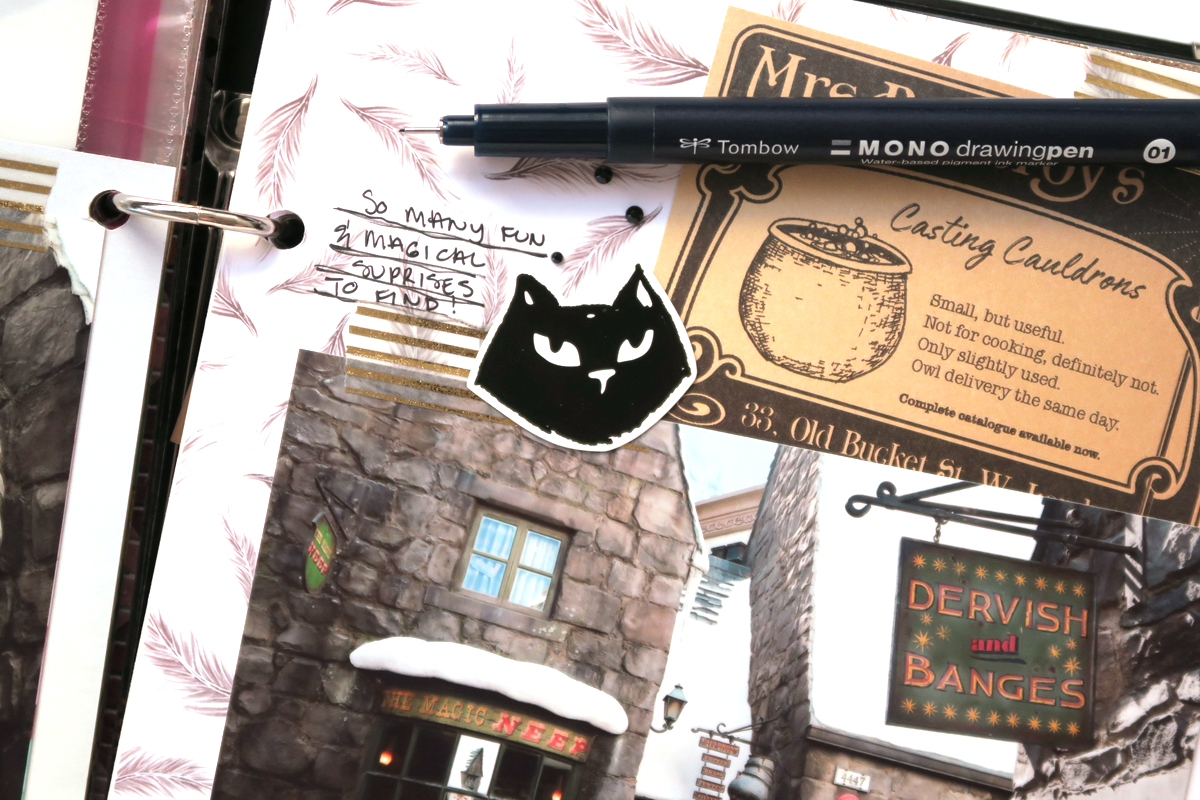 You aren't limited to tiny journaling on layouts. You can see I added a story about a ride on the side of a bag below! I'm pretty loose with my journaling, as I really love being able to add a bit of it anywhere. It keeps flipping through the album fun, as you'll never know when a story will pop up!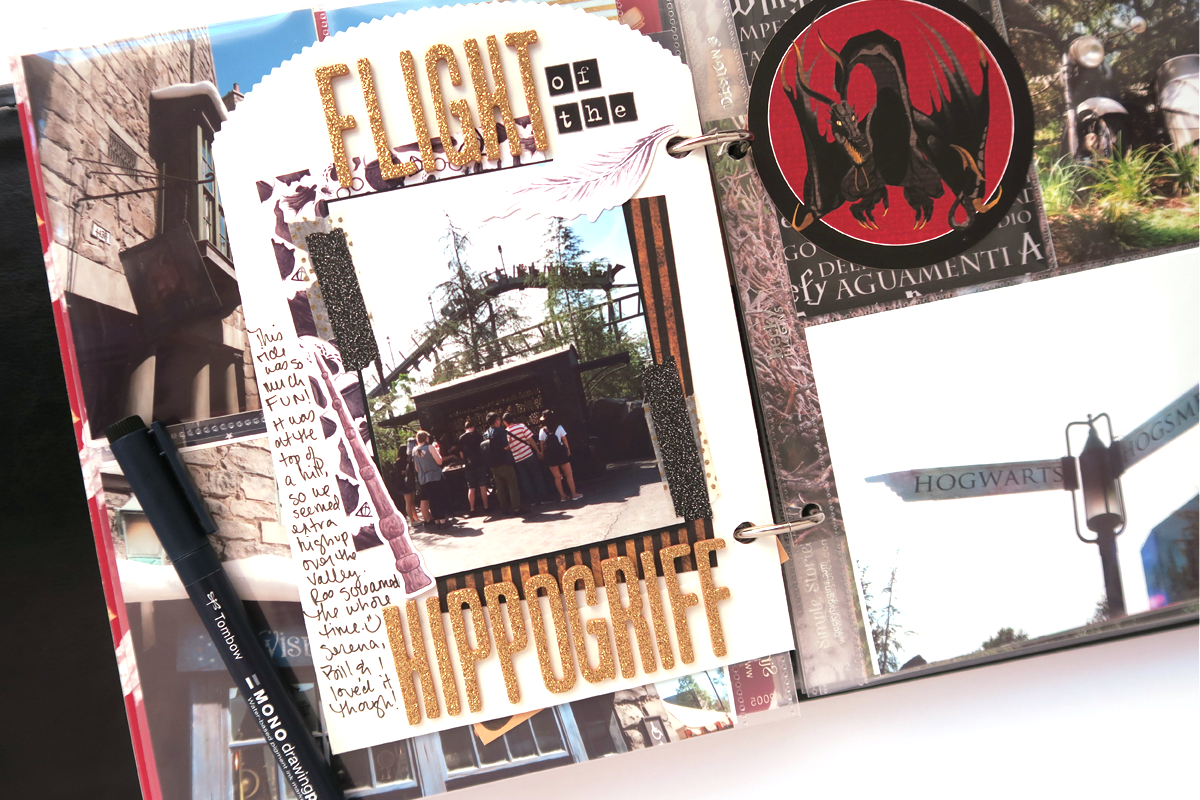 FONT MIXING
The Tombow MONO Drawing Pens are perfect for exploring different fonts in your journaling. Below I've used both the 01 and 05 tip sizes to mix a blocky font with a script one for visual interest. Font mixing would also be great for adding hand lettered titles to your layouts!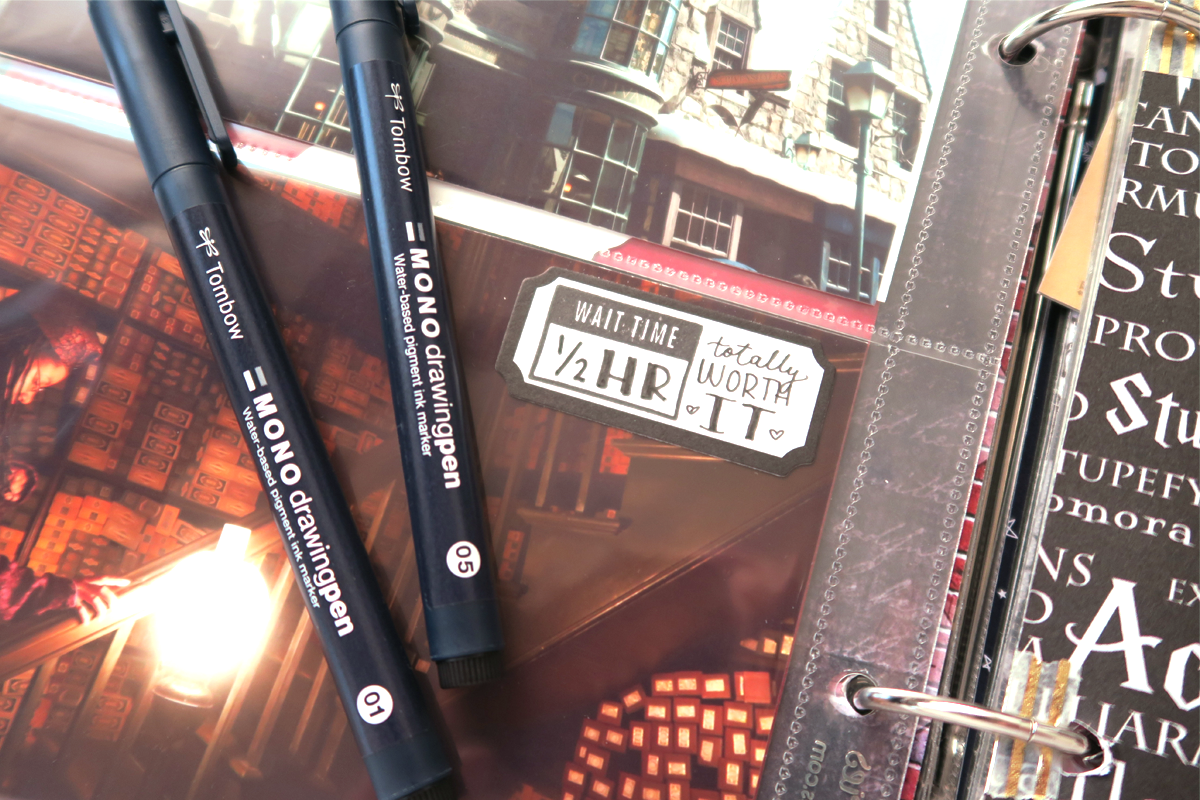 Combining the 01 and 03 MONO Drawing Pens gives a more subtle variation that's just interesting enough. If you write small enough with the 01 tip size, you can fit in a longer story!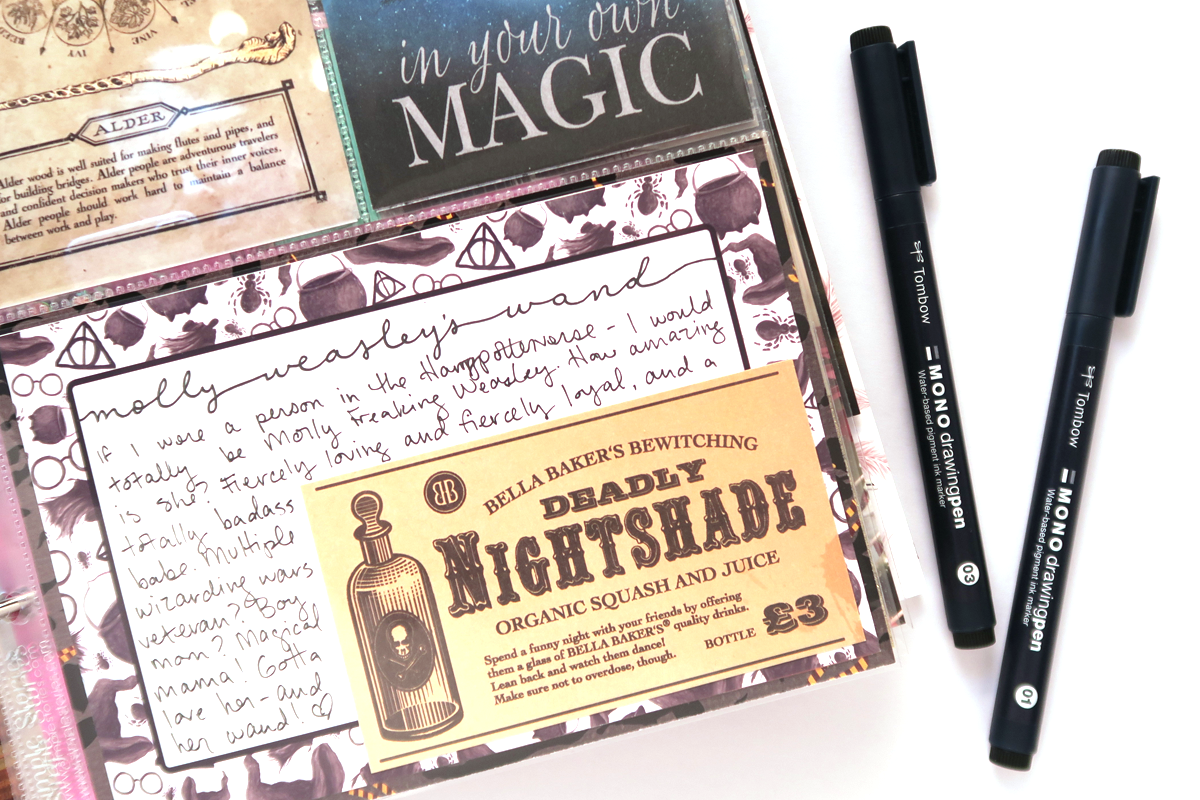 HIDDEN JOURNALING
Did you know you can use the 01 Tombow MONO Drawing Pen to hide journaling within the pattern of a journaling card? This card has some of the writing showing, but what we bought at the sweet shop is hidden behind the label when the card's tucked all the way into the pocket. Adding a tab to the top of the card will let album-flippers know there's a secret to be found out!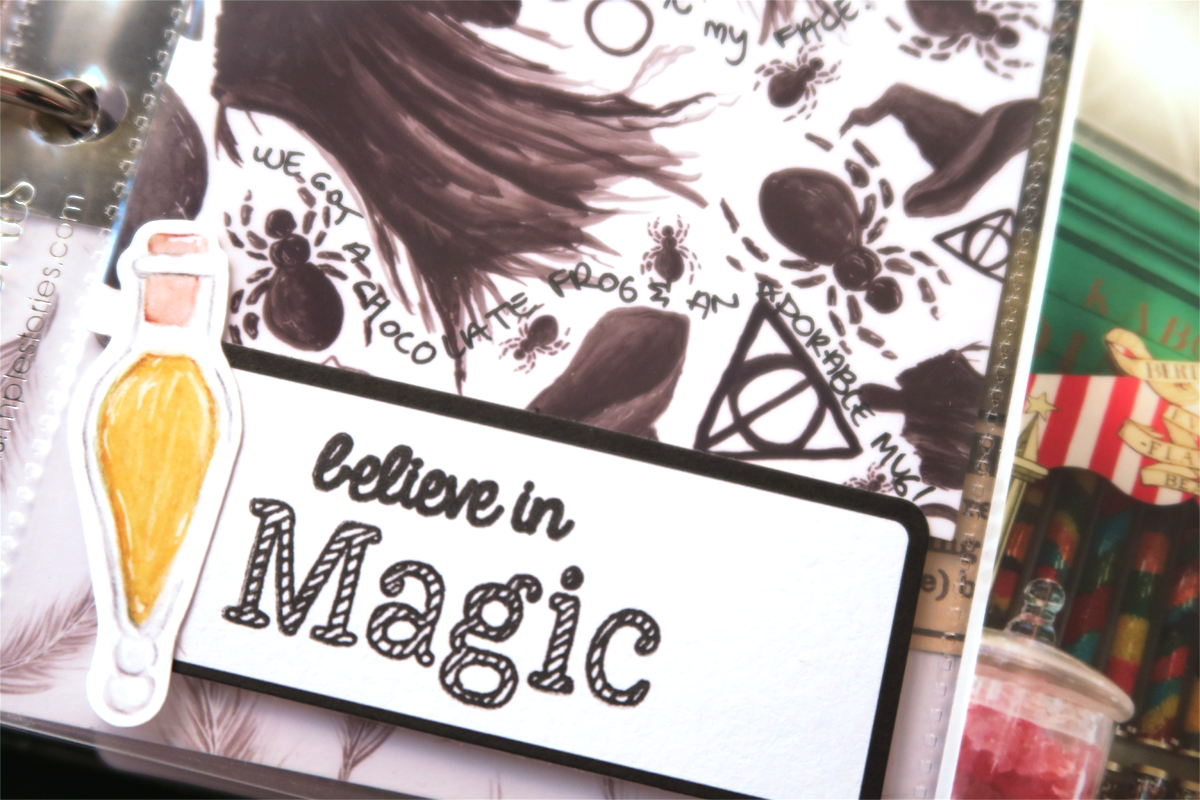 Another way to sneak in some "hidden" journaling is to go for a tone-on-tone look with your writing. Keep in mind that the darker the background, the more hidden your text! The black ink of the MONO Drawing Pens almost fades away into the dark background below, but is still legible.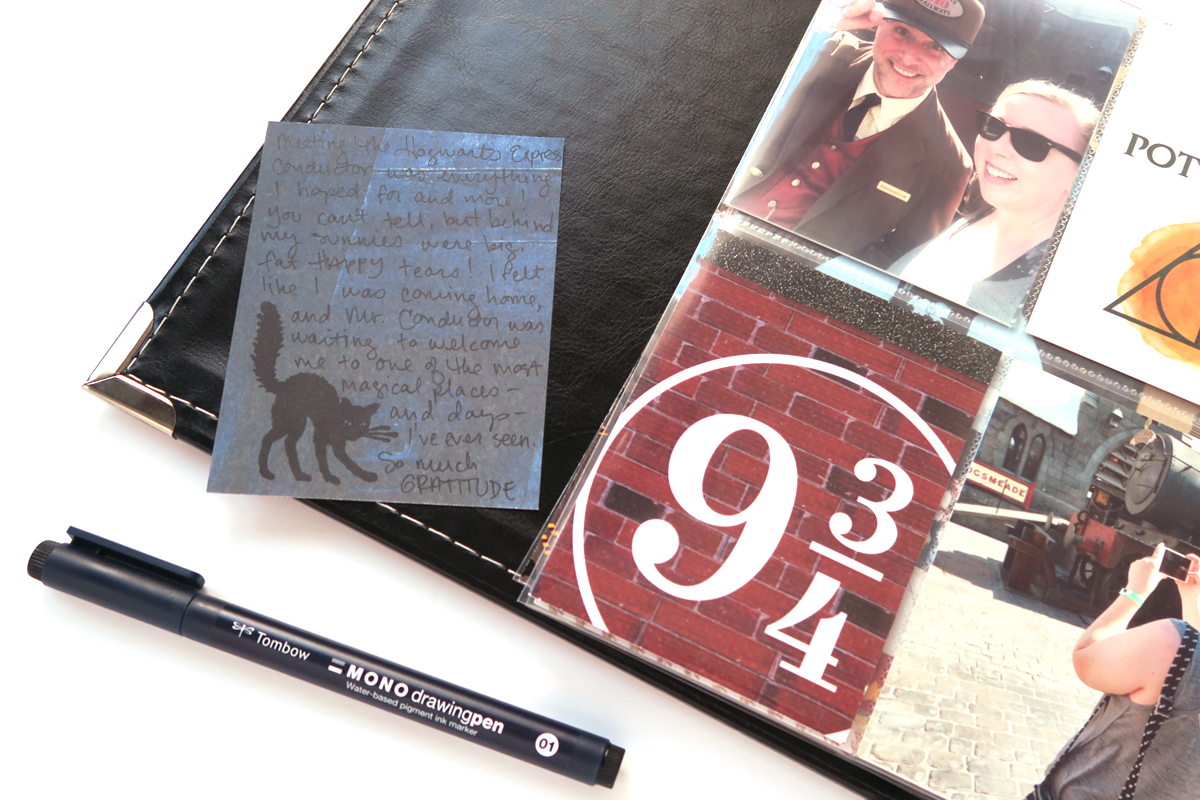 Did you enjoy my hacks for adding journaling to your scrapbook albums?! What's your favorite journaling tip? Share it in the comments below, so other memory keepers can give it a try!
Thank you so much for following along today! Please tag @popfizzpaper if you try any of these, I would love to see! For more scrapbooking hacks, make sure to check out my Crafty Club! See you next time!