Hello friends! Adrienne from @studio80design here today to share a tutorial on how to draw a poppy flower using the Tombow MONO Drawing Pens! These pens are so great for line drawing and small detail work. They come in three sizes, so you are able to get a variety of lines in your work. Let's get started!
Materials you'll need:
Step 1
The first thing to do is use your Tombow MONO Graph Mechanical Pencil to draw a rough guide on where your flowers will go on your page. Focus on which direction your flowers will be facing, using large circles to show the outlines of your flowers. Don't worry about being too specific, we'll add more details next!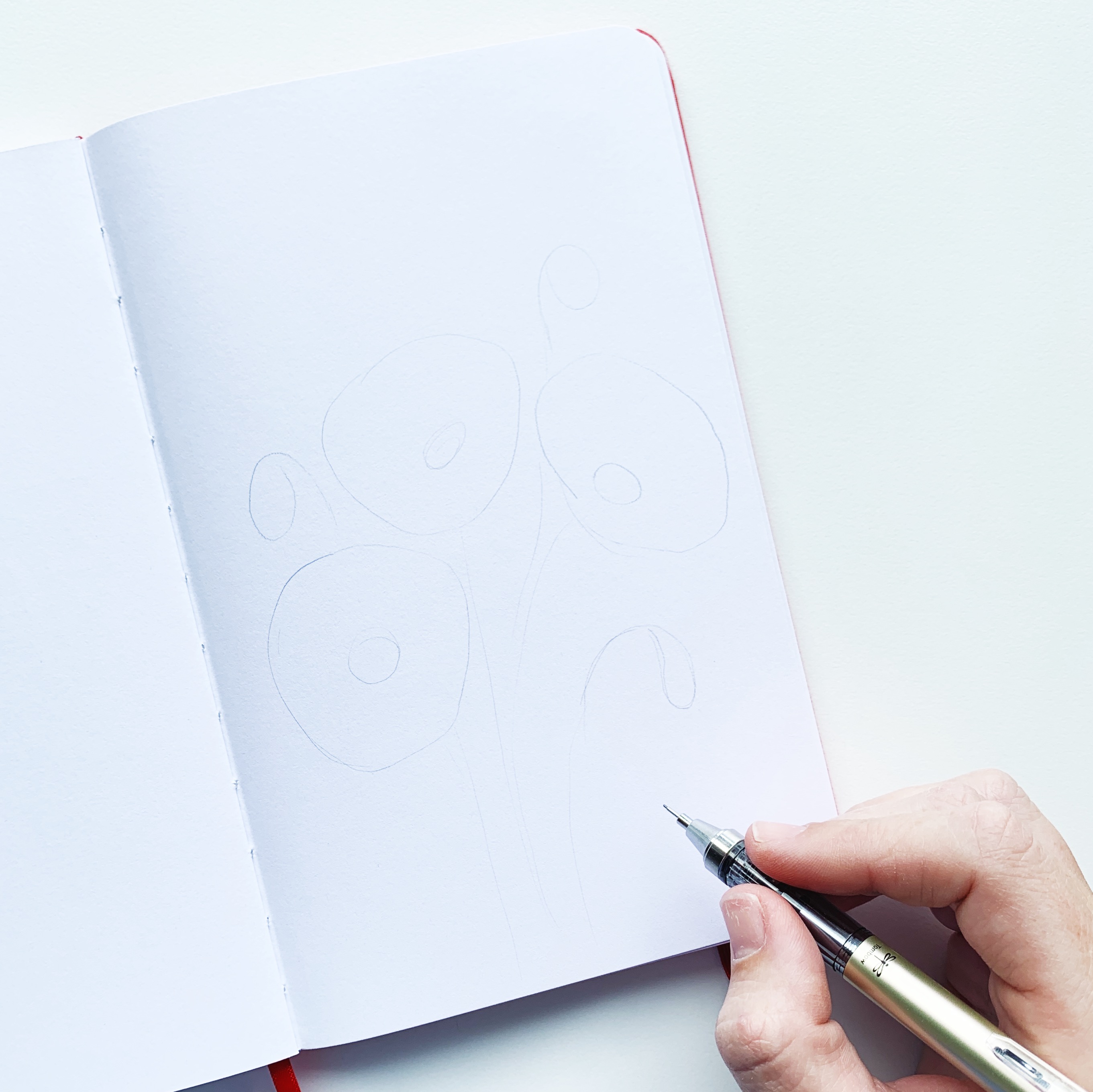 Step 2
Next, draw in more details with your MONO Graph Mechanical Pencil. I like to use this time to practice the different shapes of this flower. Look at how the petals curve, what the edges of the petals look like, how the stems twist, etc. It's a small study of the flower before we add ink! Be a little ambitious You can always erase any unwanted lines and marks!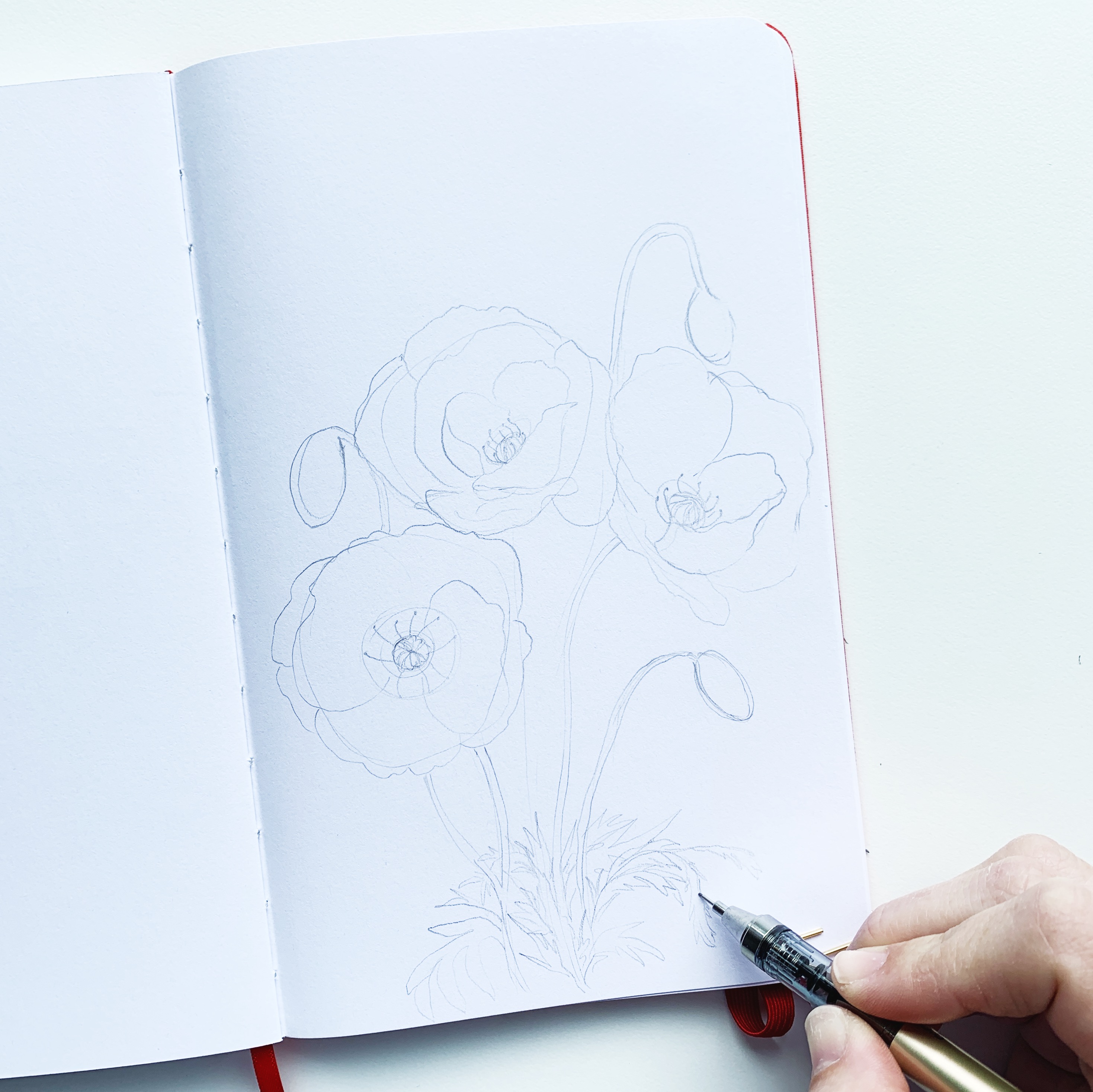 Step 3
Now it's time to draw with ink! I'm using the Tombow MONO Drawing Pen 03 to draw the outline of each flower and the top of the stems. Just draw the general outline of the petals and stems. Once you have them inked in, erase any extra pencil marks for the flowers and stems with the MONO Eraser.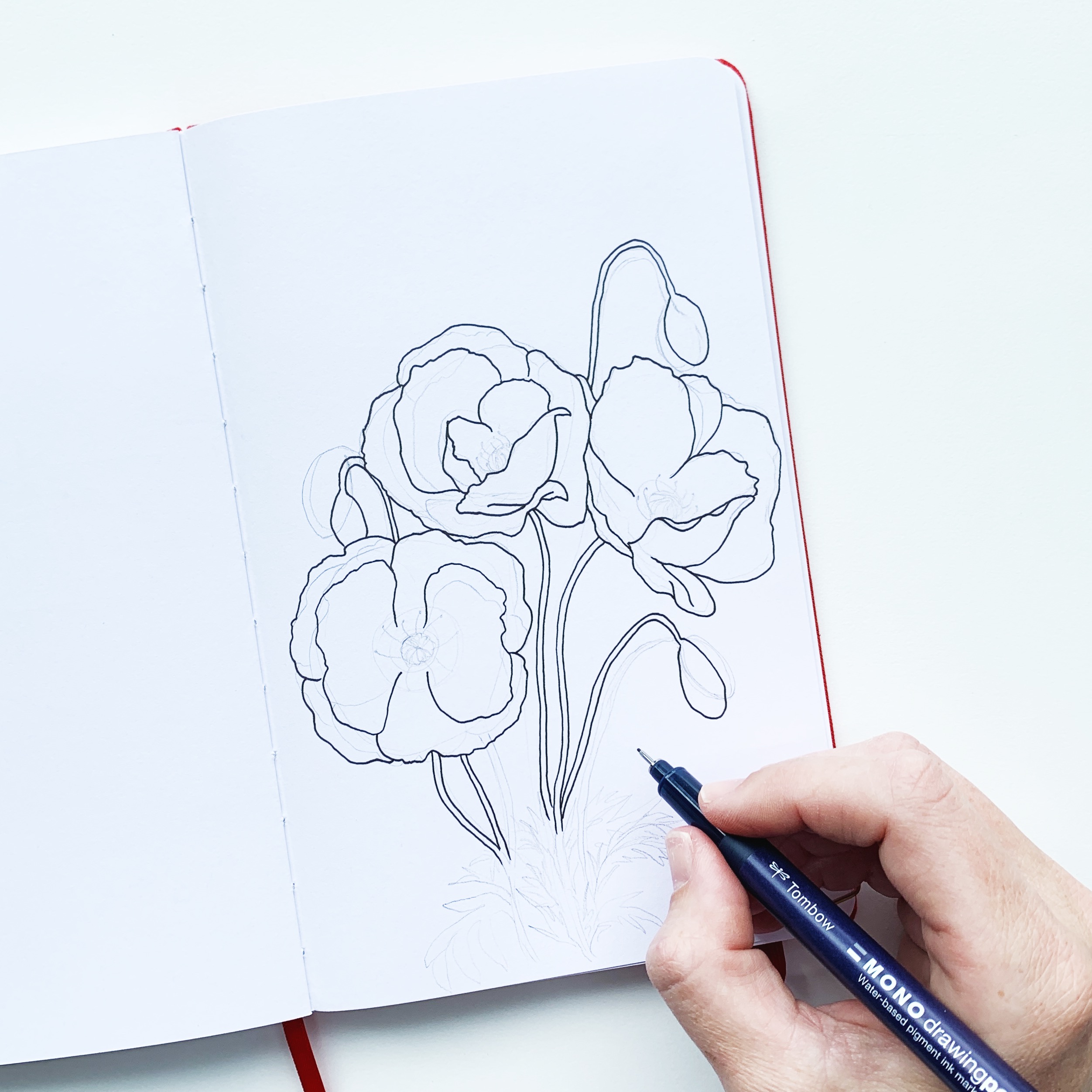 Step 4
Next, we'll add small detail lines to the petals and centers of the flowers with the MONO Drawing Pen 01. This pen is great to use for shading and detail work because the tip is super fine. I like to use a combination of line hatching and stippling, so the shading isn't too harsh. When I shade, I don't draw perfectly straight lines. There are no straight lines in nature and having wiggly lines adds character and shape to the flower!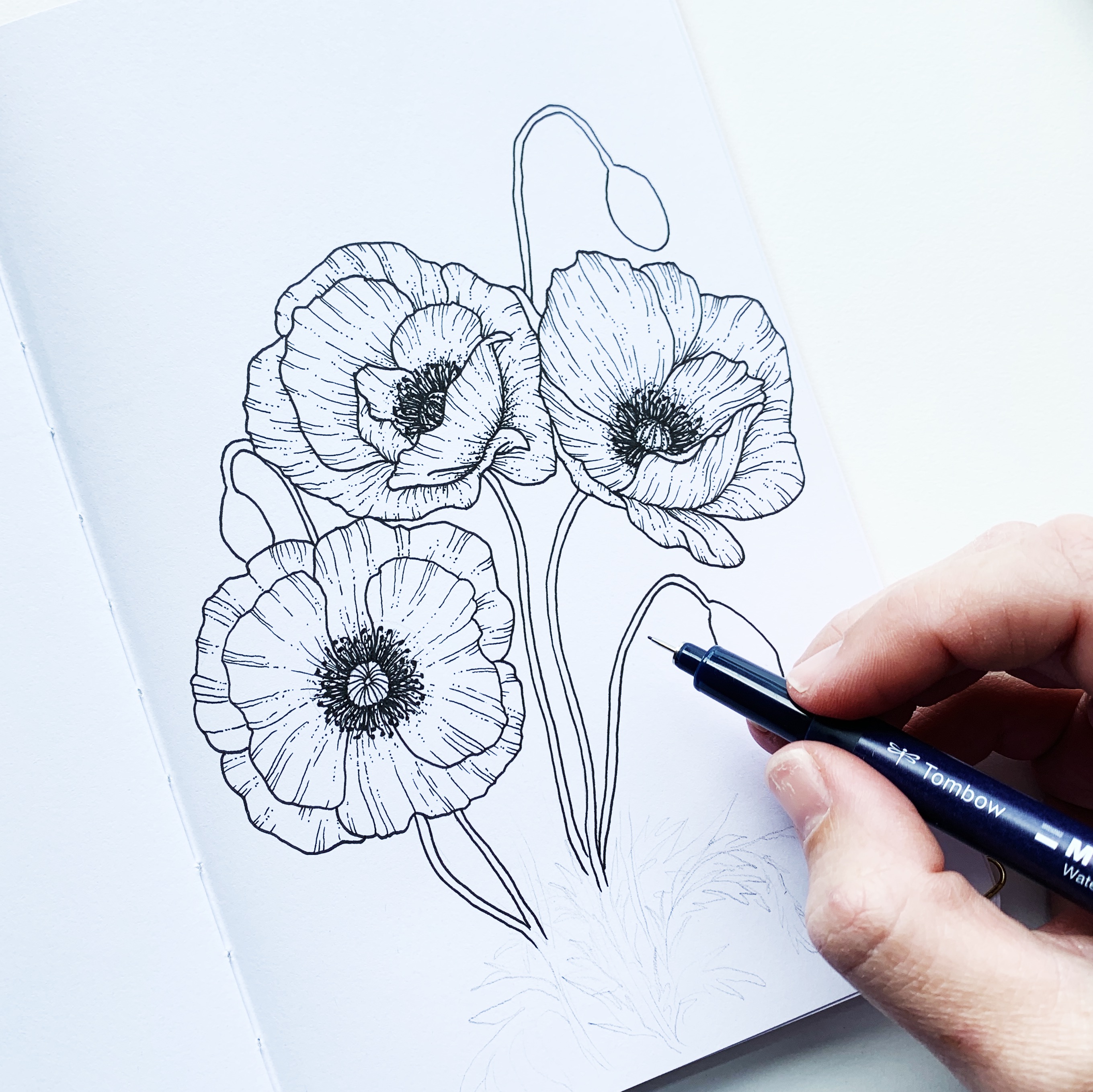 Step 5
Use the MONO Drawing Pen 01 to add in small lines to the stems and buds to give them texture like a poppy flower.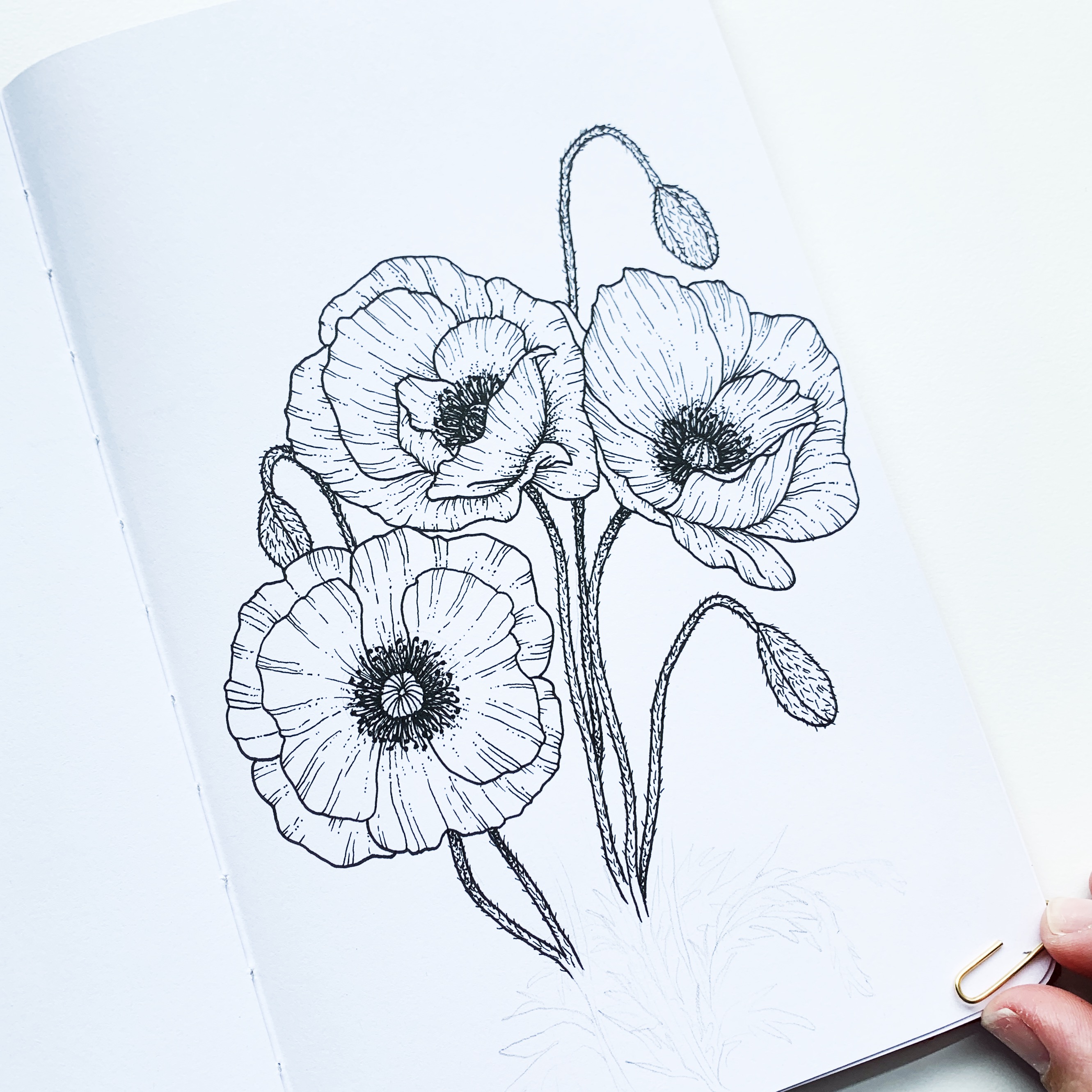 Step 6
The last step is to finish the stems and draw in the leaves. Add in any extra details around the page that may need it. Look for areas that need to be filled in or shaded. Then, erase any extra pencil marks with your MONO Eraser.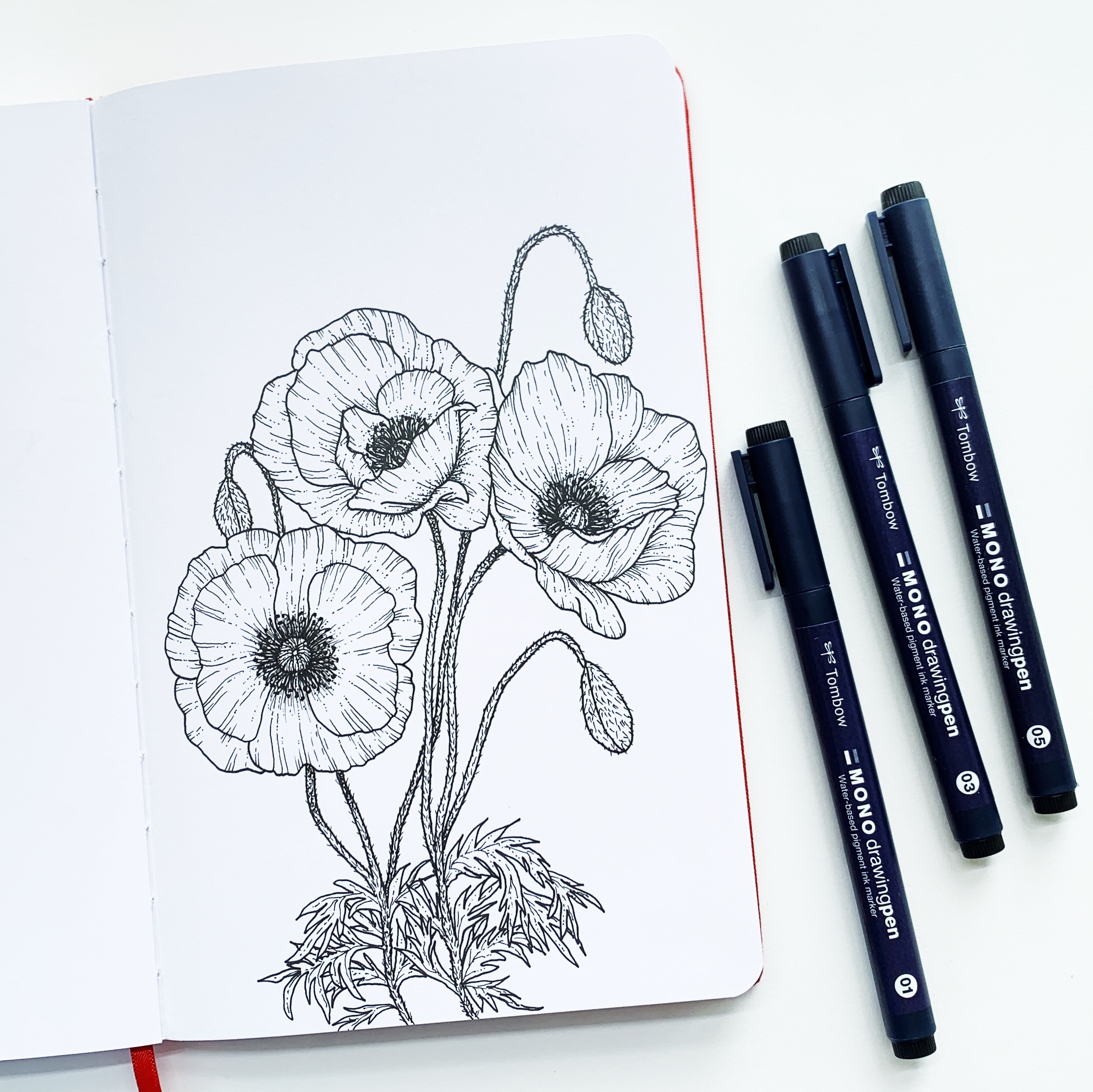 Thank you so much for visiting today! I hope this poppy tutorial gave you some ideas on how to draw this beautiful flower! For more inspiration like this, make sure to follow @studio80design!
For more great ideas on how to use MONO Drawing Pens, check out these awesome tutorials: