Hello friends, it's Smitha! Today, I am sharing my process of hand lettering alphabets using the Fudenosuke Neon Brush Pens and adding a black shadow to the letters.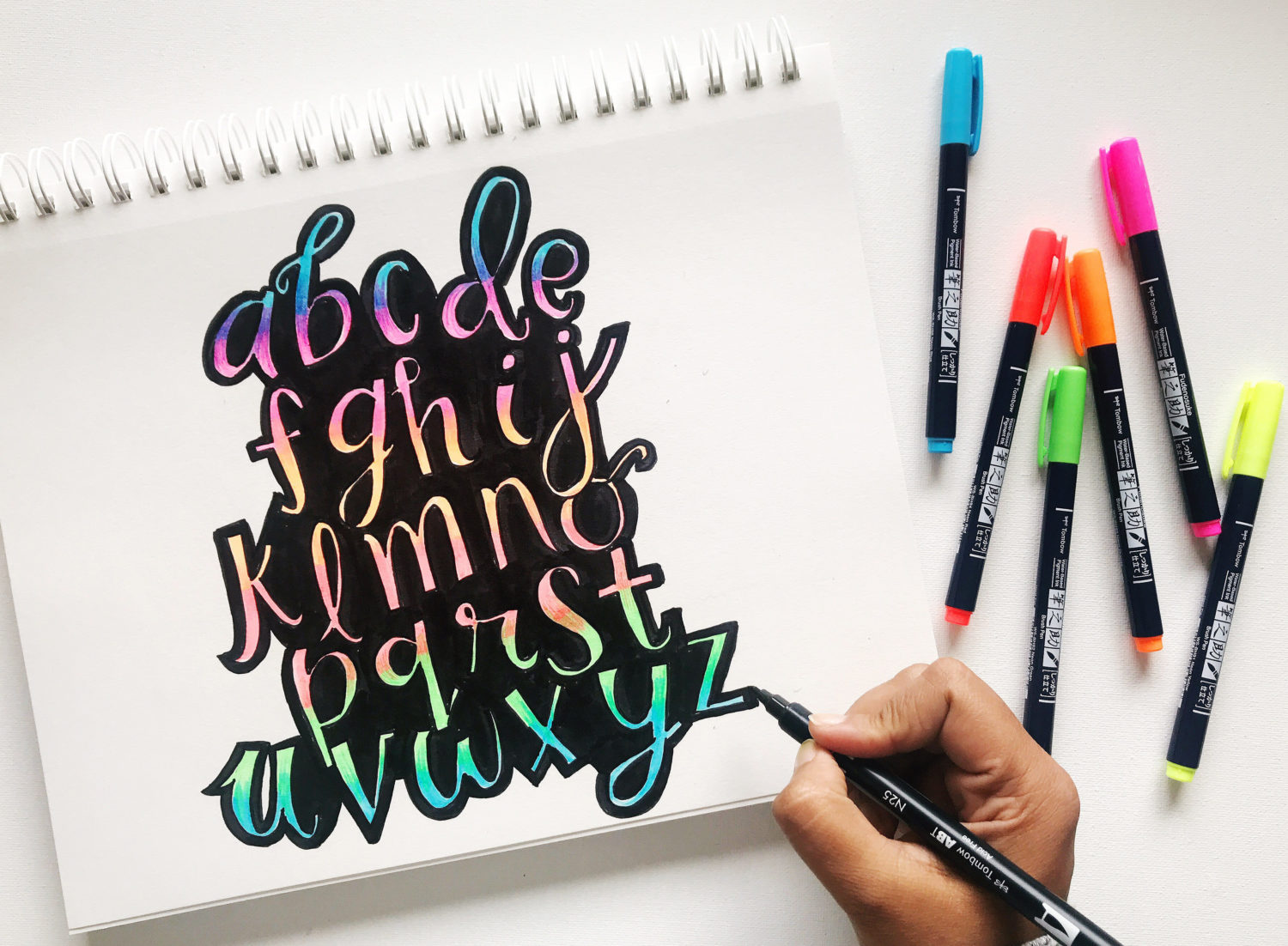 Material list:
Step 1:
First, we need to draw out a sketch. I'm using the MONO Graph Mechanical Pencil which gives me more control over my lines and keeps them thin. Draw your letters and erase them as much as you need until you have something that you like.
Once you have your letters in place, add an extra line to all the downstrokes. Faux calligraphy basically means creating the look of brush lettering without a brush pen. So, mark all the downstrokes with the pencil. This will help while coloring in the alphabet.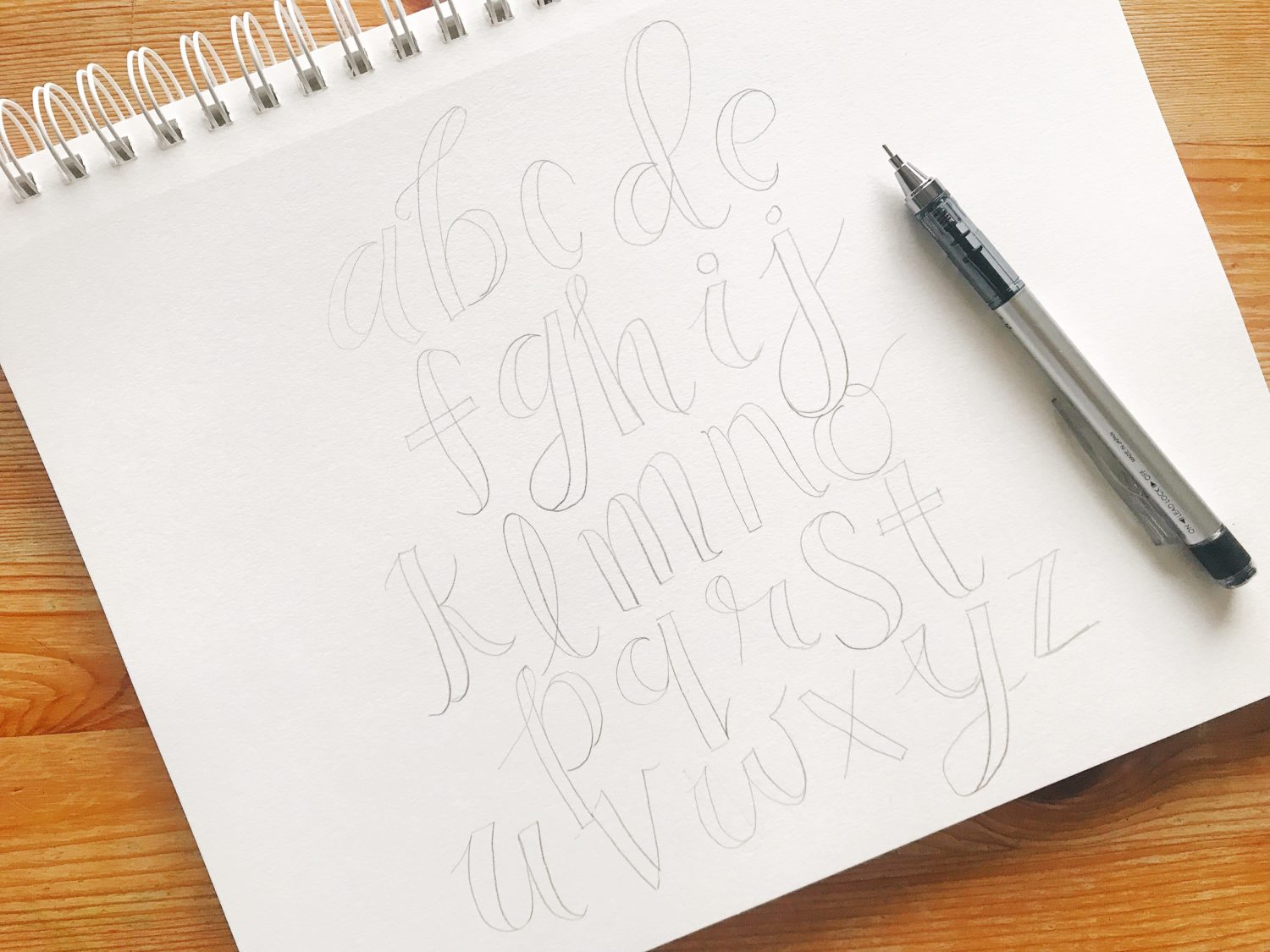 Step 2:
Now we can start inking our letters. I used two Fudenosuke Neon Brush Pen colors per letter. I made a small note of which colors I planned to use on each row of letters
To blend the colors nicely, I added light strokes and let the color overlap naturally.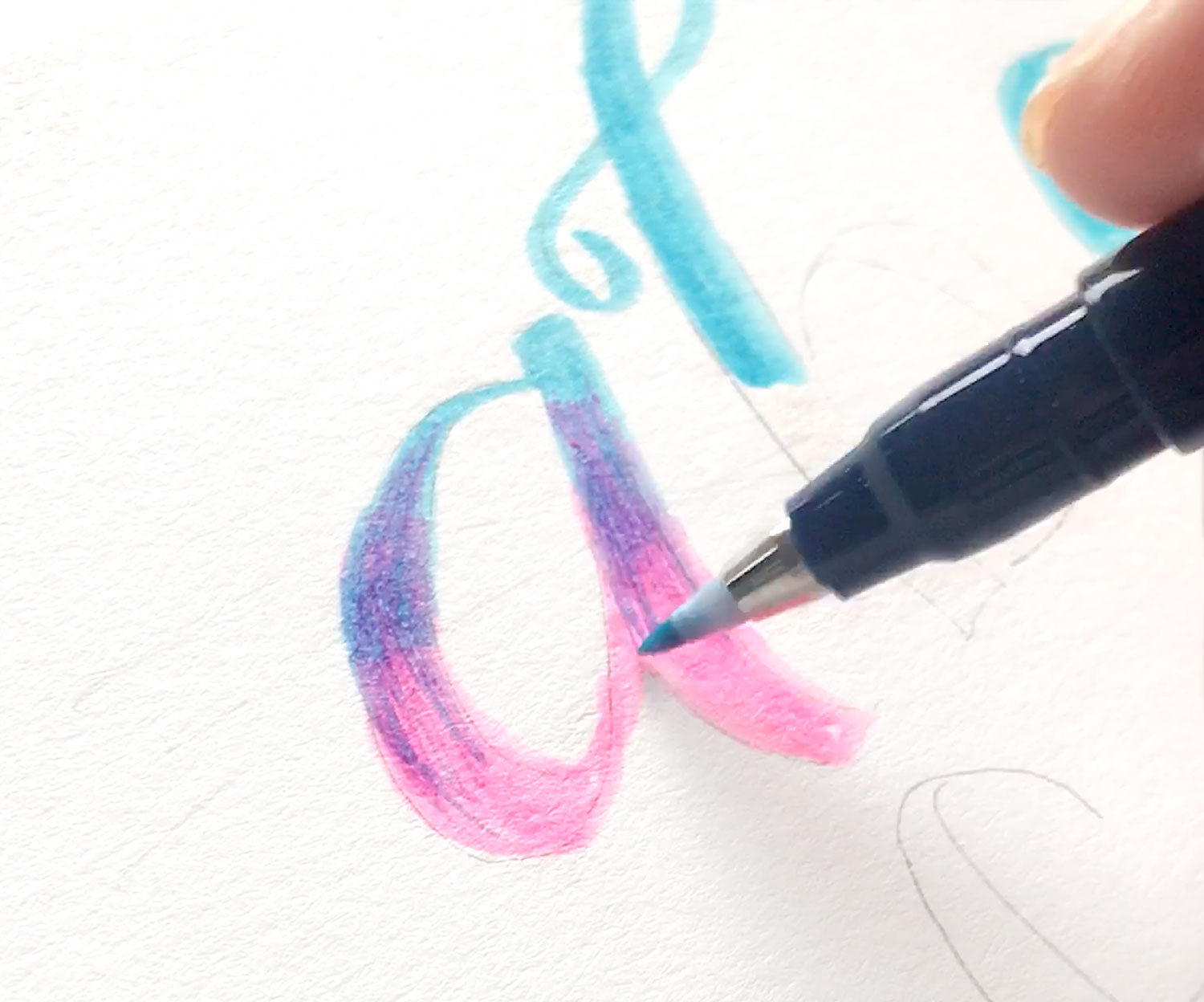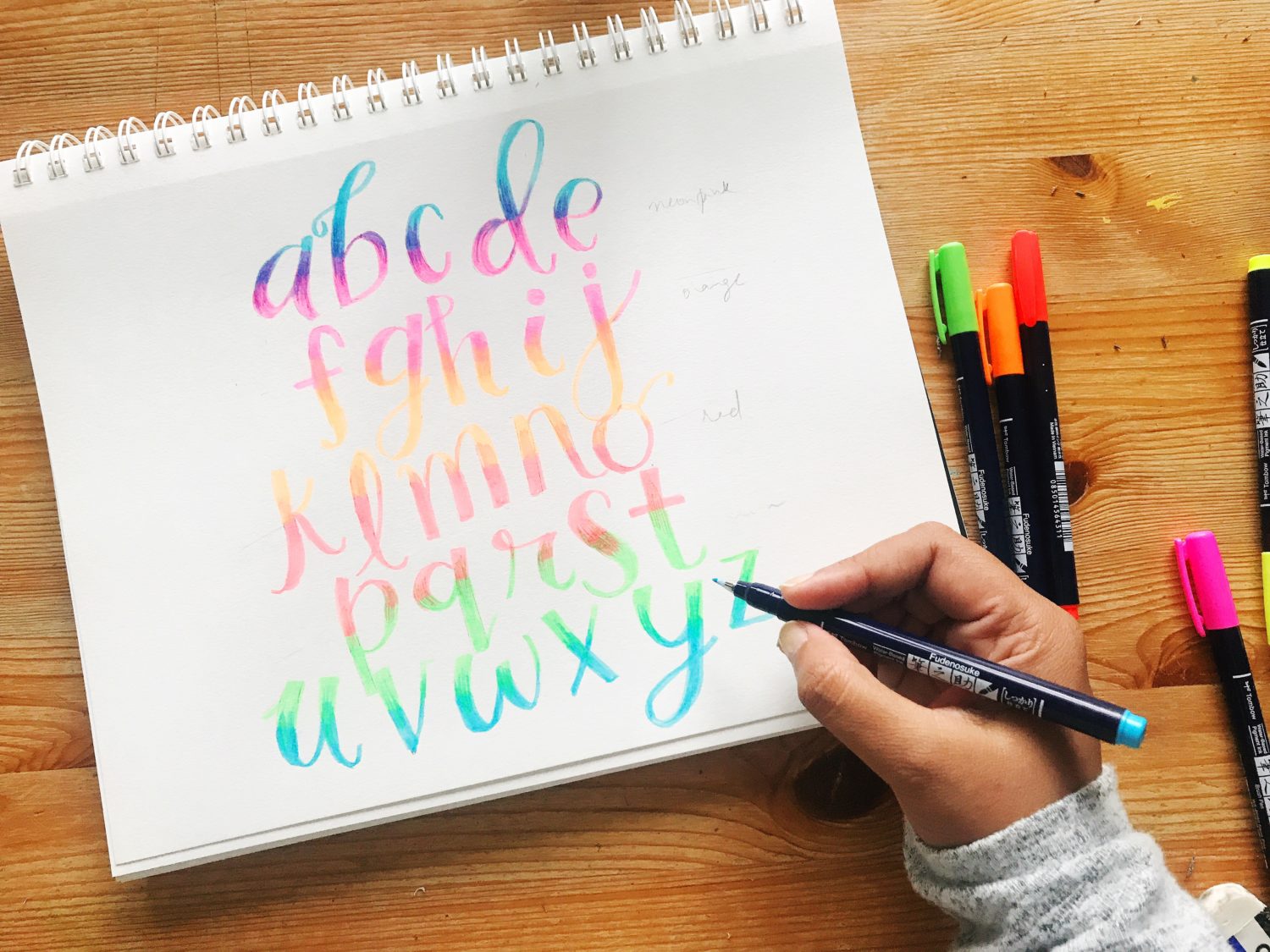 Step 3:
Now we add a bold black shadow to the letters. This is more of a wide and exaggerated outline that adds a grand contrast to the sketch.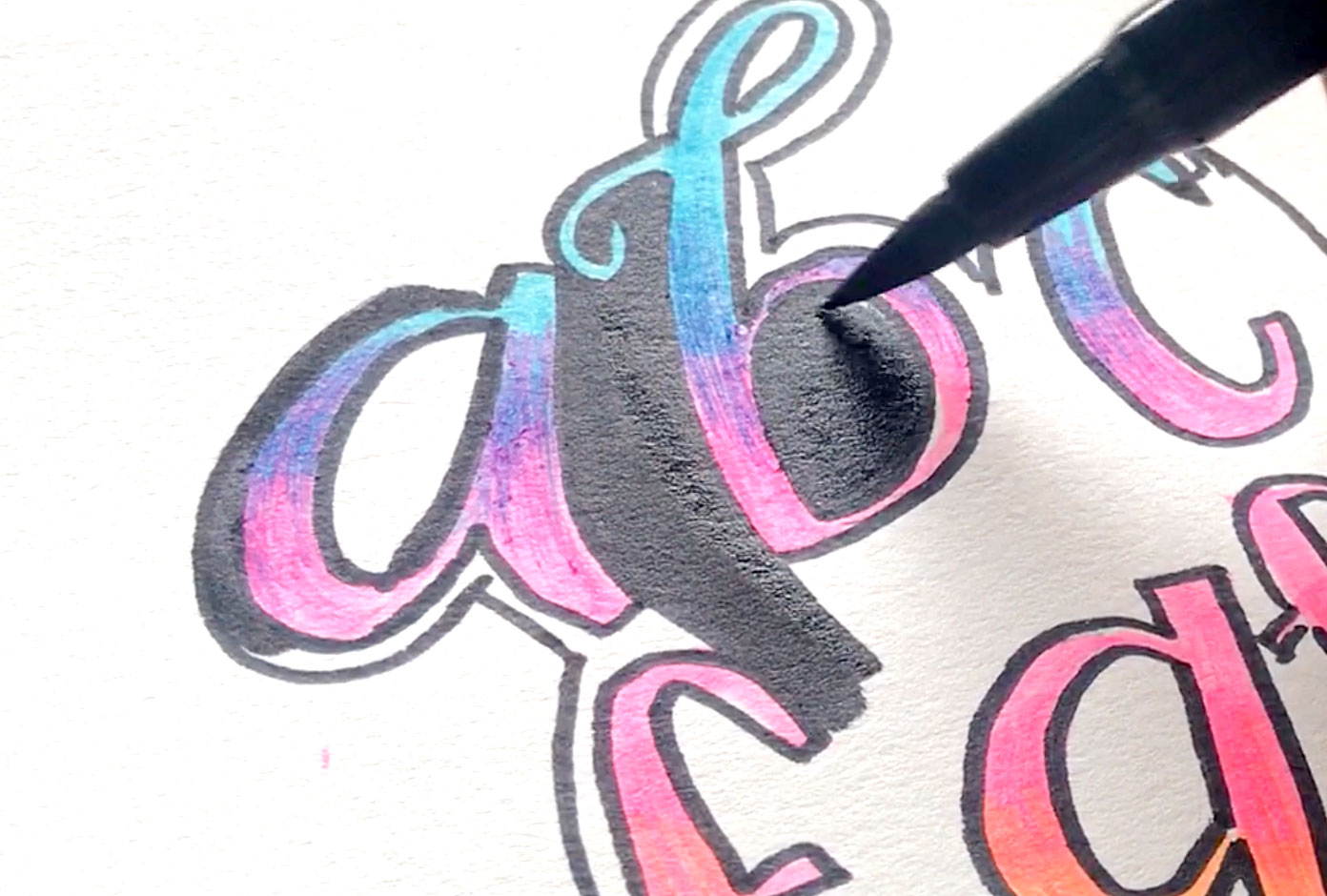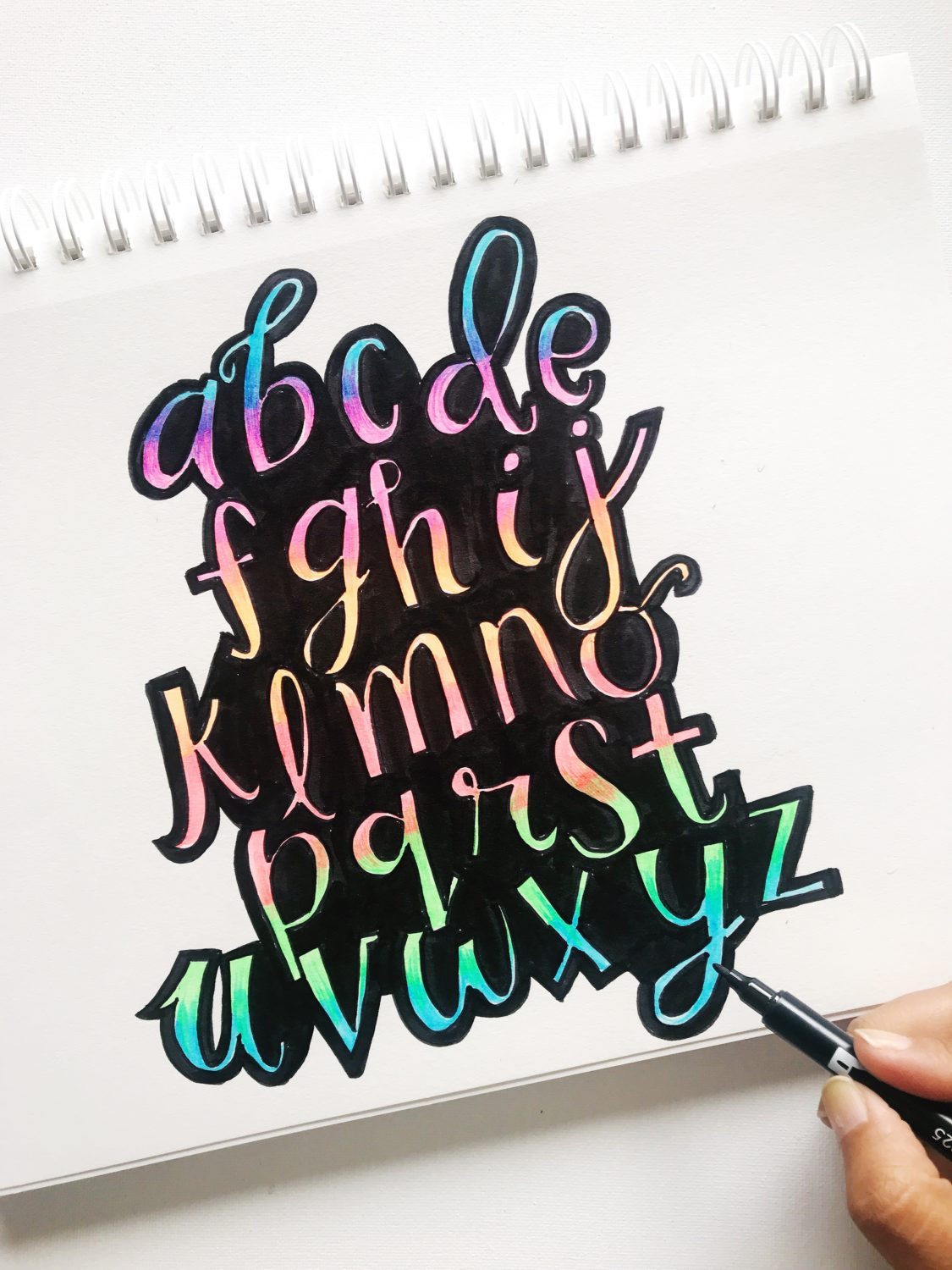 I hope you enjoyed this tutorial!  Happy crafting!
Smitha
Find me on Instagram: @theshinynest
Find more of my tutorials on my blog www.smilingcolors.com