It's pattern week! Hey everyone, it's Mandy from @a_heartened_calling here to show you cow print inspired pattern lettering. Patterns are everywhere around us! We just have to look! I thought a cow print combined with a farm quote would be fun to create. So, let's gather our supplies and get started!
MATERIALS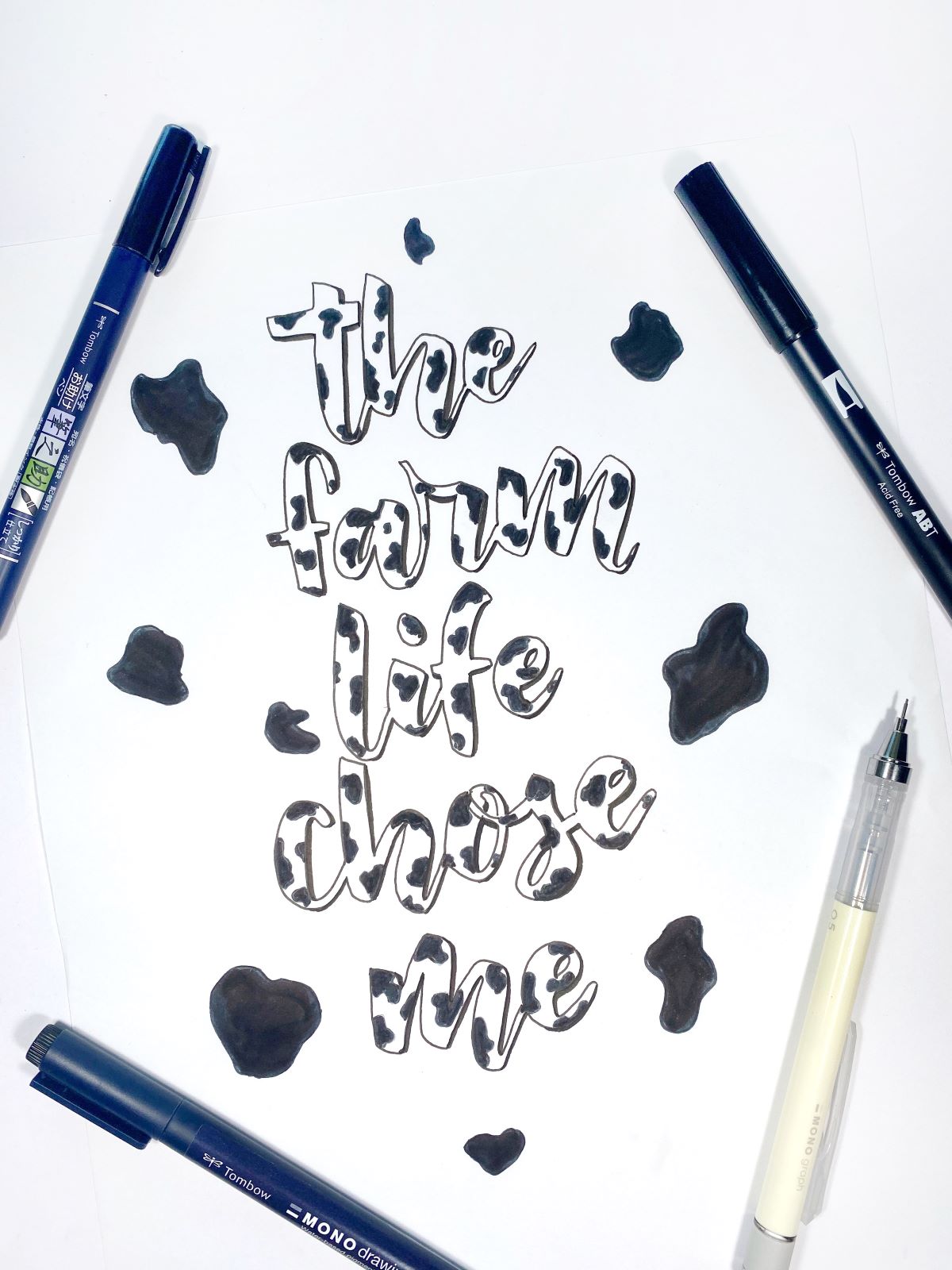 STEP 1 – Sketch
Using the MONO Graph Mechanical Pencil and a ruler, draw out five horizontal lines on a piece of marker paper to act as a straight guide for your lettering.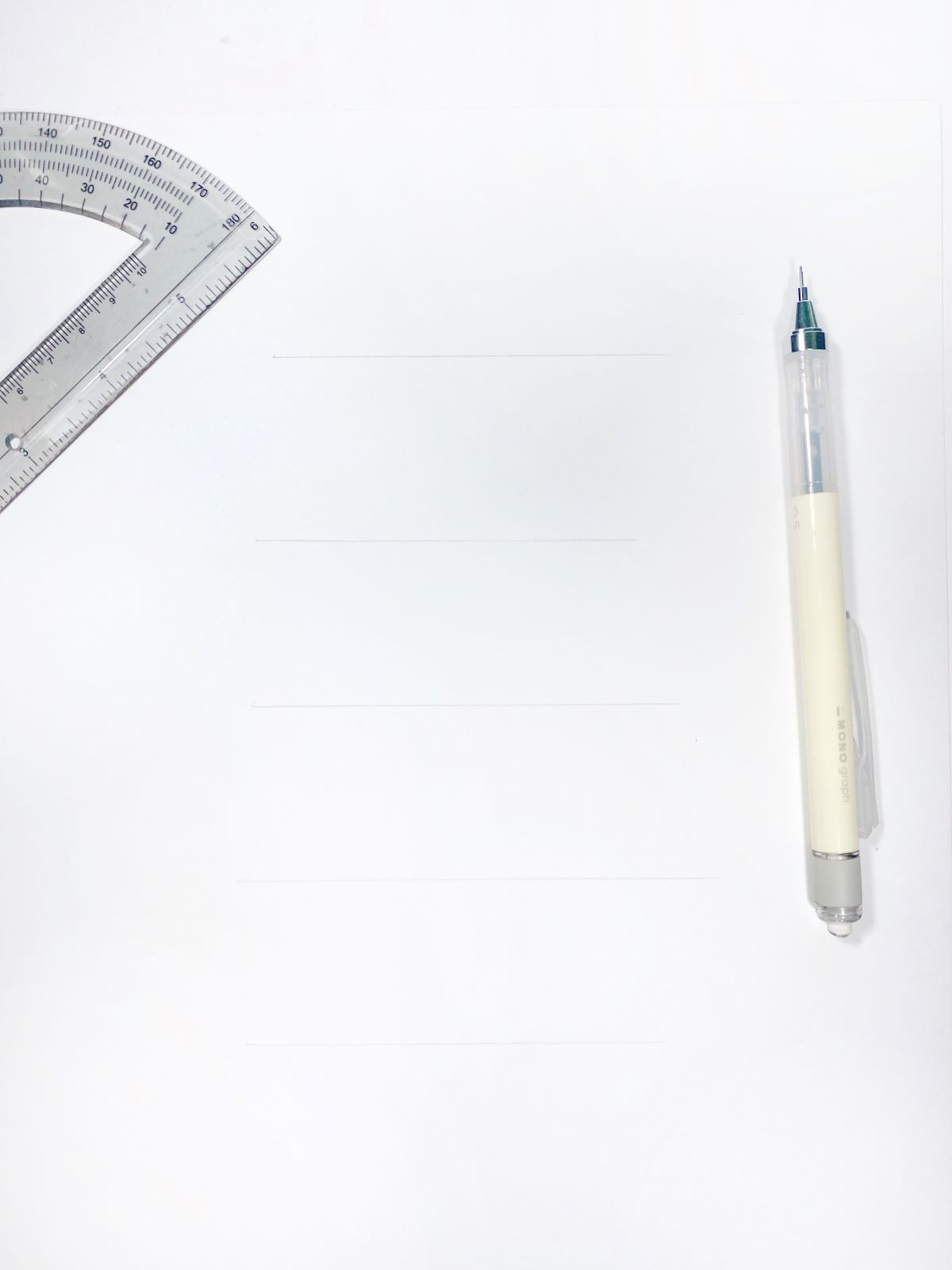 STEP 2 – Letter
Using Dual Brush Pen N15, letter out "The Farm Life Chose Me." Use as much pressure as possible on the tip to get big chunky letters.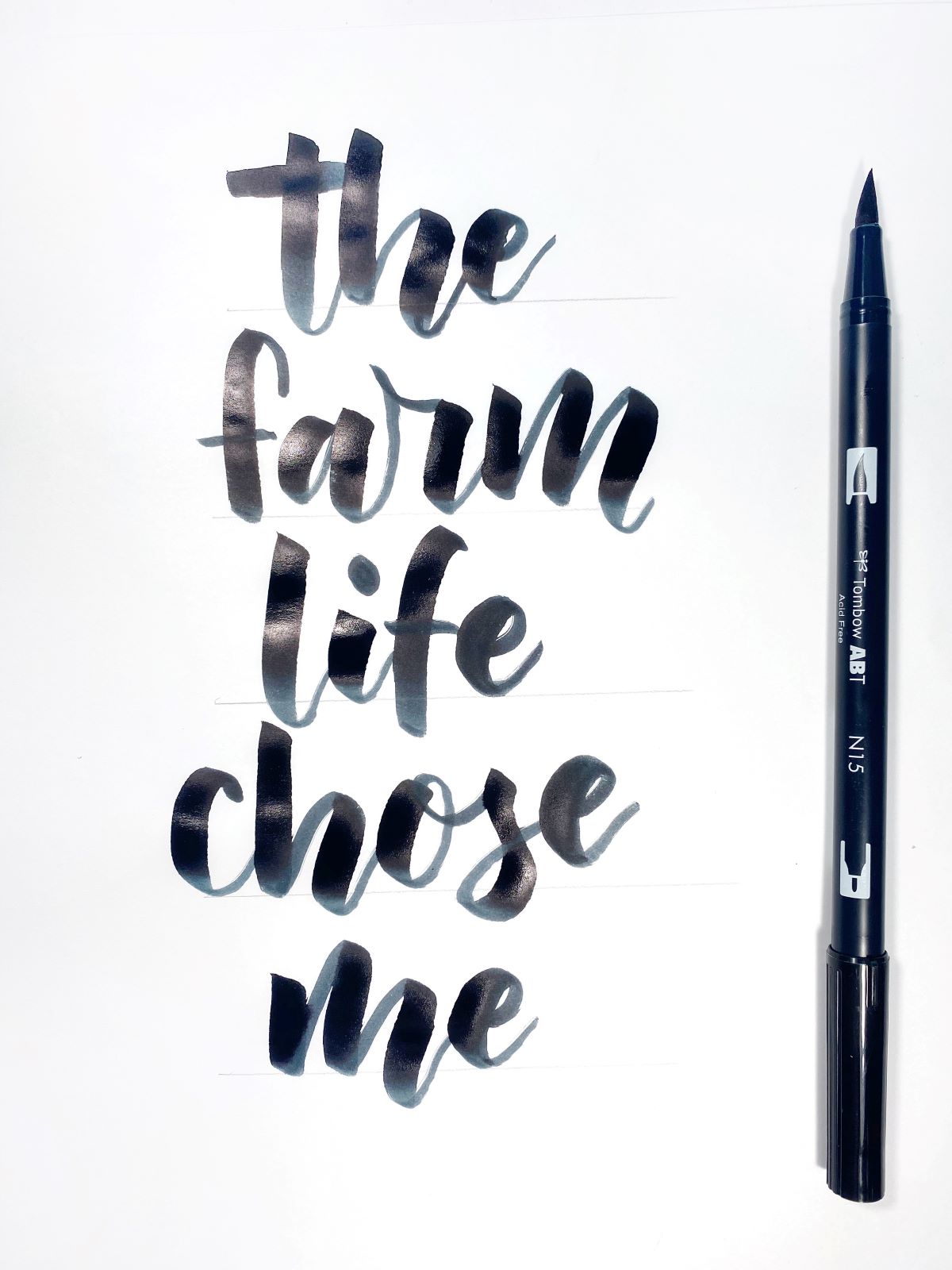 STEP 3 – Trace
Using a lightpad, add another piece of marker paper on top and trace the outlines of only your lettering using MONO Drawing Pen 05. The Drawing Pen is perfect for this step because the tip is firm which will give you a consistent line width.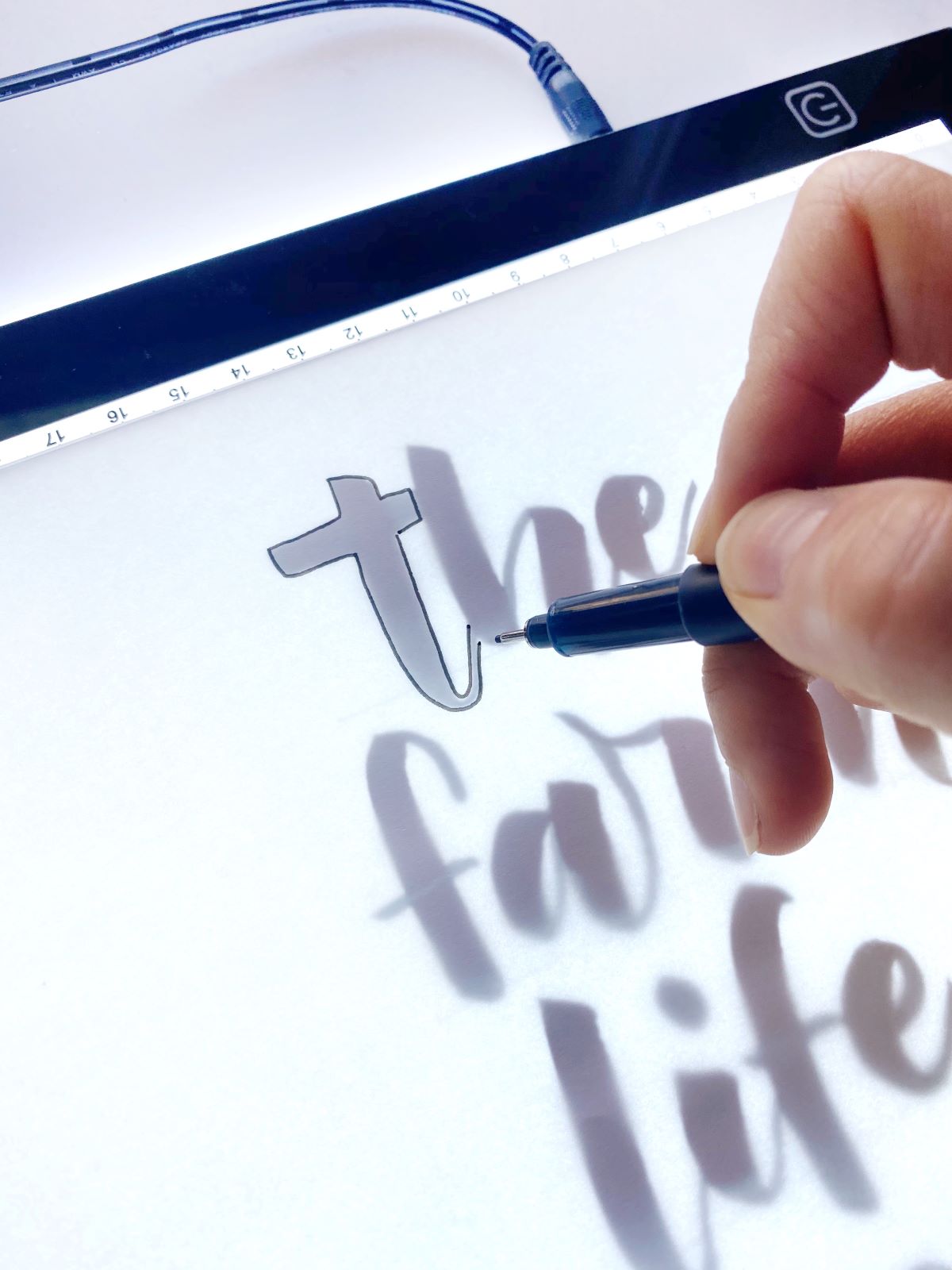 It should look like this when done!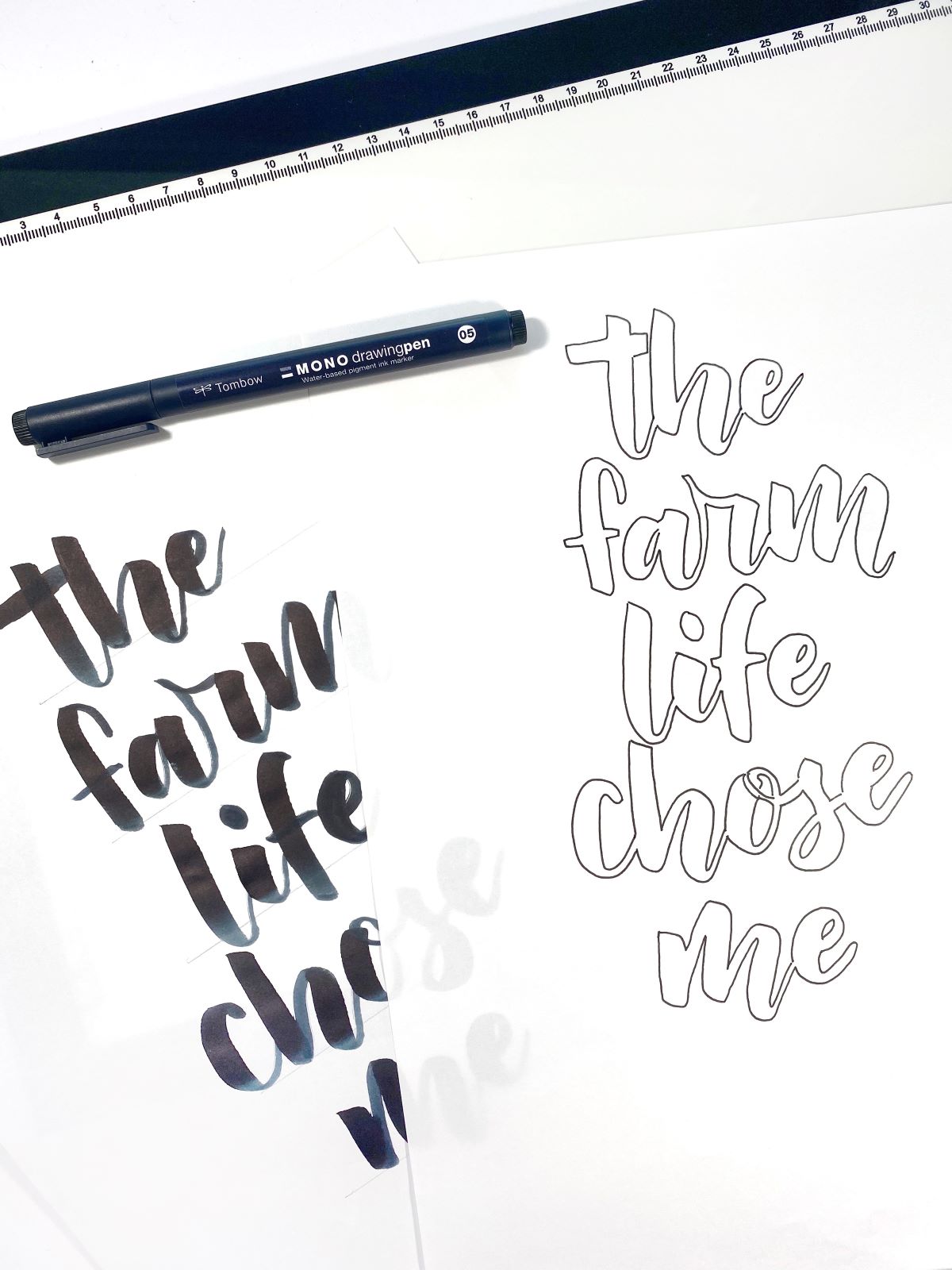 STEP 4 – Create Cow Print
Using a MONO Graph Mechanical Pencil, create cow prints inside of your letters. There's no right or wrong way to do this. Just make them look like wobbly shapes!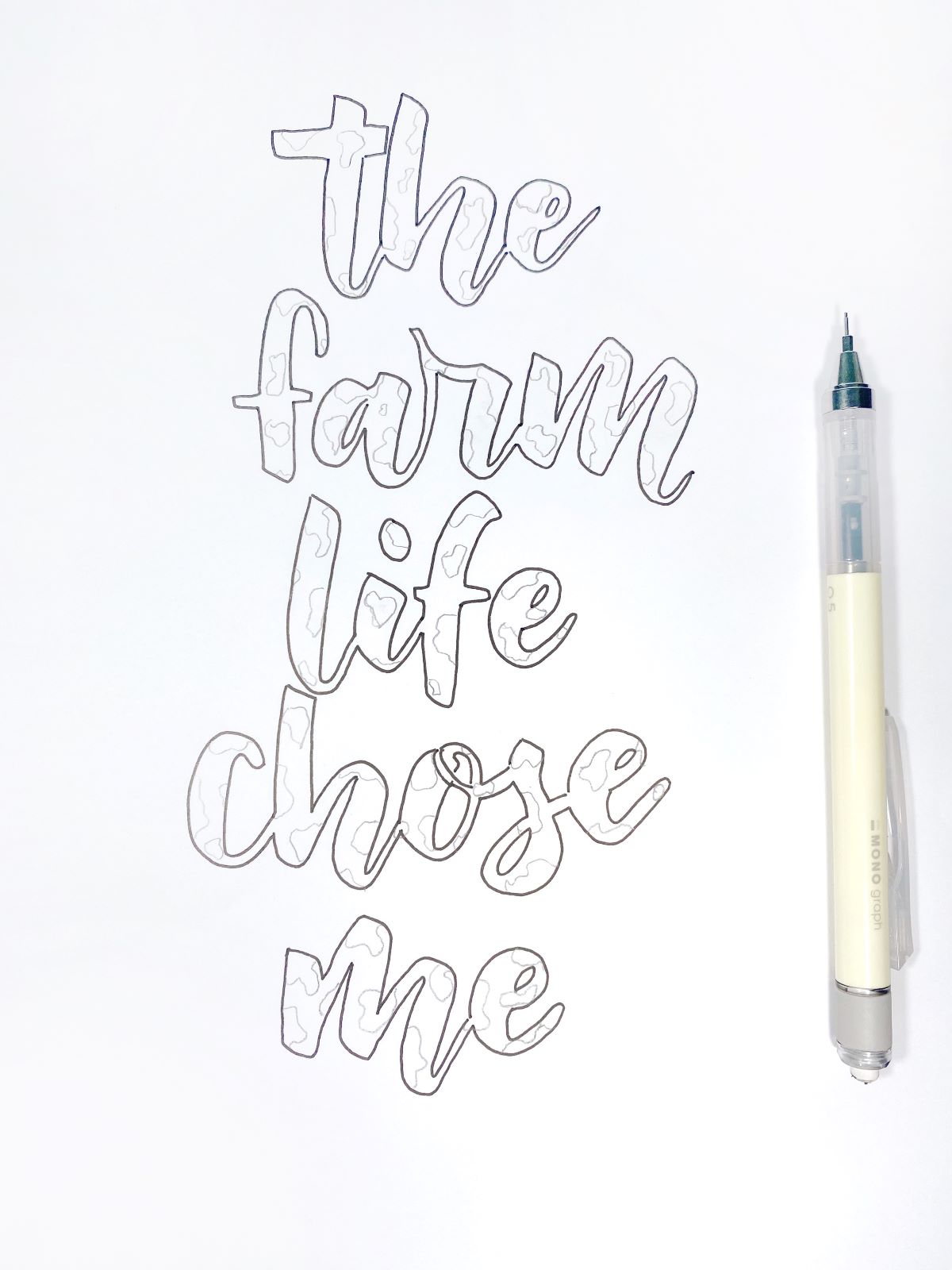 STEP 5 – Ink the pattern
Using the bullet tip of the Dual Brush Pen, color in all your cow print shapes.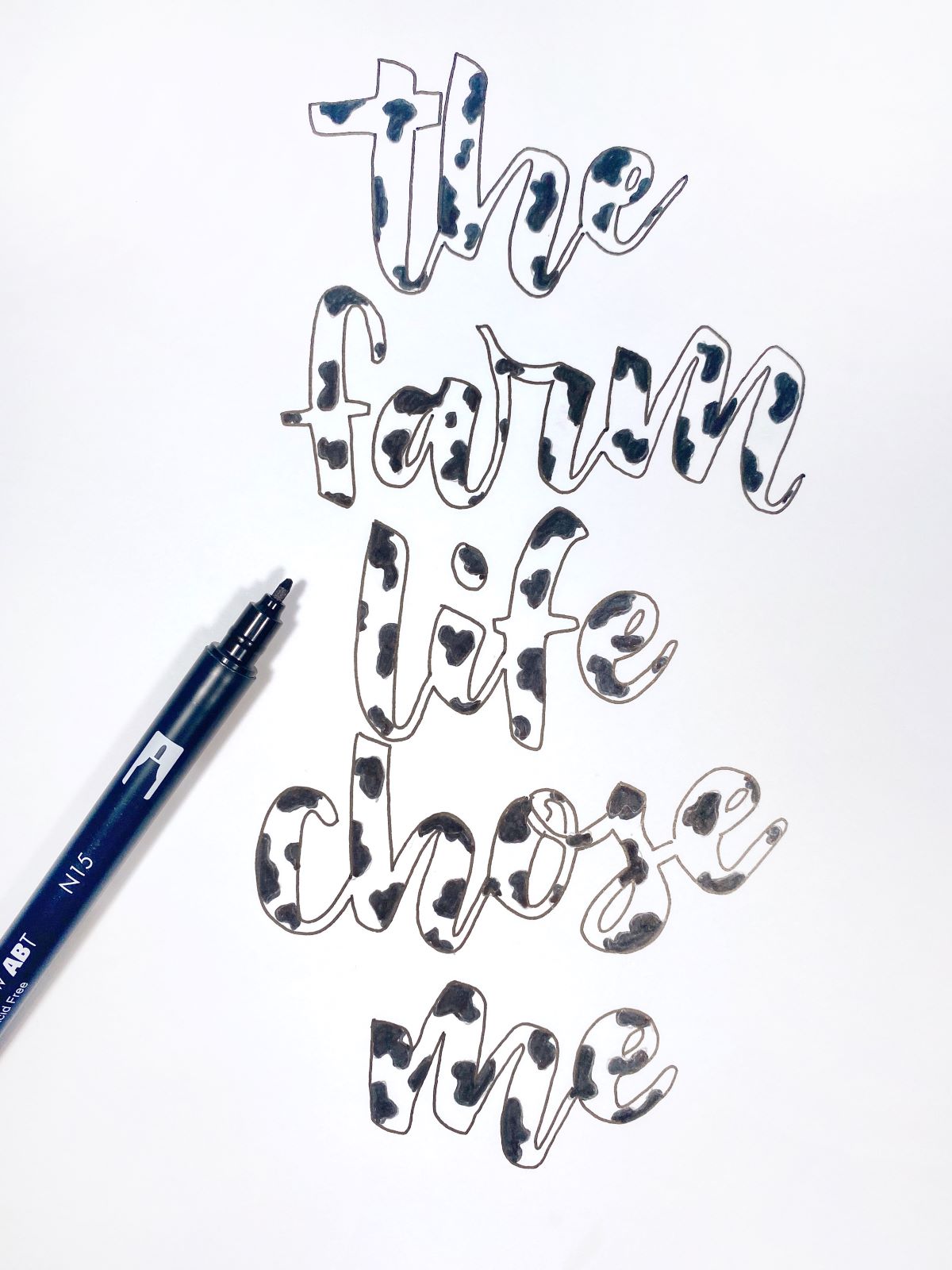 Using the Fudenosuke Hard Tip Brush Pen, add a thick line on the down strokes and the right hand side of all your letters.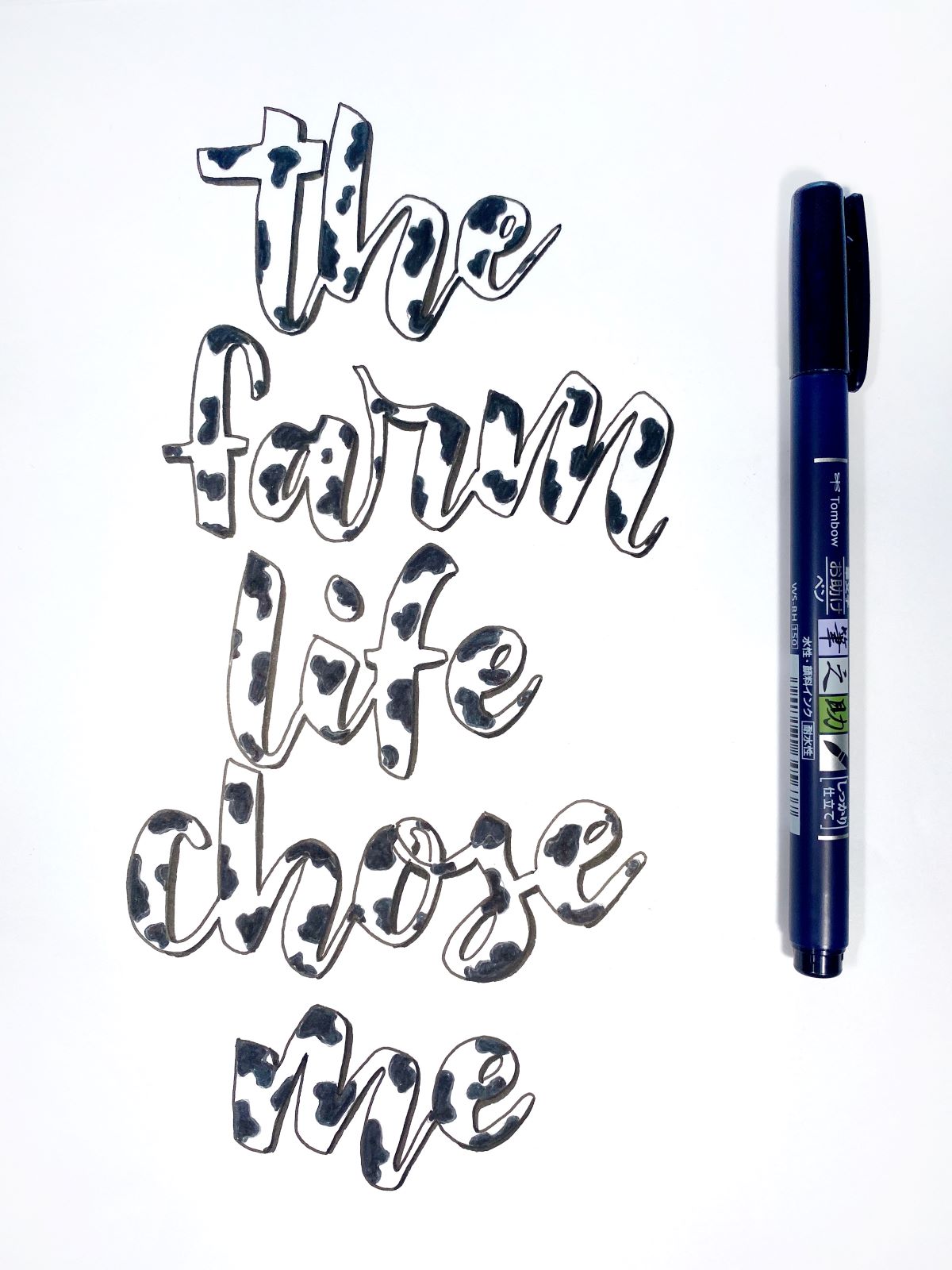 Using the Dual Brush Pen, add cow print shapes around your lettering as an added embellishment.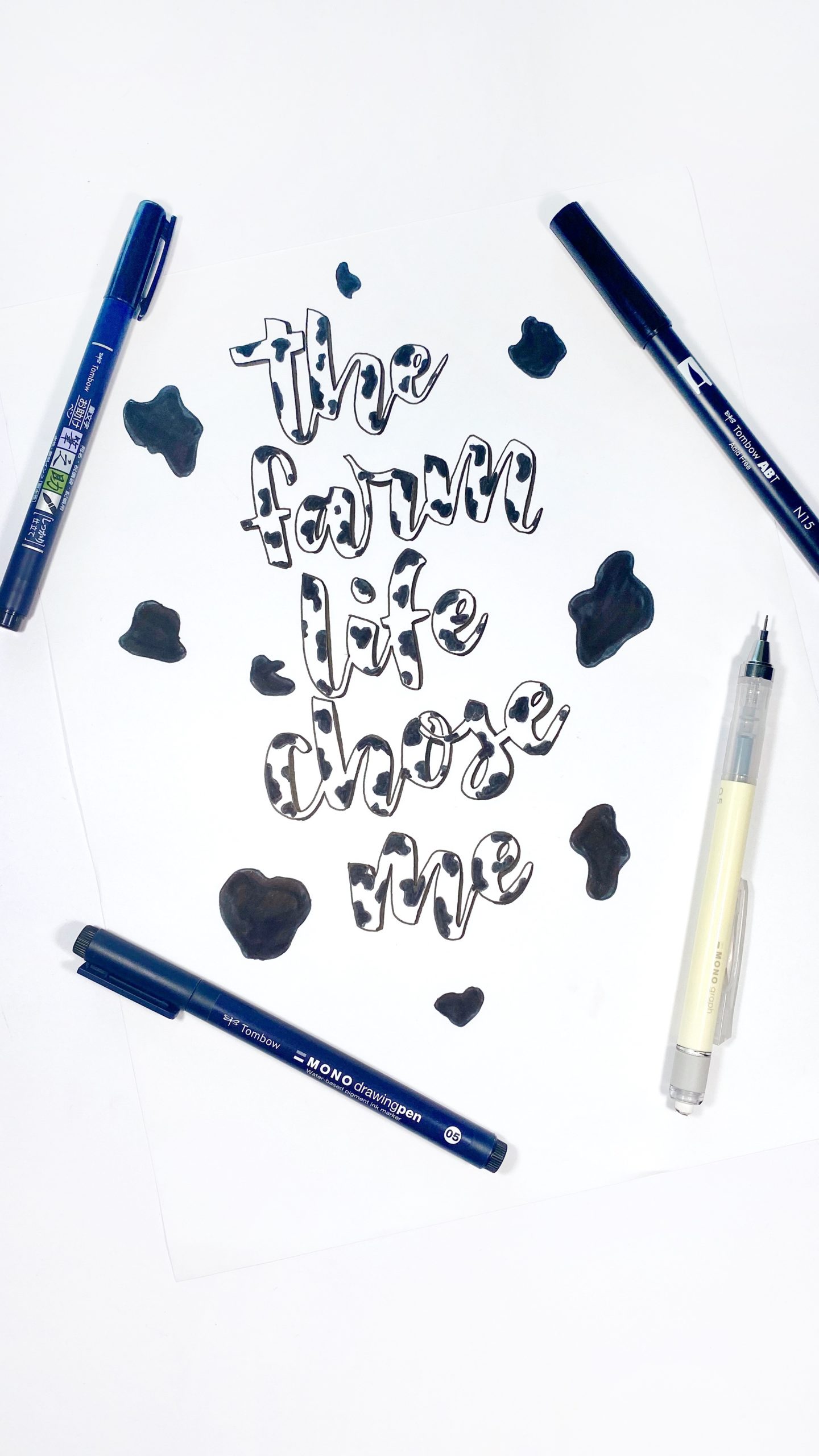 Your cow print lettering is done! If you give it a try, be sure to tag us at @tombowusa and @a_heartened_calling, we'd love to see your work!
Thanks for following along on this fun project! For more lettering inspired art, check out these posts:
See you next time!
Mandy