Hi friends! Do you like making artist trading cards? Dani from @popfizzpaper here sharing three ways you can use the Tombow MONO Aqua Liquid Glue in your art projects. Let's get started!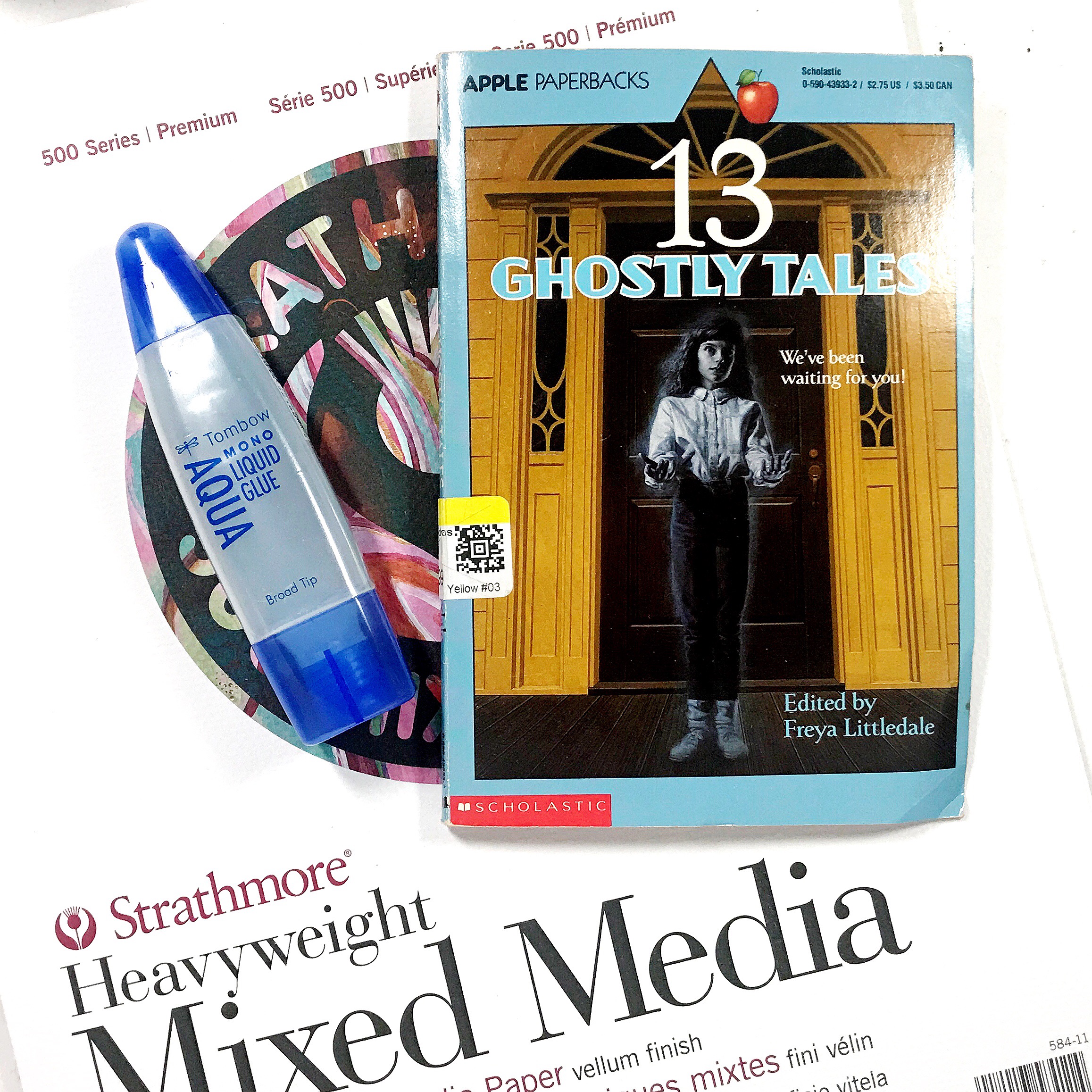 SUPPLIES:
Mixed media paper
Collage bits (old pages, washi tape, die cuts, stickers, etc)
Mixed media supplies (sprays, stains, pastes, tools, etc)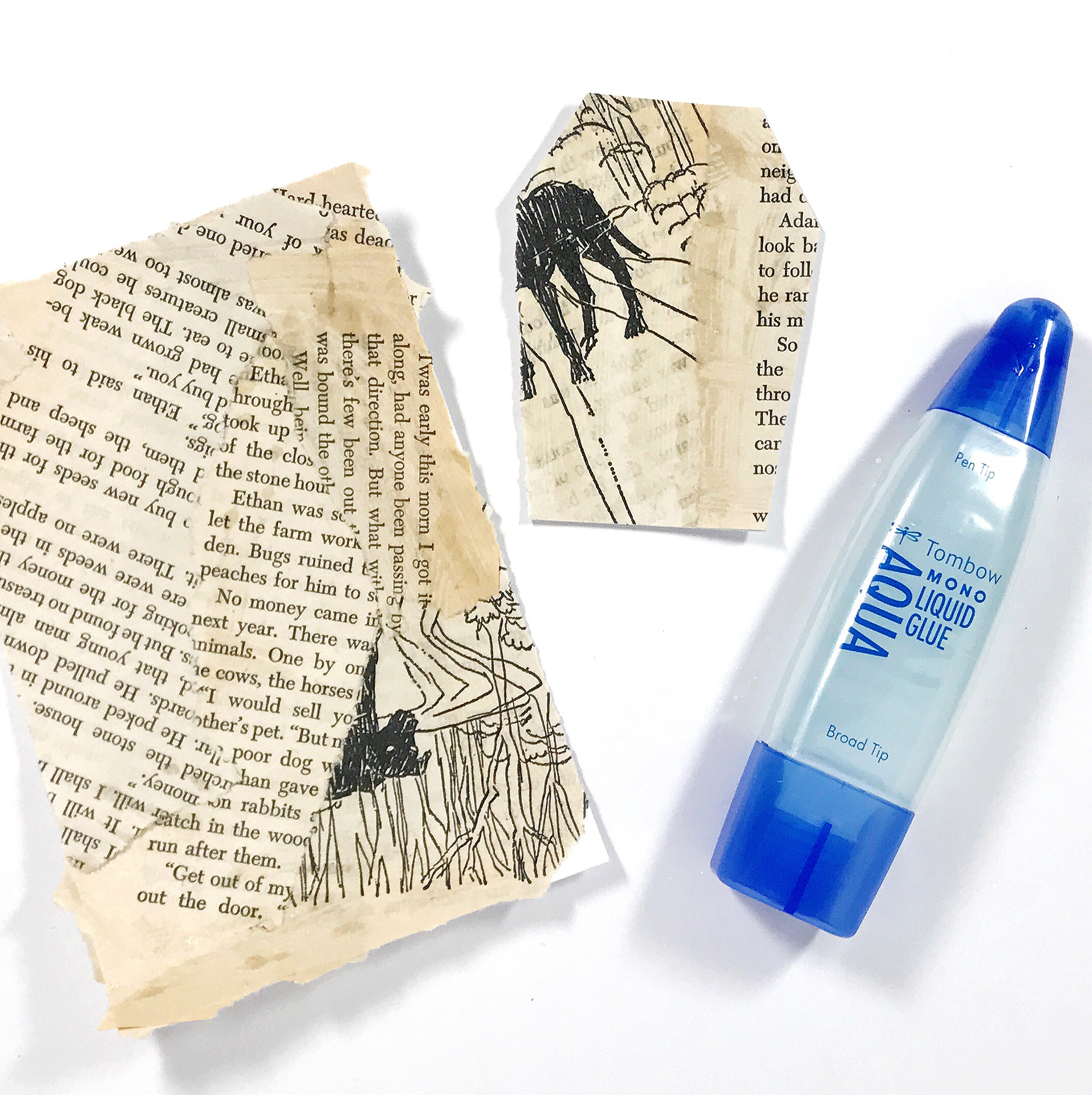 BACKGROUNDS
The Tombow MONO Aqua Liquid glue is perfect for building a collaged background! I added some ripped up old pages from a spooky children's book and layered them on my mixed media paper. This glue dries quick so you won't have to wait long before trimming down your card – I chose a coffin shape, perfect for Halloween swapping!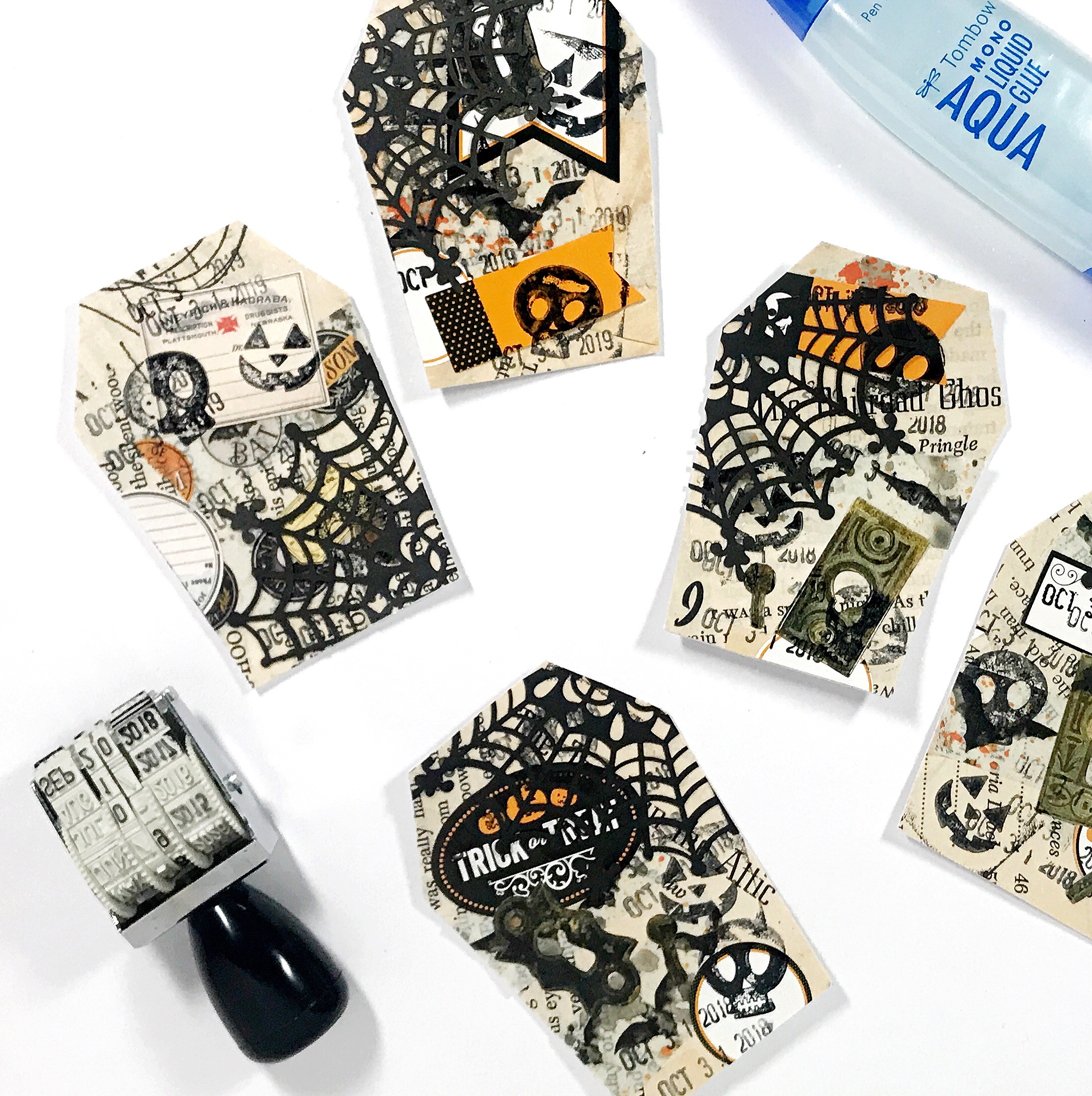 COLLAGING
My favorite adhesive for mixed media is the Tombow MONO Aqua Liquid glue because it will glue down just about anything! On these cards I glued down old stickers, cut up doilies, and labels from my stash. This glue holds them all in place so well, I can easily layer texture paste on top. I also added some washi tape to my cards to help build up an interesting background.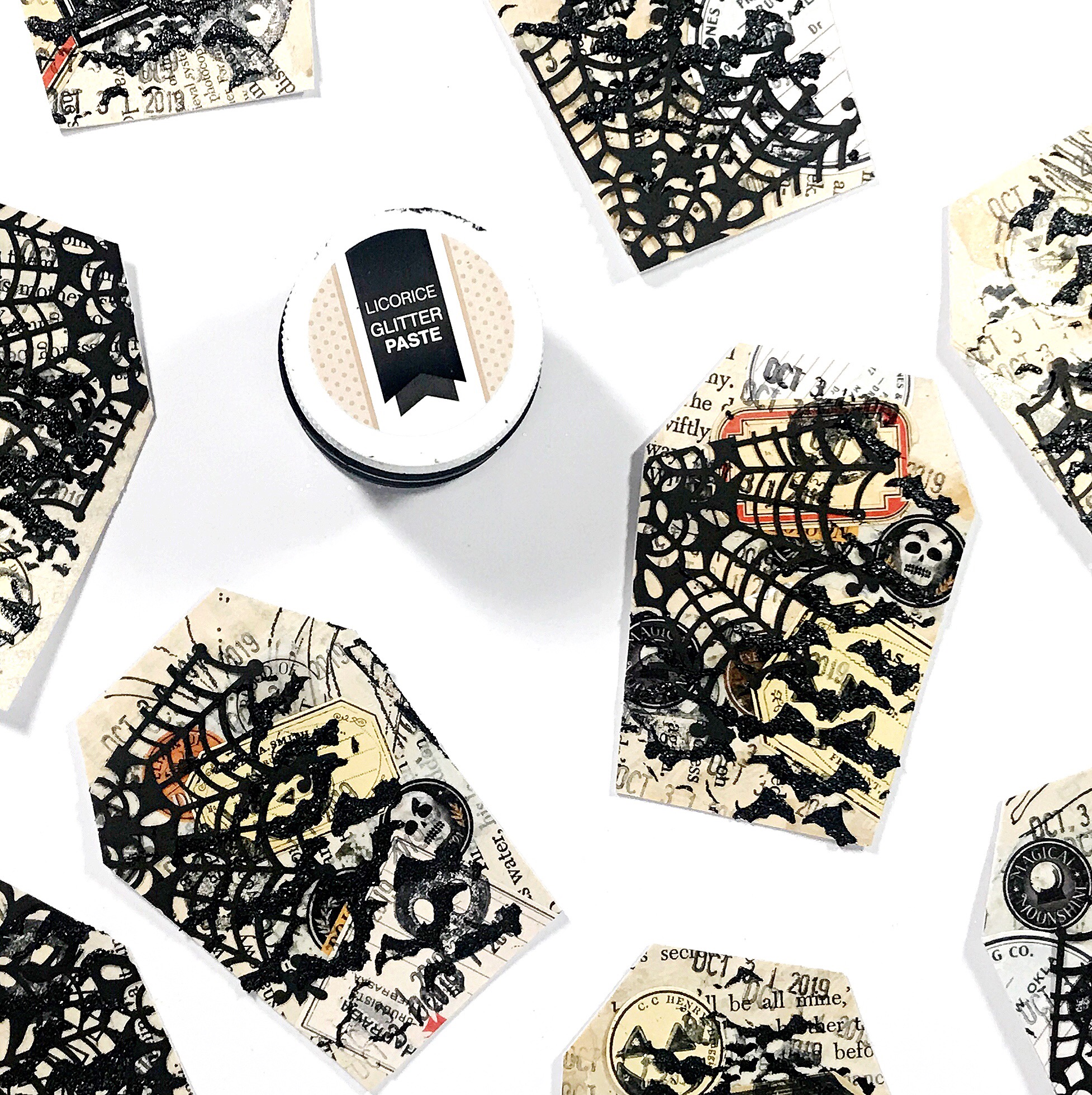 I used a bat stencil and black glitter paste to create some texture and more pattern! Stamps are also perfect for using on mixed media cards. I love how the layers are building up – what do you think?
Time to make 'em spooky! Use a permanent black ink and a blending tool to darken the edges of your cards and add distressing to the front. I like to use it to tone down bright colors and make them blend in more.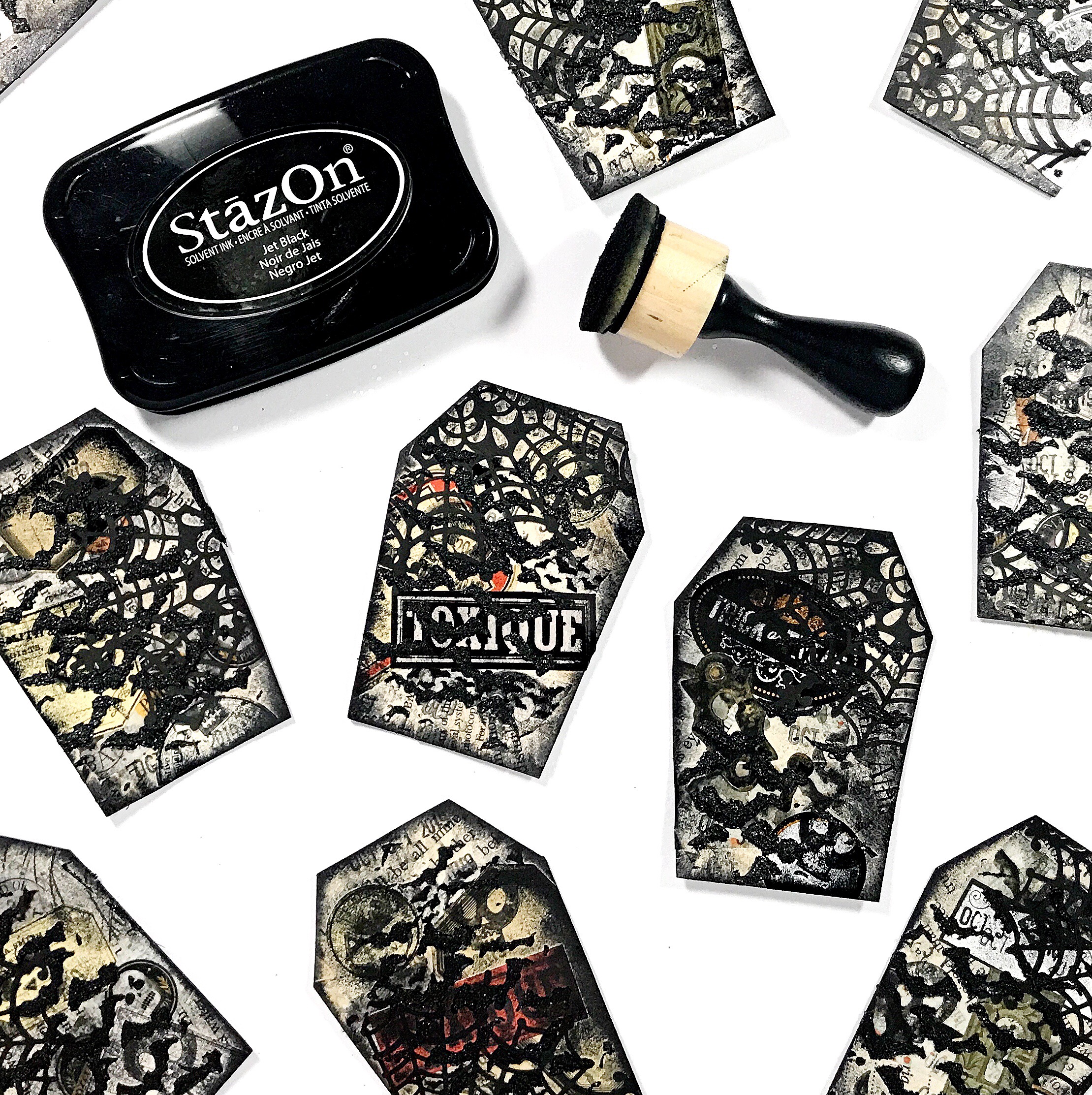 SEALING
After a few final touches like word stickers and messy drawn details, it's time to finish up our cards! Squeeze Tombow MONO Aqua Liquid glue on the front of your card, then spread around with a brush of your choice (or a finger!). Make sure to completely coat the front and edges of the card with a thin layer of adhesive. Set aside to let dry. The glue dries down perfectly clear and dry to the touch, making this a perfect sealant. Now you have a little art card to trade that won't flake, peel, or get ruined.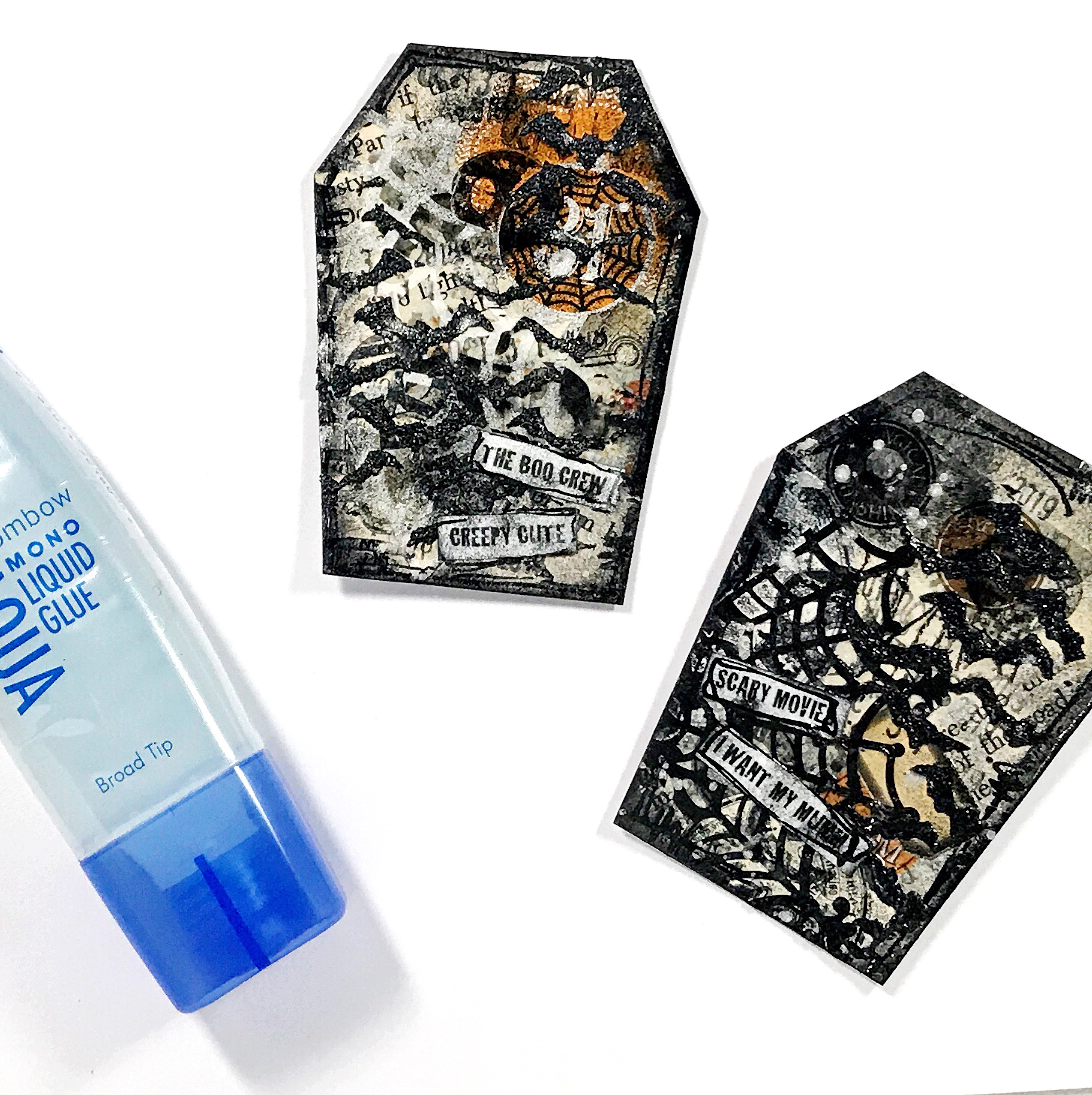 I hope you enjoyed my tips today! Do you enjoy swapping artist trading cards with your friends? Please tag me @popfizzpaper if you try my tips for yourself. I would love to see! For more tips, tutorials and exclusive crafty content, make sure to check out my Crafty Club!! See you there!