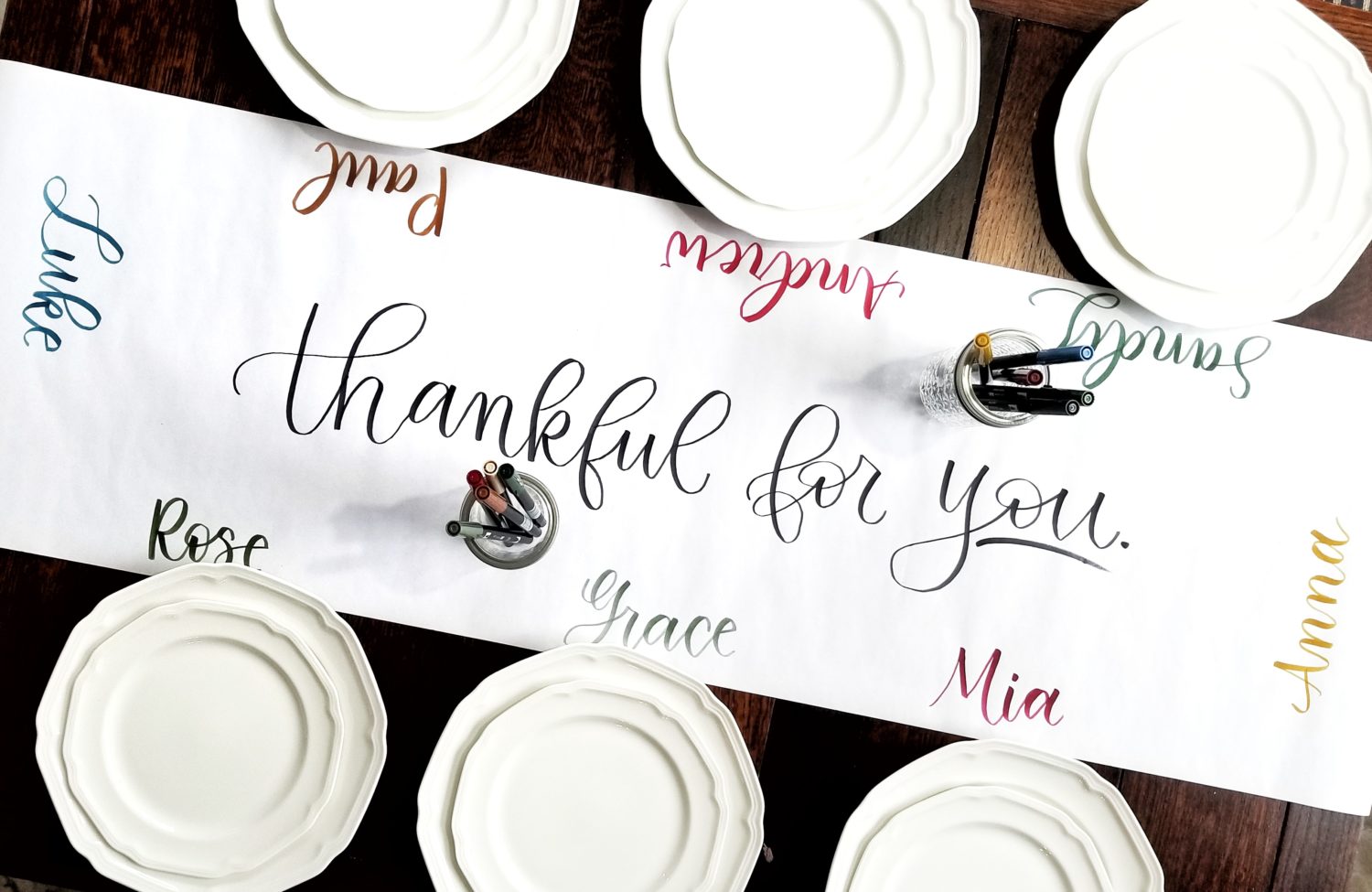 Hi friends! It's Grace from Grace Anne Studio. I LOVE Thanksgiving. I love the food, the company and the official kickoff of the holiday season! However, I always end up scrambling for last minute table decor. NOT this year! Today, we're going to make a five minute Thanksgiving table runner using Tombow Dual Brush Pens.
Supplies
Kraft or white butcher paper
Scissors
Mason jars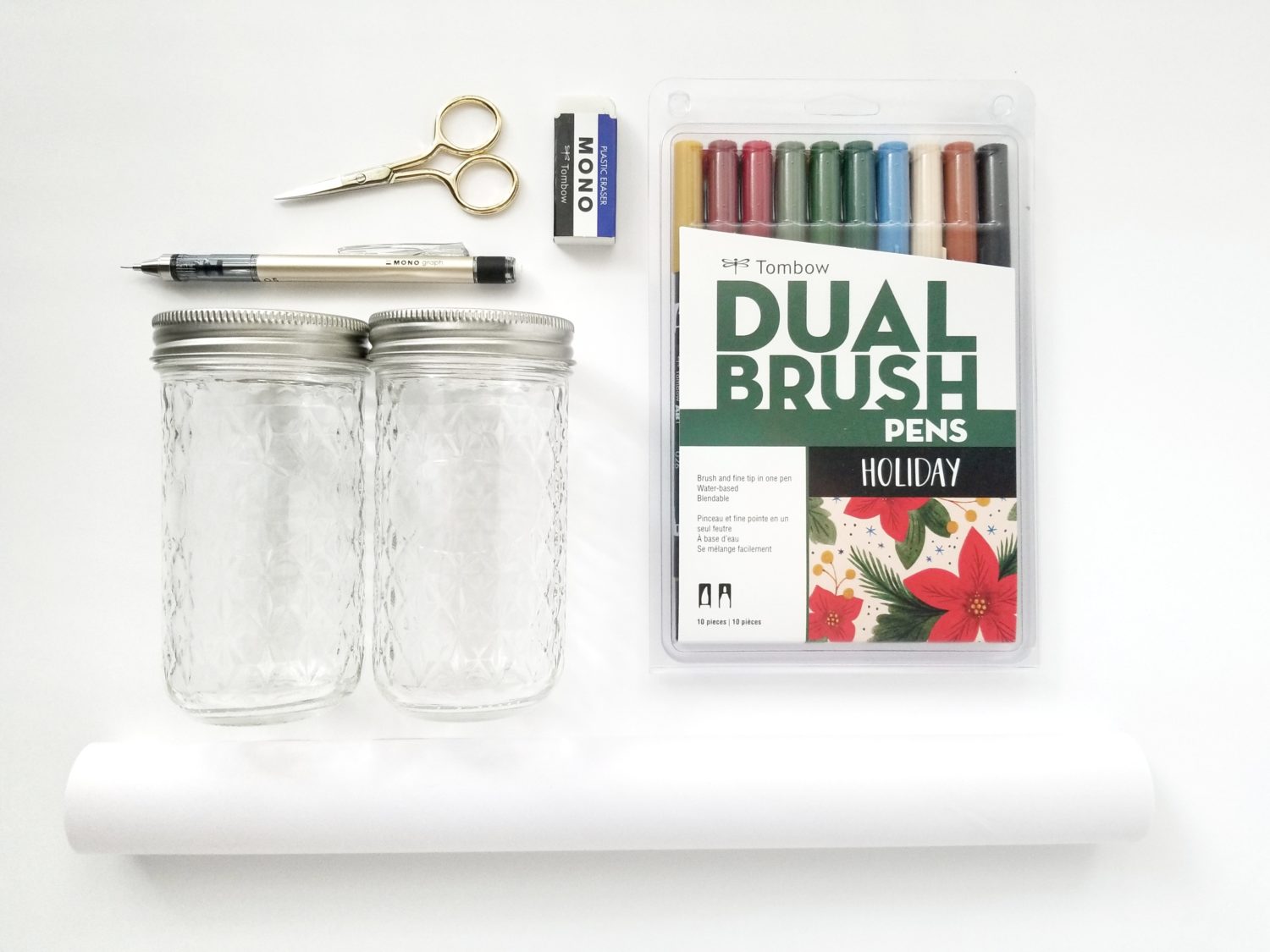 Step 1: Measure & Cut
First, roll out the paper so it extends past the ends of your table. Then, cut the piece off and lay it out on the table.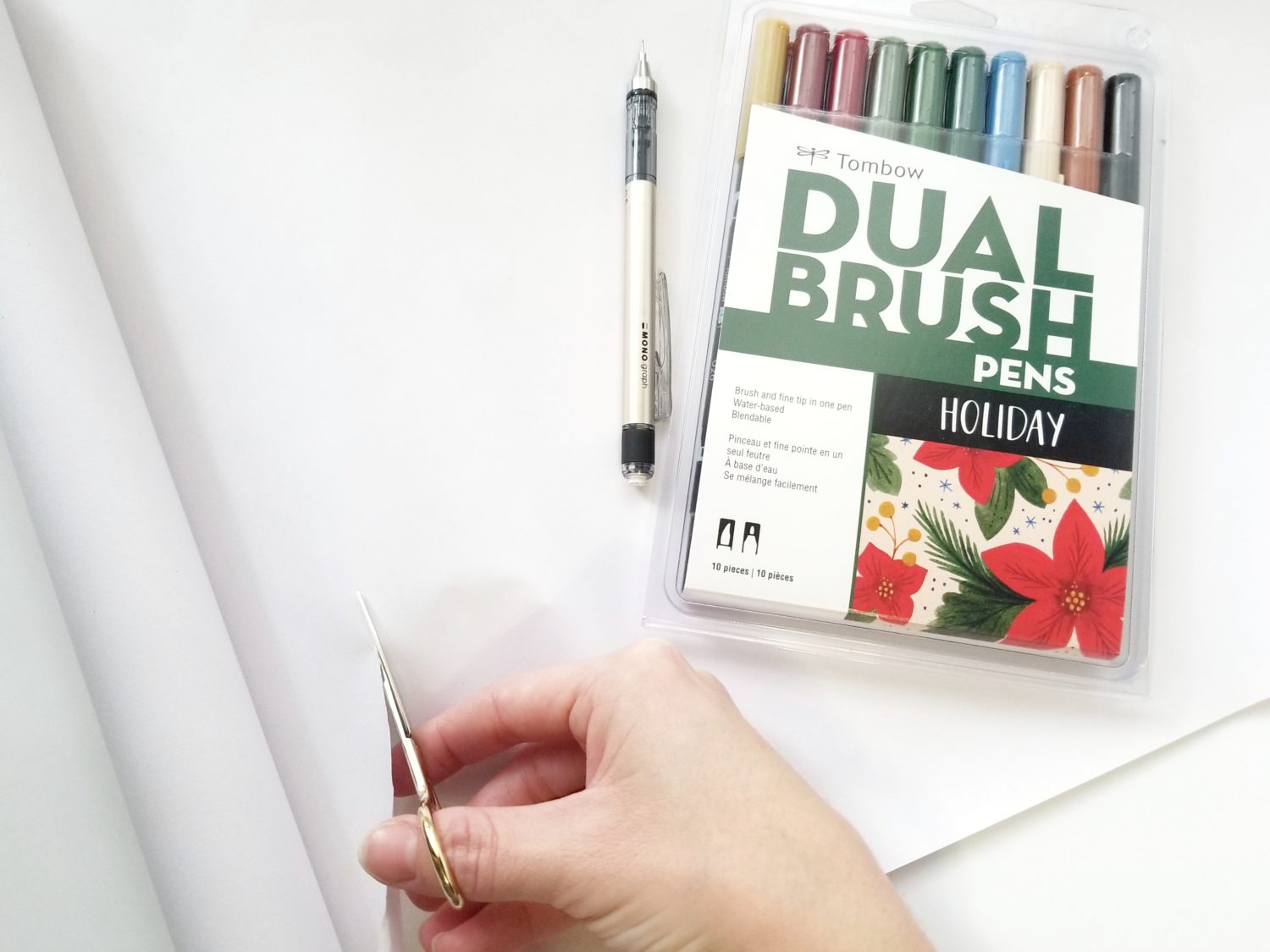 Step 2: Centerpiece Lettering
Next, use your pencil to write a phrase in the center of your table. I chose "thankful for you" because I wanted to focus on my gratitude for everyone that shares my table. Then, use a Dual Brush Pen to trace the lettering. The colors in the Dual Brush Pen Holiday 10-Pack are the perfect palette for the season. Plus, having colors already selected cuts down on prep time and lets you spend more time with those you love!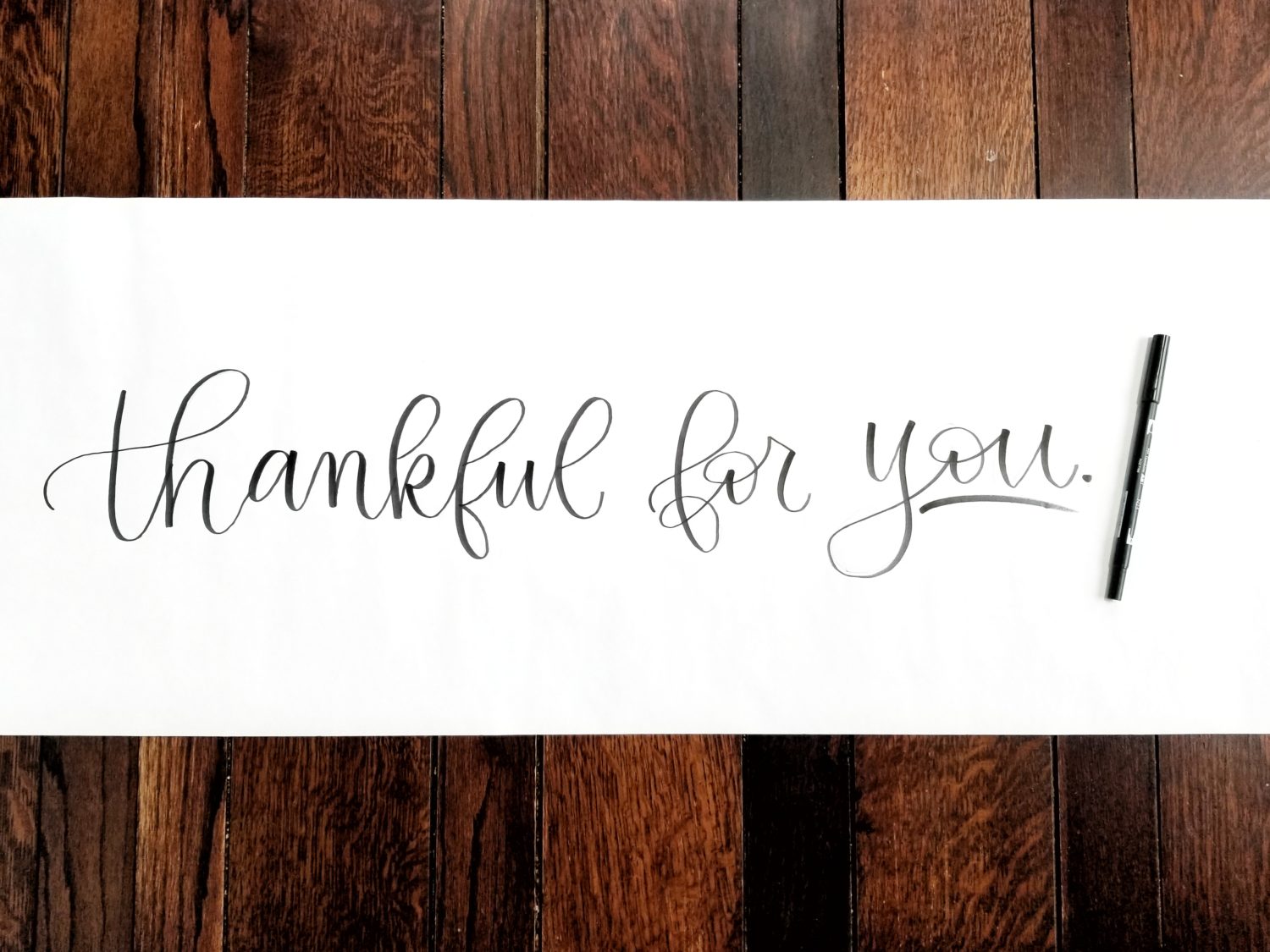 Step 3: Place Settings
To finish the Thanksgiving table runner, use the remaining colors in the Holiday 10-pack to letter each person's name around the table. You could also add floral details or fun doodles to the runner! Then, let it dry and erase any stray pencil marks.
Step 4: Set the Table
Finally, I set out plates at each name and put the Dual Brush Pens in mason jars on the table. While family and friends wait for their meal, they can write what they are thankful for on the runner! Next time you're stressing about creating an elaborate table, try keeping it simple instead. This five minute Thanksgiving table decor invites family and friends to come together in gratitude and creatively share thankfulness.
If you make this Thanksgiving table runner, be sure to tag @tombowusa and @graceannestudio on social media so we can cheer you on! For more Thanksgiving ideas, check out these posts:
Happy Thanksgiving!