Hello friends, Smitha here! Today, I am sharing a watercolor quote in my sketchbook and showing you my process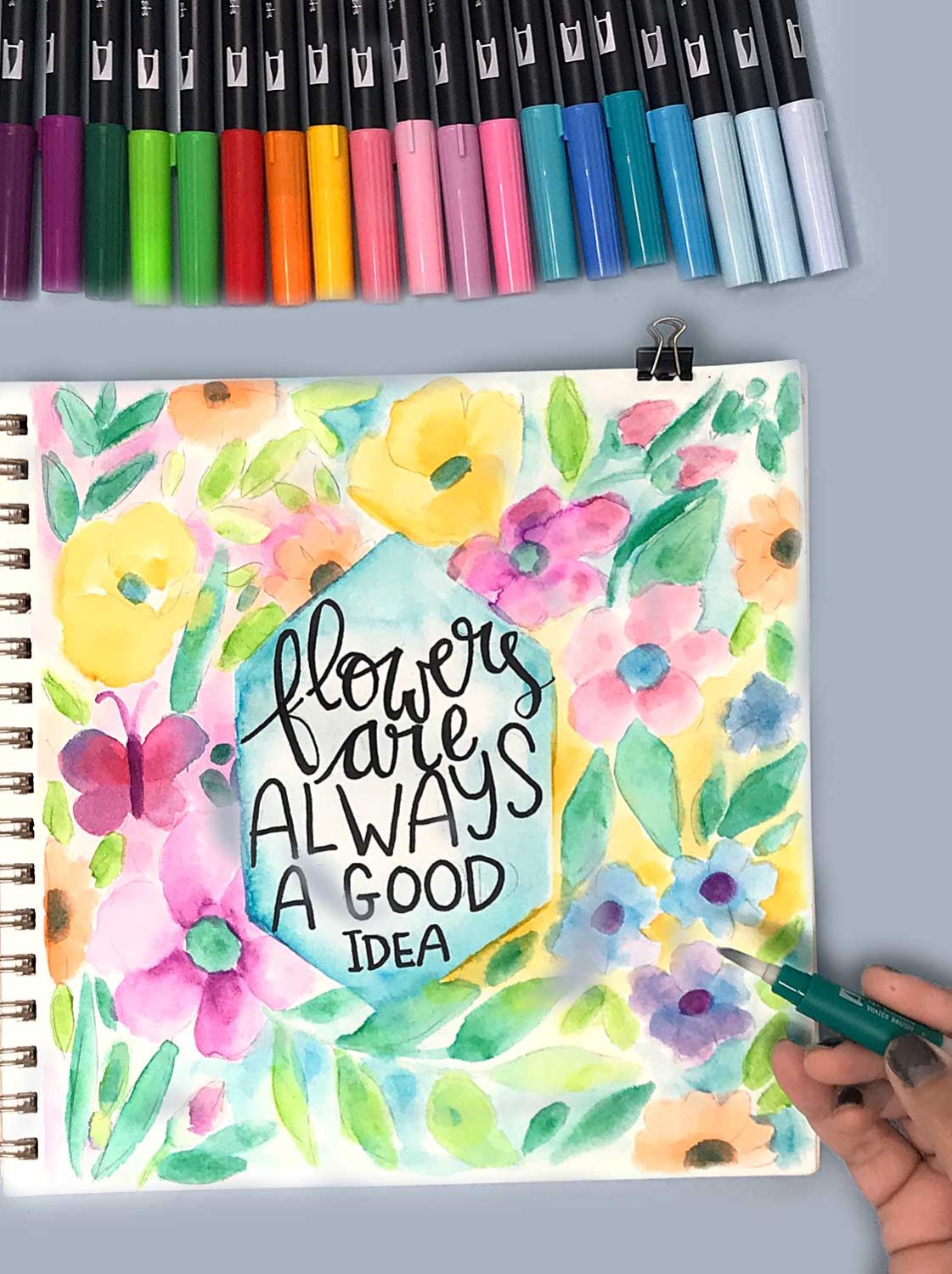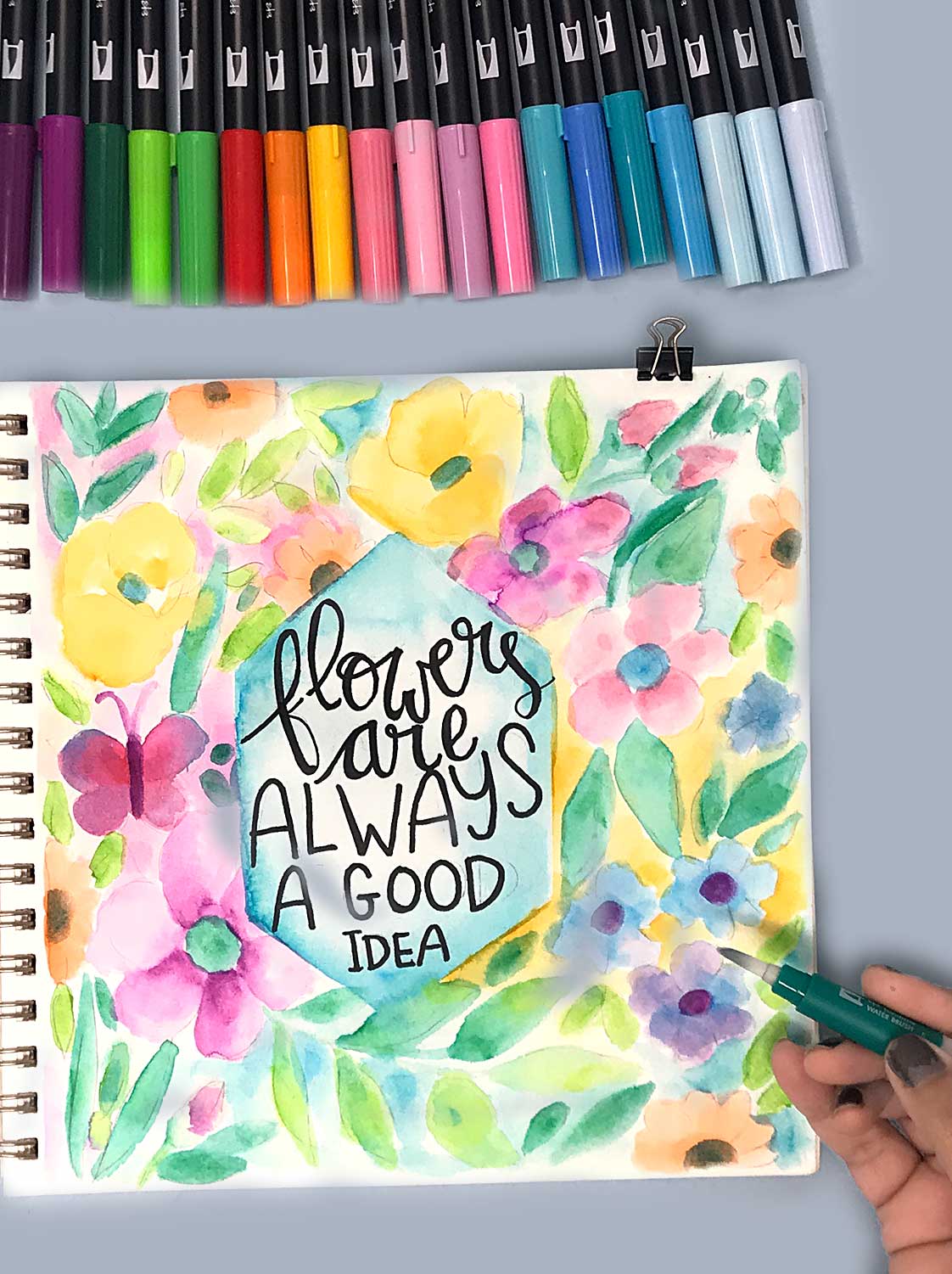 Material list:
Watercolor or mixed media sketchbook
Masking or washi tape
Step 1:
Start with a pencil sketch. I love using the MONO Graph Mechanical Pencil to sketch out my quote and florals beforehand. This is my favorite part of the sketch. I get to take my time and play around with shapes.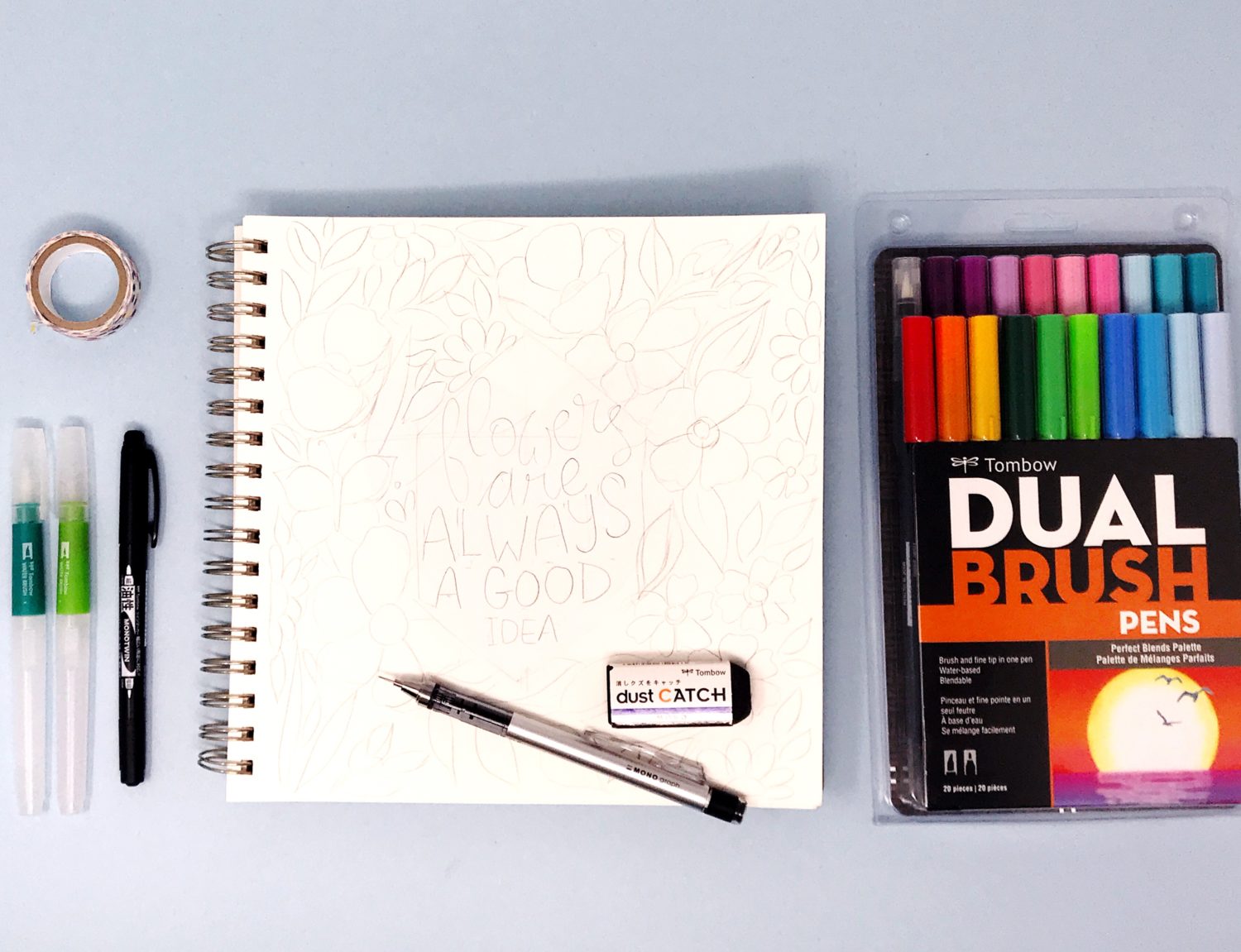 Step 2:
Make your lettering stand out in bold by using an oil-based black pen like the MONO Twin Permanent Marker. This pen is important if you plan to add watercolor florals. The ink will not bleed with the water.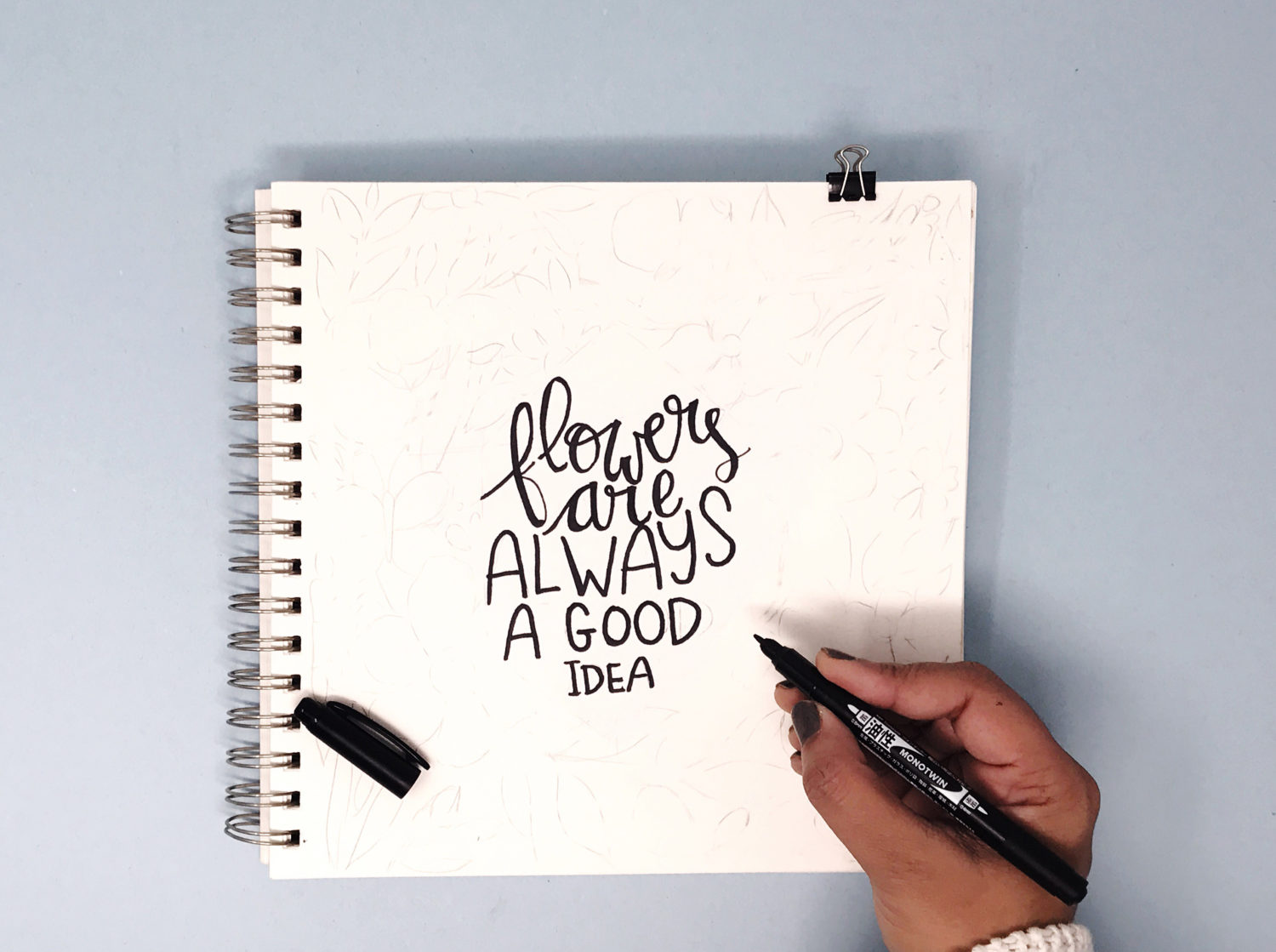 Once I have the quote lettered, I covered it with some washi tape. This will mask my lettering from the watercoloring. I started coloring it in with the Dual Brush Pens and painting over them with water. These pens are water-based and the color reacts with the water so beautifully! I like to add a first layer of color and then go back to add more layers of color to make it as vibrant as I need. The video below shows the start to finish of this layout.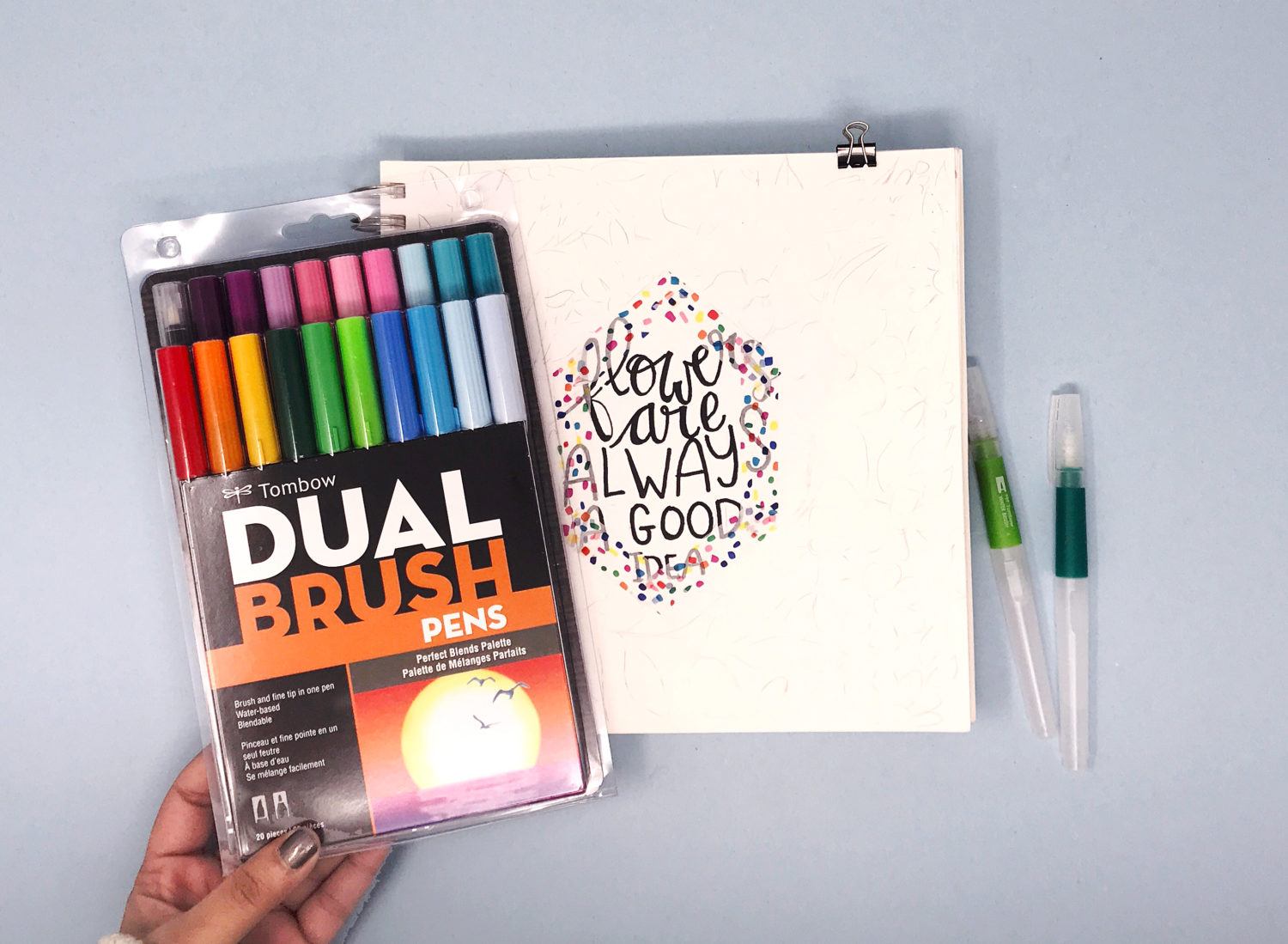 Watch the video:
To watch me create this page from start to finish in my sketchbook. Enjoy this short video tutorial!
I absolutely love this quote "flowers are always a good idea." What is your favorite gratitude quote these days? Let me know in the comments below.
Happy crafting!
Smitha