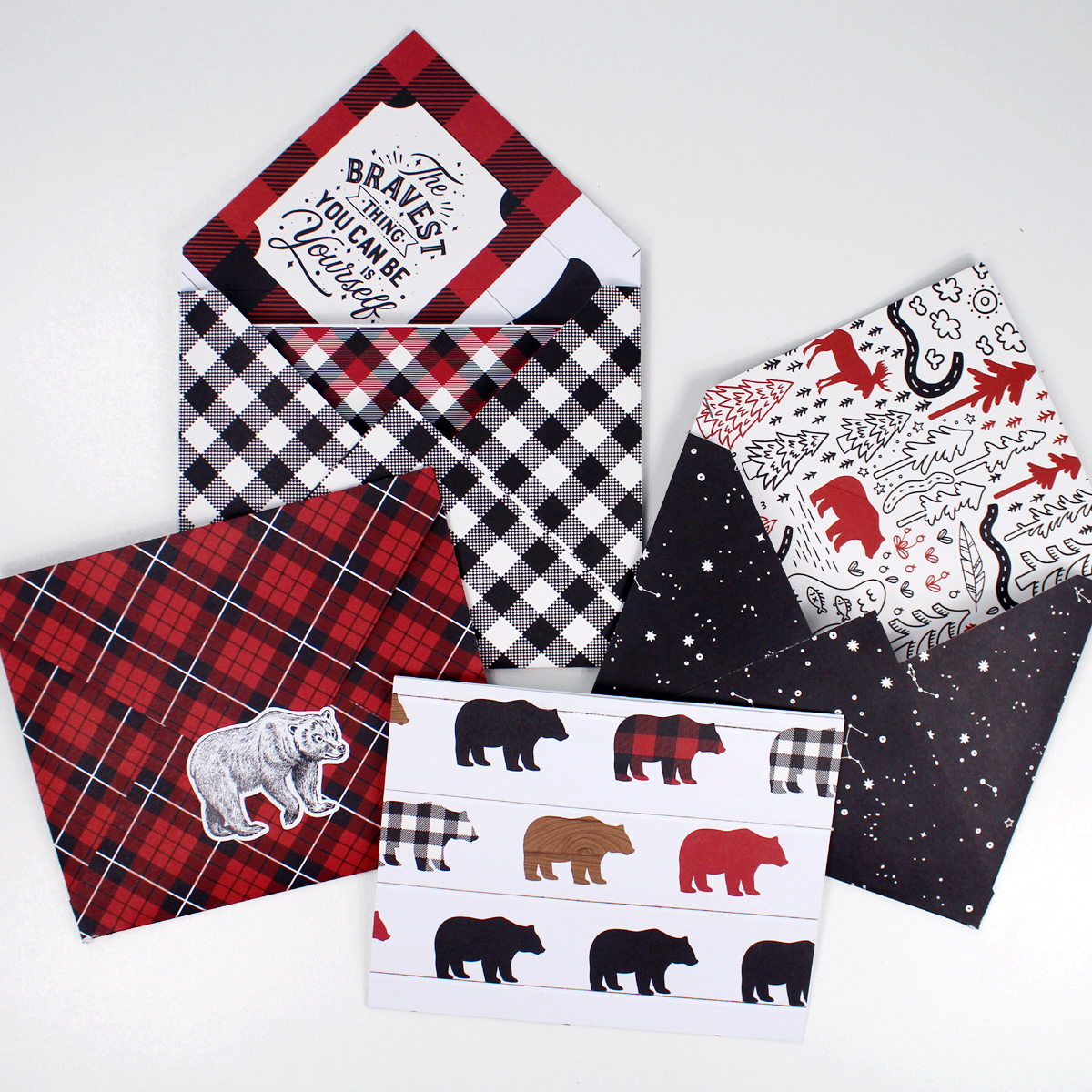 A2 Envelope Folding Tutorial with Echo Park Paper
Hi friends, it's Natalie from Doodlecraft showing you how to fold an A2 envelope. Make matching cards and envelopes with darling patterned paper from Echo Park Paper Company. Card making is my favorite paper craft.
A2 is the standard size for a half sheet of paper folded in half (or a quarter sheet). Knowing how to fold an A2 envelope is a great skill for all those last minute gifts, greeting cards, party invitations or fun mail just because.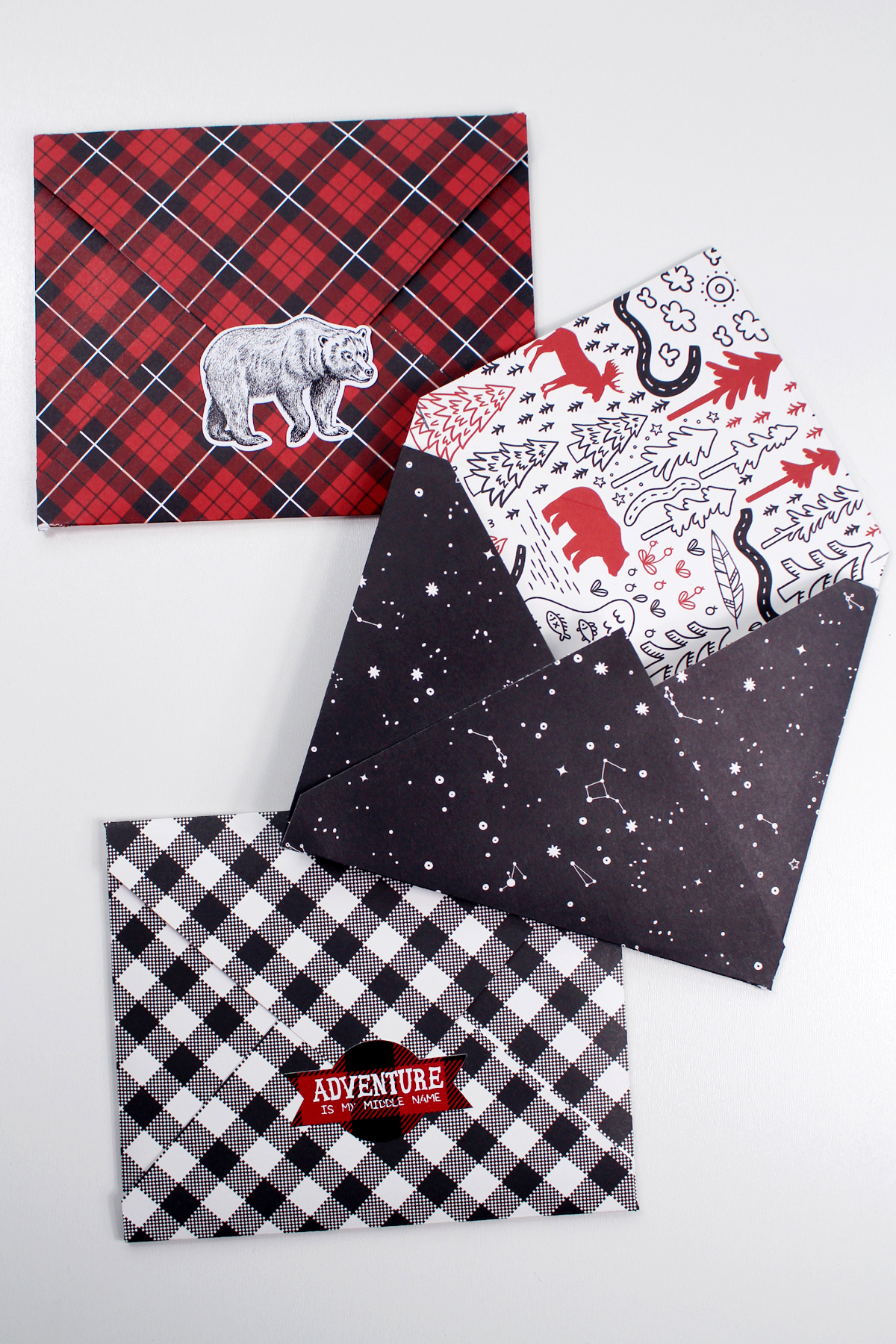 Echo Park has a fabulous line of patterned papers. They are double sided and perfect for card and envelope making. This Little Lumberjack Collection Kit is absolutely adorable.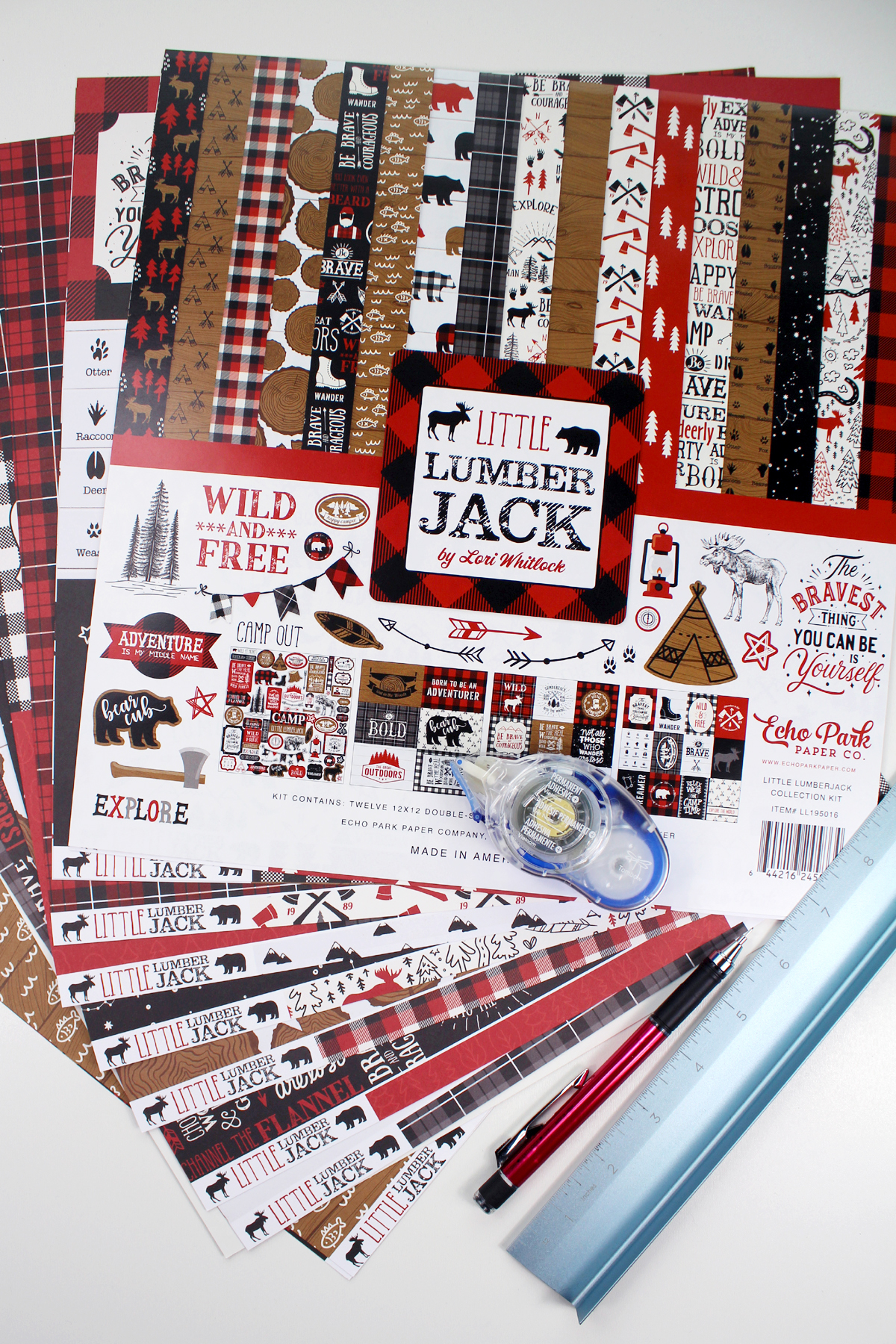 Supplies Needed for Folding Envelope:
Double sided paper
MONO Adhesive + Permanent
Scoring tool
Ruler
Scissors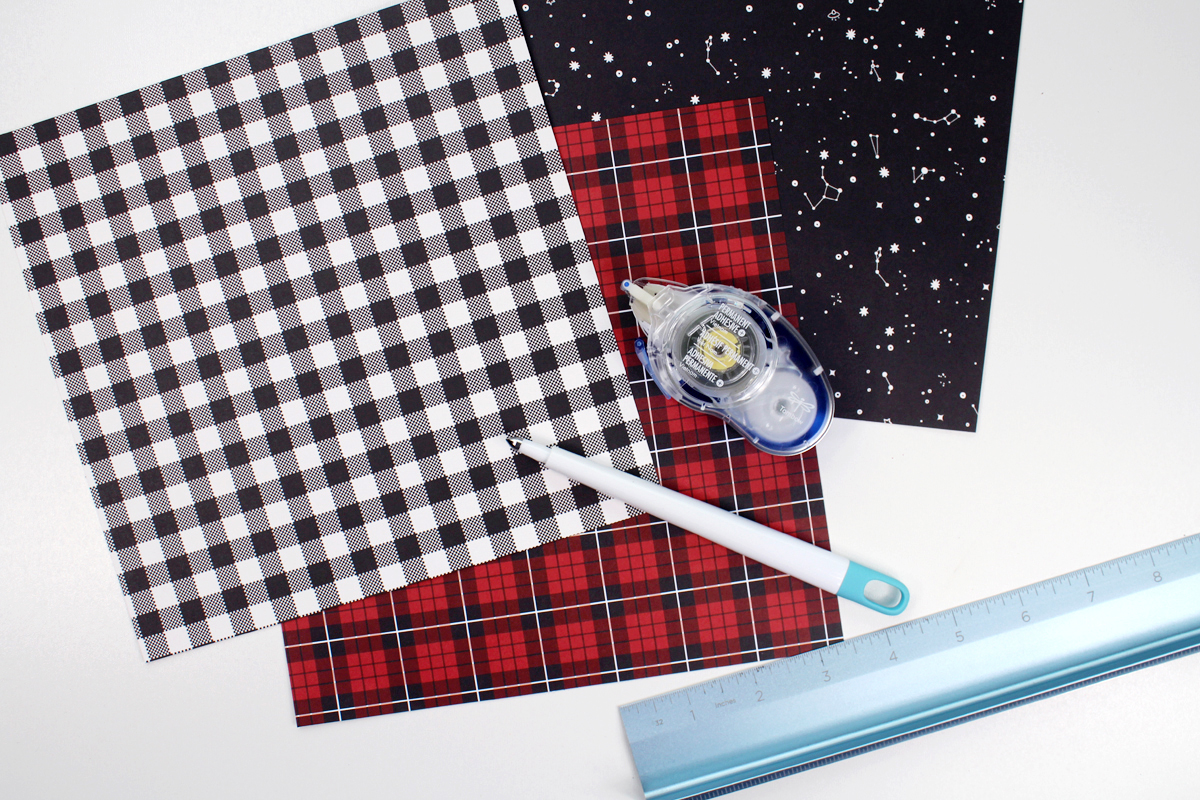 Begin by cutting the paper into an 8 inch square. Then mark the half way point (4″) on each of the four sides.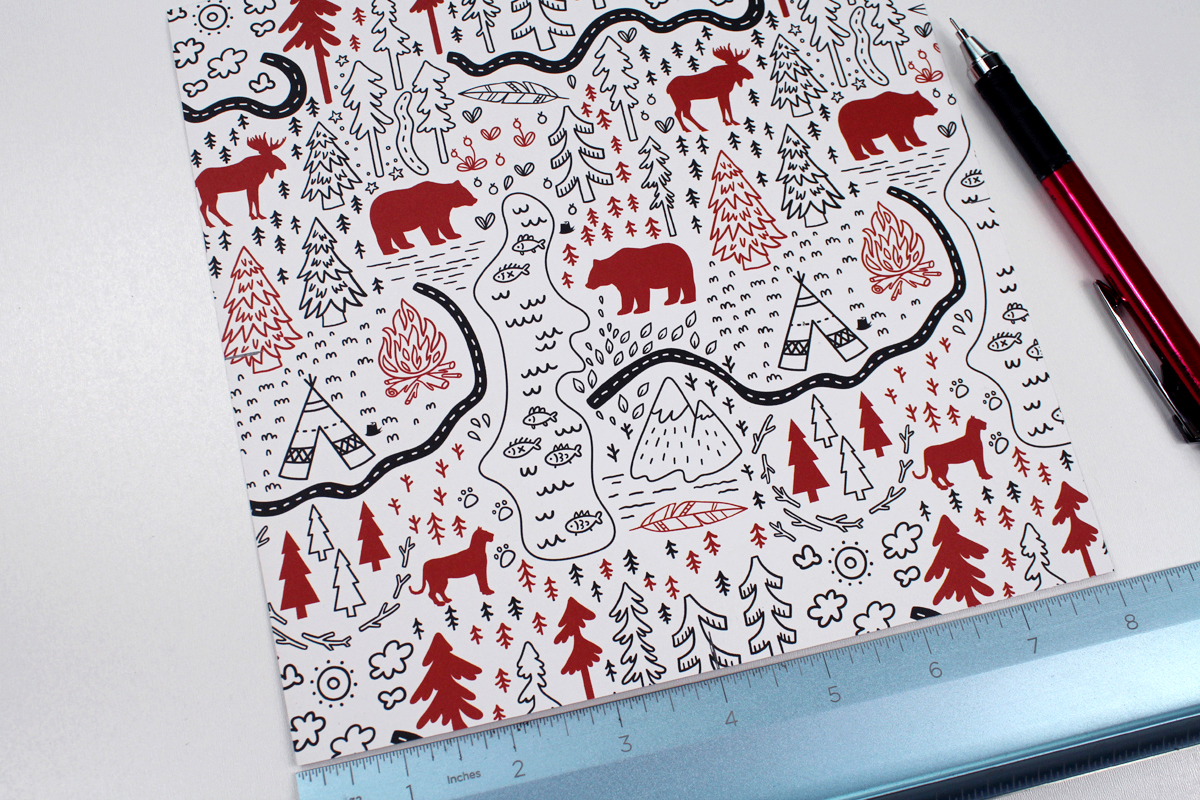 Next, use the ruler to line up 2 of the marks on the diagonal. Then, use the scoring tool to score the paper. Repeat this process on the opposite side as well.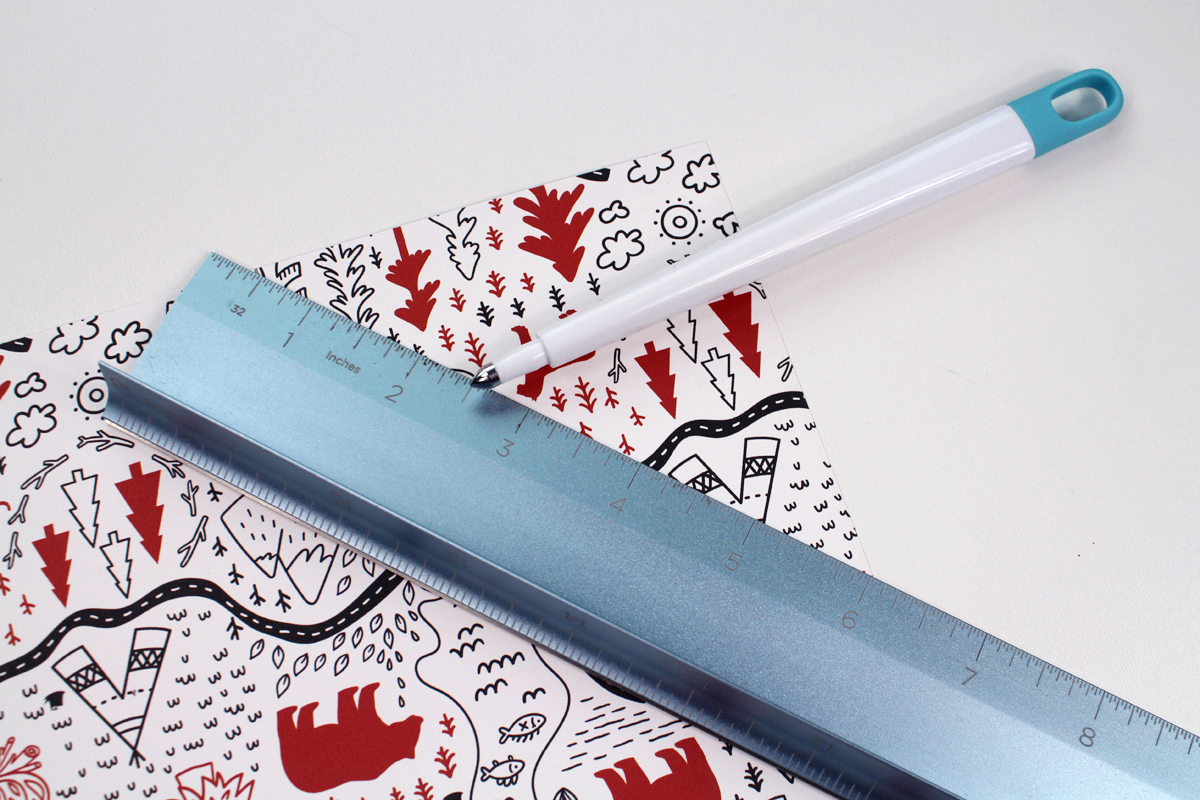 Then, fold in the paper on the score lines.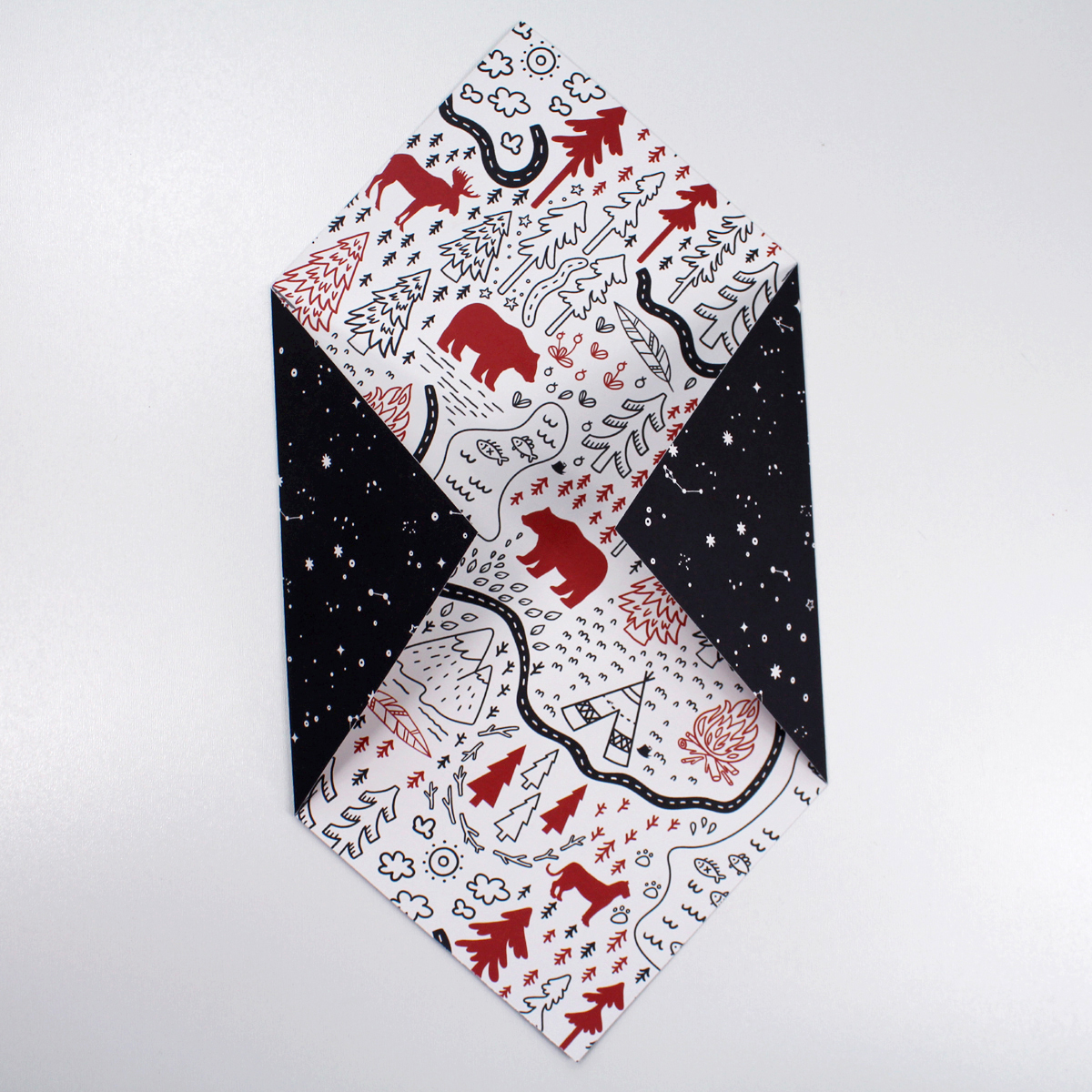 Now, mark the paper of the folded edge, half an inch down from the corner.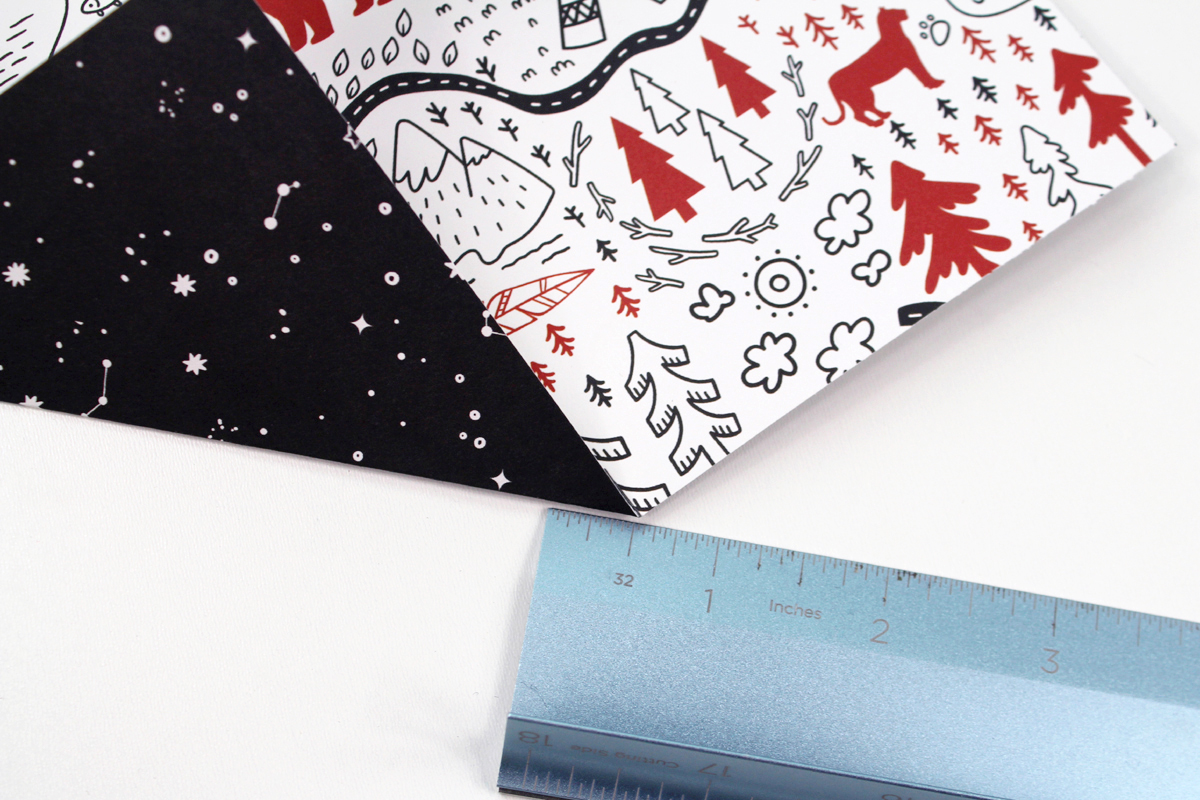 Repeat for the other side and score across from mark to mark.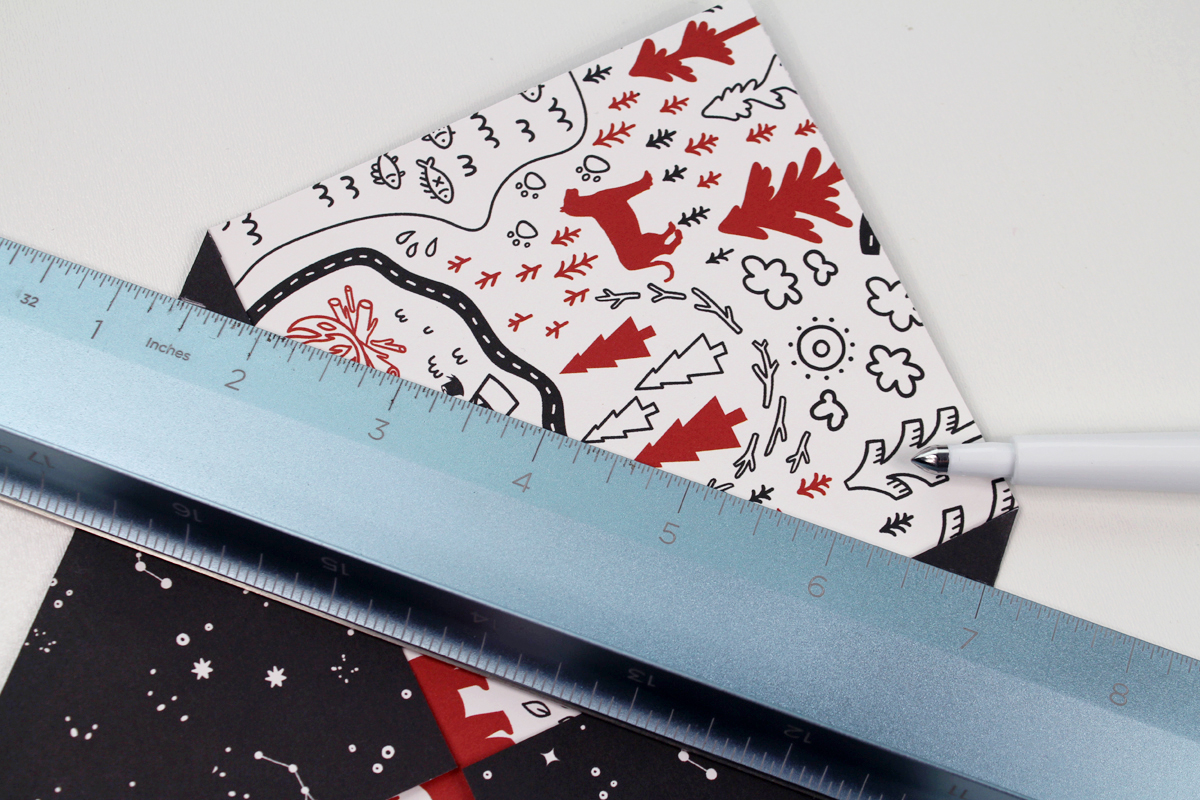 Repeat the process for the opposite side of the envelope. Then, fold the flaps up and down across the score lines.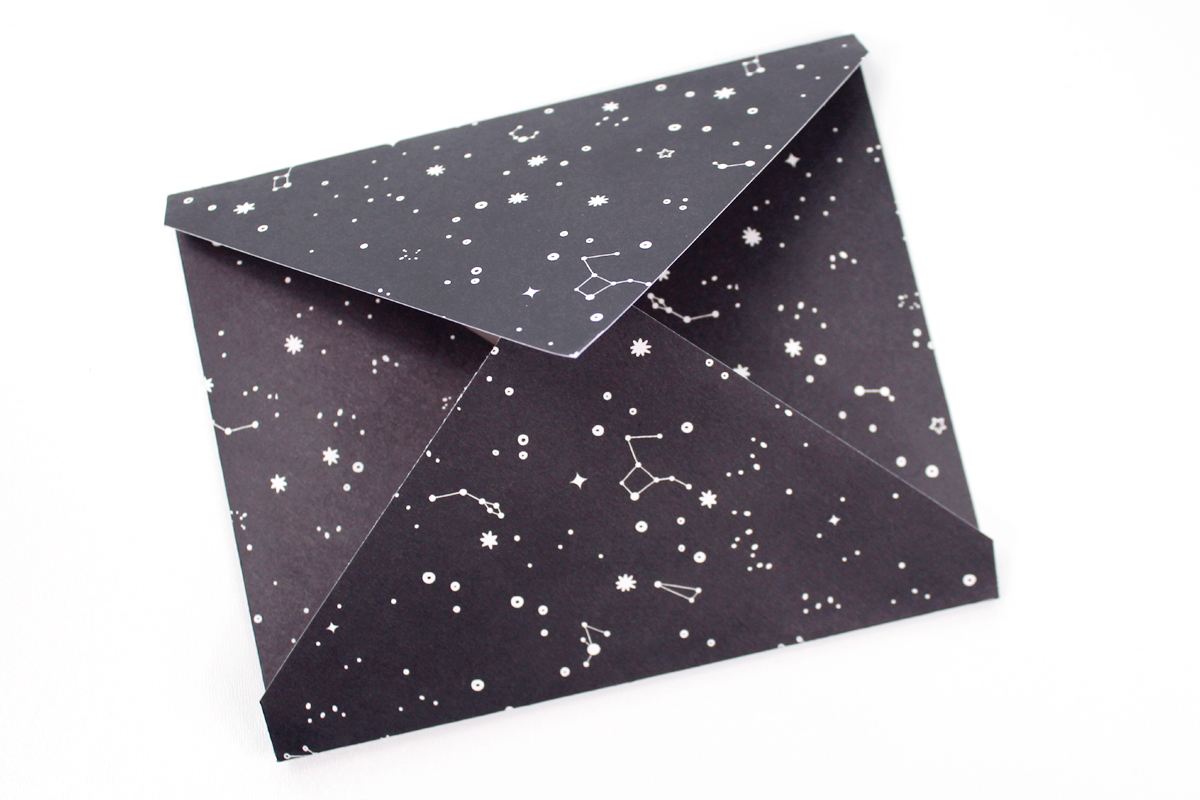 Now, open up the envelope and cut out notches on each of the four sides.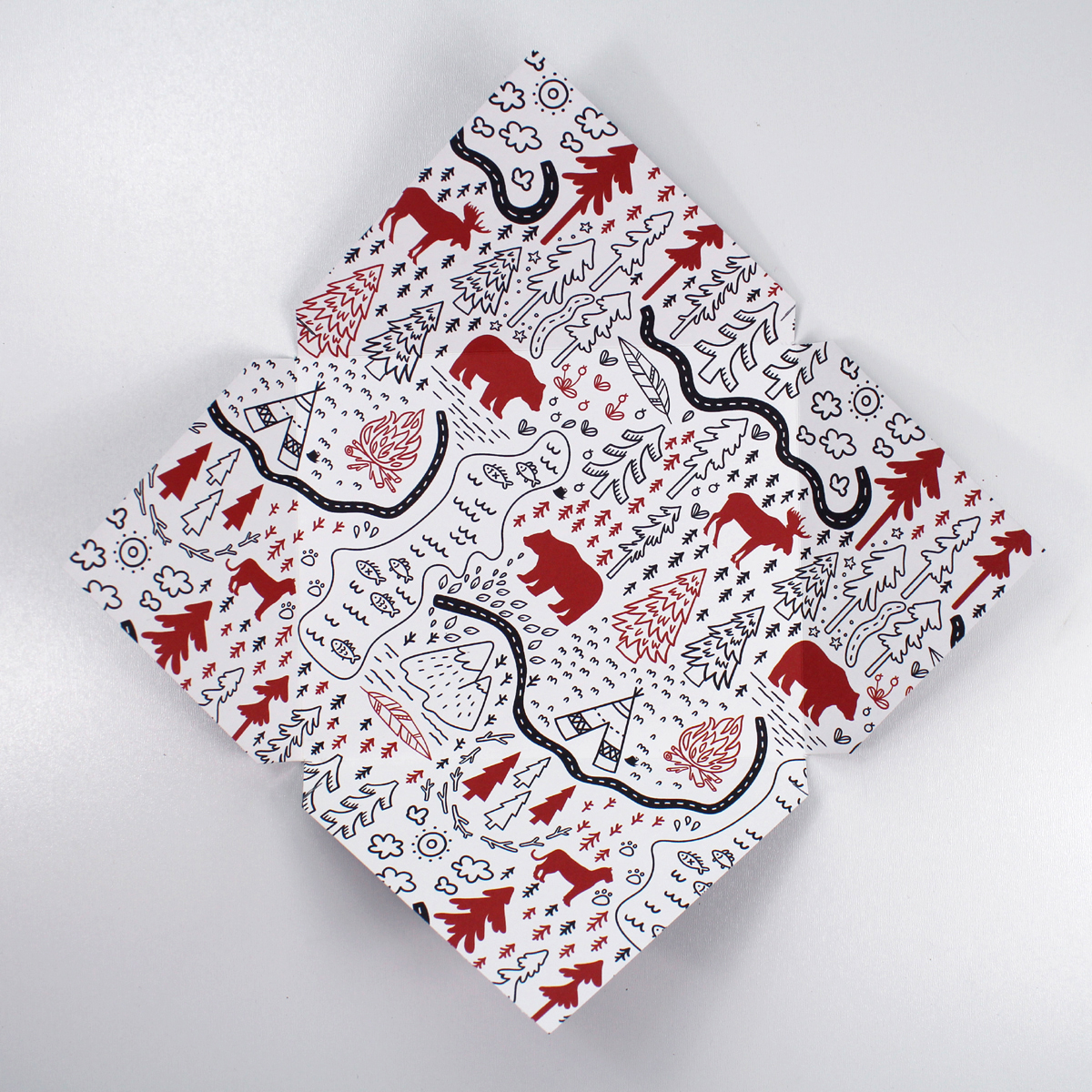 Now, use the Tombow MONO Permanent Adhesive Plus and run some adhesive along the bottom edge of the side flaps.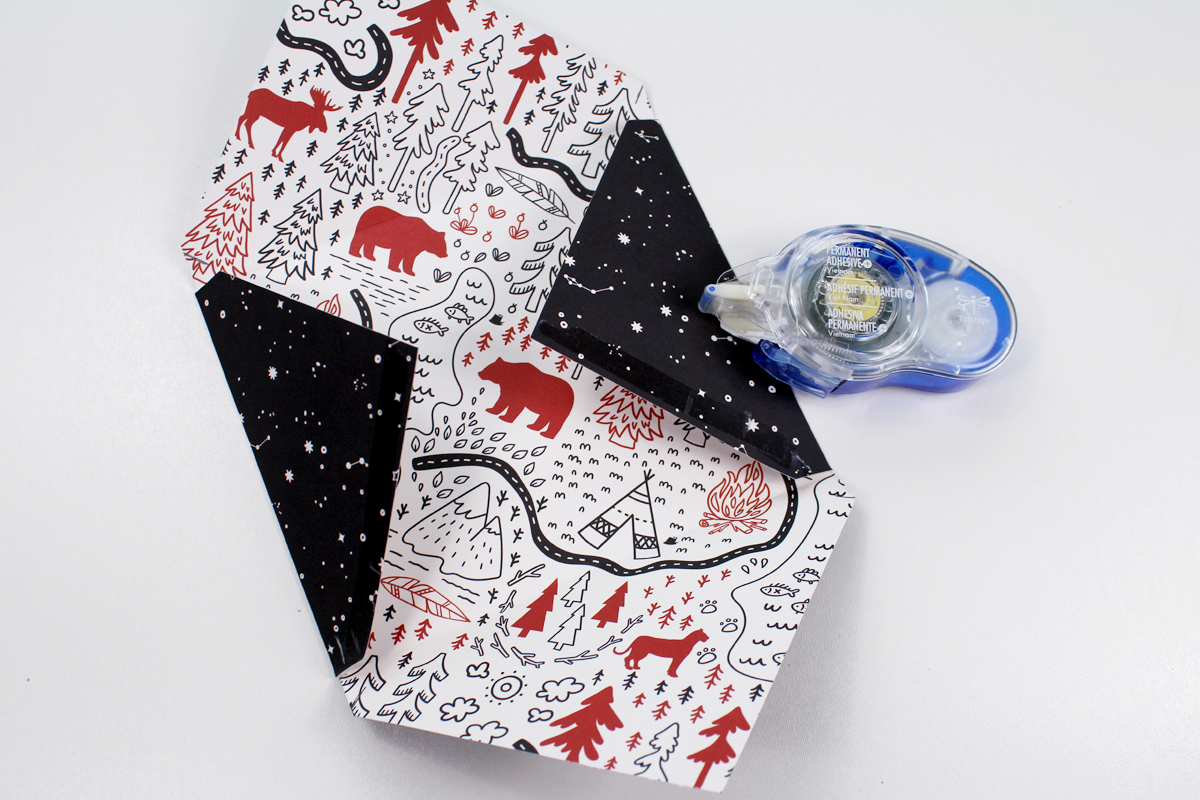 Then, fold up the bottom flap and press onto the adhesive firmly.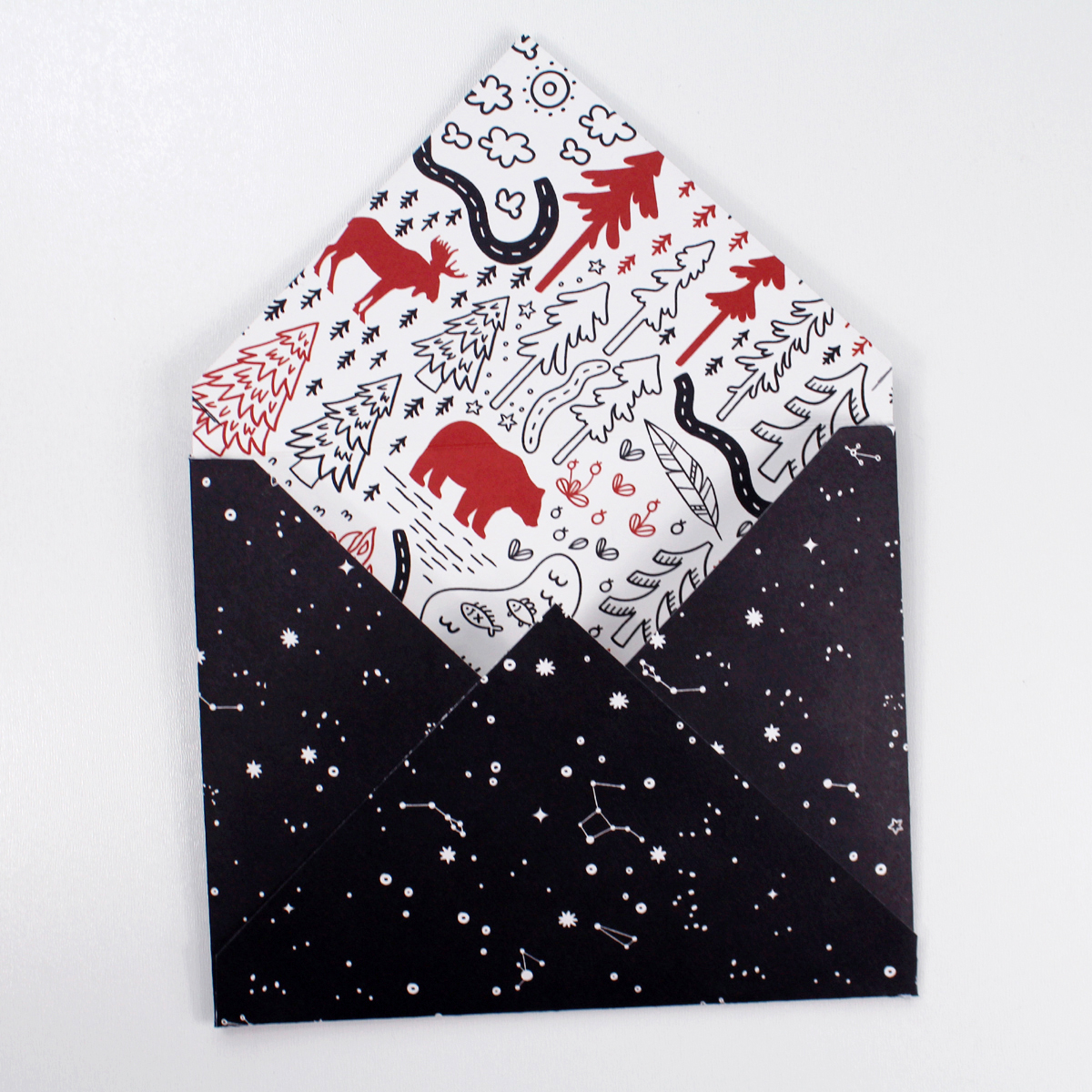 Now, make some cards to match! Cut a piece of the Echo Park Paper to 4.25 X 5.5 inches and use the MONO Adhesive + Permanent to tape the paper to a folded half piece of cardstock.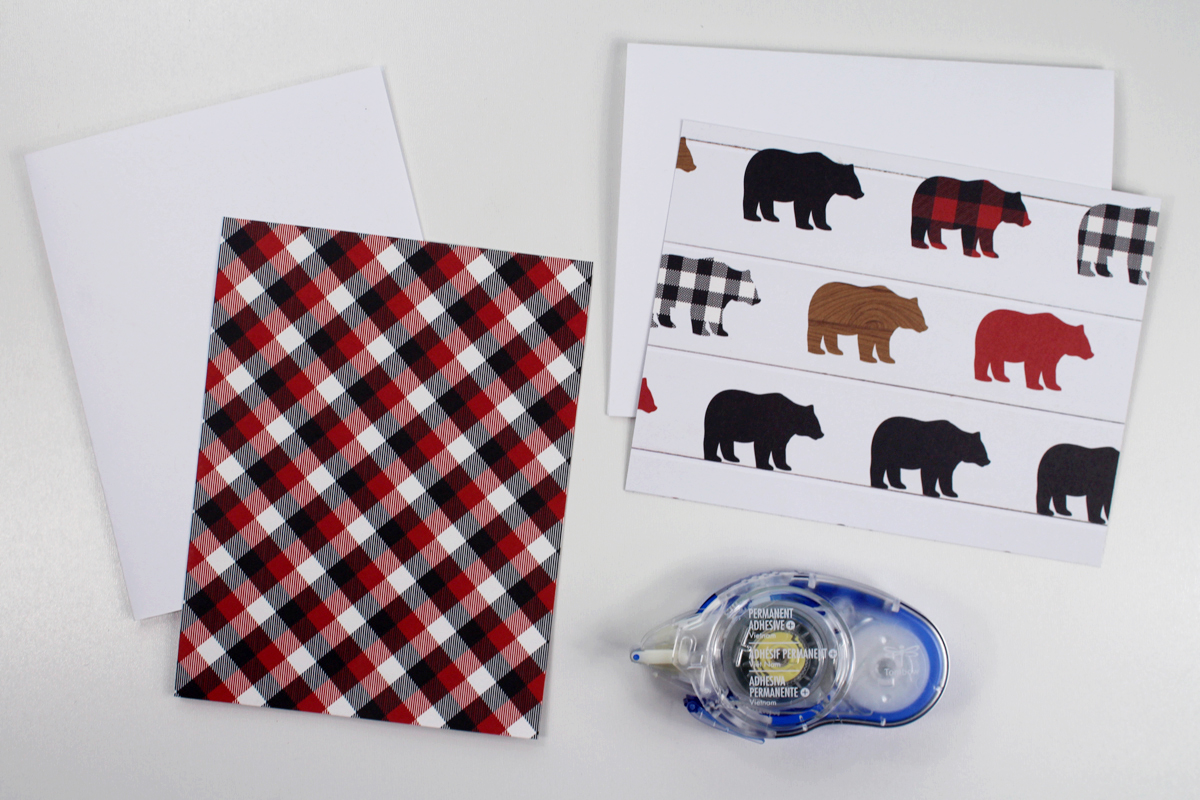 Write on the inside of the card and slip it into the envelope. Seal the envelope with one of the Little Lumberjack Stickers.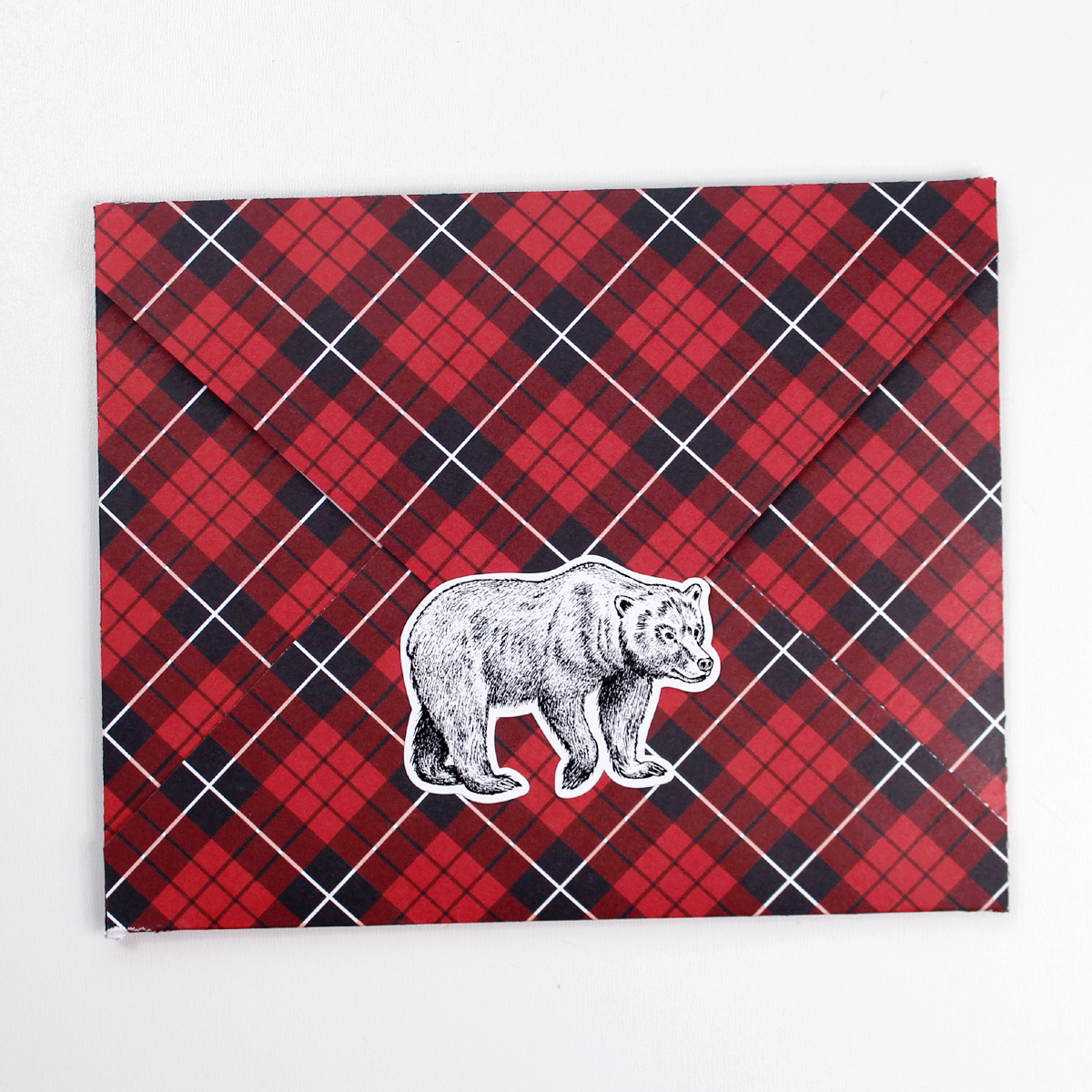 These cute and custom envelopes are perfect for party invites, birthday cards or just because. Use a white mailing sticker on the face of the envelope to add an address. Finish it off with some fun hand lettering for the perfect happy mail!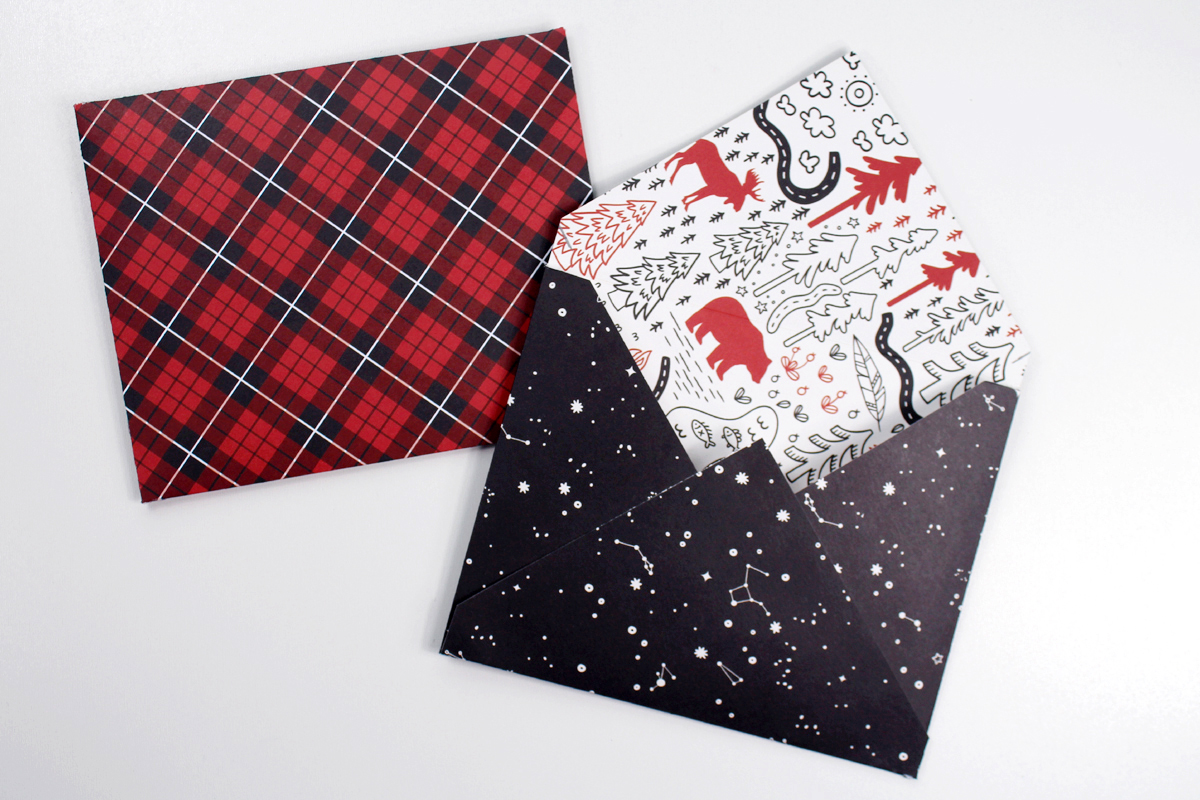 The double sided paper is the perfect surprise when opening the envelope.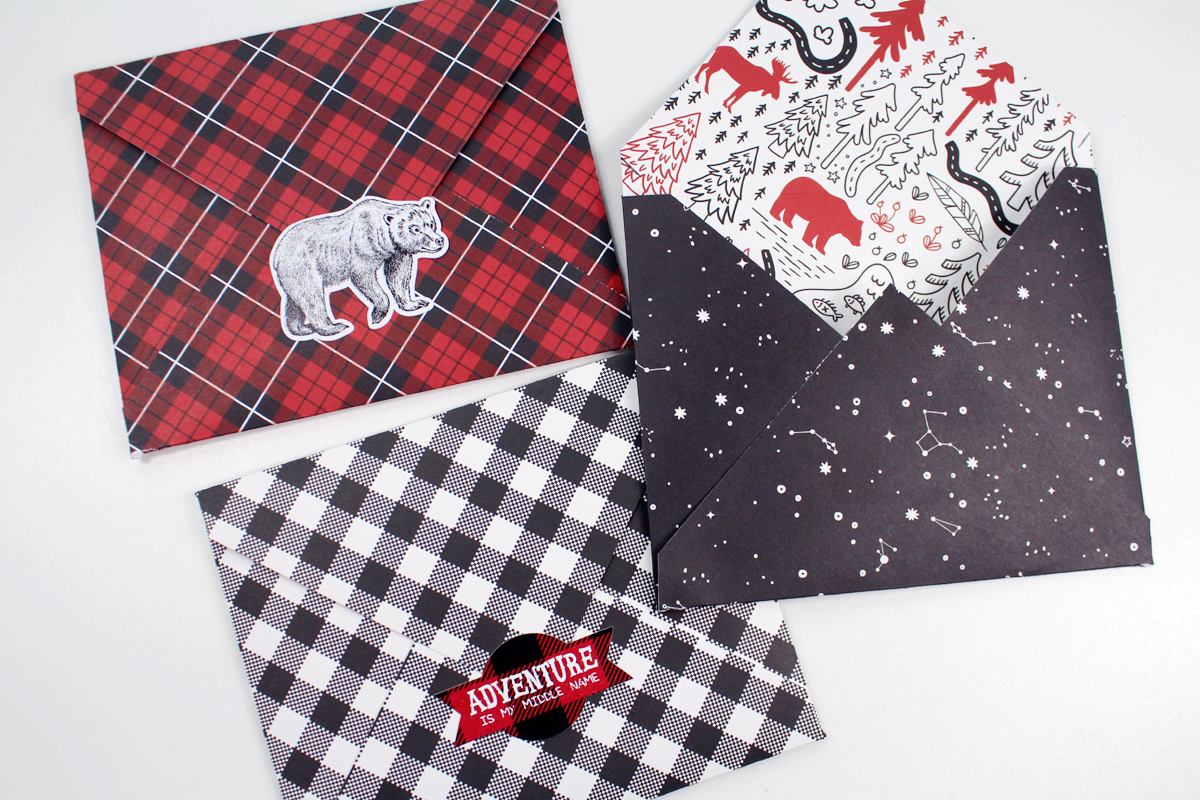 Trust me, your recipient will love these!