Hey everyone, it's Mandy from @a_heartened_calling! Today, I'm showing you how to create a Paris themed art journal page using Echo Park Paper!  Echo Park Paper Company has high quality STUNNING stationary to take your art to the next level!  Echo Park Paper Company sent me their En Vogue Collection Kit which is perfect for a Paris art journal page! Let's gather our supplies and get started!
MATERIALS
Piece of bristol or mixed media paper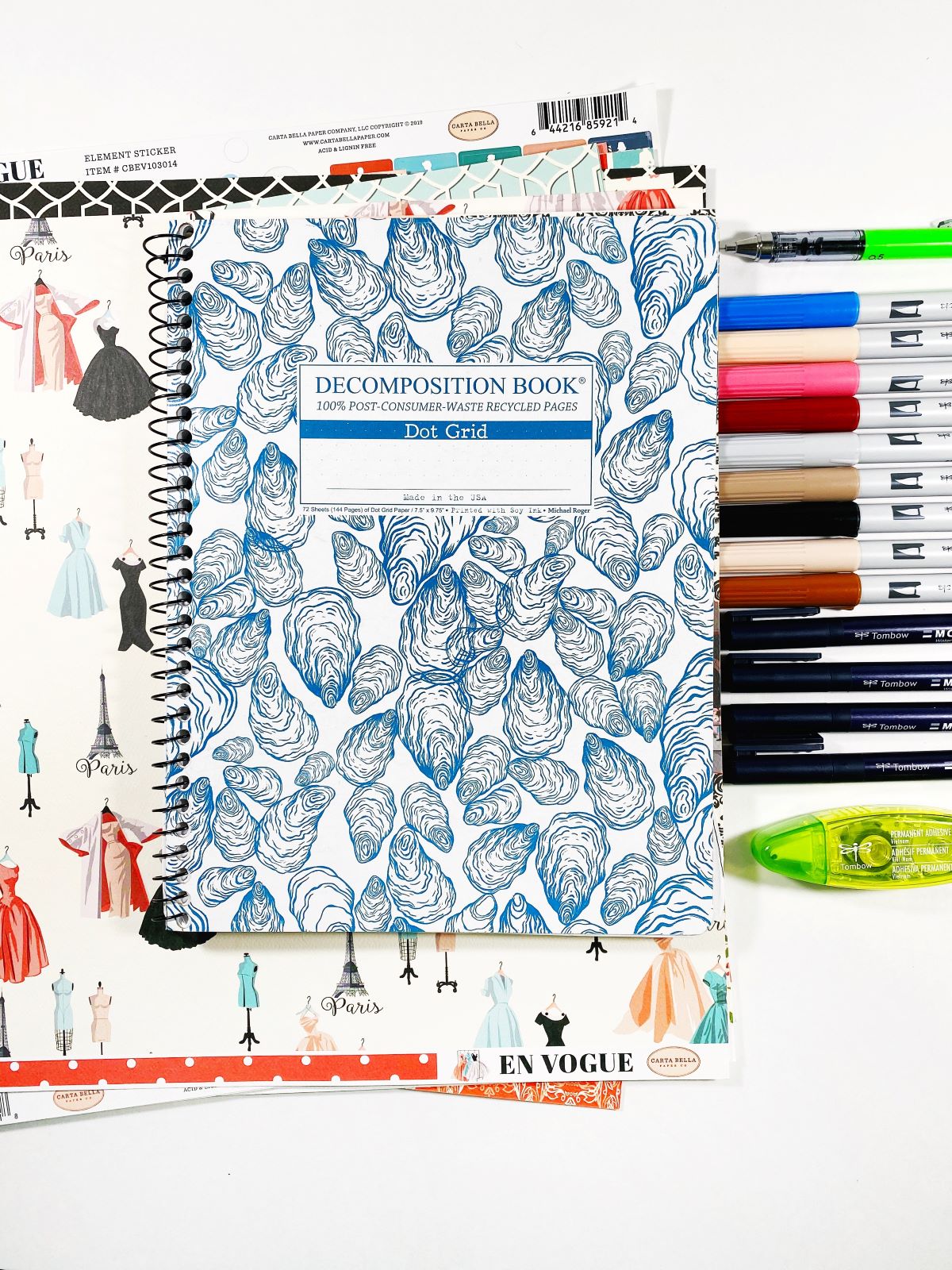 STEP 1 – Sketch a Portrait
Using your MONO Graph Mechanical Pencil, sketch out a portrait on a piece of bristol or mixed media paper. Set aside for now.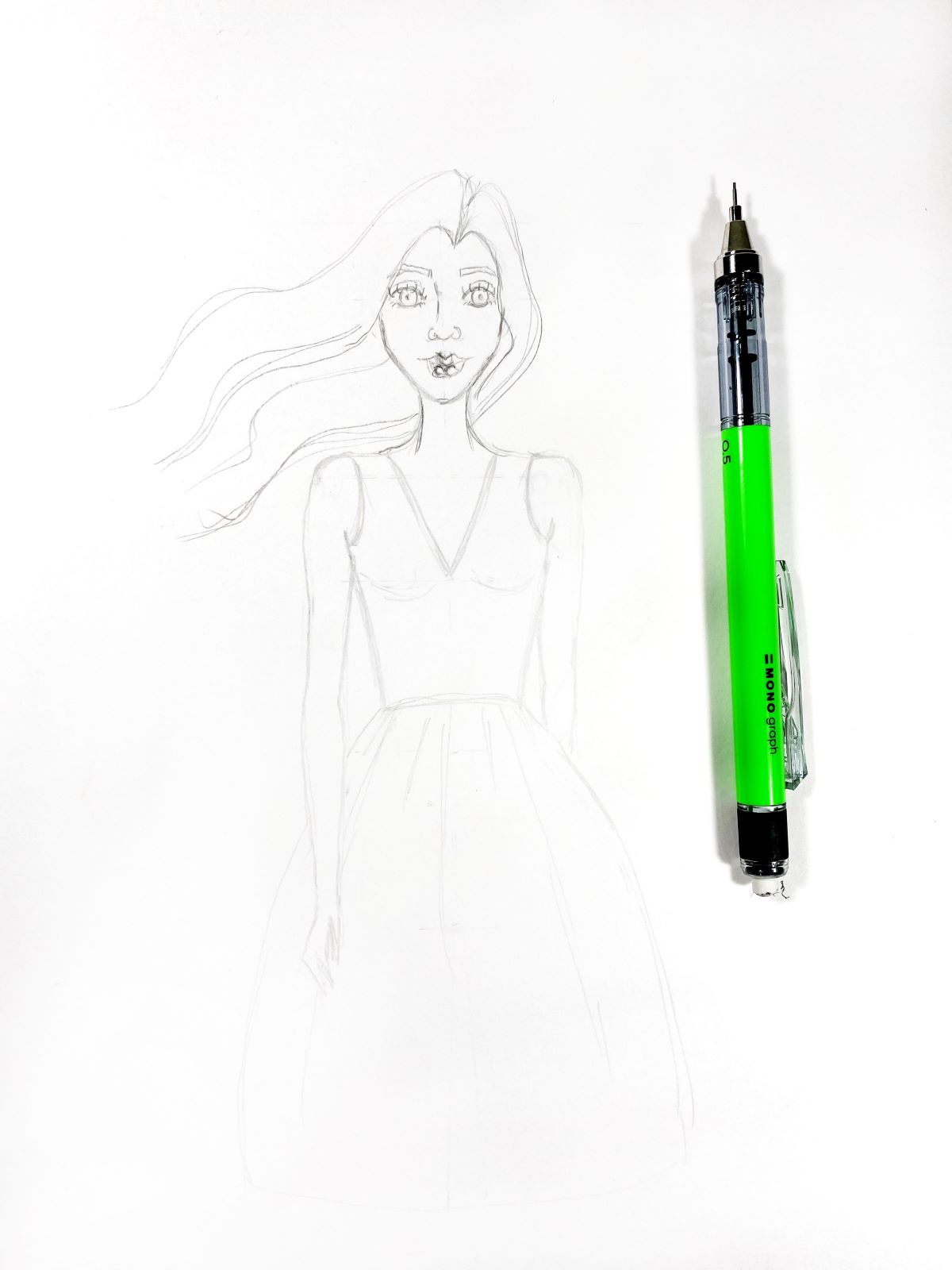 STEP  – Build Your Art Page
In the En Vogue Collection, there are different patterns of papers. I chose the black floral one with the Eiffel Tower on it as my background. Feel free to choose whichever paper you'd like!  Use the Power Mini Glue Tape to adhere the paper to a journal page. Then use scissors to cut off the excess.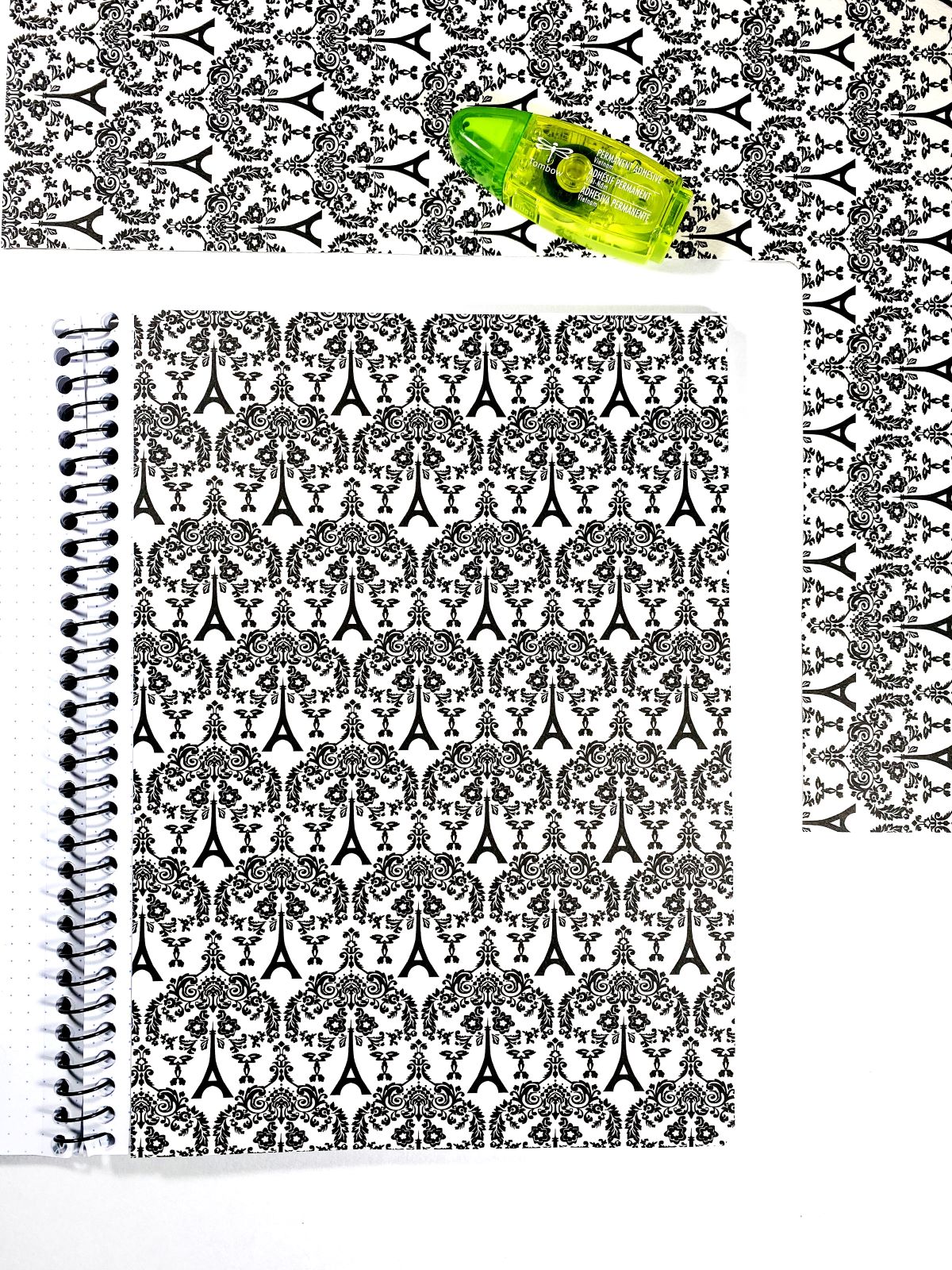 Choose two more papers to add to your page that are contrasting. I chose the coral colored Eiffel Tower Paper to add to the left top corner. Then, I added a section of store fronts to the bottom part of my page. Once you've picked your papers, use the Power Mini Glue Tape to adhere them to your journal page. Then add the Eiffel Tower Sticker from the sticker sheet to the coral paper.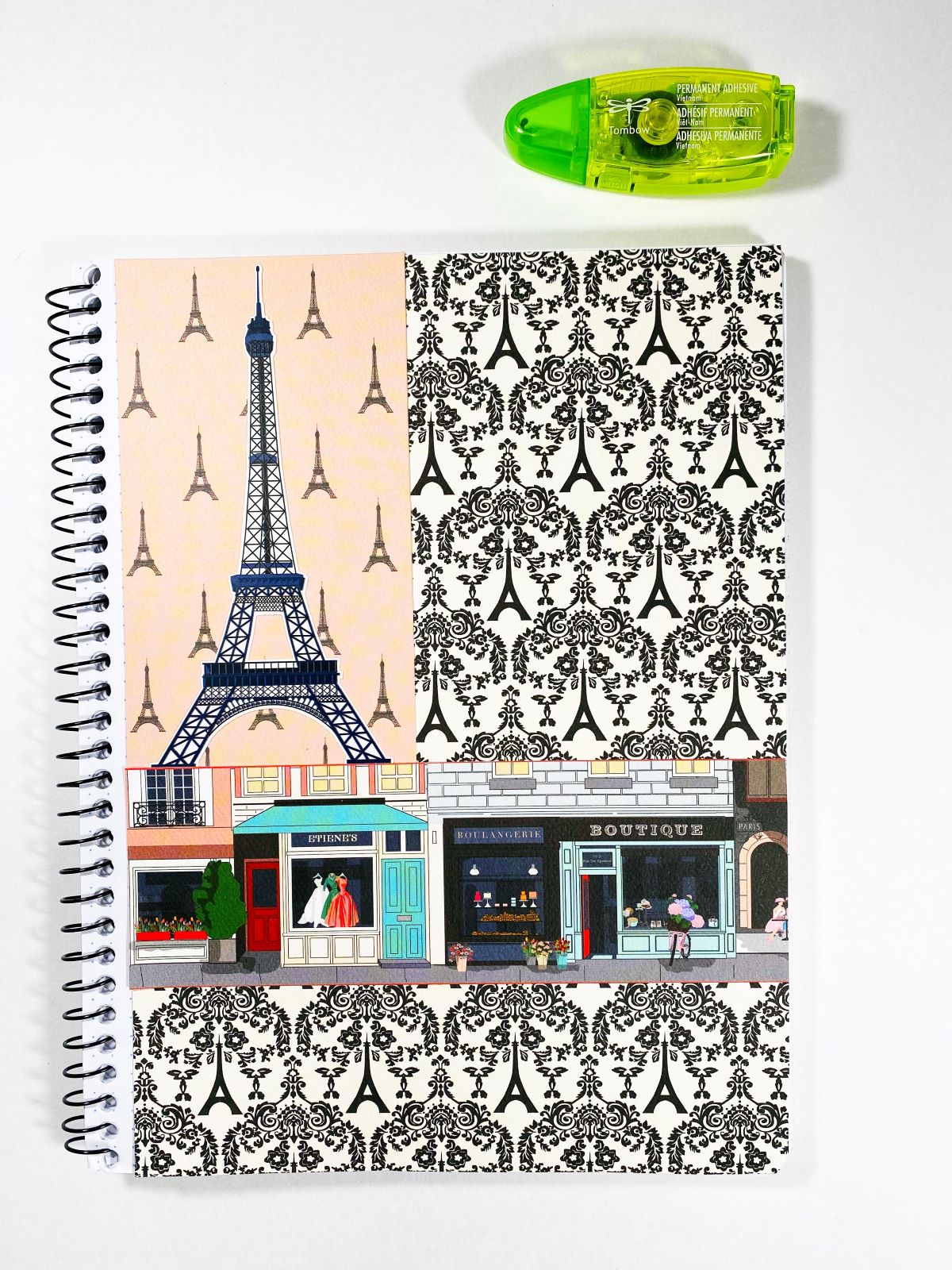 STEP 3 – Color Your Portrait
Using the ABT PRO Alcohol-Based Markers, color in your portrait. Then, cut out the portrait shape with scissors and adhere it to your journal page with the Power Mini Glue Tape. I added a cute little purse to her hand from the sticker sheet.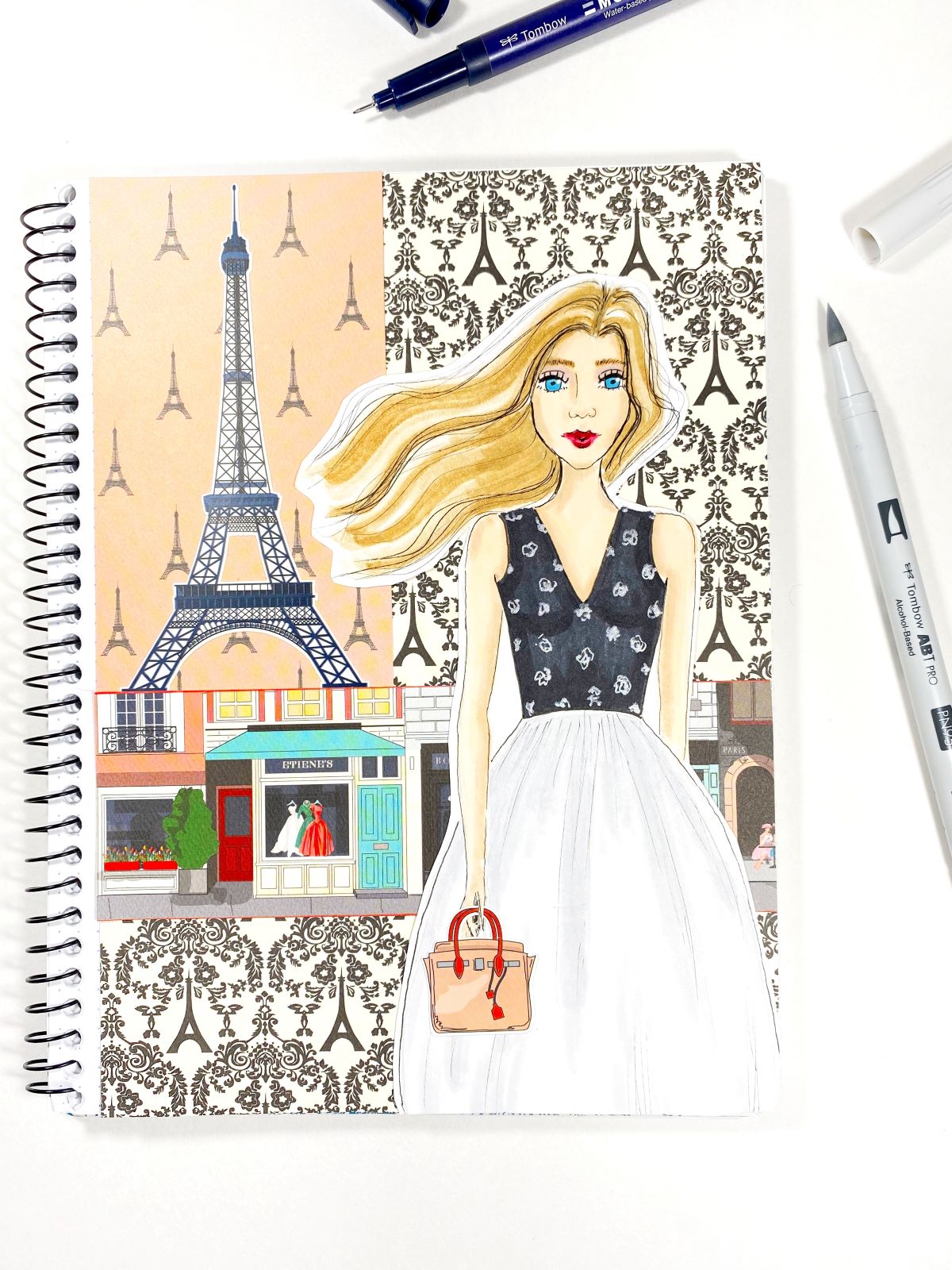 STEP 4 – Add Sticker Details
Using your choice of stickers, add them to your journal page around your portrait.  Your art journal page is done!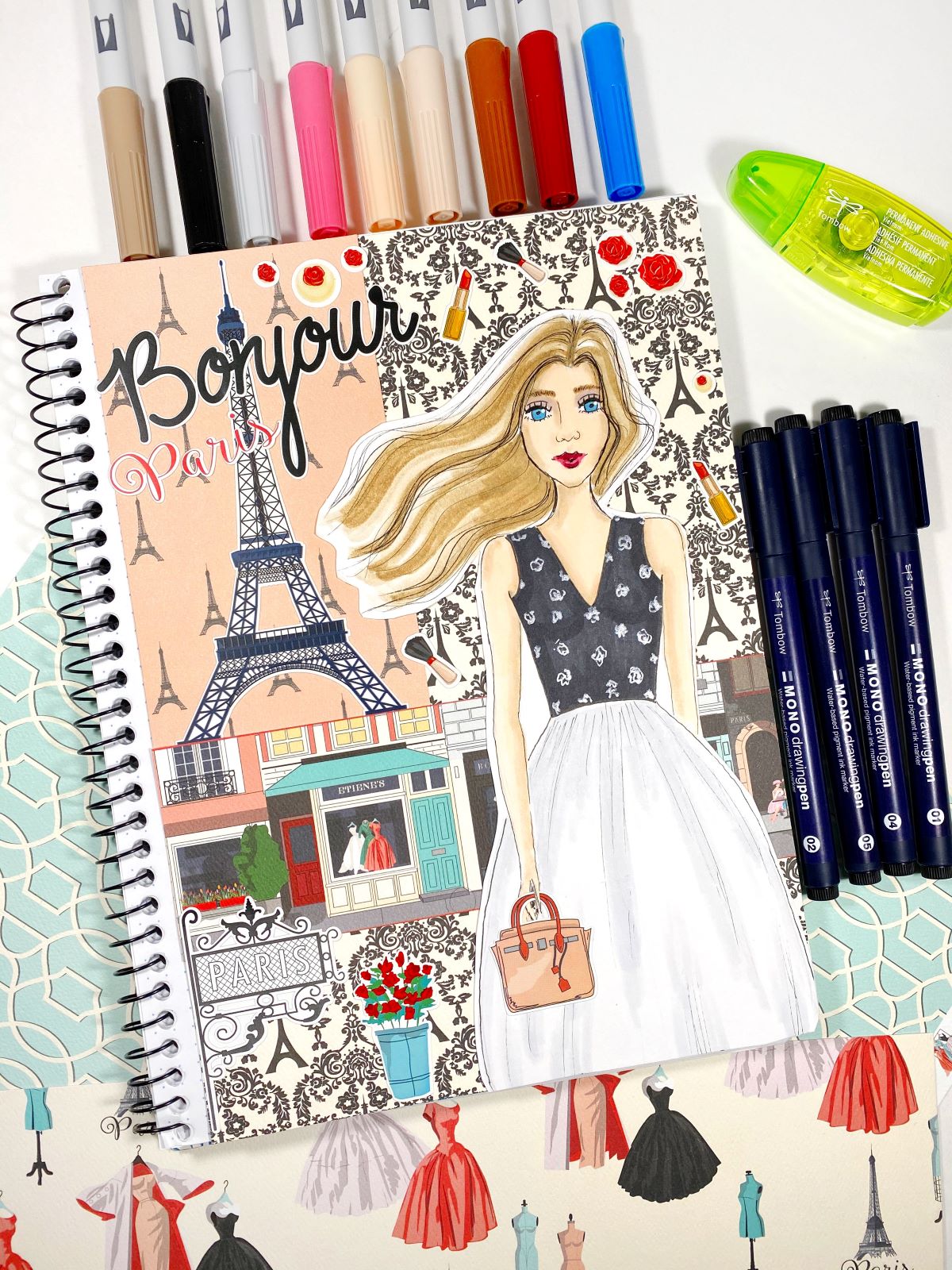 I hope you enjoyed this tutorial! If you create your own, be sure to tag us at @tombowusa, @echoparkpaper, and @a_heartened_calling so we can see your gorgeous work!
For more project inspiration, check out these posts:
See you next time!
Mandy