Hello friends, it's Smitha! February is my favorite month for making small note cards to leave for my kids and husband in their lunch boxes. Today, I'll share a quick few card ideas with you all!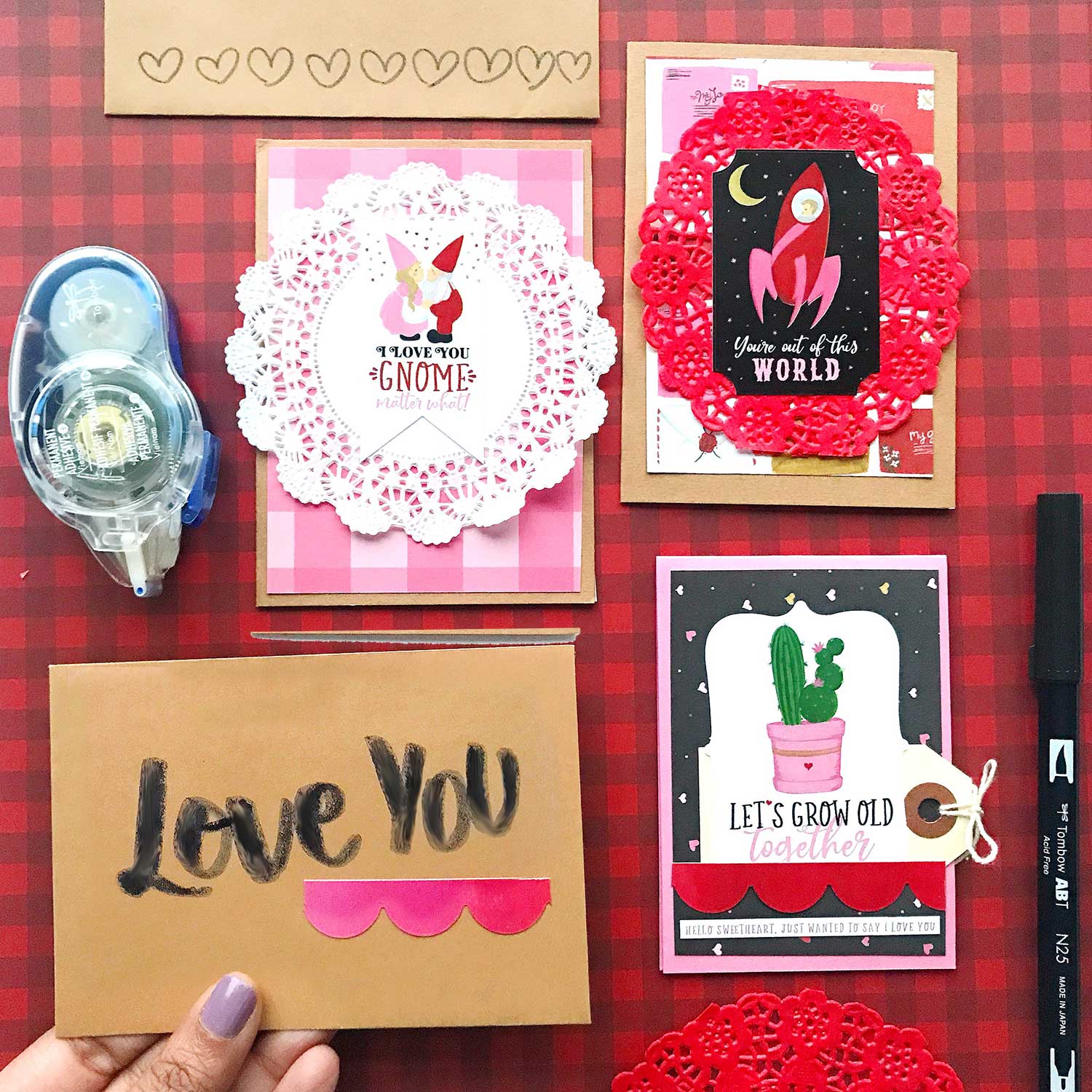 Material list: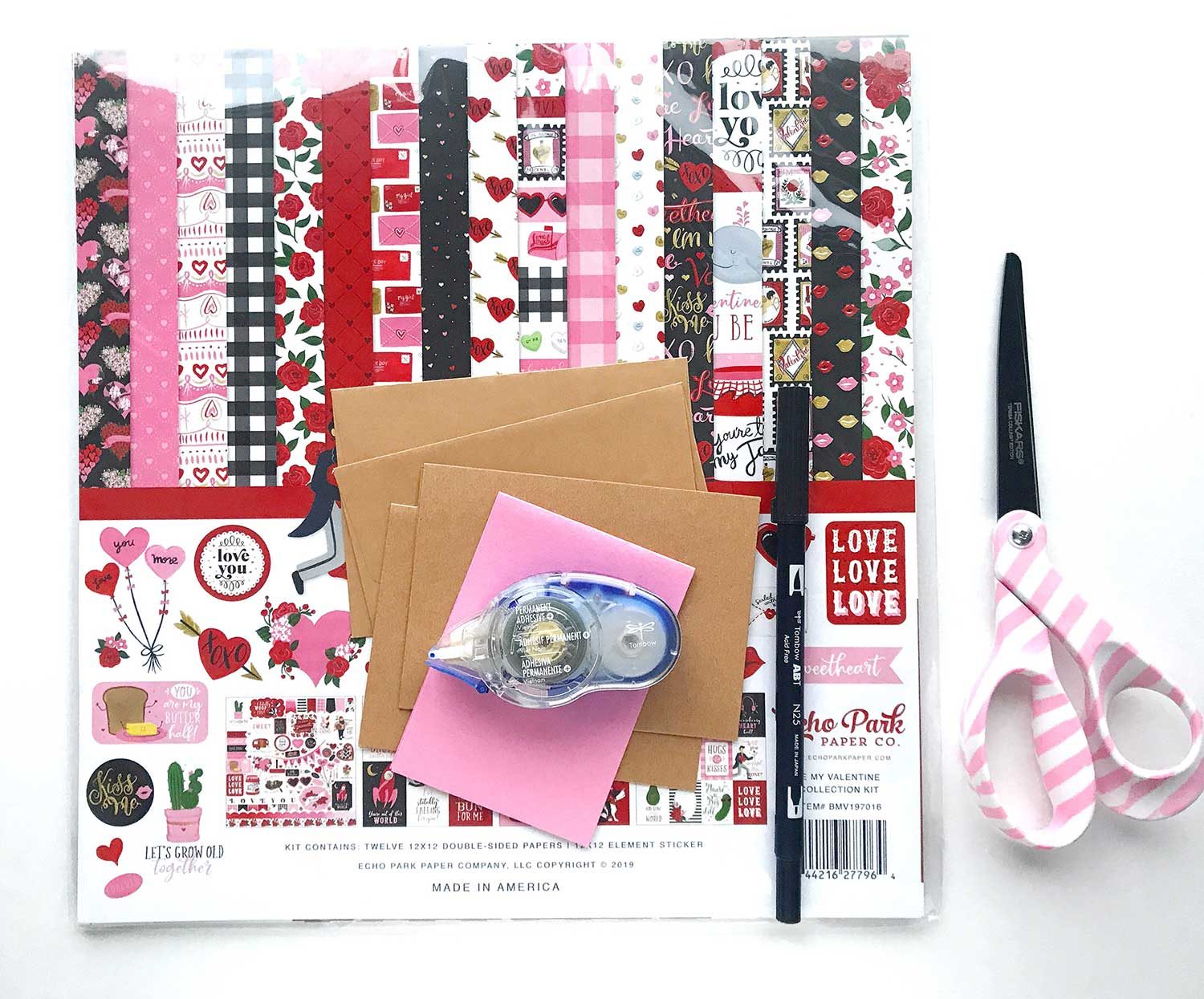 MONO Adhesive + Permanent

Premade cardstock cards and envelopes (4 bar size)
Scissors
Step 1:
Trim different patterned papers to be slightly smaller than the front of the card. I love the pretty patterns that the Echo Park Paper Collection Kits come with. I had fun choosing designs to match my family members personalities.
Adhere patterned paper to the front of the card using the MONO Adhesive + Permanent.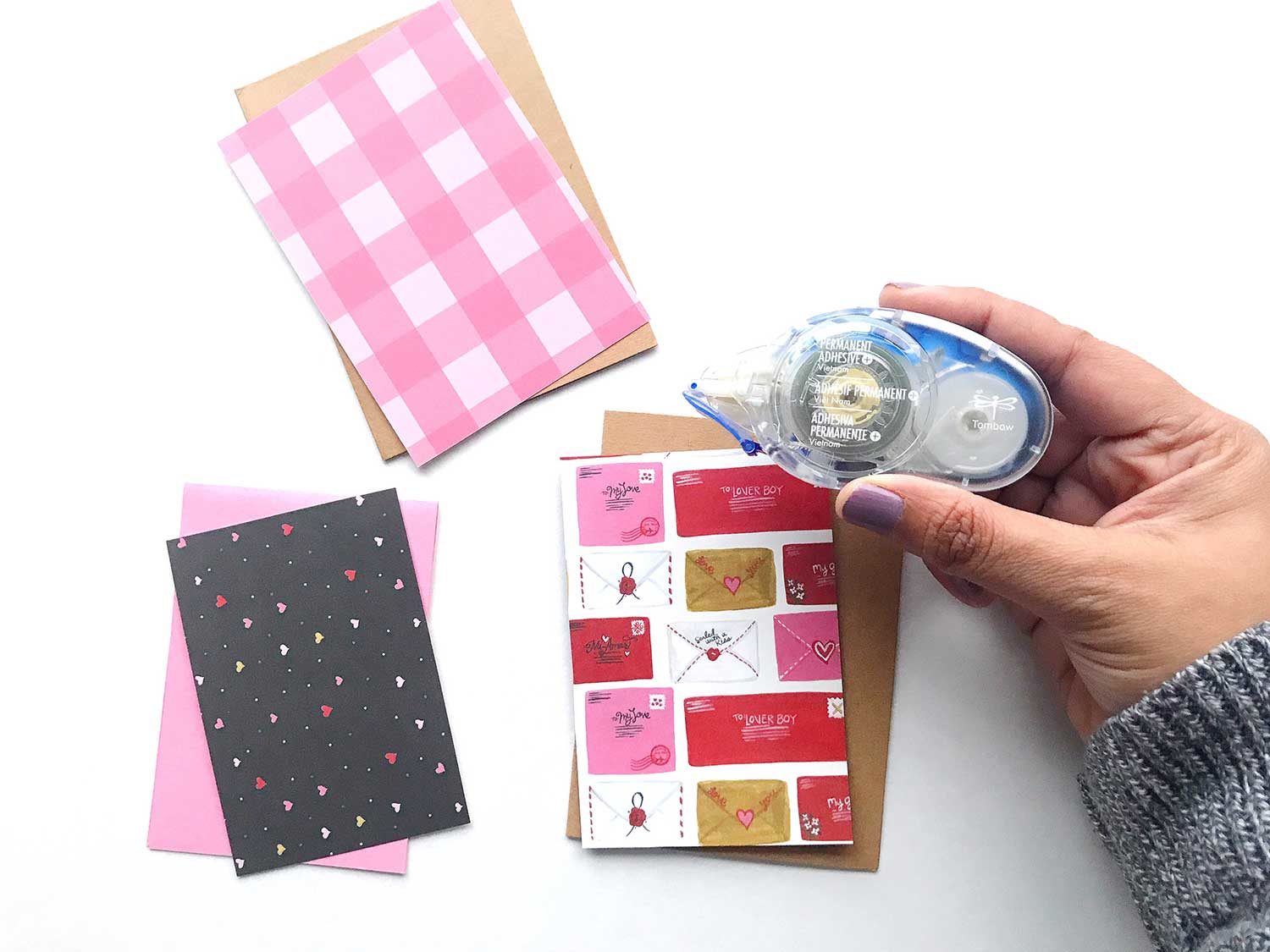 Step 2:
I love using the MONO Adhesive + Permanent! This adhesive can be applied from corner to corner easily with an instant start exactly where you aim. It will hold down the paper corners nicely.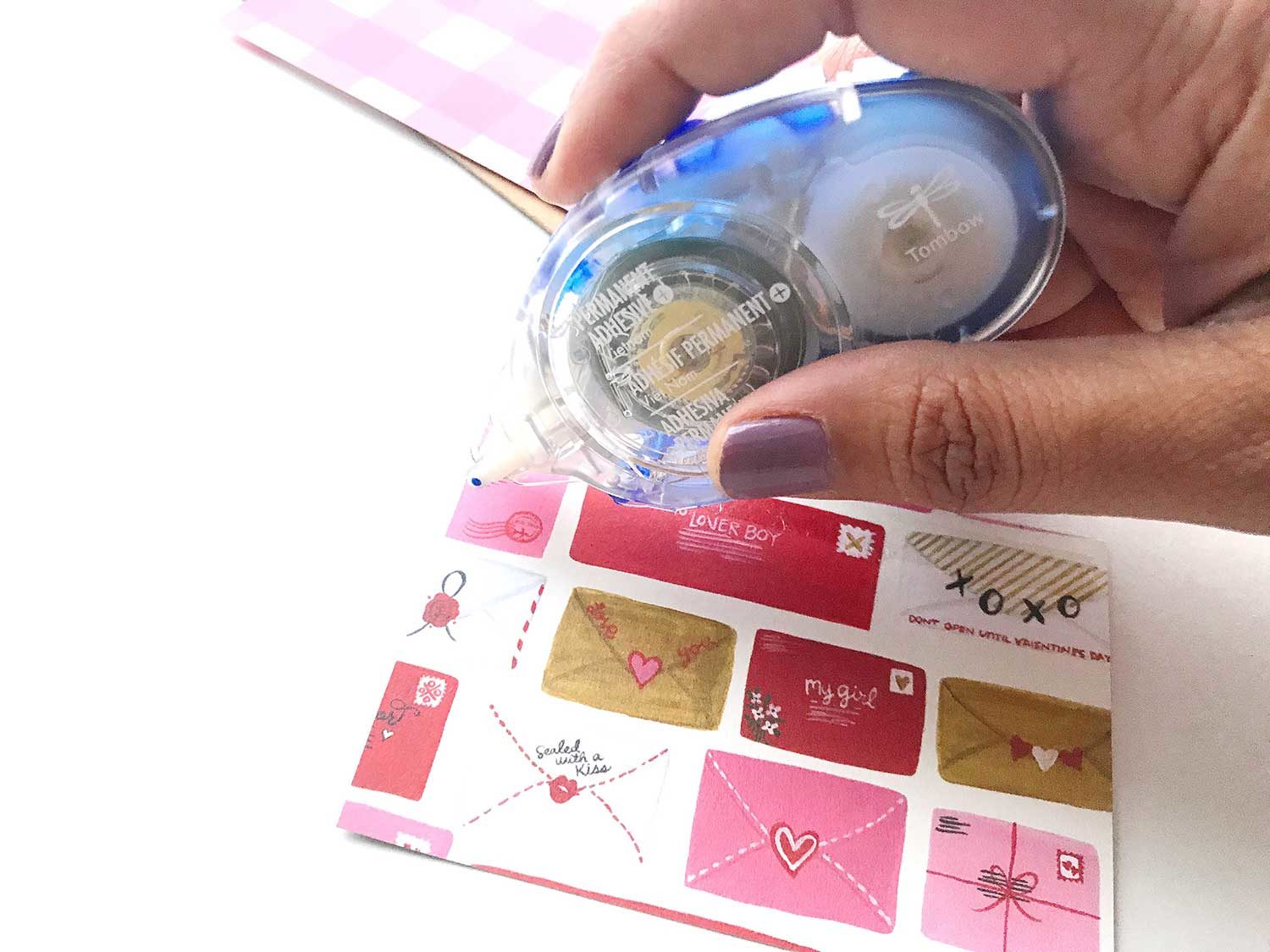 Step 3:
I then went into my paper craft stash to pull out a few more paper embellishments. I chose some colorful paper doilies and a shipping tag.

Step 3:
Trim the doily and shipping tag to fit the card size. Adhere into place with the MONO Adhesive+ Permanent. By layering different papers, textures and stickers, you add more dimension and colors to the card that make it eye catching! 
I hand lettered on the envelope using a black Dual Brush Pen as a finishing touch!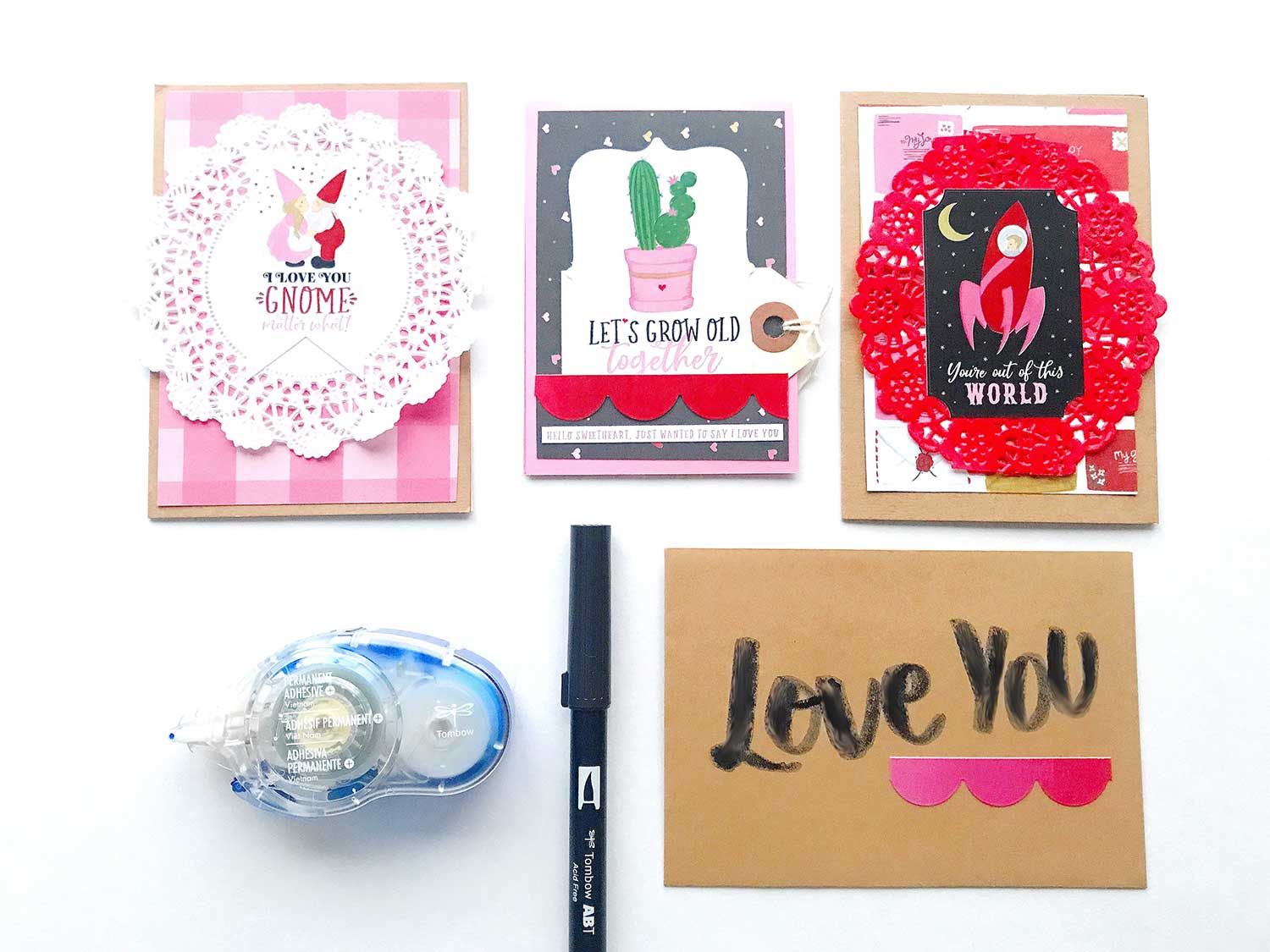 I hope you enjoyed this tutorial! Happy crafting!
Smitha
Find me on instagram: @theshinynest
Find more tutorials of mine on my blog www.smilingcolors.com