Hello friends, it's Smitha! Today, I am creating something summery and floral! I'm painting some easy watercolor florals to decorate the house with. This is an easy art project that you can customize using the colors you want.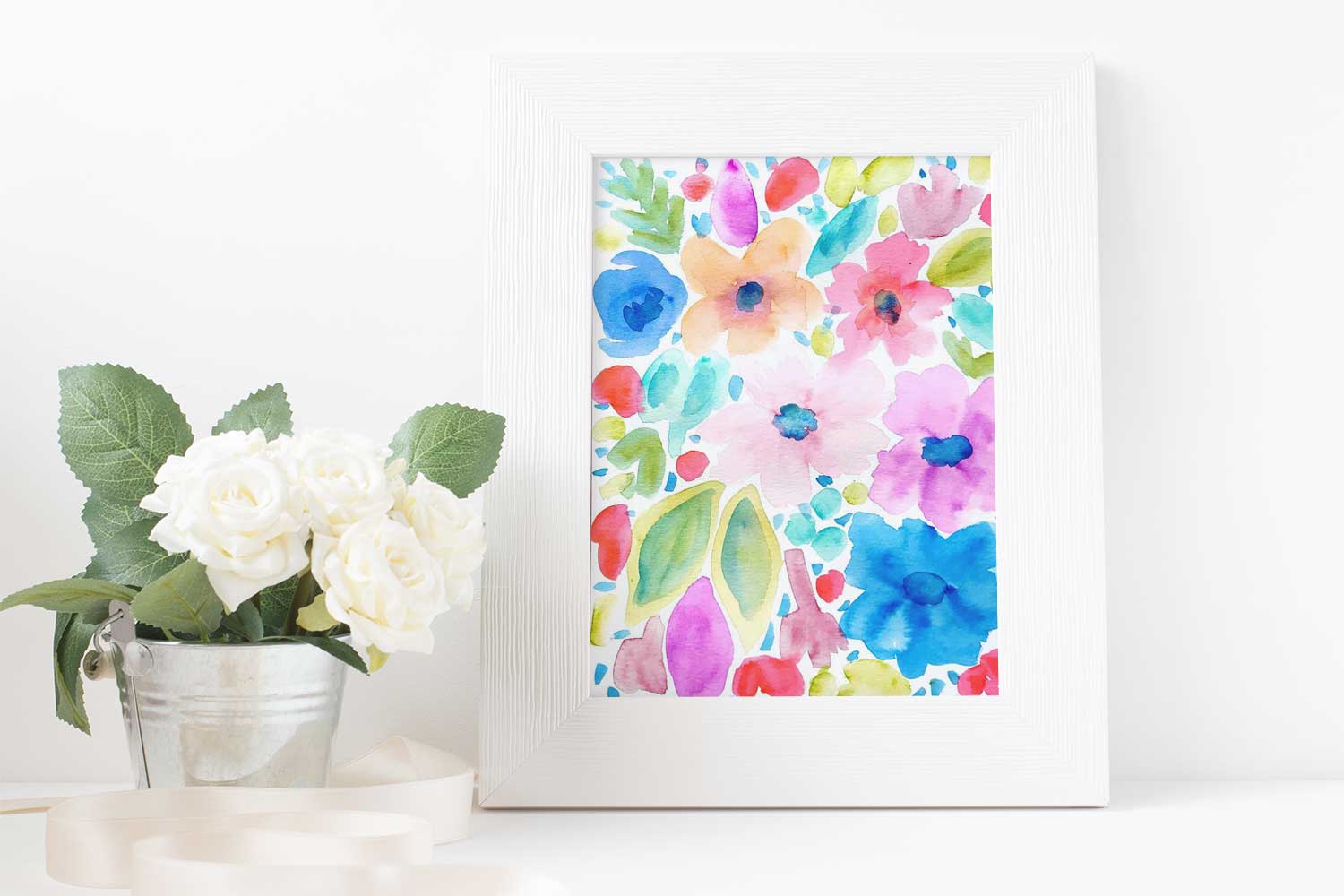 Material List: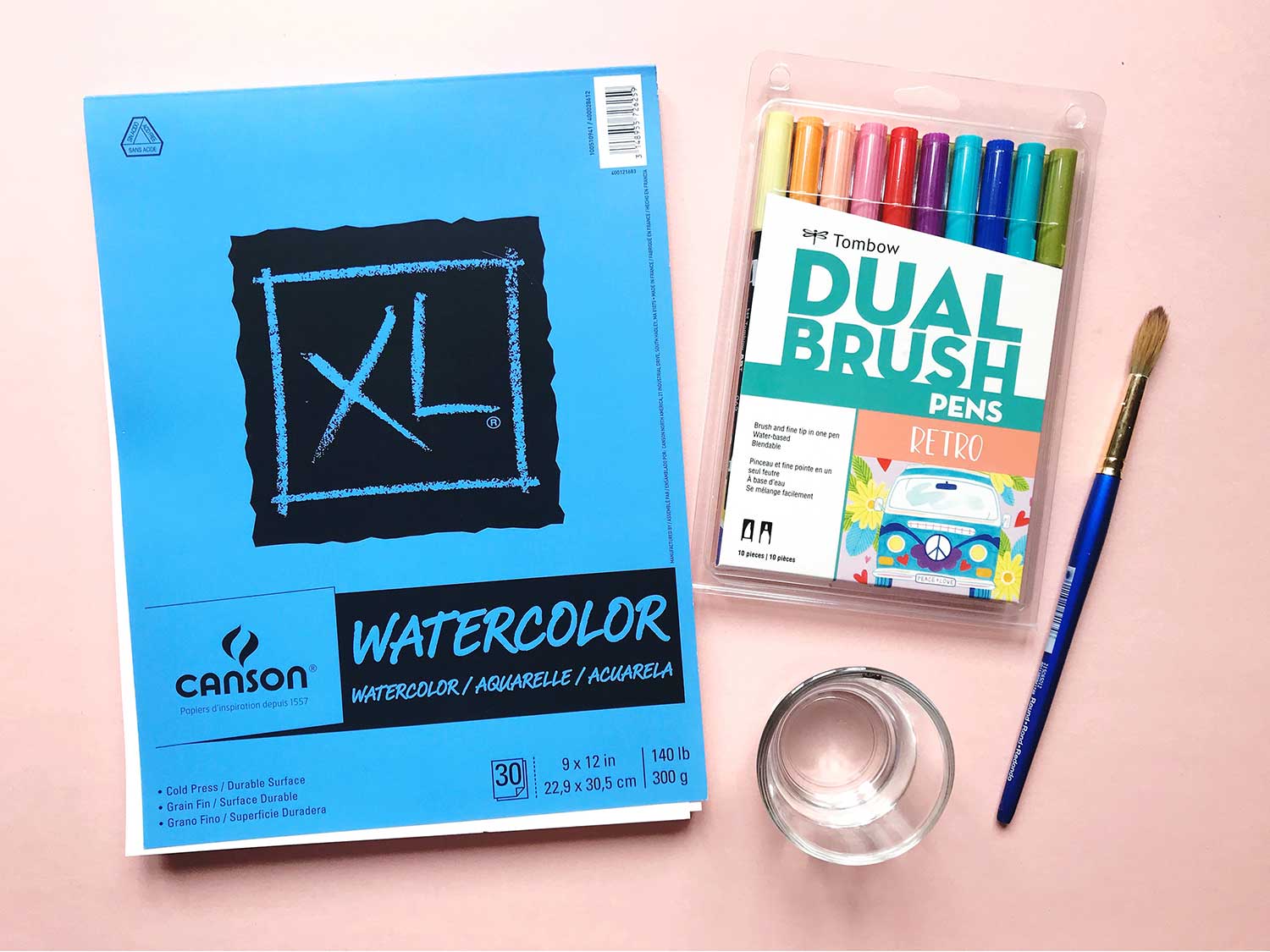 Paint Brush- Round No. 12
Watercolor paper or mixed media paper
Step 1:
The watercolor florals I tend to paint are simple, easy and very colorful!
Start by adding the Dual Brush Pen color directly onto the paper. I keep an imaginary circle in the center and add petal-like shapes around it.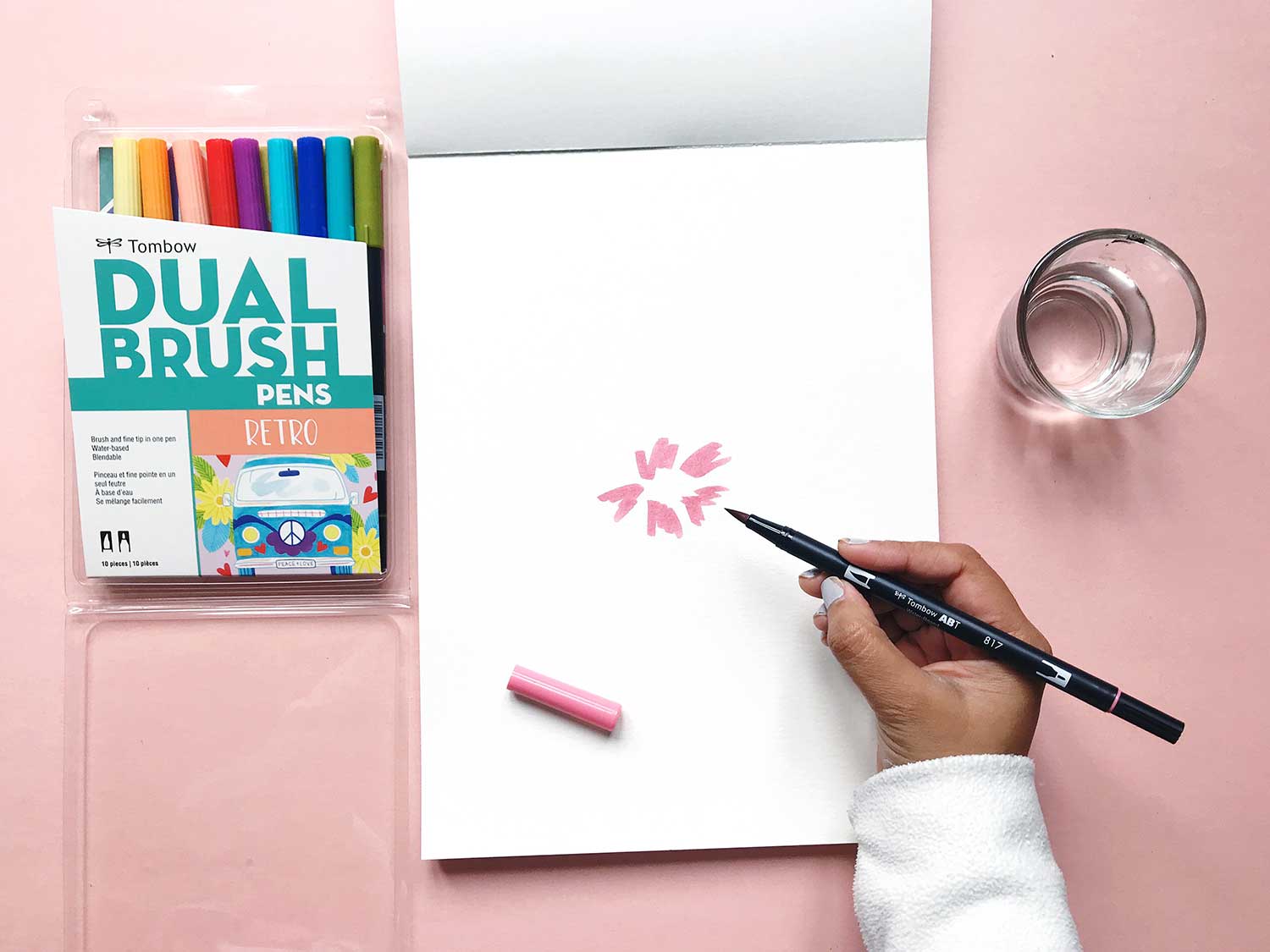 Step 2:
With a paintbrush, paint water over the color. Drag the color out to form large airy petals of a flower.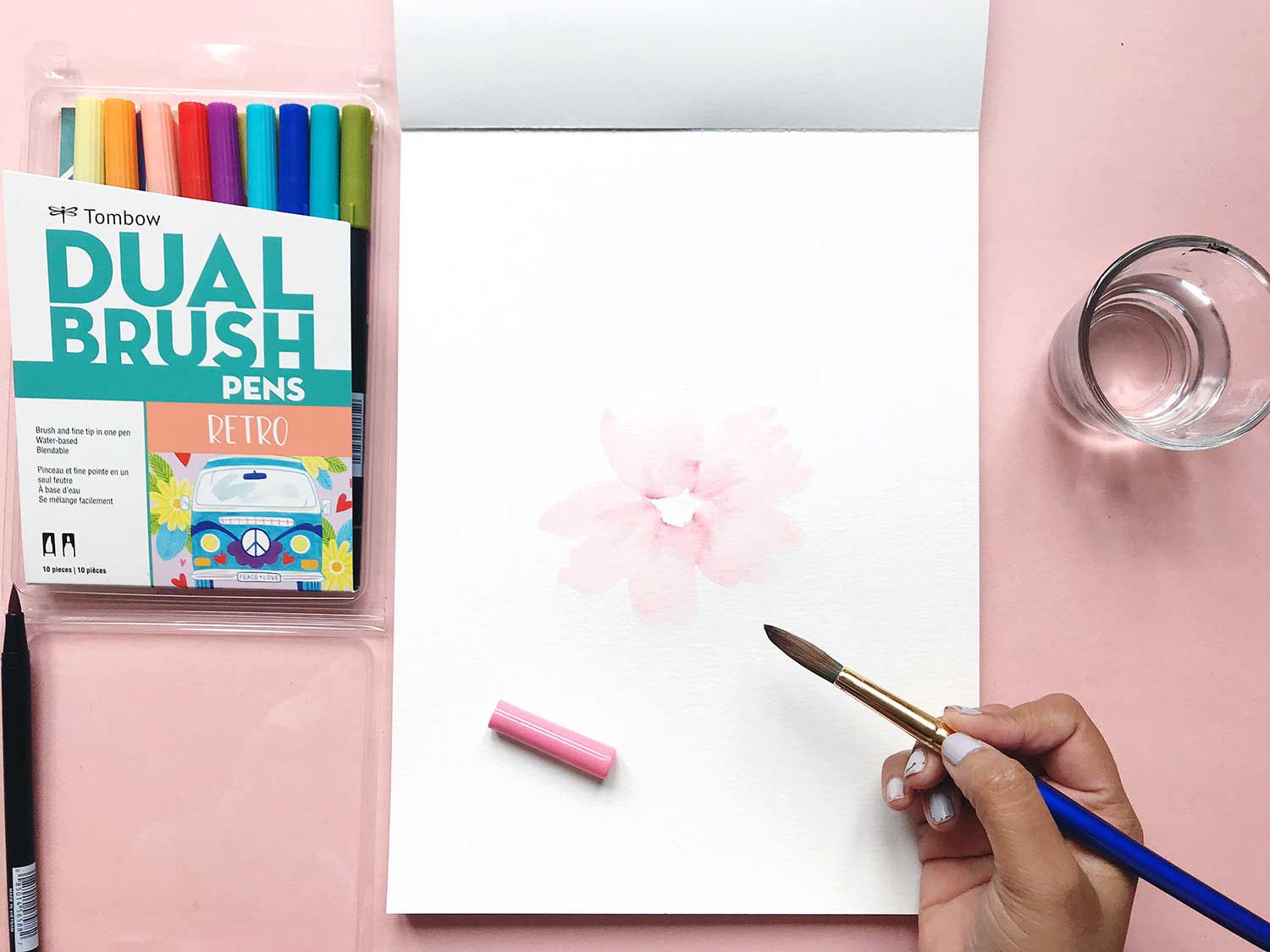 Step 3:
Repeat this process with a different colored Dual Brush Pen from the pack. The beauty of using a preselected set of colors is that all the colors will complement each other.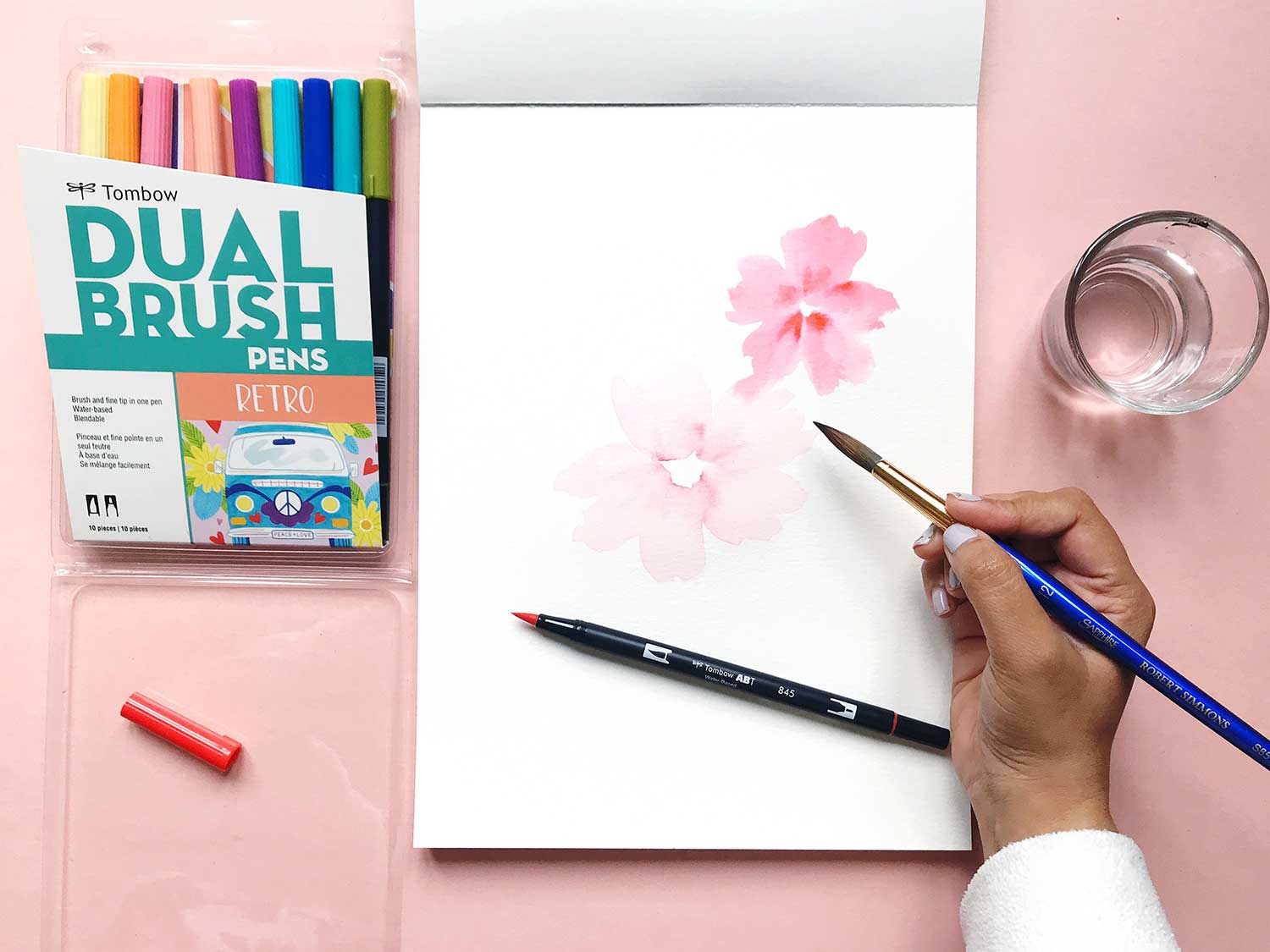 Step 4:
Next, it's time to add some leaves. No floral composition of mine feels complete without leaves! You can vary the tone of the leaves by adding more or less water. I just used one green Dual Brush Pen color here.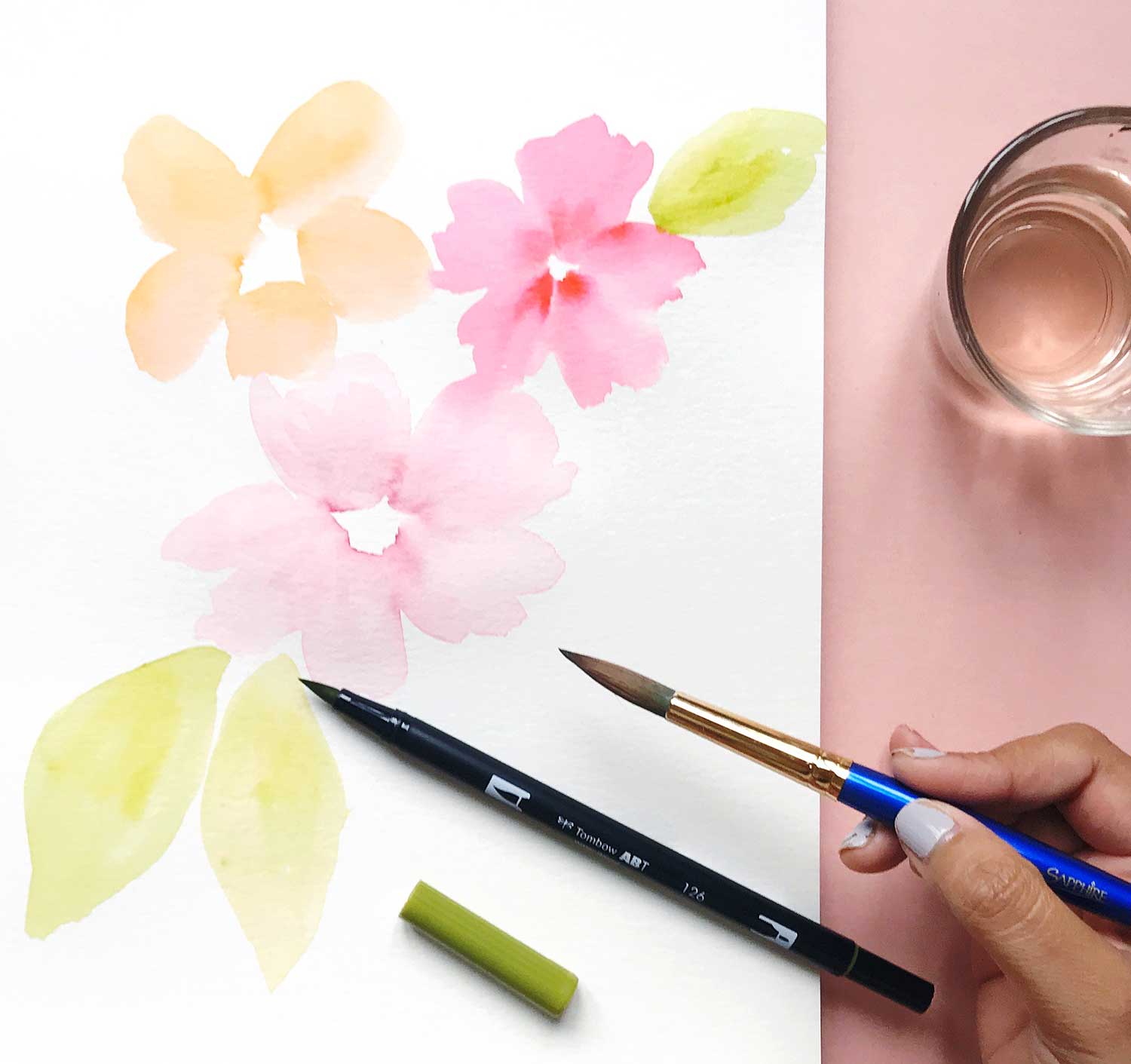 Finish off the watercolor spread by adding more and more florals! Create different size flowers and use different colors for the leaves. Have fun while painting this!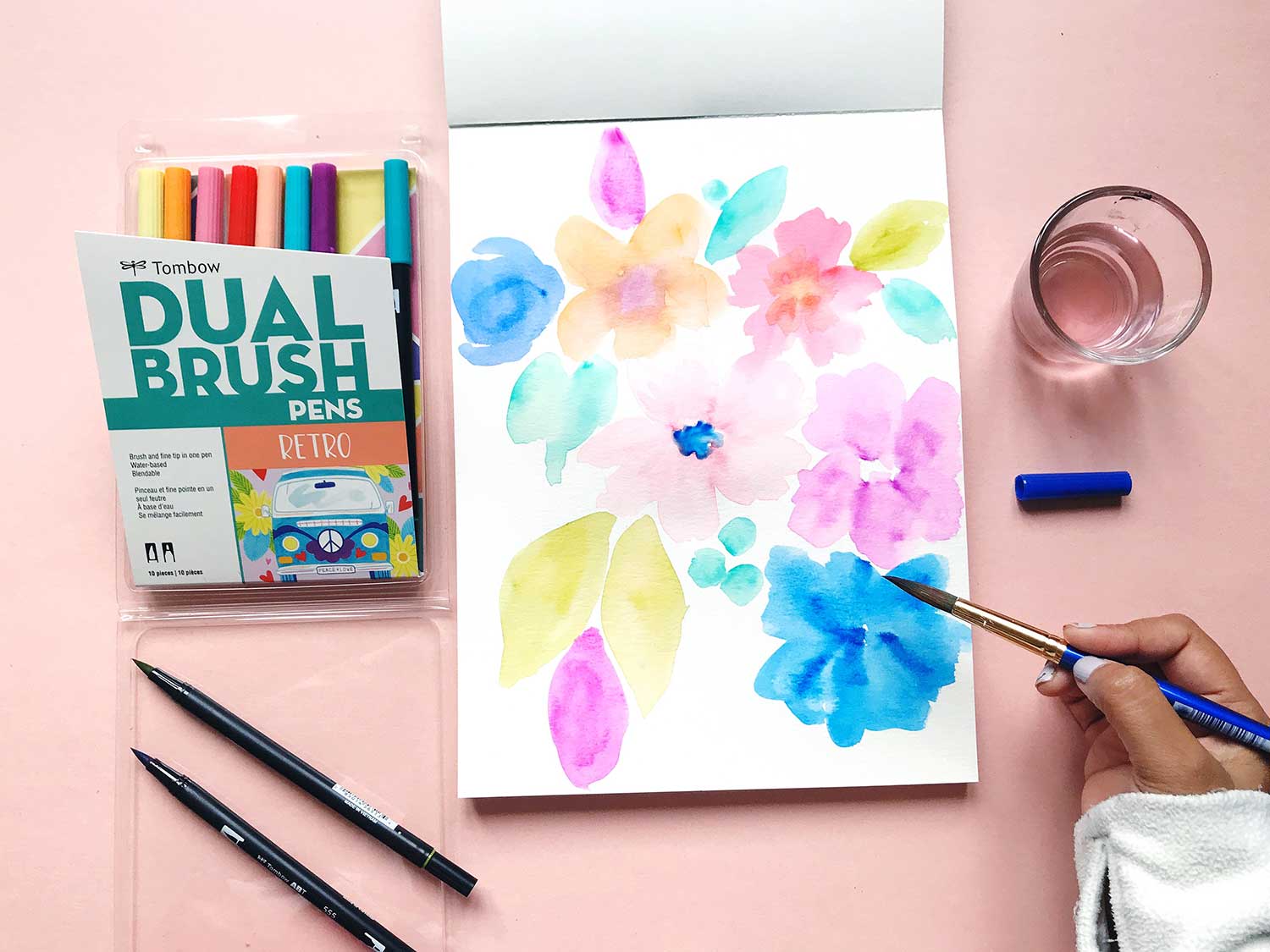 Let your art dry completely before popping it into a frame!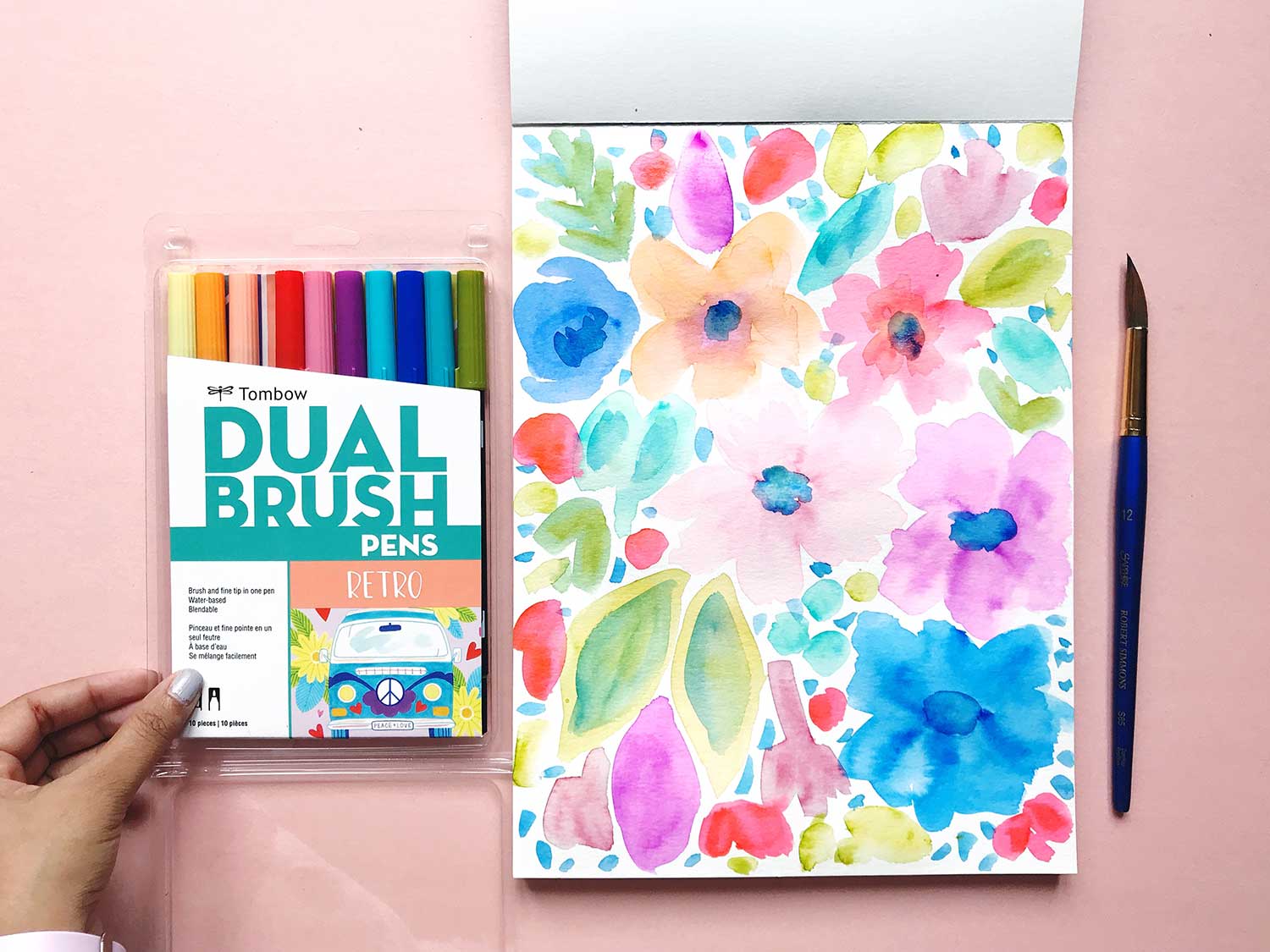 I hope you enjoyed this watercolor floral tutorial friends! Happy crafting!
Smitha