Hi friends, Adrienne from @studio80design here to share a tutorial on how to create a library spread in your dot grid notebook! It's been a while since I've updated my library page, so I thought it was a good idea to add it to my notebook! Let's get started!
Tools you'll need:
Dot grid notebook
Scissors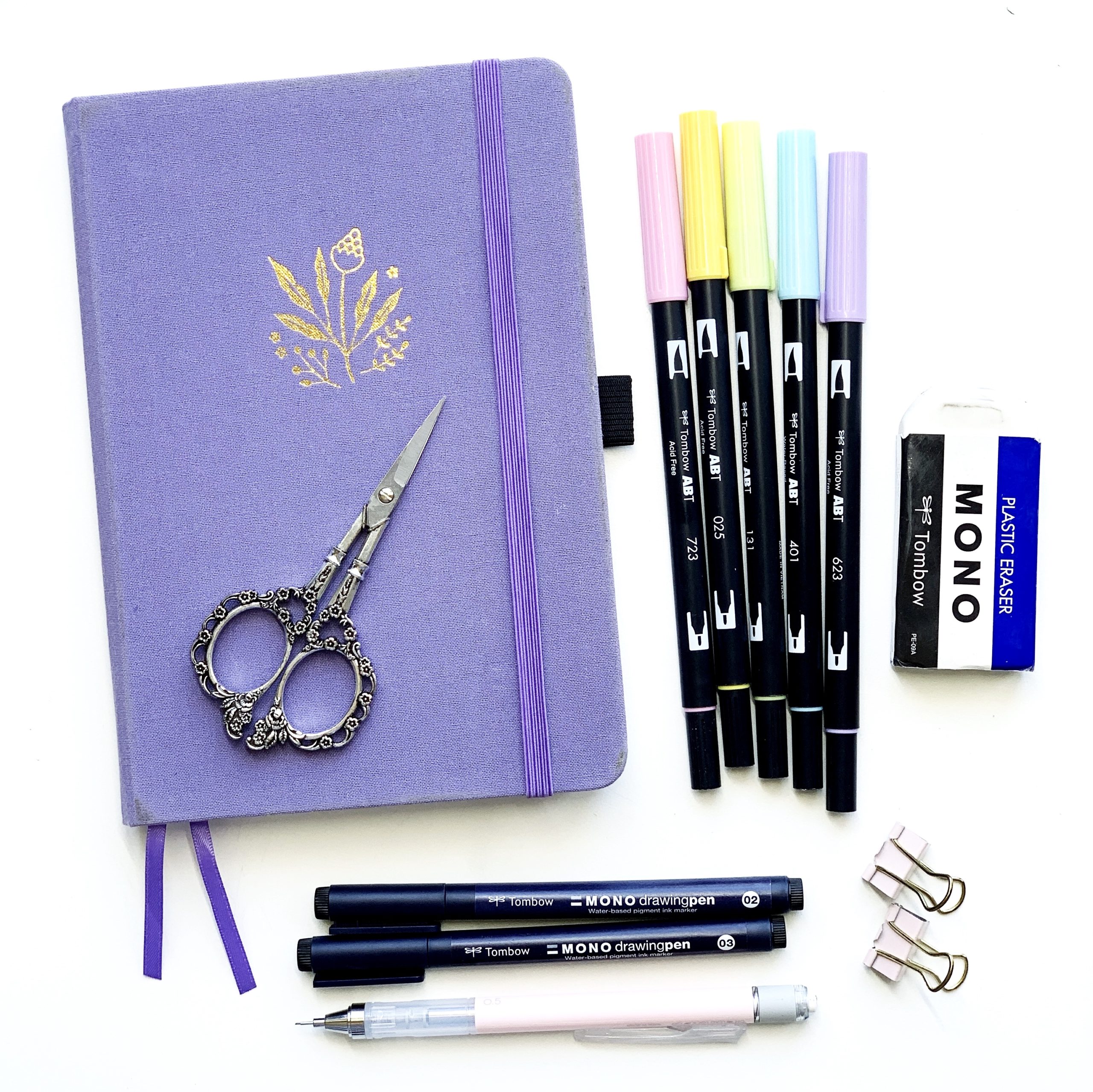 Step 1
The first step is to letter "Library" at the top of your page using the Fudenosuke Hard Tip Brush Pen.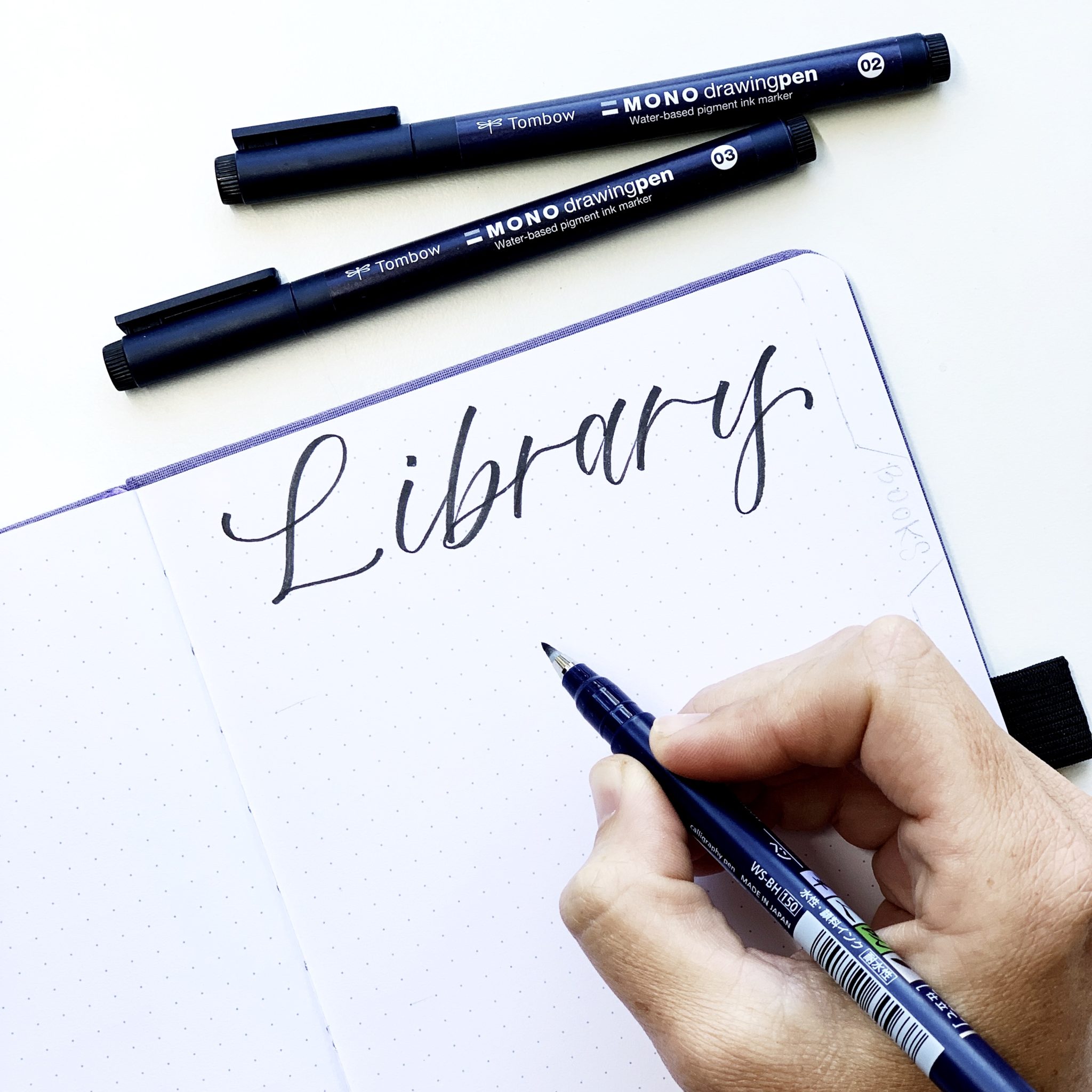 Step 2
Use MONO Drawing Pen 02 to write sub-titles on your page. I like to read and listen to books, so I made a section for both!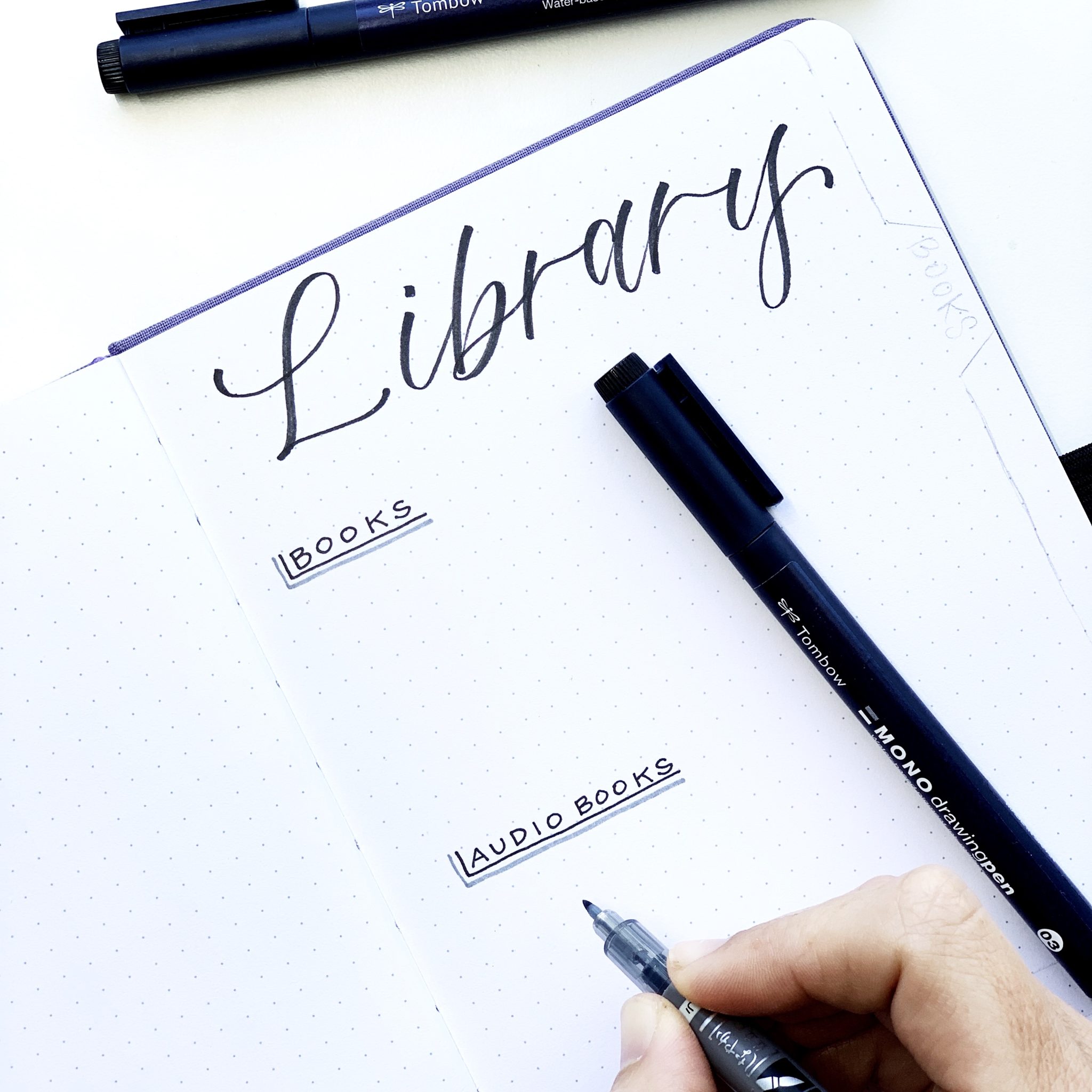 Step 3
Next, I cut out a page tab on the right hand side of my page with scissors. Cutting tabs into the pages helps keep my months organized at a glance!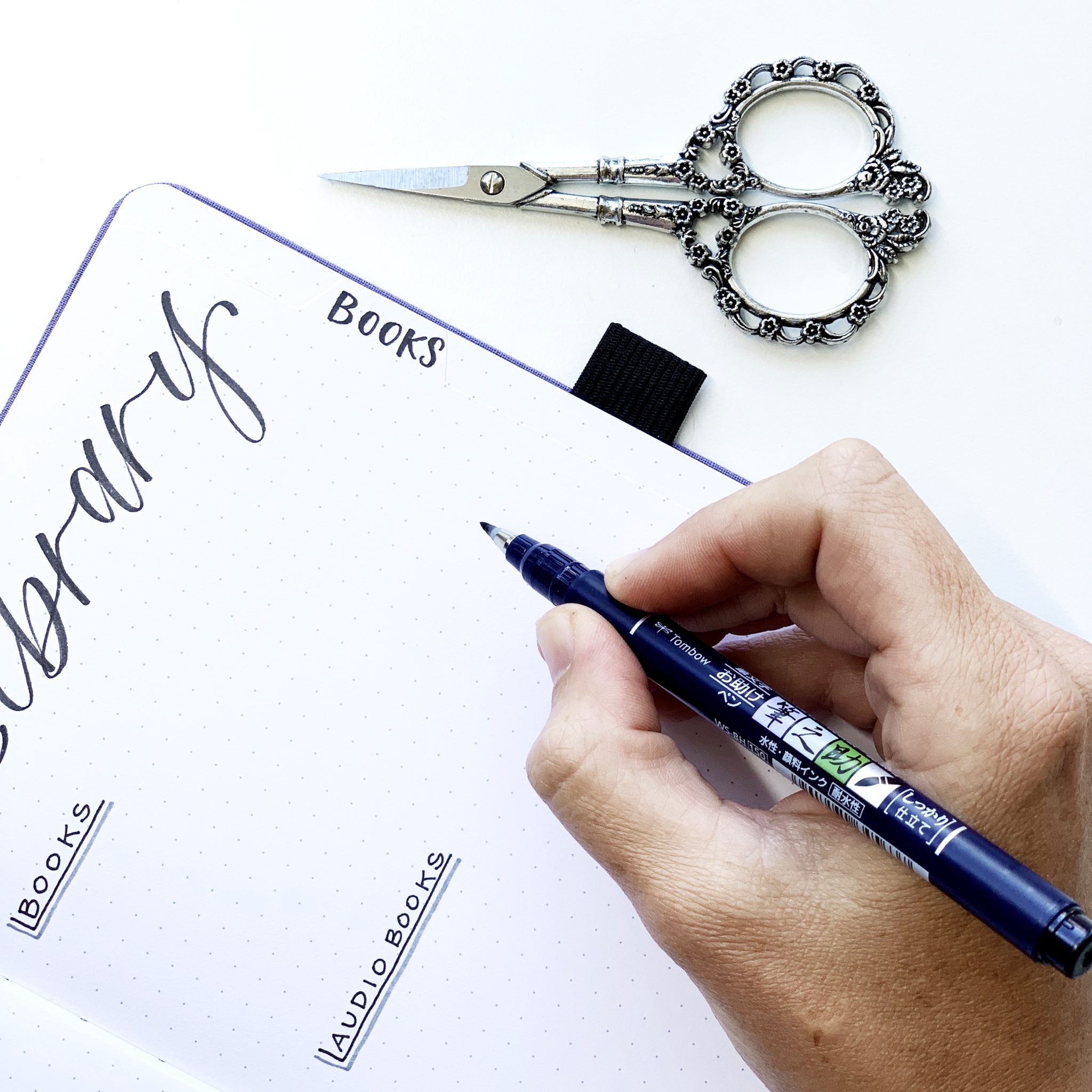 Step 4
I drew a small shelf illustration with books and a plant at the bottom of the page using MONO Drawing Pen 03. Small illustrations like this help bring a journal page to life!
Step 5
The last step is to add your book and audiobook lists onto your page using MONO Drawing Pen 02! I used the Pastel Dual Brush Pens to highlight any books I have finished!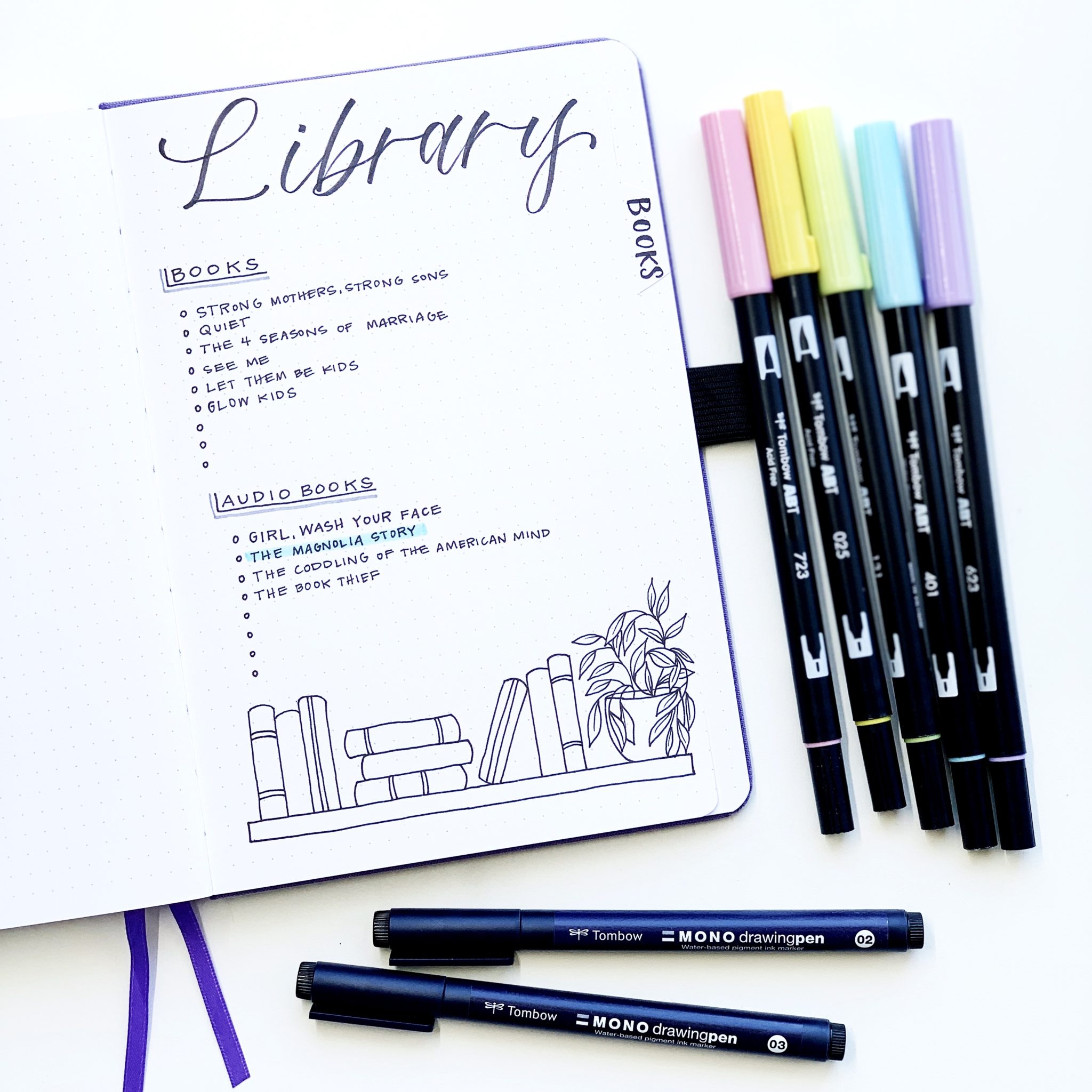 That's all! I enjoyed making this fun and simple library page in my dot grid notebook! If you like to read, you should definitely add it to your notebook as well! Make sure to follow @studio80design for more dot grid notebook inspiration!