Hi, Jessica from BrownPaperBunny here to show you how to make your own gift card holder. Fall means pumpkin spice latte season is here. So, why not mail a few coffee gift cards to friends and family in these cute card holders. Here's what you'll need to get started.
Supplies: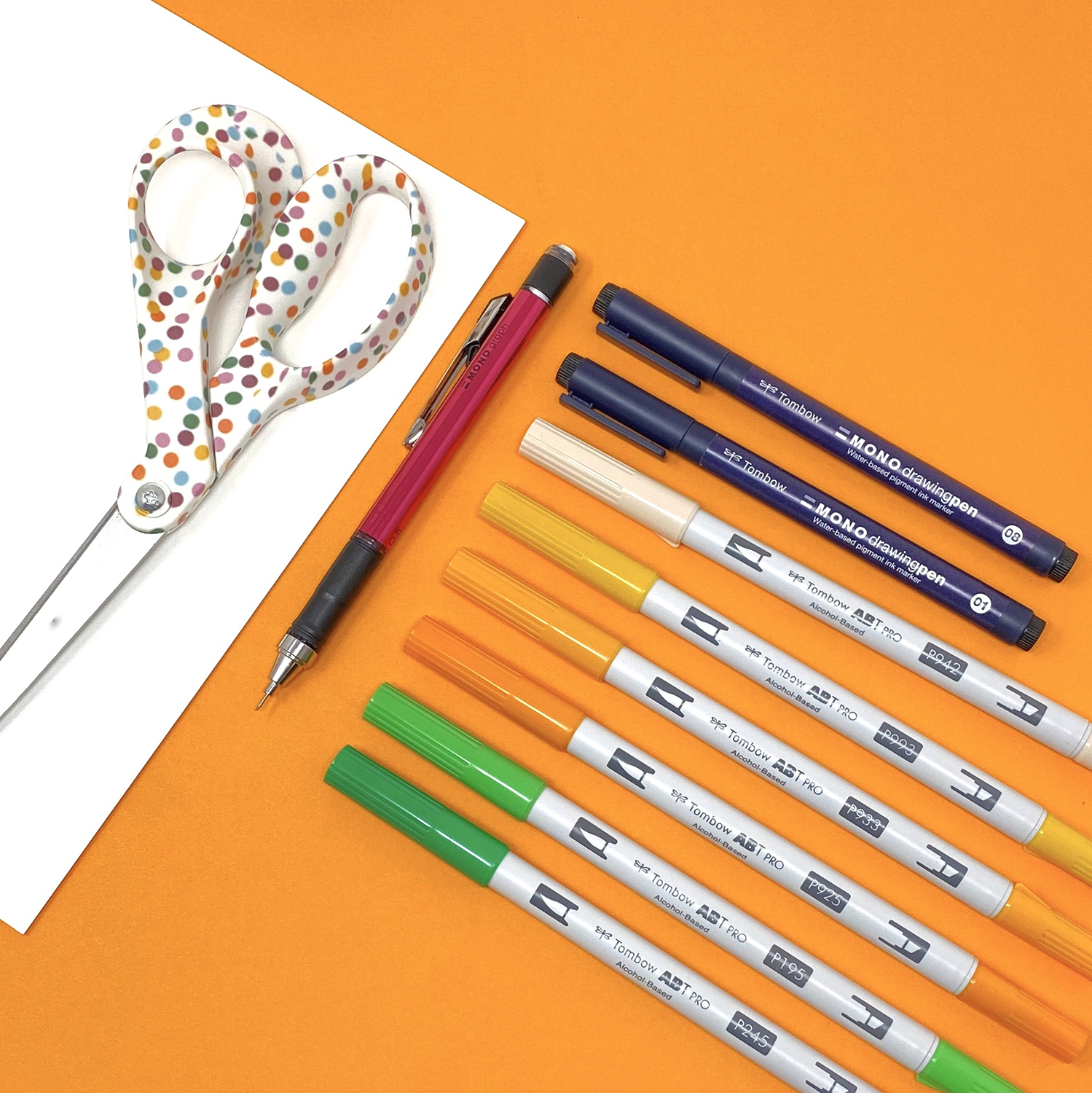 Step1: Draw a Cup Outline
Using your MONO Graph Mechanical Pencil, draw an outline of a take-out cup onto your card. Leave enough room to draw a mirror image of the cup on the other half of the card like in the picture below. Make sure to add your card recipient's name on the cup.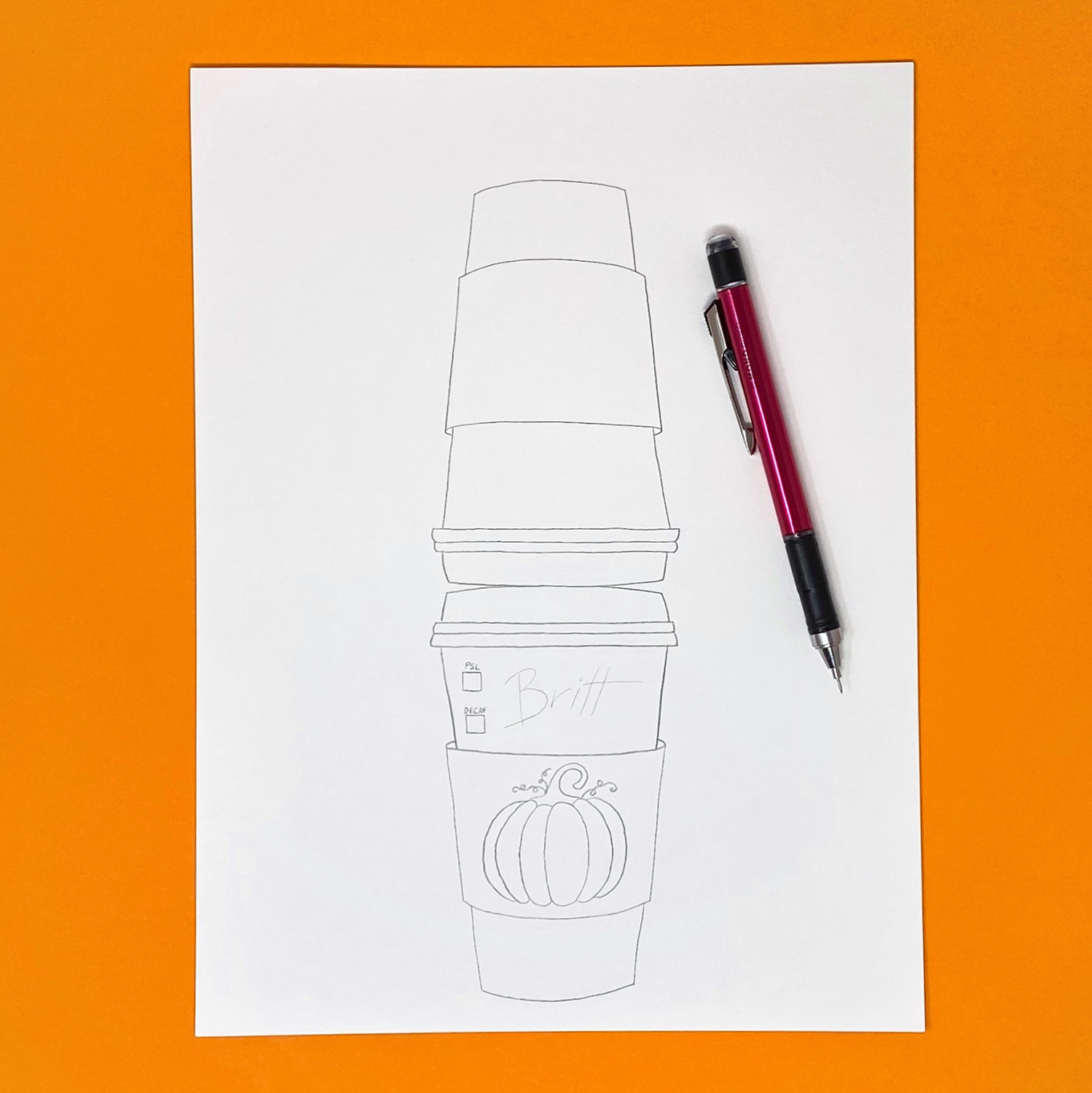 If you're not confident in your cup-drawing skills, you can print and trace the template below.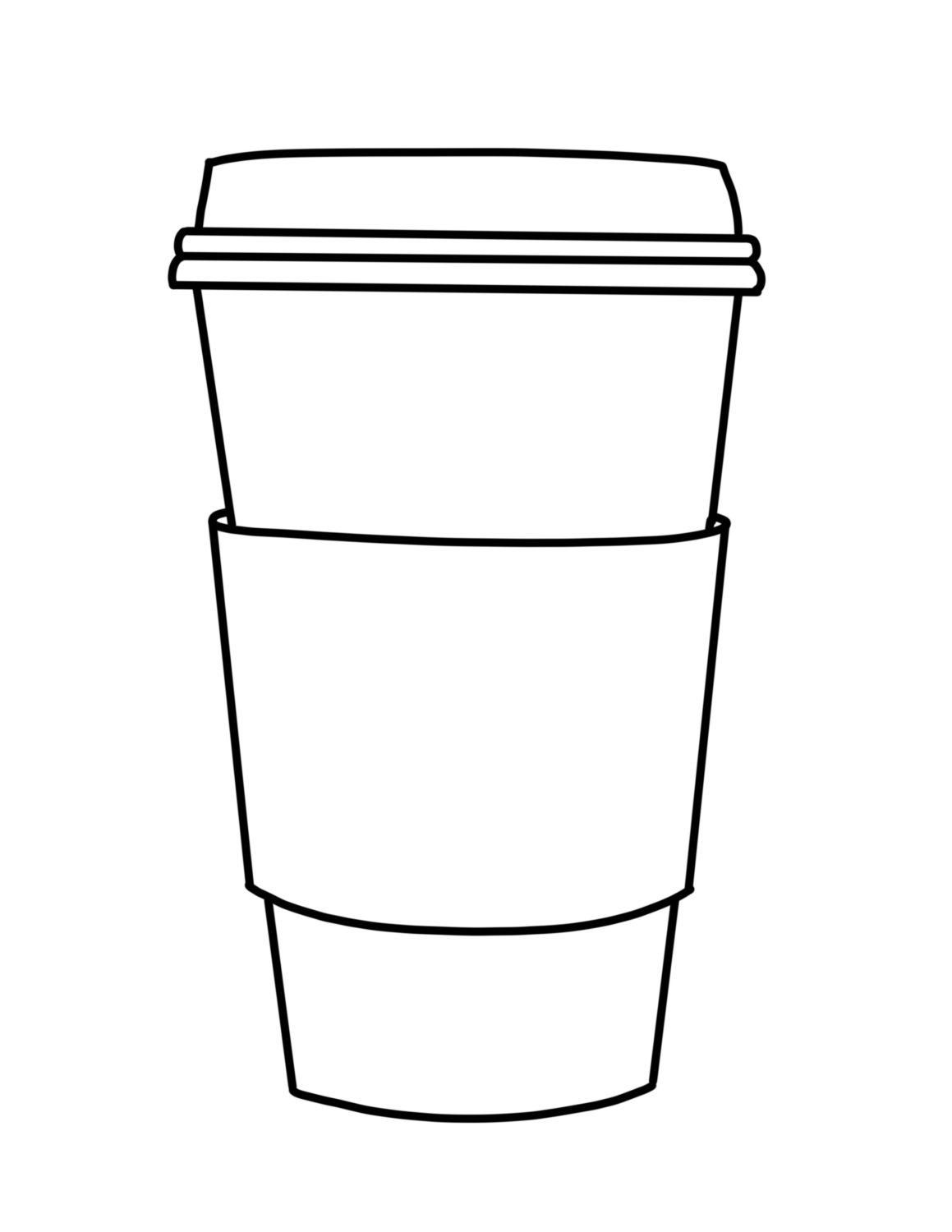 Step 2: Decorate the Cup Holder
You can have some fun decorating the cup holder with something that represents the card recipient's favorite drink. I'm going with pumpkin spice latté and sketched out a pumpkin. Now, I'm going to add color with ABT PRO Alcohol-Based Markers. You'll see I'm starting with the lightest shade and building up color until I'm happy with the tone and saturation.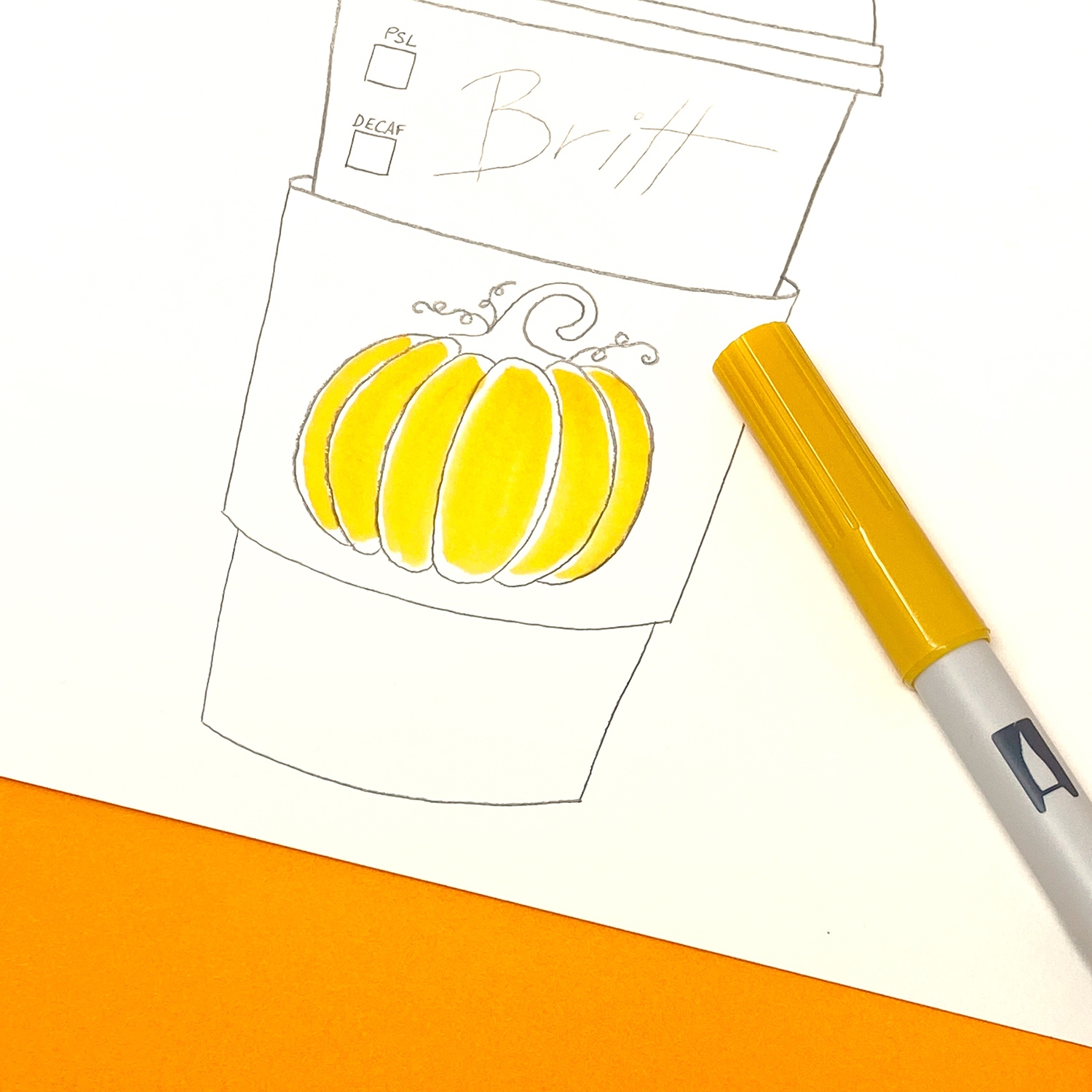 I started with ABT PRO Marker P993 and then used P933 around the edges of each section.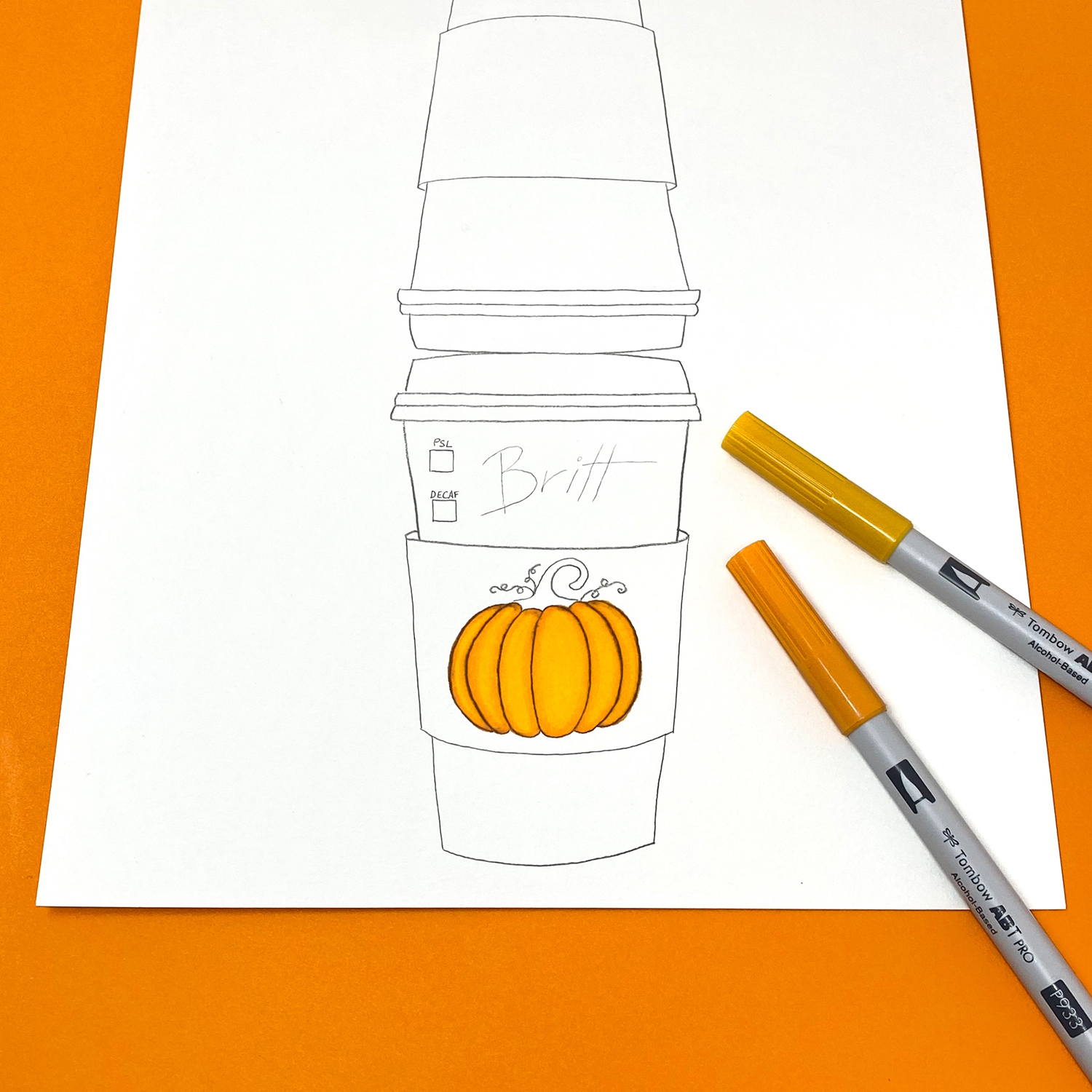 Lastly, I used ABT PRO Marker P925 on the very edges to create some shadow. Then, I used ABT PRO Marker P993 to blend the edges.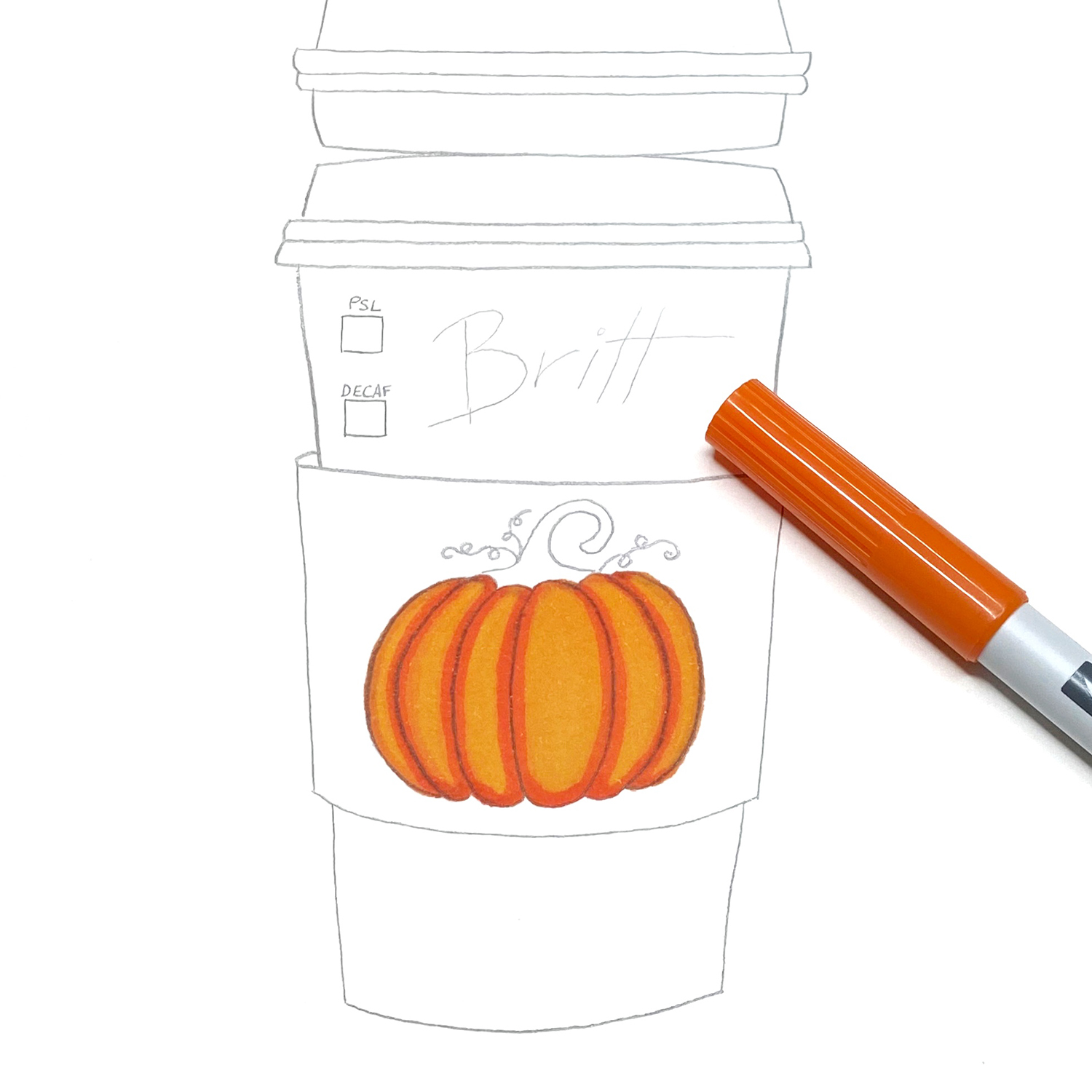 Next up is ABT PRO Marker P195 for the stem and P245 along the edge of the stem to create some shadow.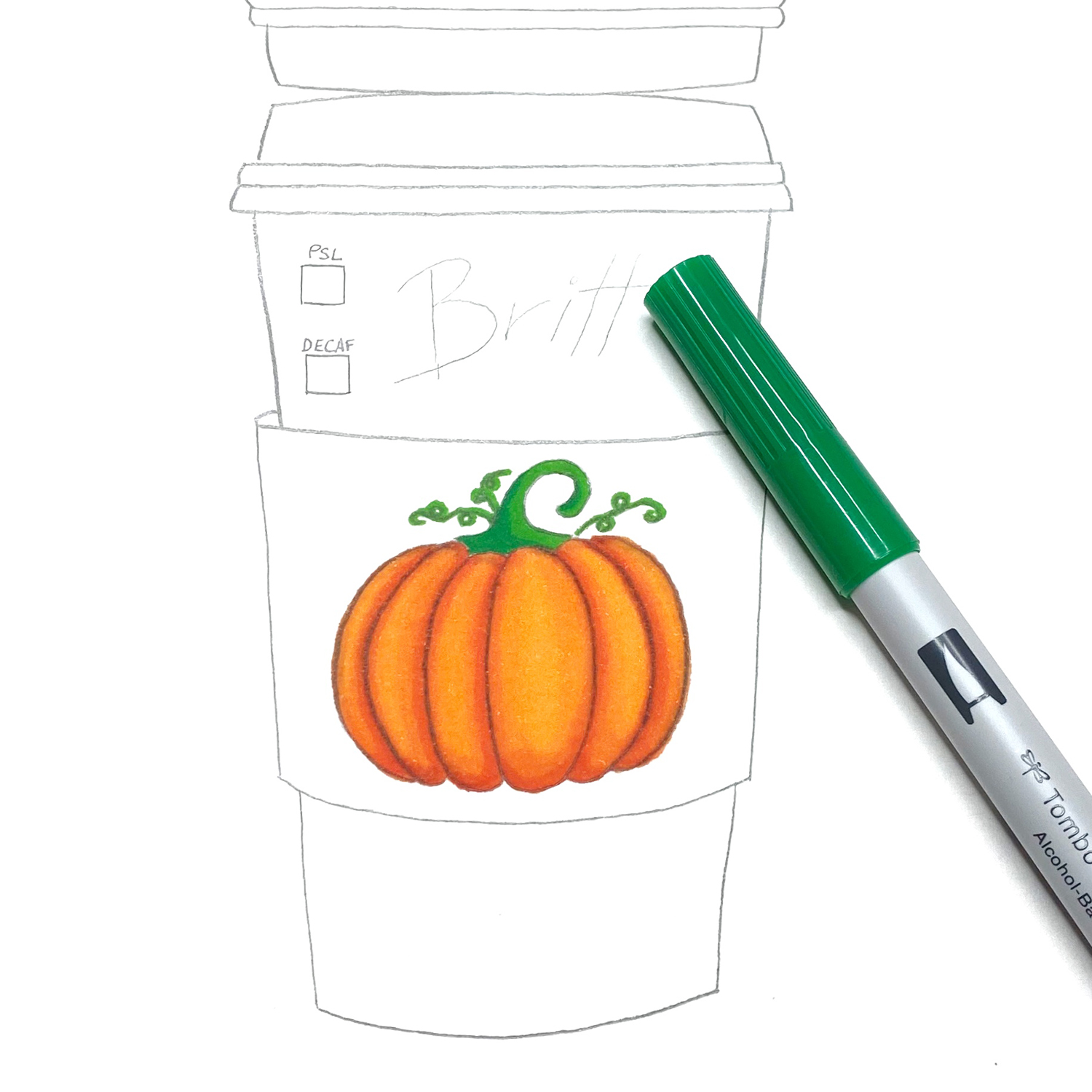 Color in the rest of the cup holder with P942 to give it a cardboard look.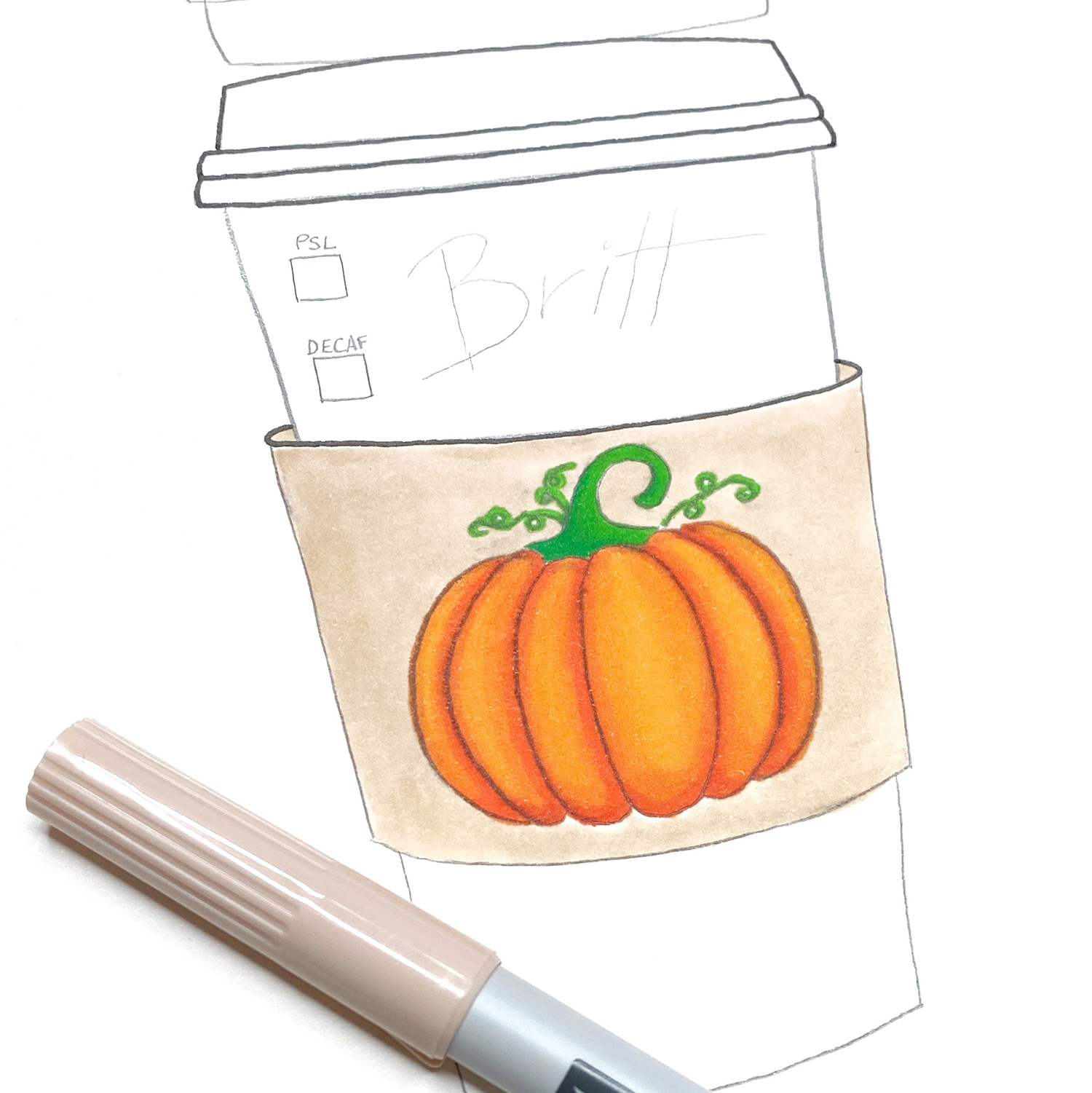 Step 3: Ink Your Lines
Using your MONO Drawing Pens trace over your lines to make them stand out a little more. Don't forget the name on the cup! I used MONO Drawing Pen 08 for the cup lines and size MONO Drawing Pen 01 for the pumpkin lines.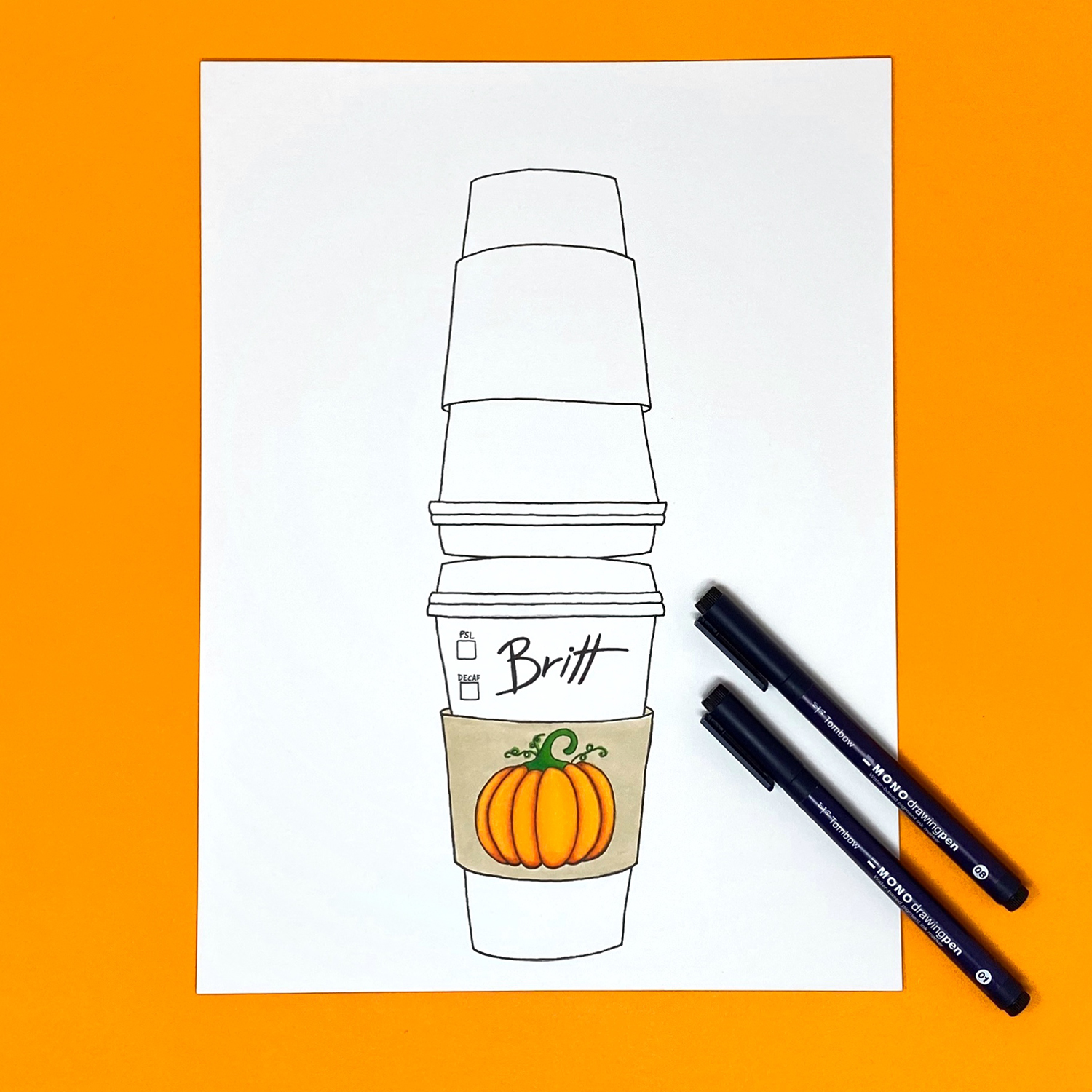 Step 4: Cut Out Your Cup
Cut out your mirror-image cup making sure to leave them attached at the top. This is where you'll fold it to create your card.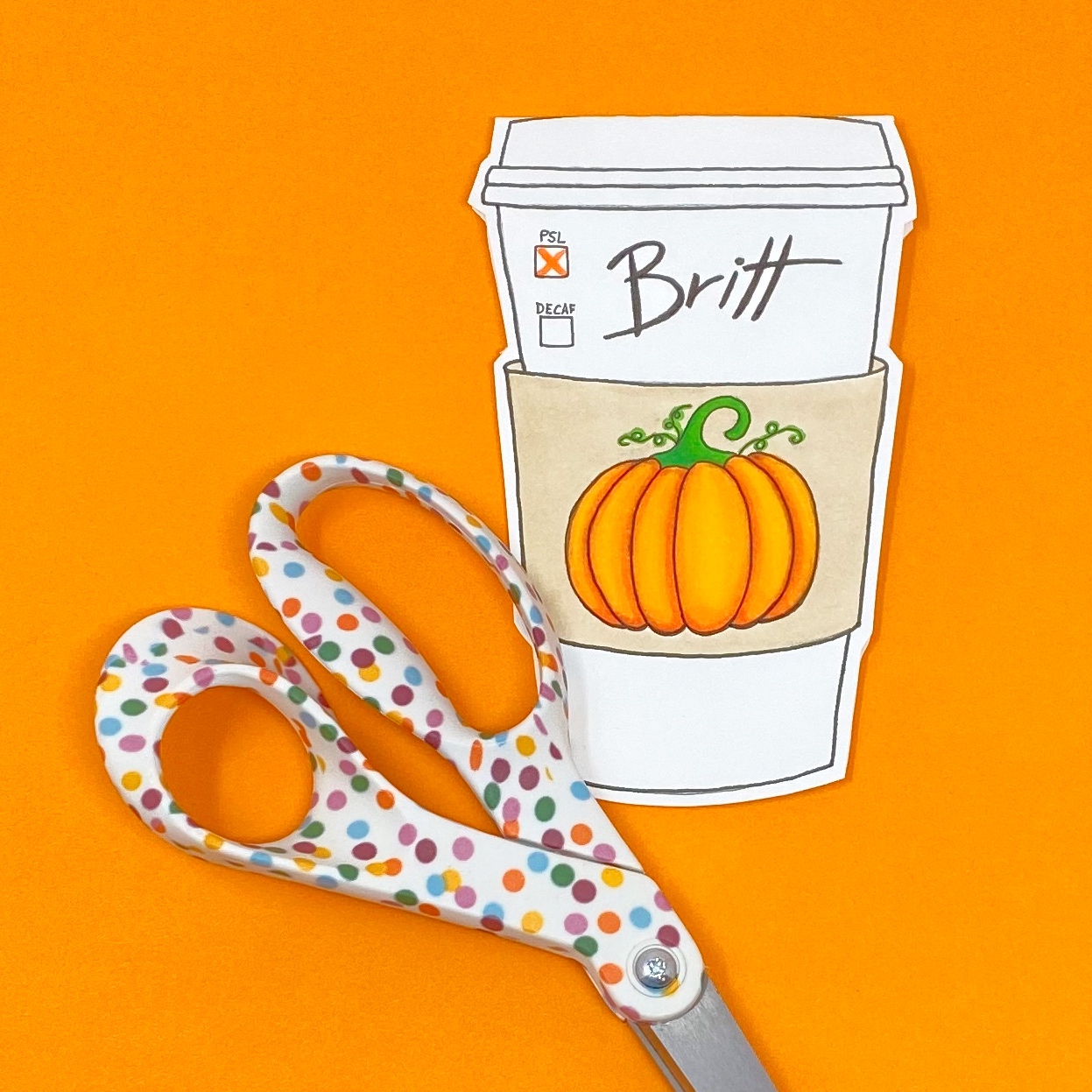 Step 5: Add the Gift Card
This step is optional, but if you'd like your gift card to stay put inside your card holder, use the MONO Adhesive Removable on the inside of your card holder and stick the gift card onto it. The adhesive will mean it is tacky, but the recipient will still be able to get the gift off when it arrives.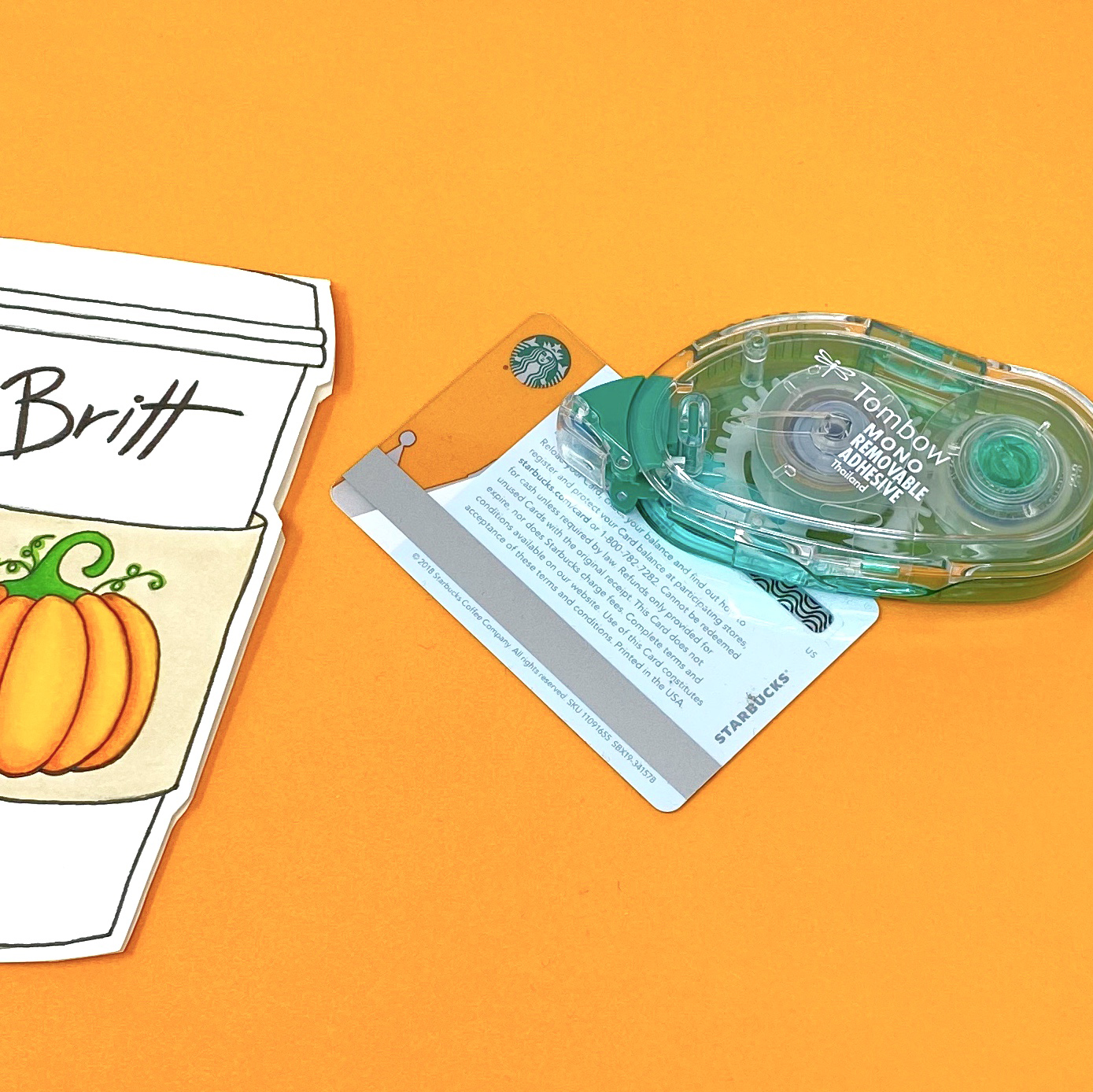 This little project is simple and quick to complete but is guaranteed to put a smile on someone's face. We'd love to see your card holder, so make sure to tag @TombowUSA and @BrownPaperBunny if you share it on social media.