Hello friends, it's Smitha! I'm adding a November title page to my dot journal using stamps! It's a very easy tutorial and I hope you will follow along!
I'll be using this adorable stamp set by Dare 2b Artzy. It's the perfect size for my dot journal.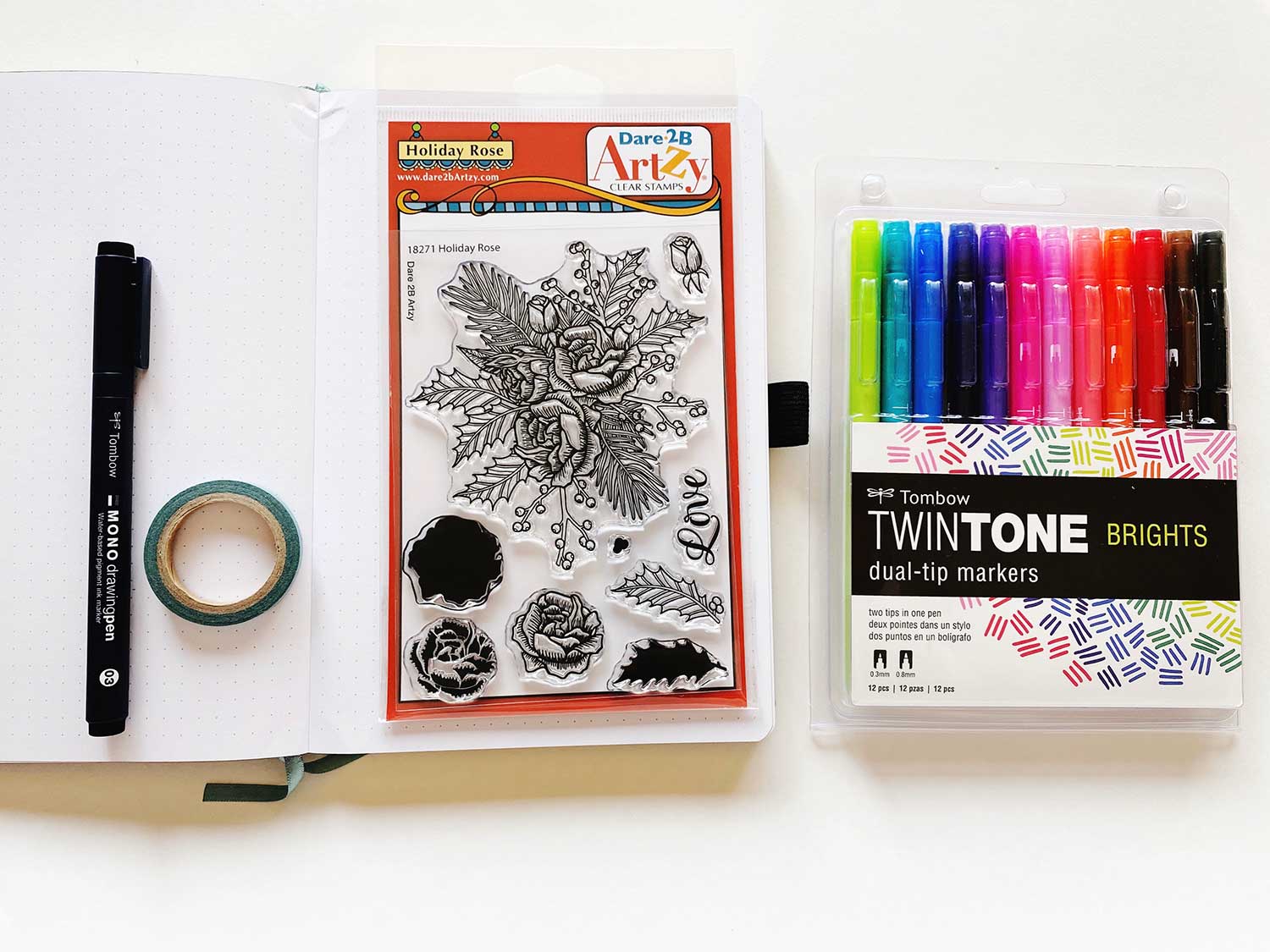 Materials:
Dare 2B Artzy Holiday Rose Stamp Set
Masking tape
Black ink pad
Dot journal or sketchbook
Step 1:
Place a small bit of masking tape onto your page where you want to letter your month name.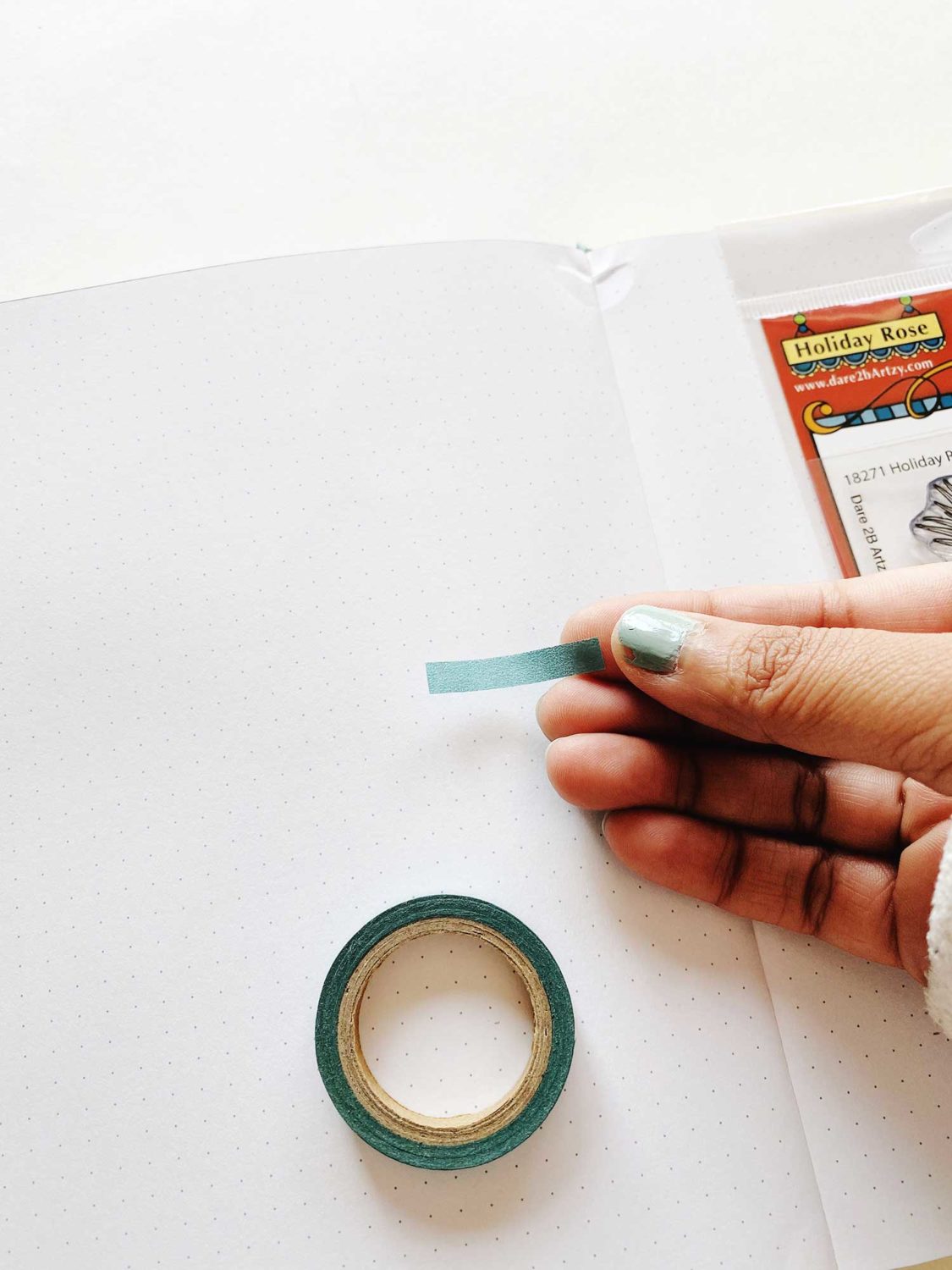 Step 2:
Ink your stamp well and stamp it onto the paper on top of the masking tape. Press down firmly to get a good impression.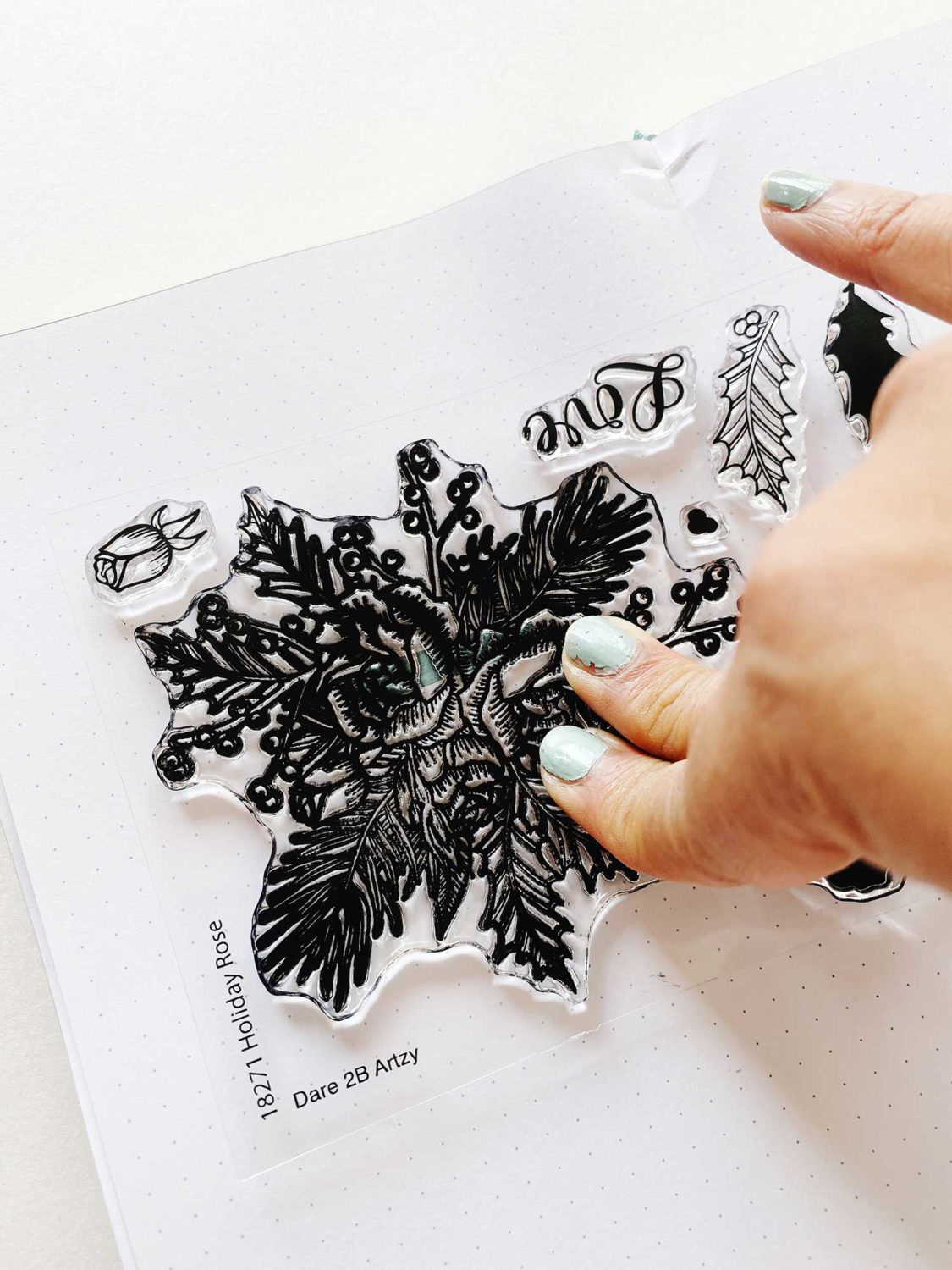 Step 3:
Lift the stamp up carefully to reveal the image beneath. I got a pretty good transfer of ink, except for that top left corner. I'm going to go with it since I can see enough of the outline to color in.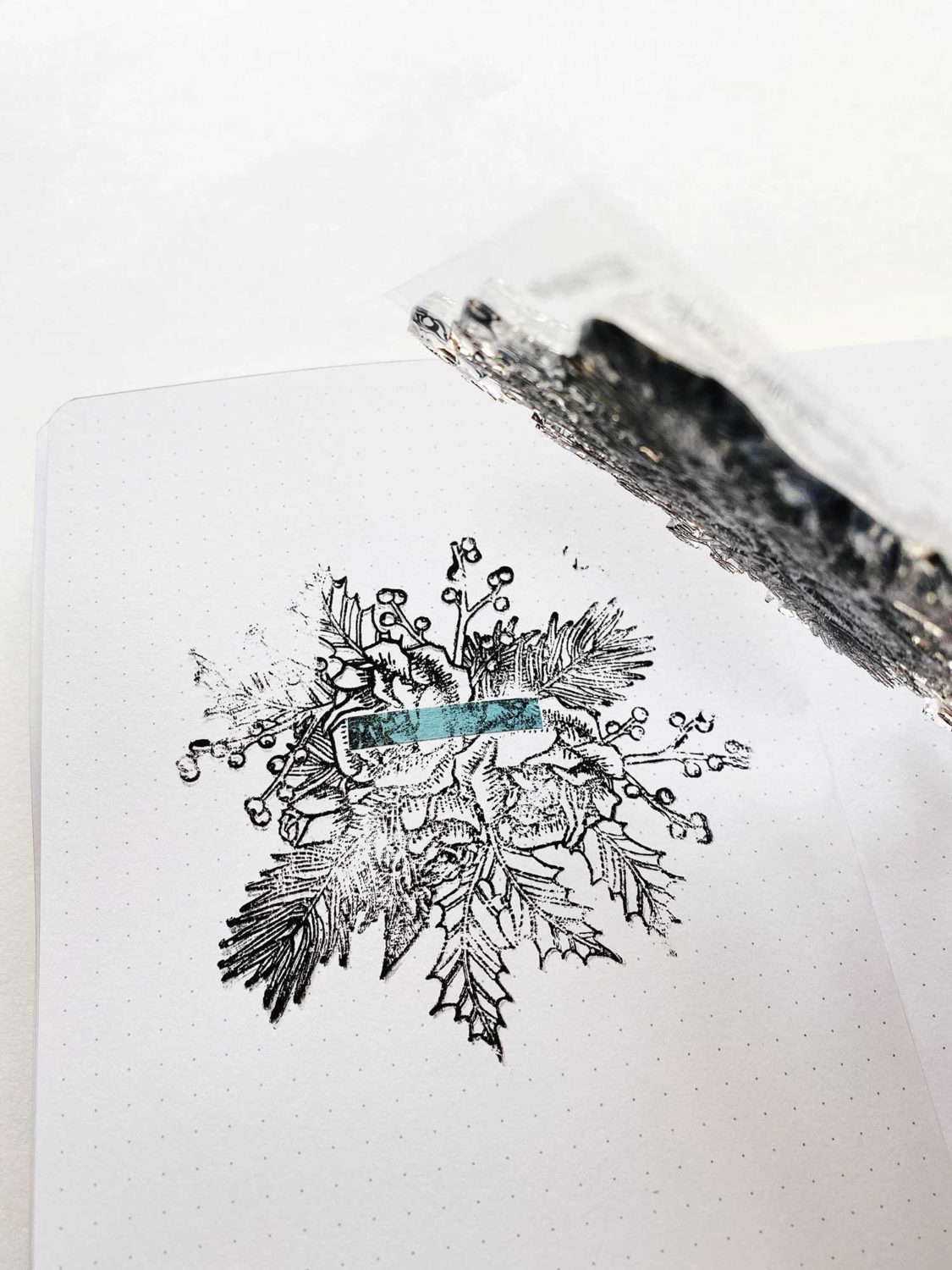 Step 4:
Gently peel off the masking tape, to reveal the blank space beneath. Make sure that you are careful since the ink could be wet on top of the masking tape.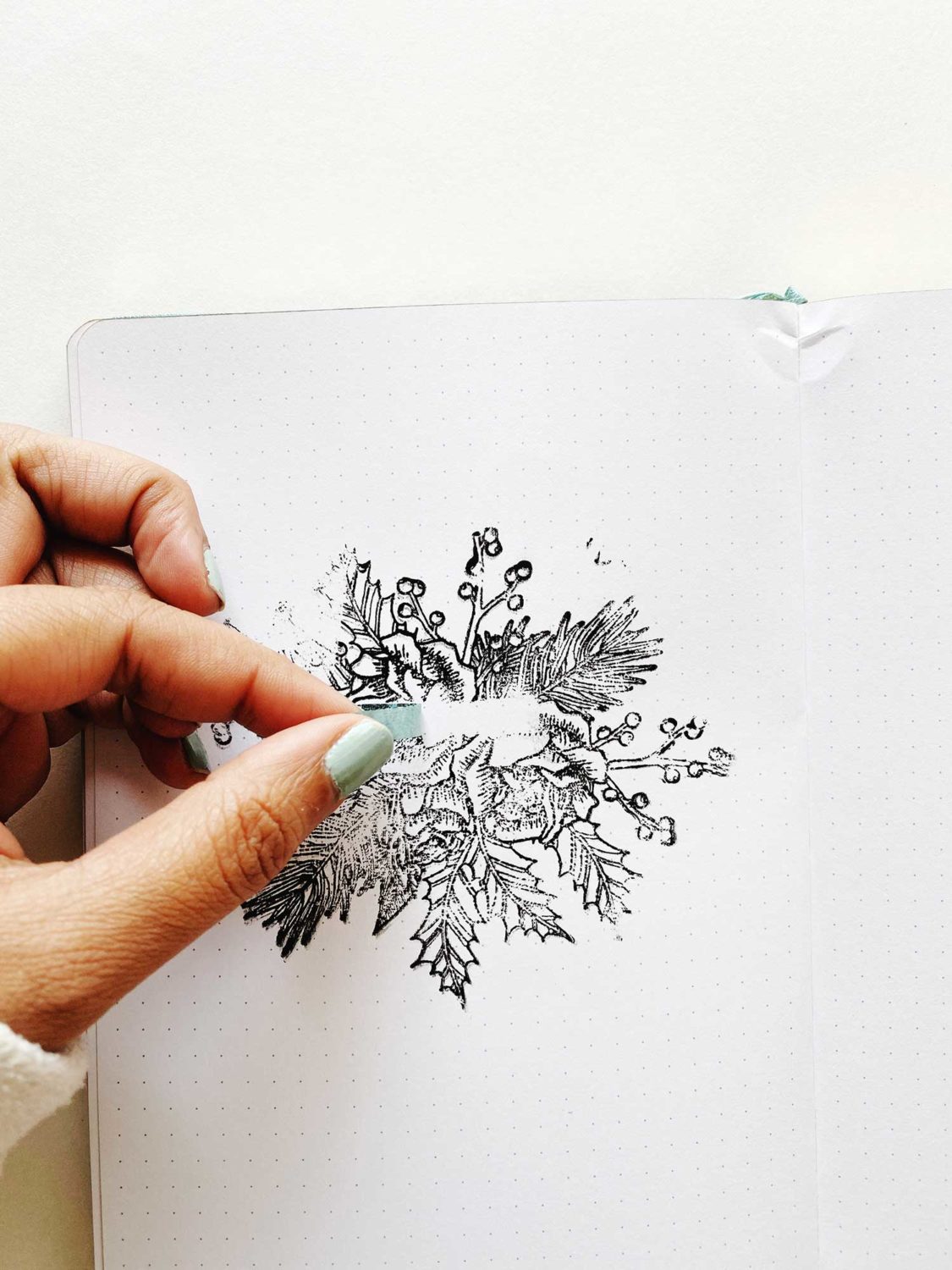 Step 5:
Now for the fun part! Time to color. I'm using the TwinTone Markers. The marker tip can be used to fill in color quickly in large areas.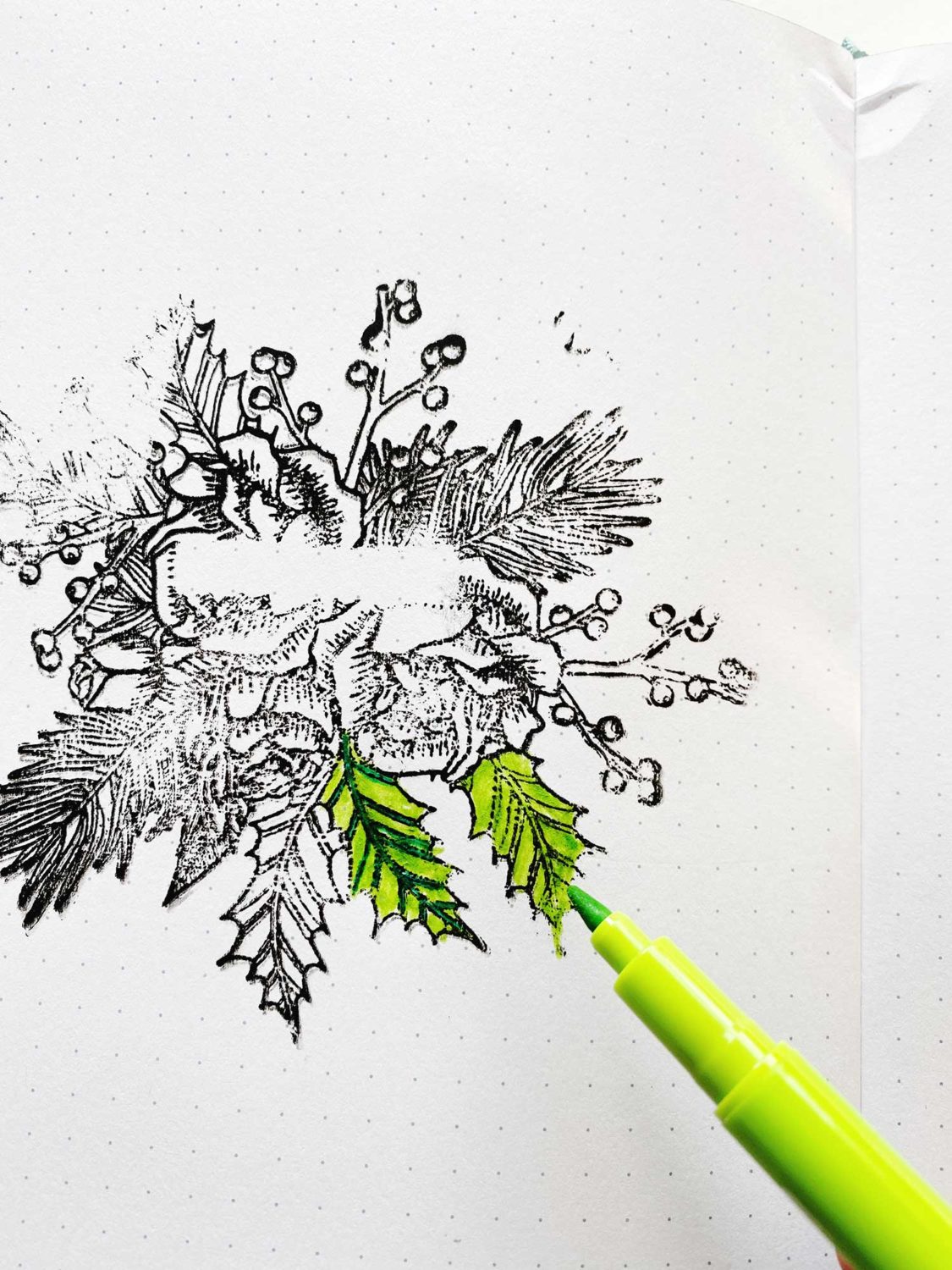 Step 6:
I like to color in the details with the broad bullet tip of a TwinTone Marker. The extra-fine tip is great to fill in smaller areas with color.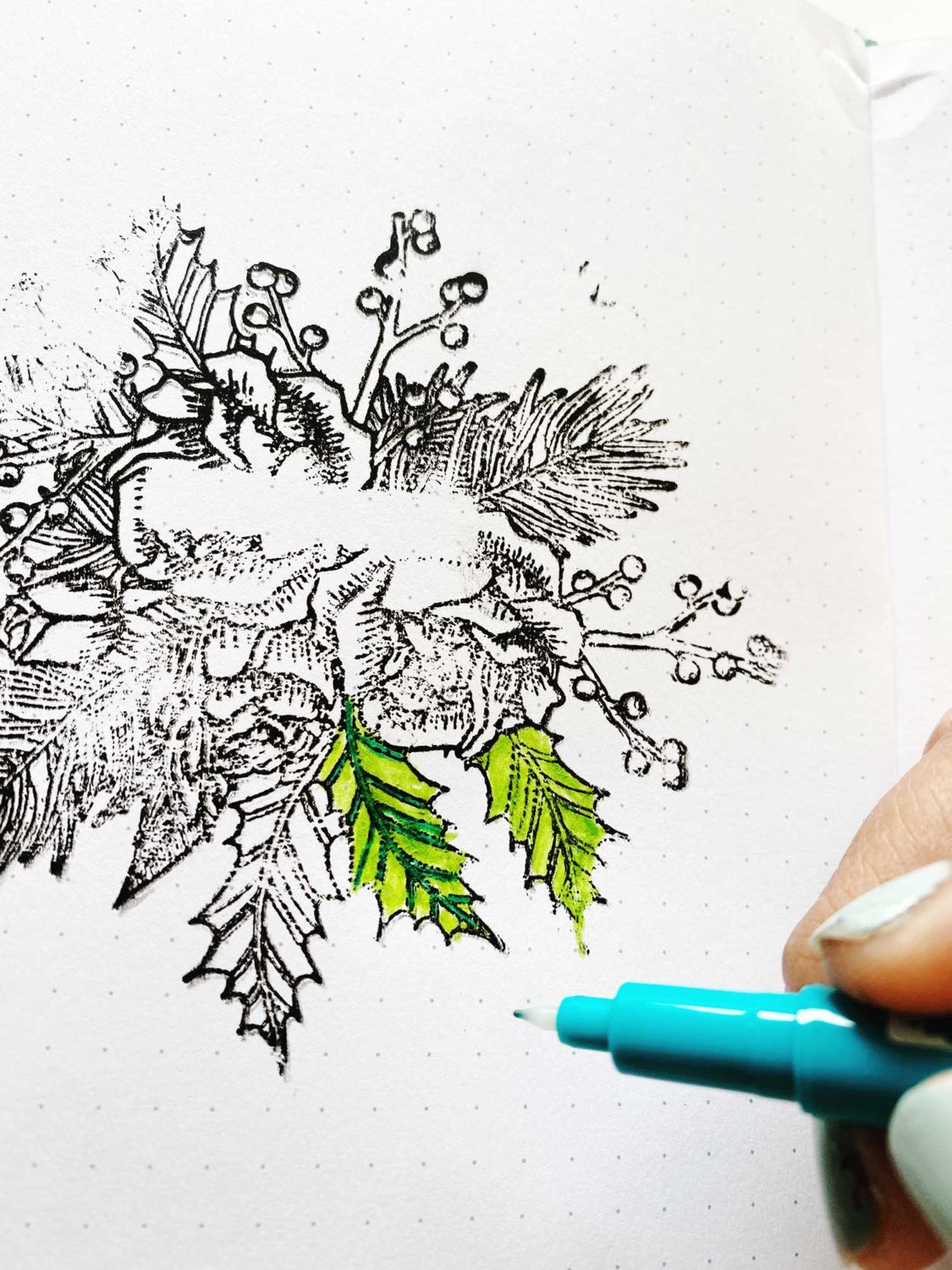 Step 7:
Here are the colors I used to color in the entire image. This would also make a great image to color on a handmade card!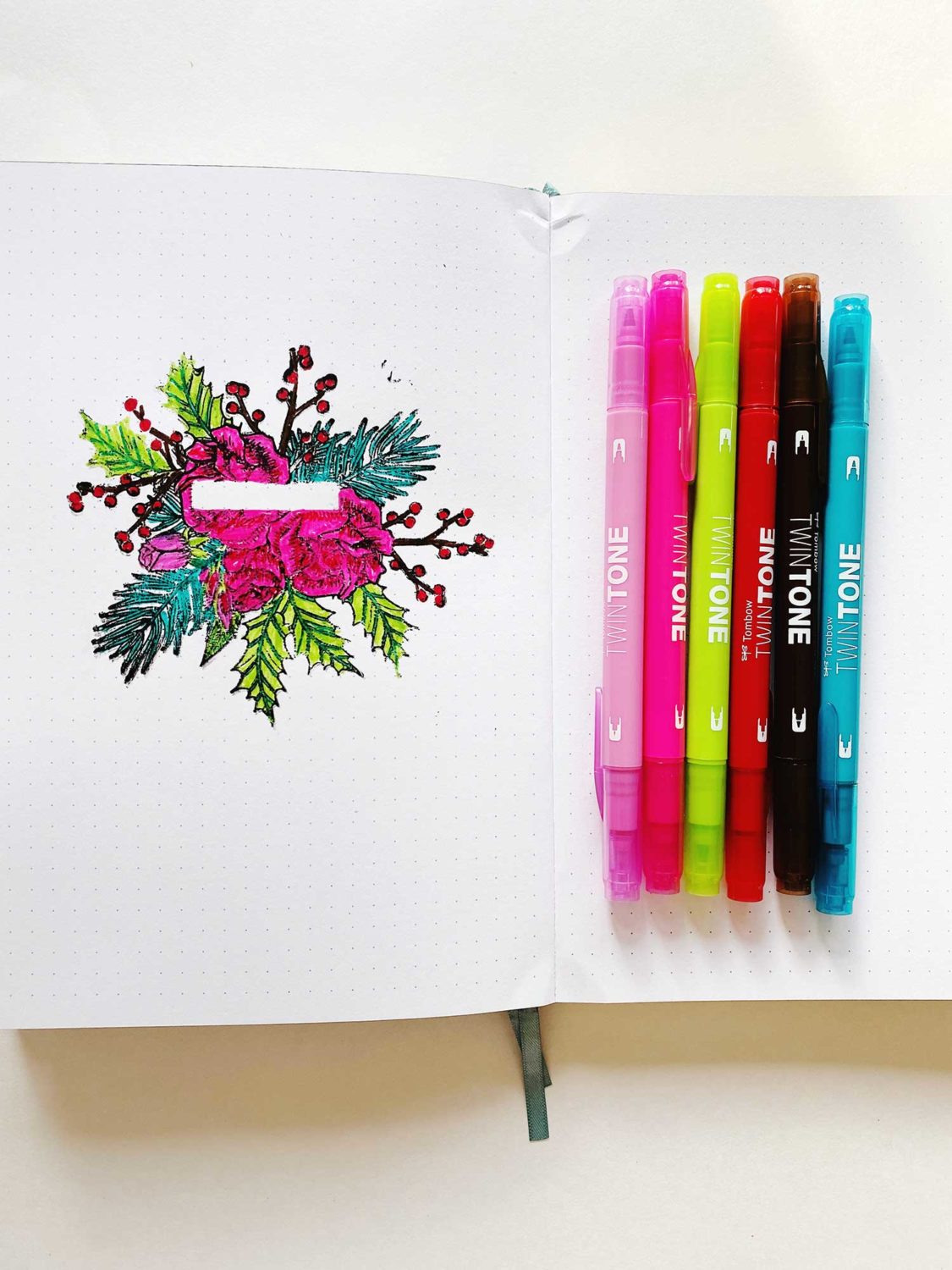 Step 8:
The final step is to add your month title into the masked area and optionally add a frame border all around!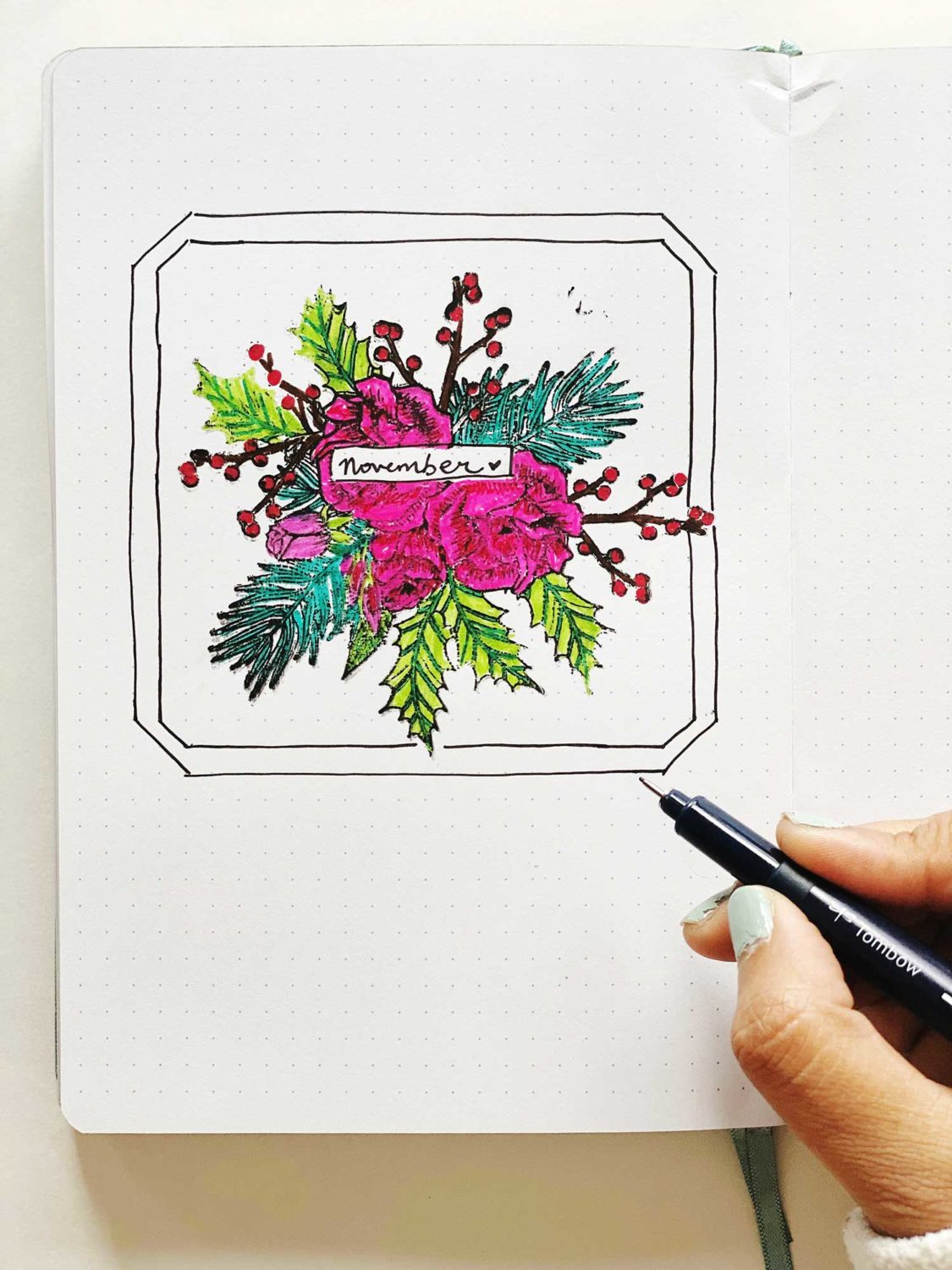 I hope you enjoyed this tutorial today! Happy crafting!
Smitha