Hi everyone, it's Mandy from @thebrewtifulword here to show you a fun alpaca bujo spread for your journal using Dare2B Artzy stamps! Dare 2B Artzy has everything you need for paper crafting. They also have the cutest and fun stamps! For this bujo project, I chose to use their Alpaca Cake Stamp Set. Let's gather our supplies and get started!
MATERIALS
Journal
Archival ink pad and stamping block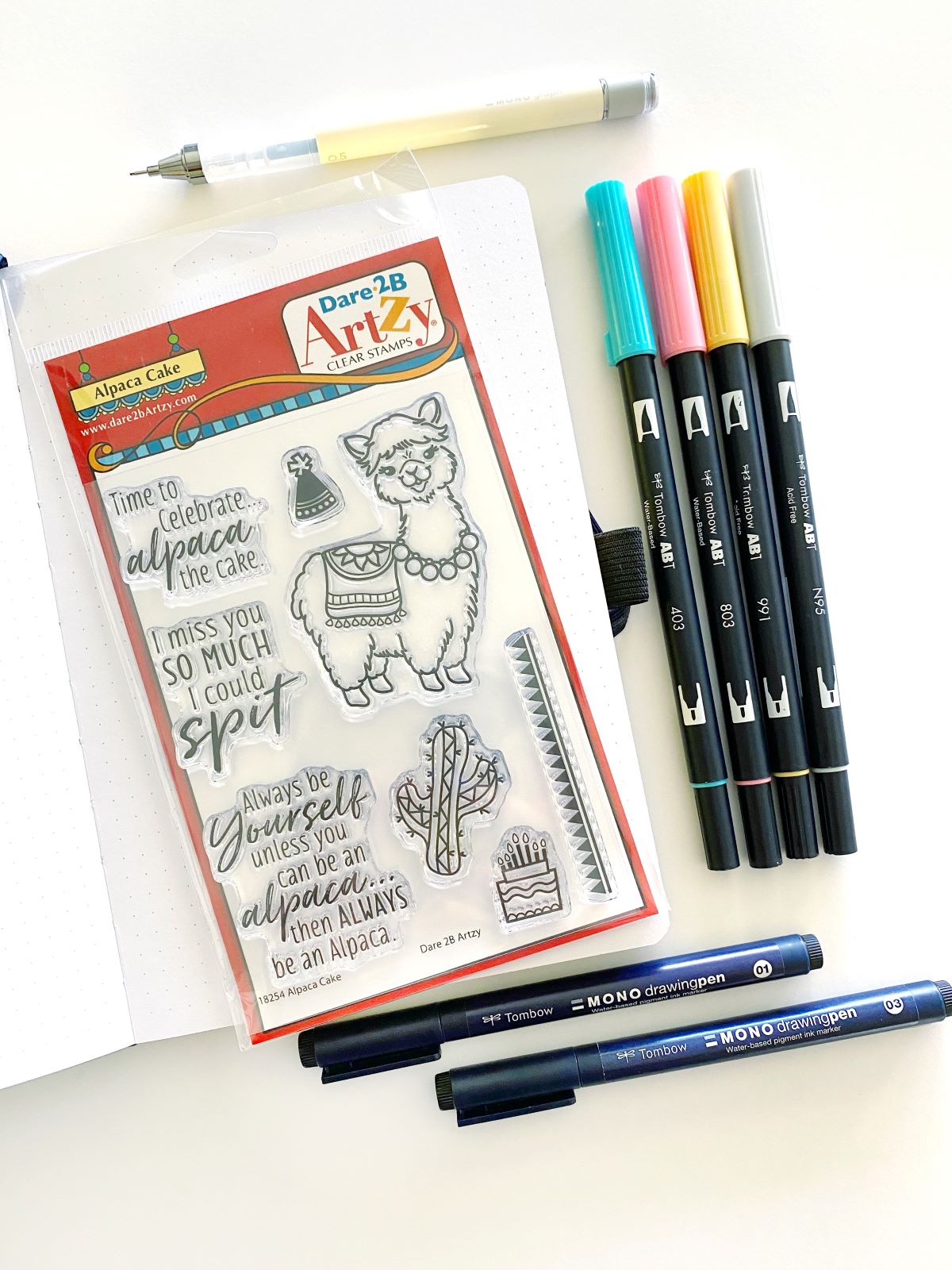 STEP 1 – Stamp
Place the alpaca onto the stamping block, add ink to the stamp and stamp onto your journal. Do the same thing with the quote.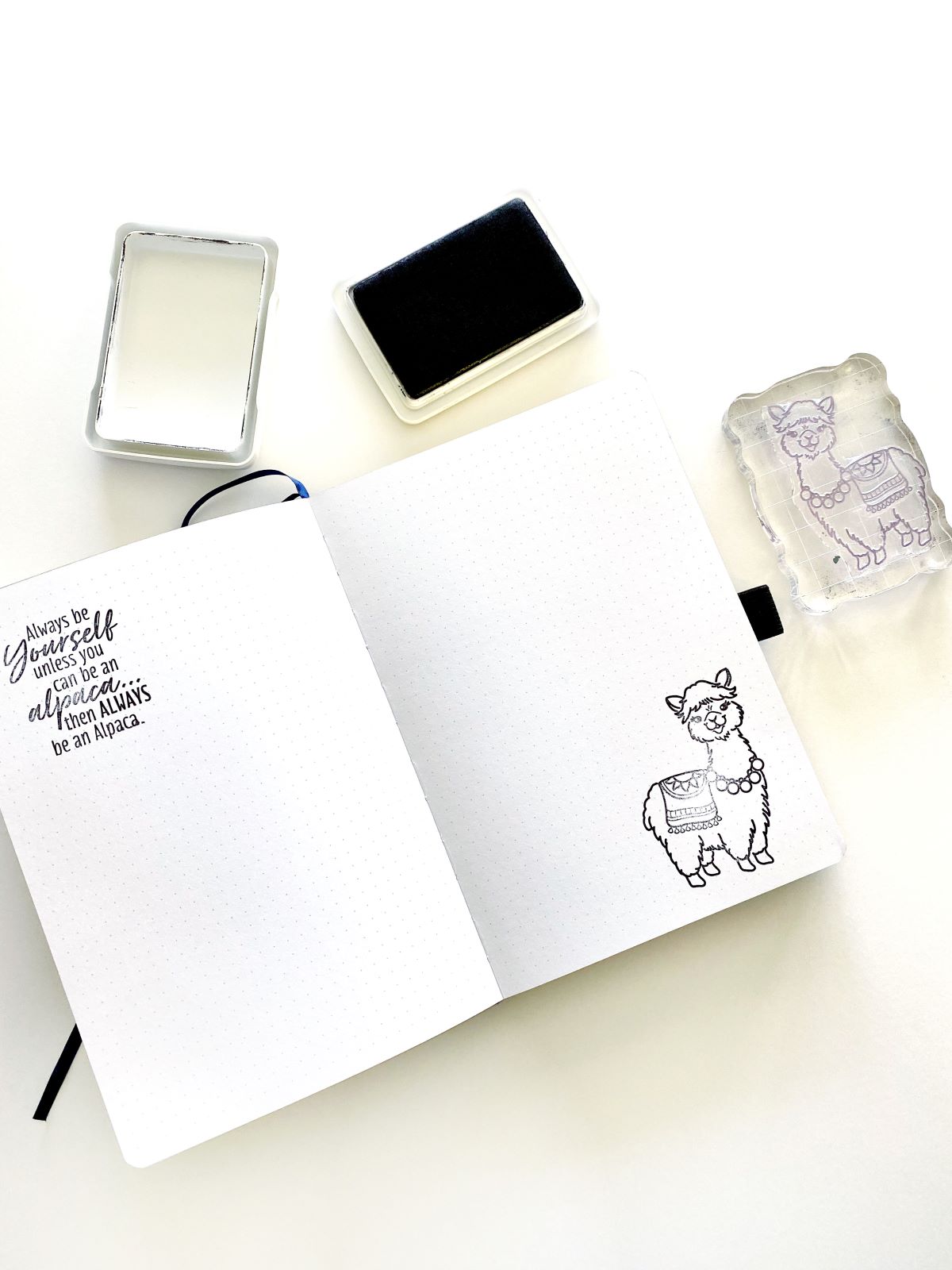 Next, use the MONO Graph Mechanical Pencil to sketch out seven boxes, one for each day of the week. Then, trace over the boxes with MONO Drawing Pen 03.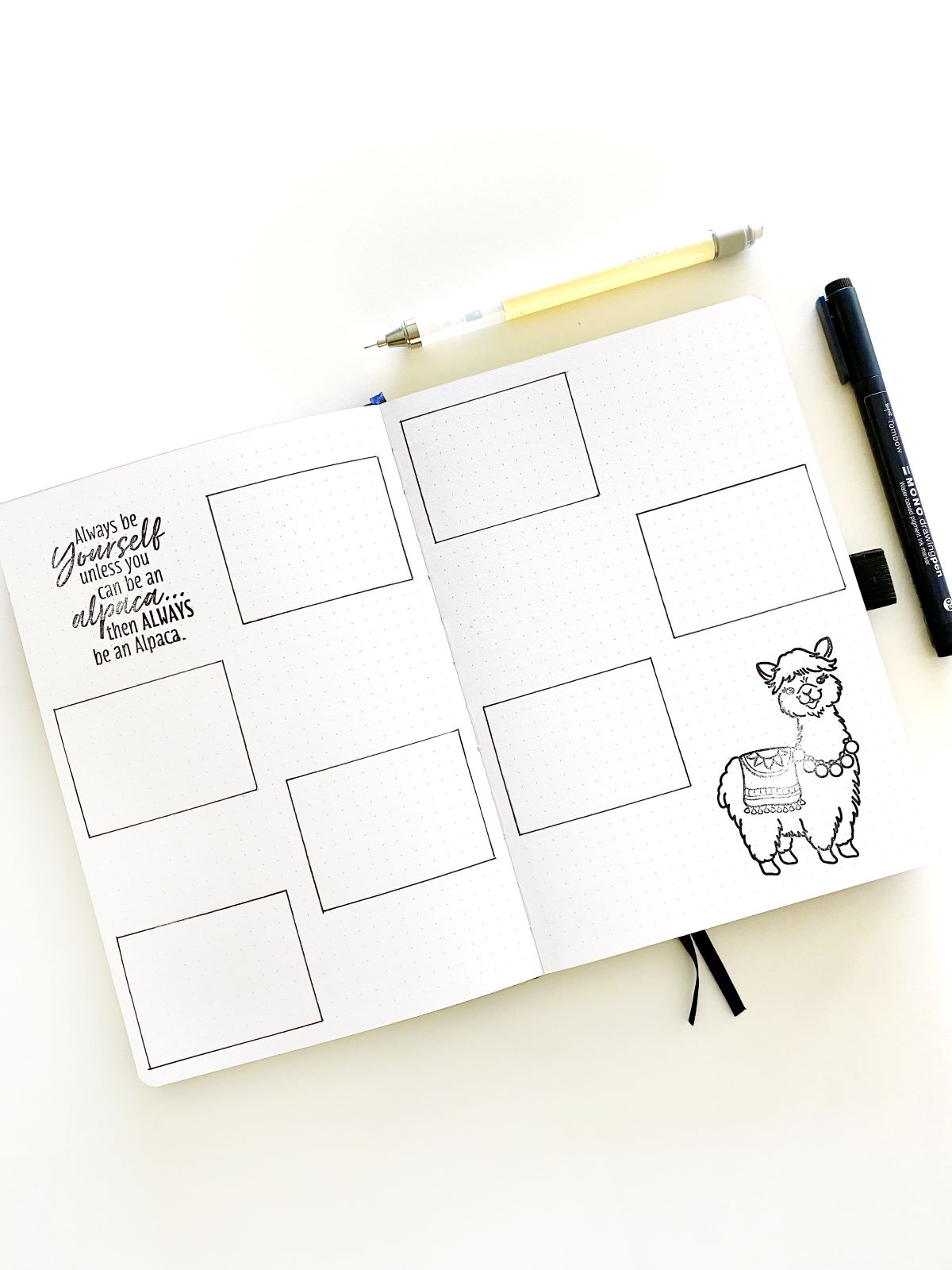 Stamp the banner on top of each box. I chose to make mine a little uneven. It adds more fun to the spread!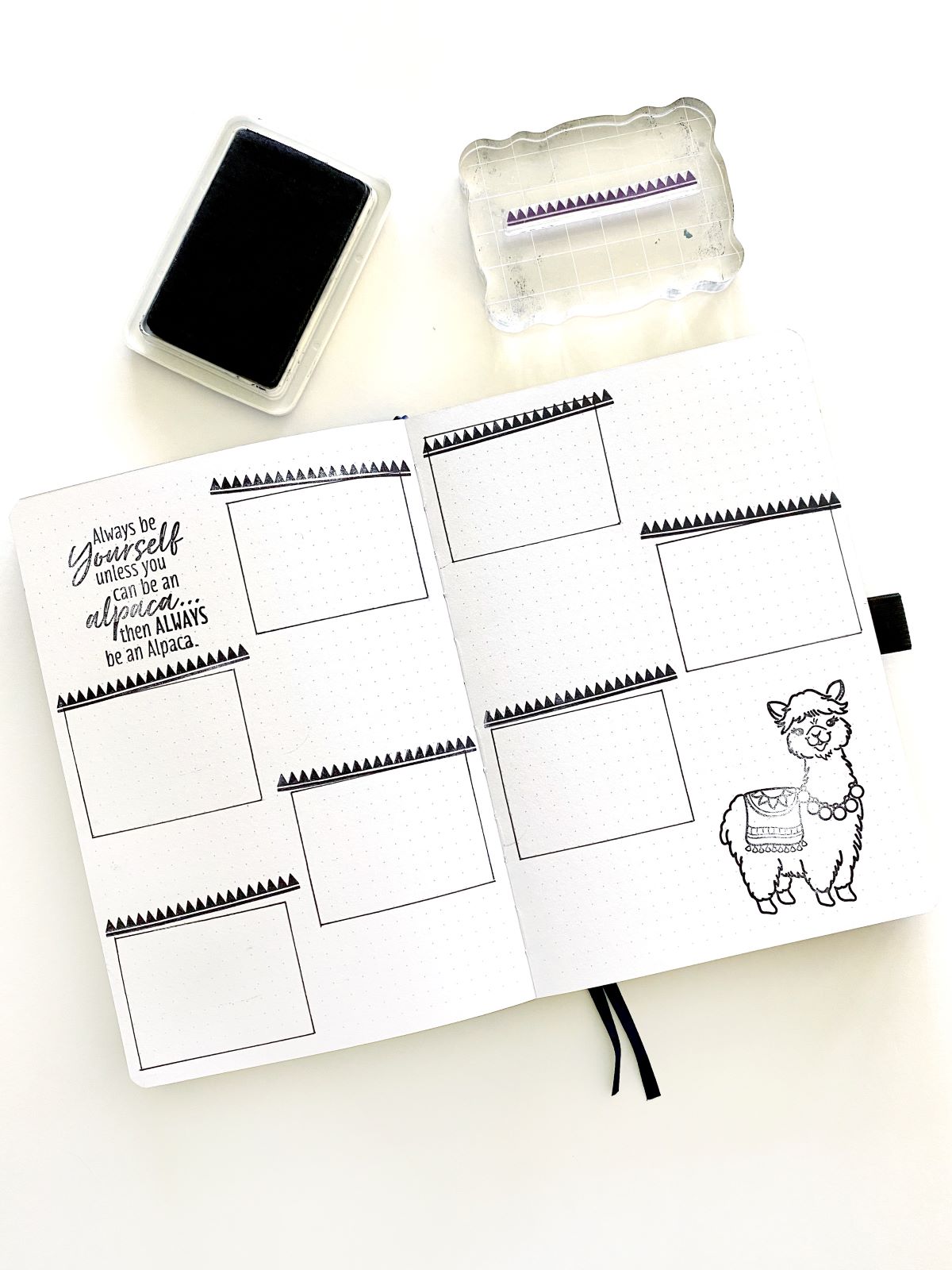 Next, use the Dual Brush Pens to color in the alpaca. Use MONO Drawing Pen 03 to letter out each day of the week in each box and add three little dots inside each box. Then, use a Dual Brush Pen to highlight the day of the week.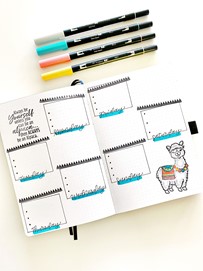 STEP 2 – Create your design
If you want to, you can leave your spread looking the way it is at this point. If you'd like to add a little more fun to it, continue on!
Using all three Dual Brush Pens, create an overlapping pattern in the free space by making short rectangular shapes while alternating colors.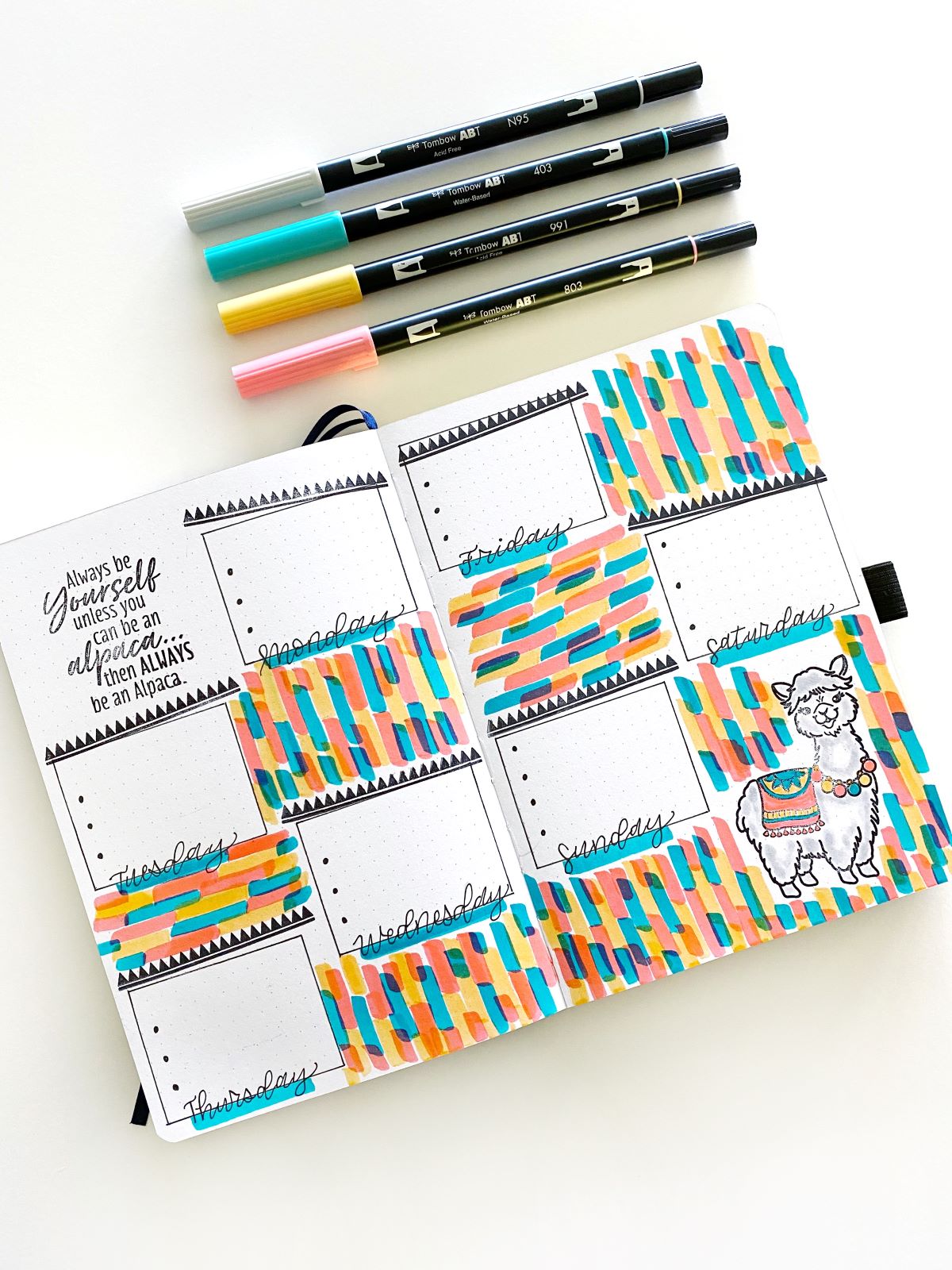 For a final touch, use MONO Drawing Pen 01 to add abstract shapes and dots to a few of the colored sections. Also, fix any areas where the stamp may not have been stamped all the way through. I also decided to highlight the days of the week a little more and added yellow to the tops.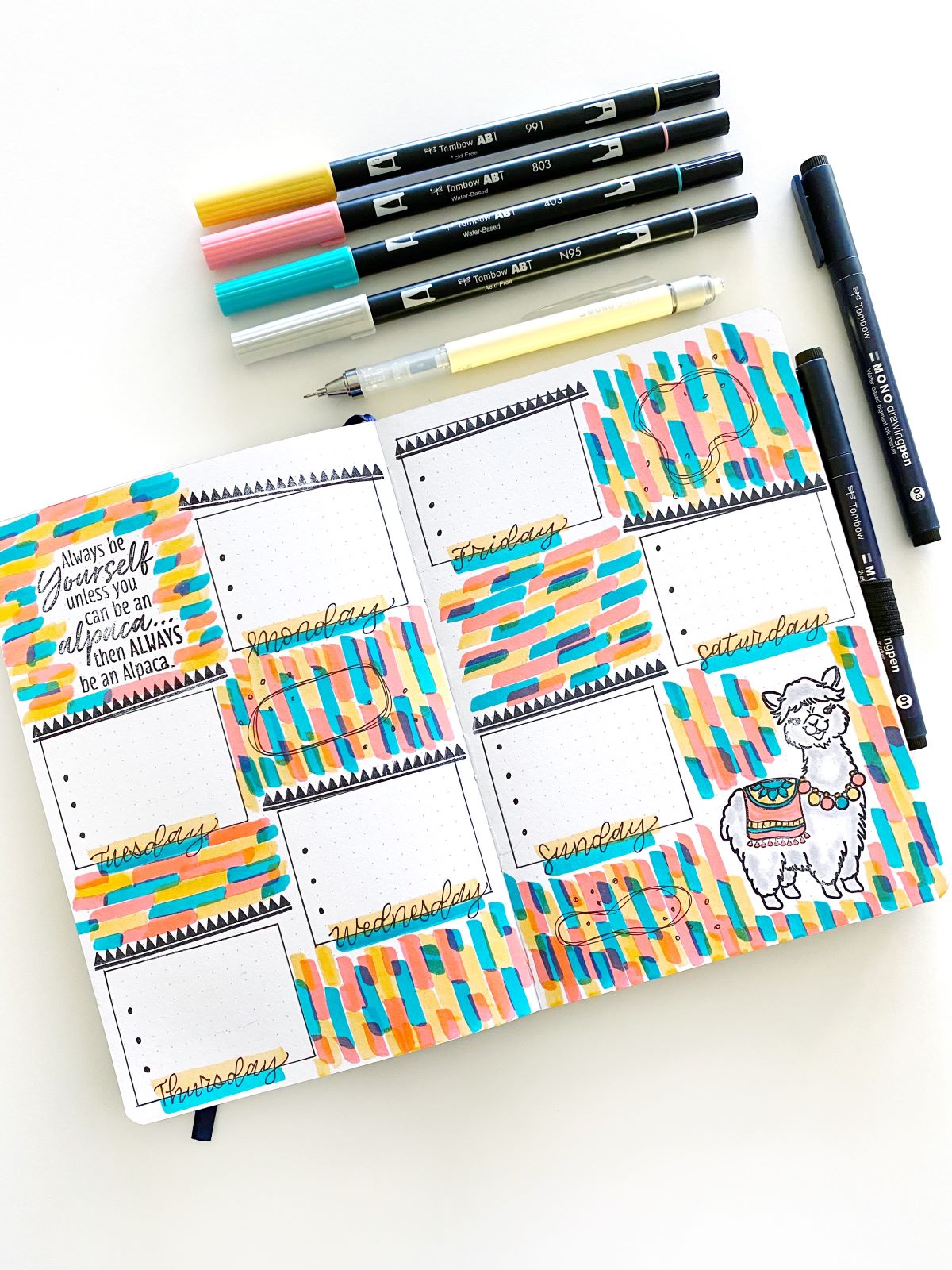 Your alpaca bullet journal spread is done! Here's a closeup of it: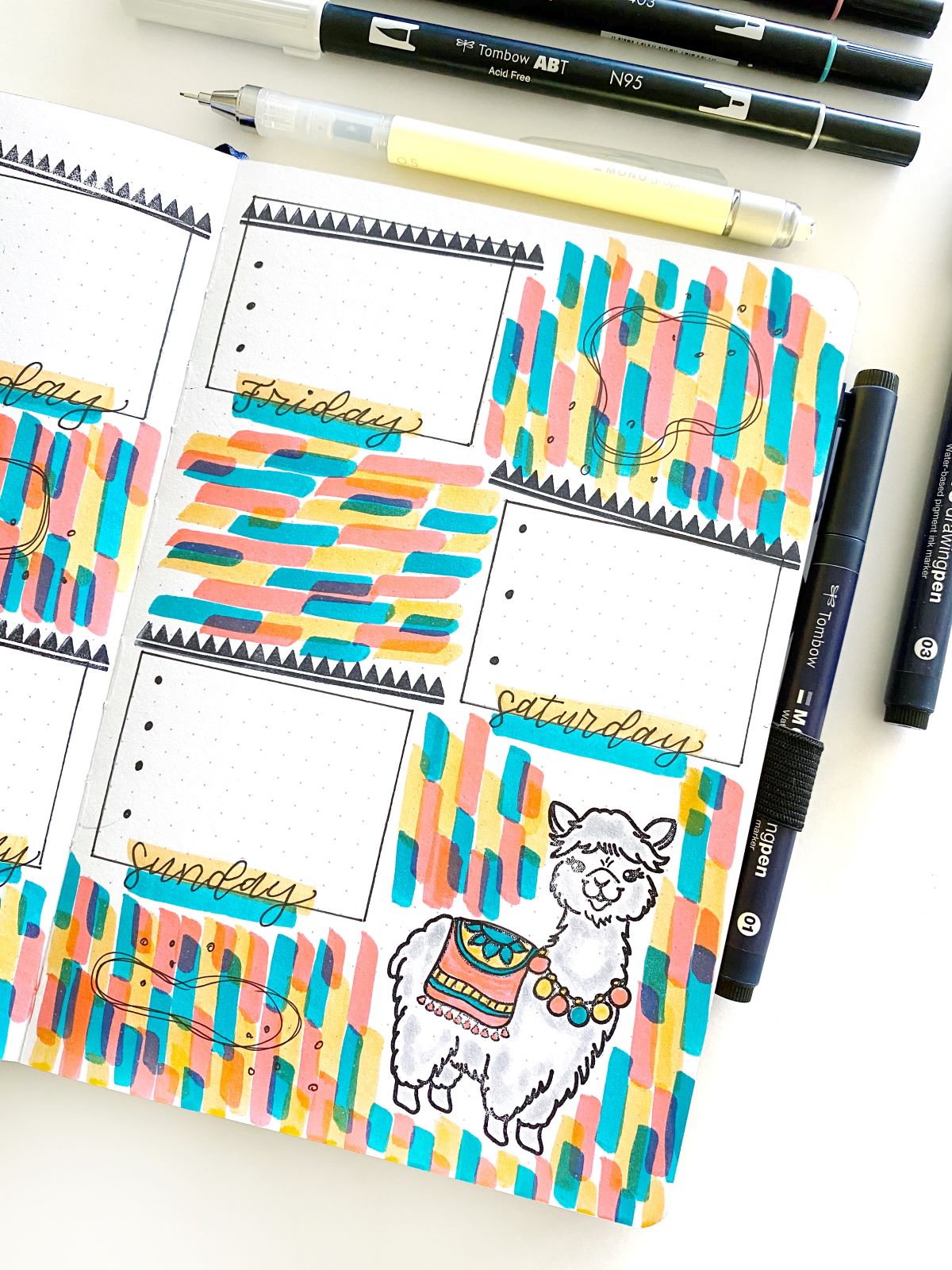 If you give this a try, be sure to tag us at @tombowusa and @thebrewtifulword so we can see your amazing work!
For more bullet journal inspired projects, check out these posts:
Thanks for following along, see you next time!
Mandy