Stamped Wood Slice Ornaments Using Dare 2B Artzy Stamps
Hi Tombow friends, it's Natalie from Doodlecraft sharing a fun craft for the holidays! Make darling wood slice ornaments with stamps from Dare 2B Artzy and Tombow ABT PRO Alcohol-Based Markers. They make great ornaments, gift tags and handmade gifts.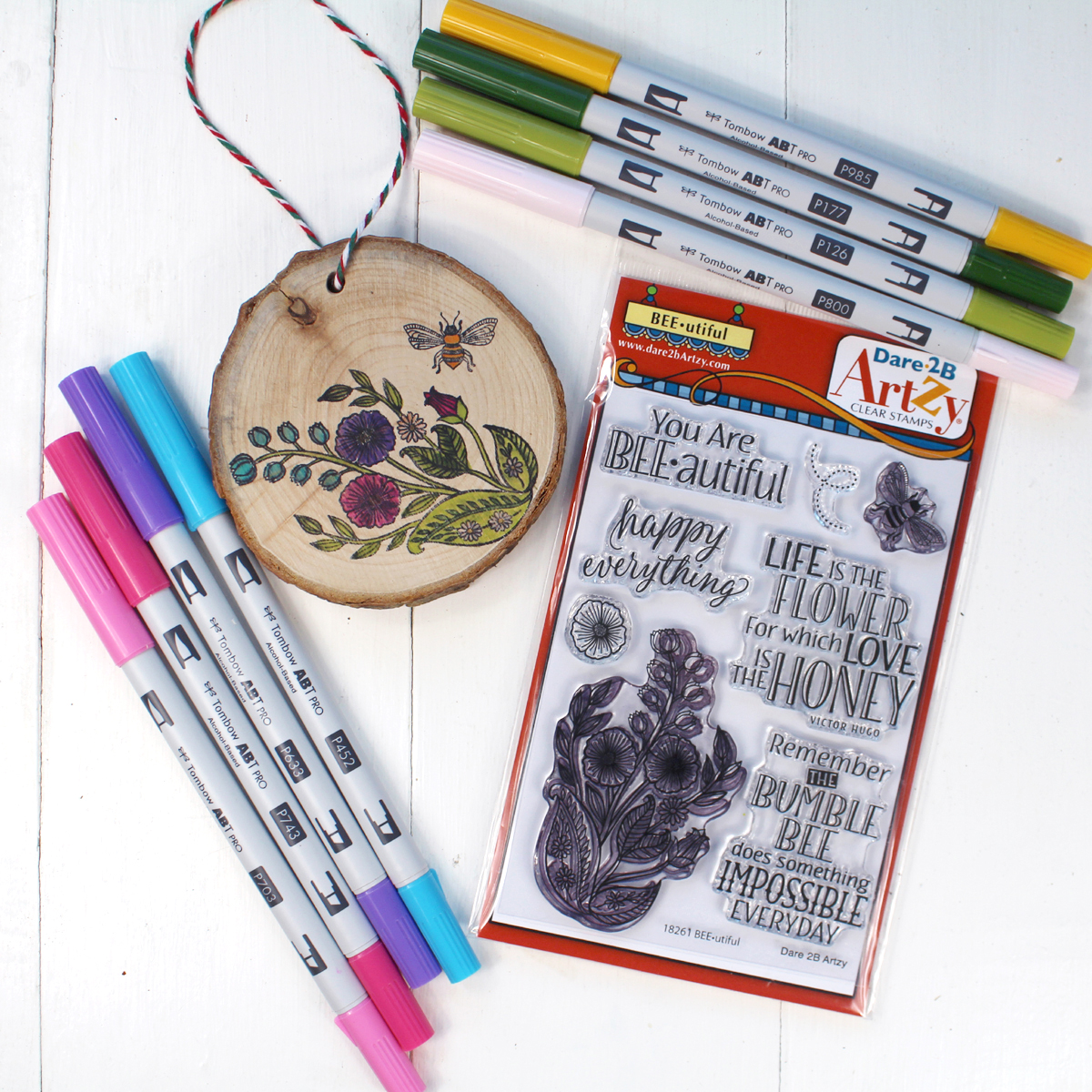 Did you know you can use ABT PRO Markers on surfaces other than paper? It's true! They are alcohol-based and work great on fabric, like these face masks. They also work great on wood. Wood slices make the perfect ornaments. You can cut your own or find them at craft stores or online.
Supplies Needed for Wood Slice Ornaments:
Wood slices
Dare 2B Artzy Stamps(10% off with code: FALL10)
Black ink (I used Stazon)
Acrylic block
Twine

Step 1: Stamp the Images
Begin by placing the stamp on the acrylic block. Ink it up and stamp it on paper a few times. Then, ink it up completely. I hold the ink pad and press it down on the stamp several times. I move it around to ink the entire image.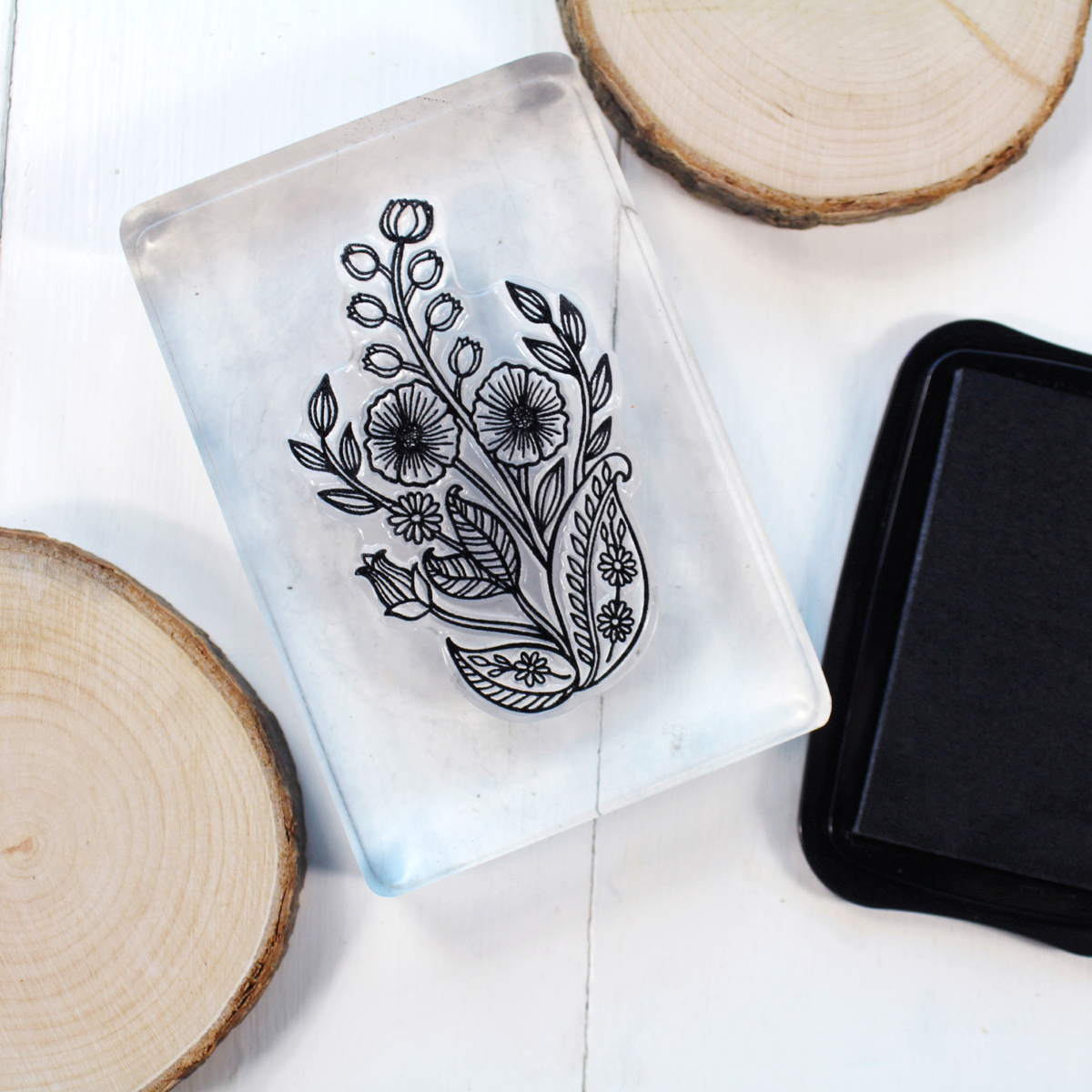 Then, press the stamp down on the wood and press firmly. Do not rock the stamp.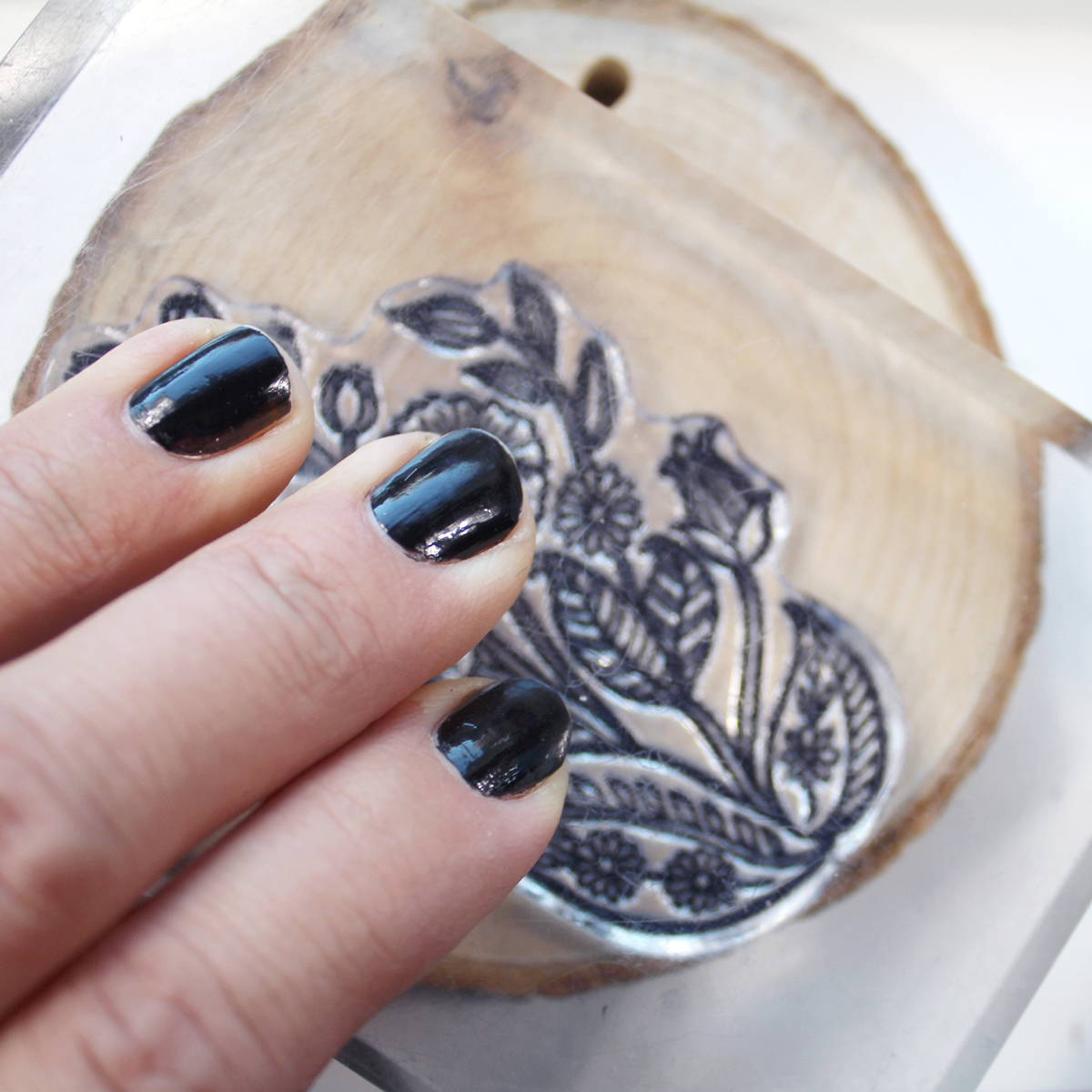 Repeat the process for all the wood slices. These would make a great gift! I'm using the Just Chillin' Stamp Set and the Bee•utiful Stamp Set. Solvent ink is permanent but can be cleaned off the stamps with rubbing alcohol. They may discolor the polymer slightly, but it does not affect the stamp image at all.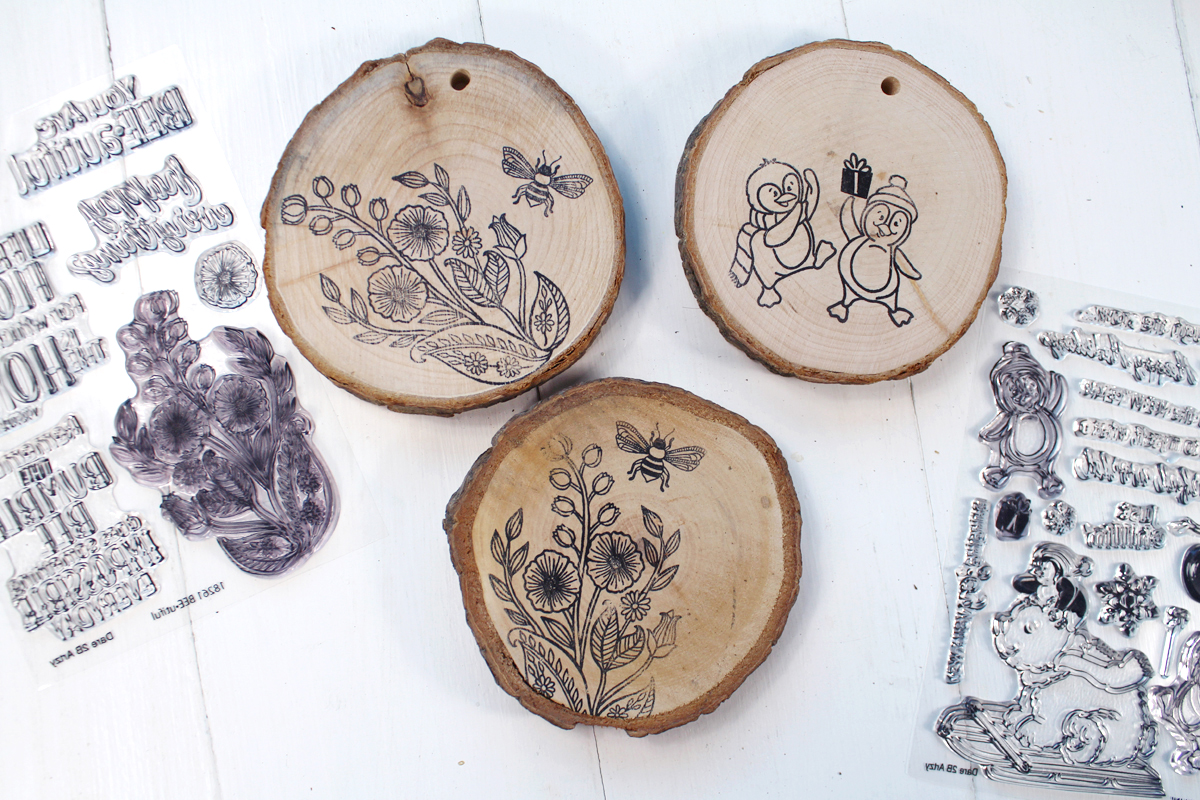 Step 2: Color the Stamped Image
Now use ABT PRO Markers to color in the images. Coloring on wood is different than paper because of the grains. The ink can spread. Color well inside the lines and allow the ink to spread to the line. You will adjust and get the hang of it pretty quickly. Try to color around the black inked lines instead of coloring right over the top of the ink.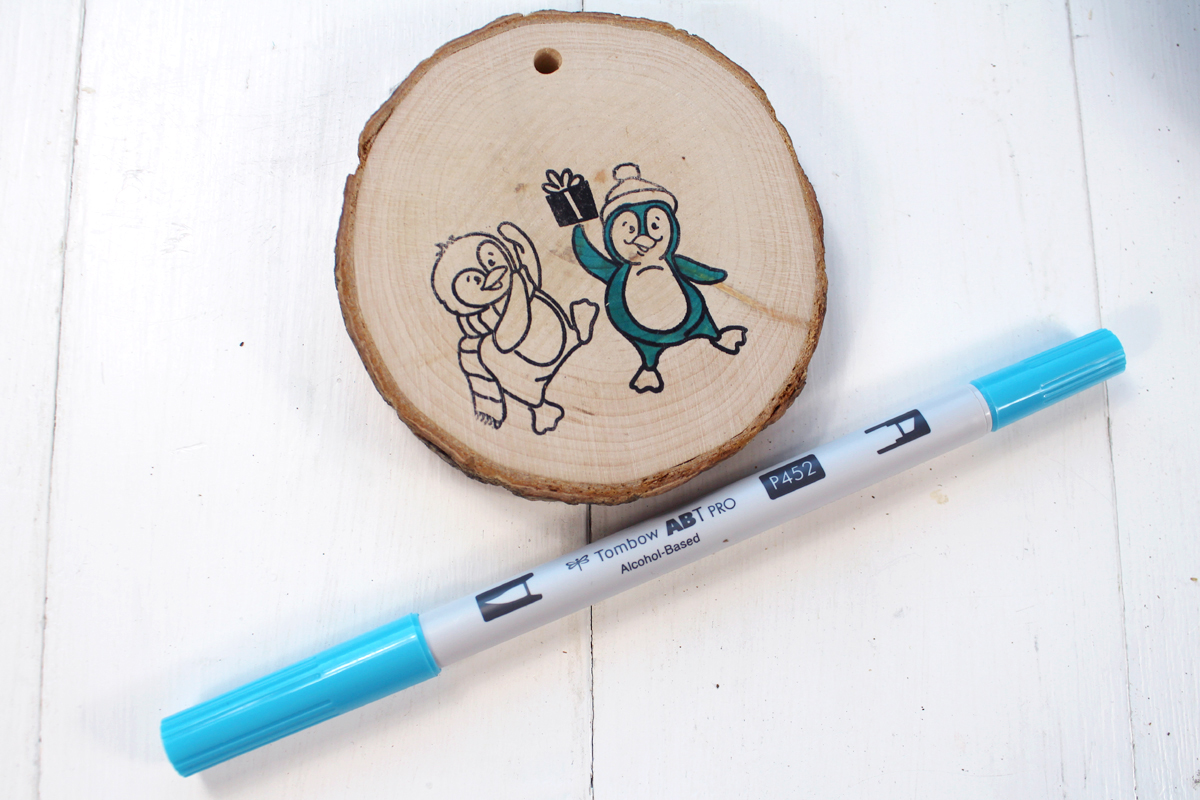 Step 3: Finishing Touches
Drill a hole in the wood slice and string it with some twine. You could add some hand lettering with a Fudenosuke Brush Pen. These would make darling gift tags too!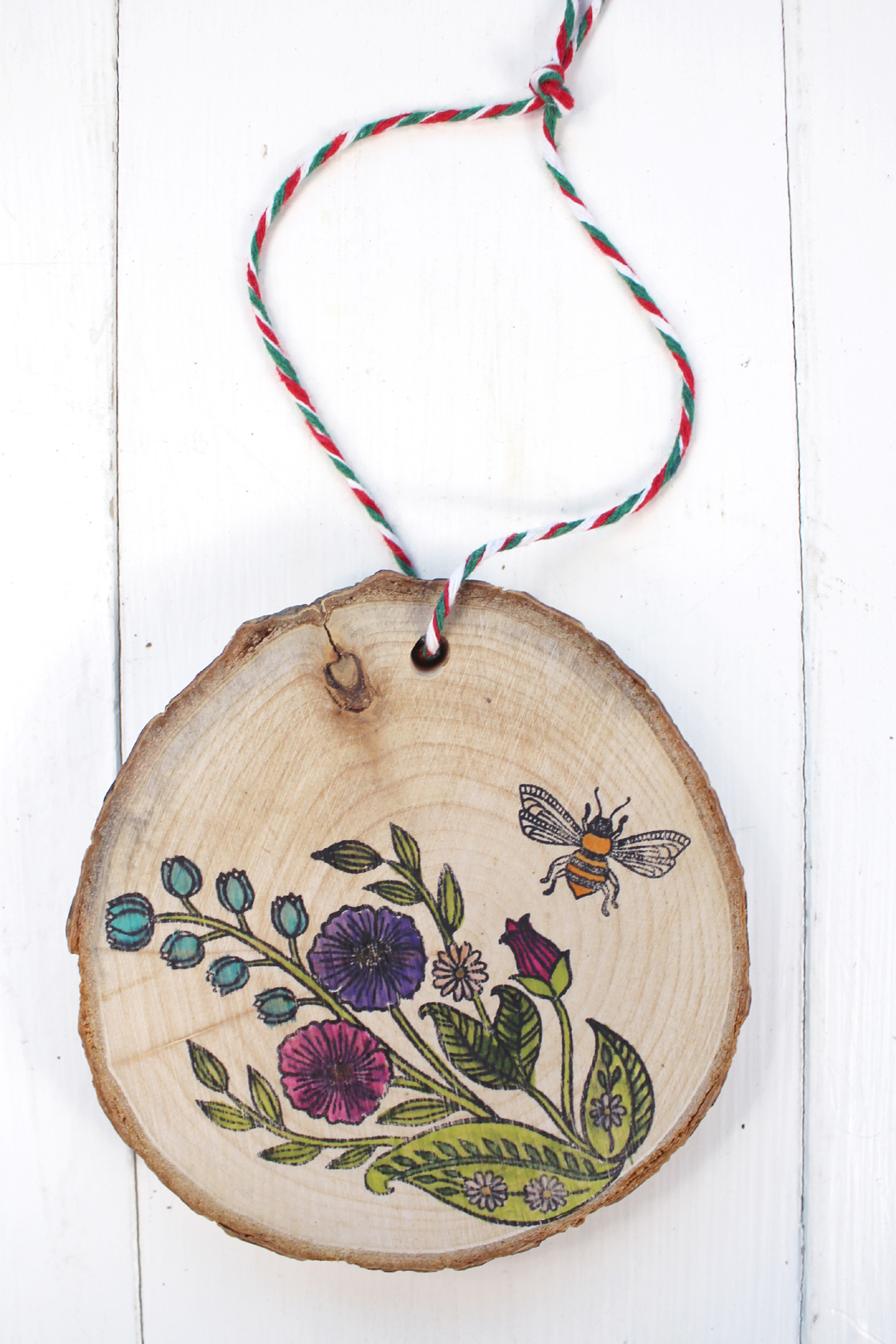 I love the subtle and distressed look of the ornament!
Make darling wood slice ornaments using stamps and ABT PRO Markers for the holidays. Share them and tag @tombowusa and @doodlecraft so we can cheer you on!