Hi friends, Adrienne from @studio80design here to share a geometric mindfulness activity using TwinTone Markers you can do at home! The last few weeks, I've been enjoying creating geometric drawings as a way to focus my mind while at home during quarantine and give myself a creative outlet! Plus, it's really easy to stop and start again throughout my day!
Materials you'll need: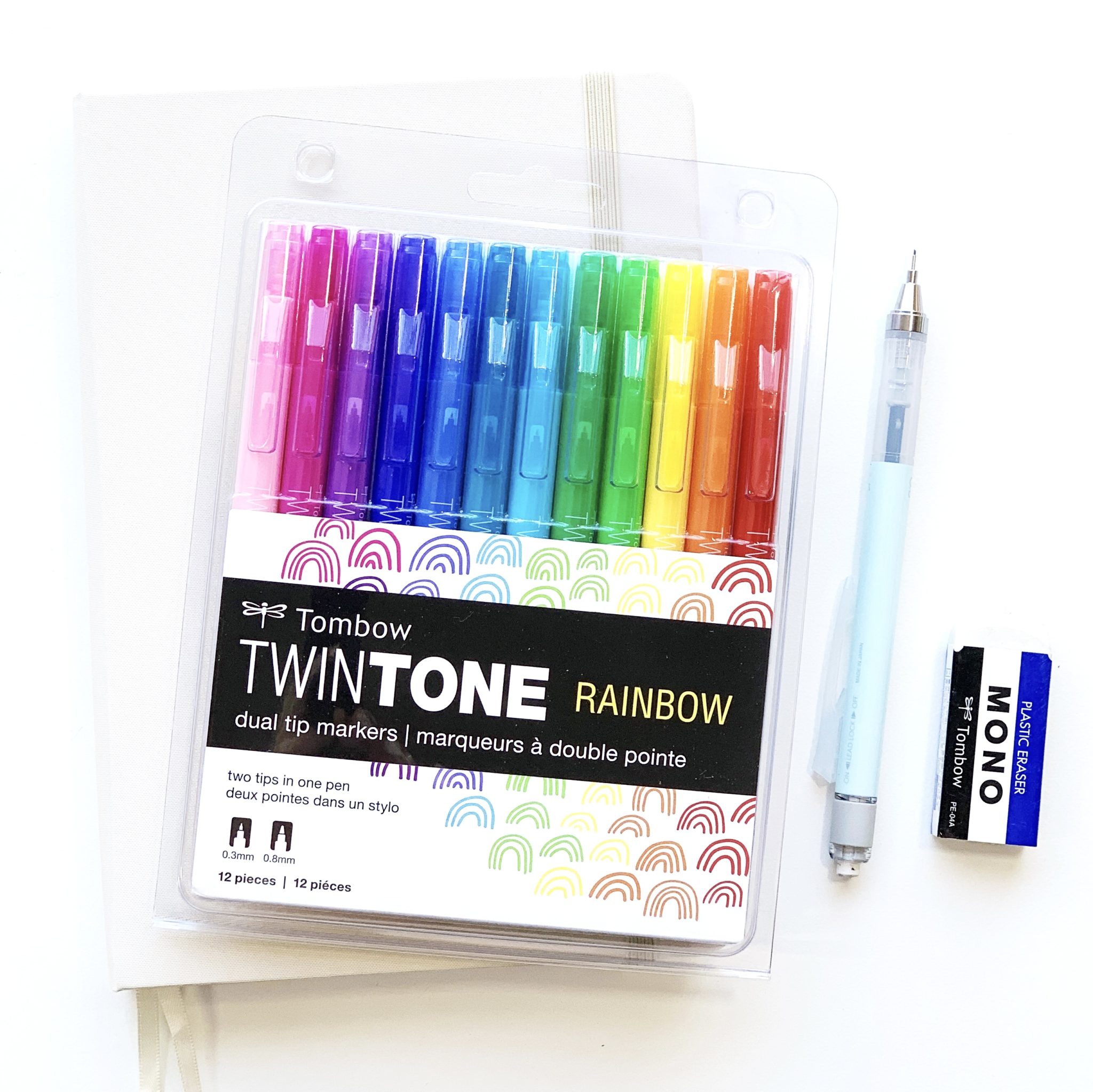 Step 1
The first step is to use the MONO Graph Mechanical Pencil to make guidelines for where each color section will go on your dot grid paper. I'm making my drawing section 24×36. Each section of color is 3×24 squares. Then, draw right triangles with a base of six boxes across each row. I ended up having 12 rows, which is the same amount of markers in the TwinTone Marker Rainbow 12-Pack!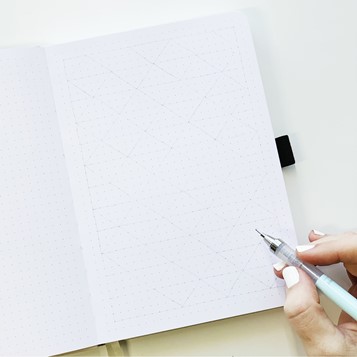 Step 2
Once you have your guidelines drawn, take your first TwinTone Marker and use the broad tip to trace the guidelines of the rectangle and triangles.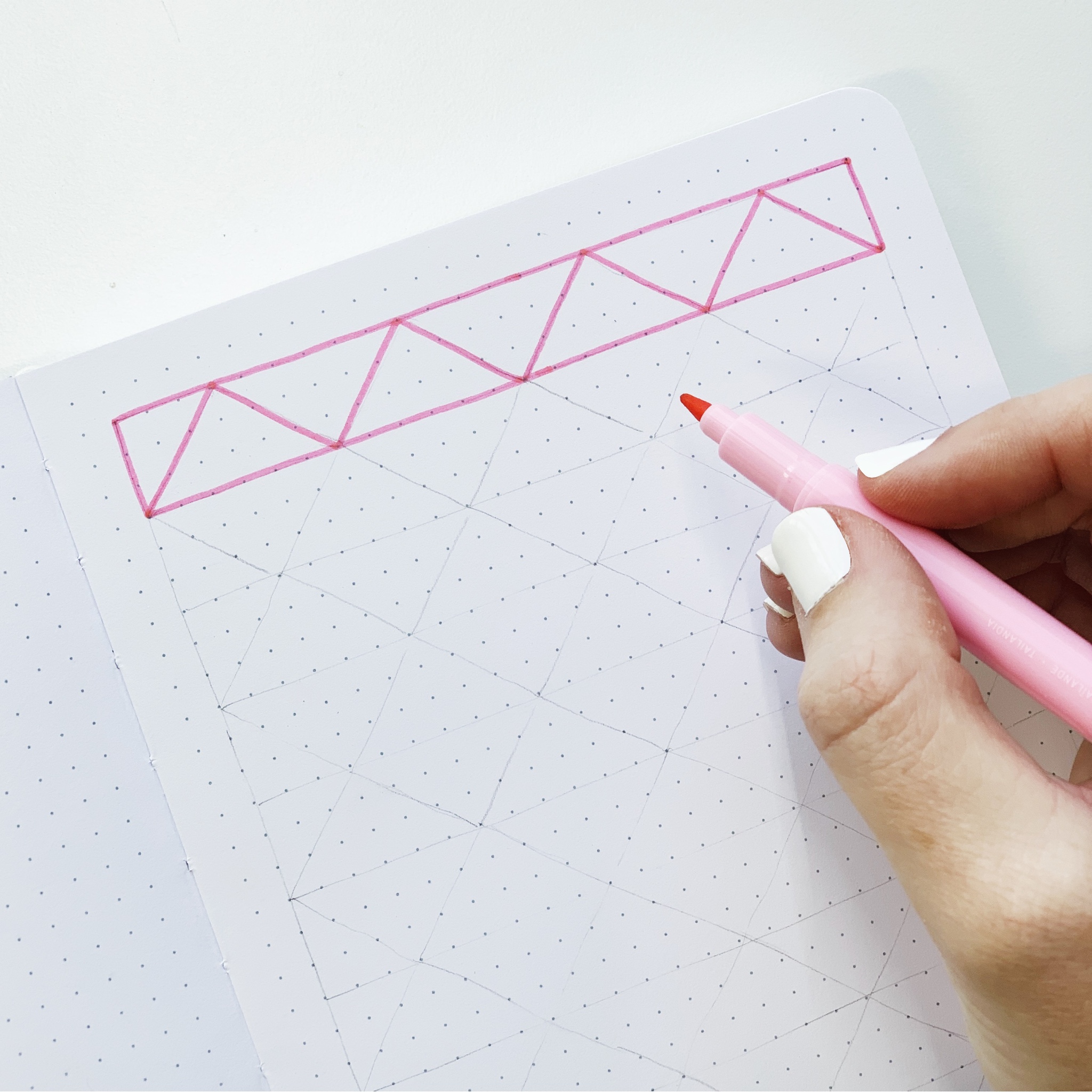 Step 3
Next, draw vertical lines coming down from the top of each triangle towards the middle. Since each triangle is three squares high, draw the lines down 1.5 boxes.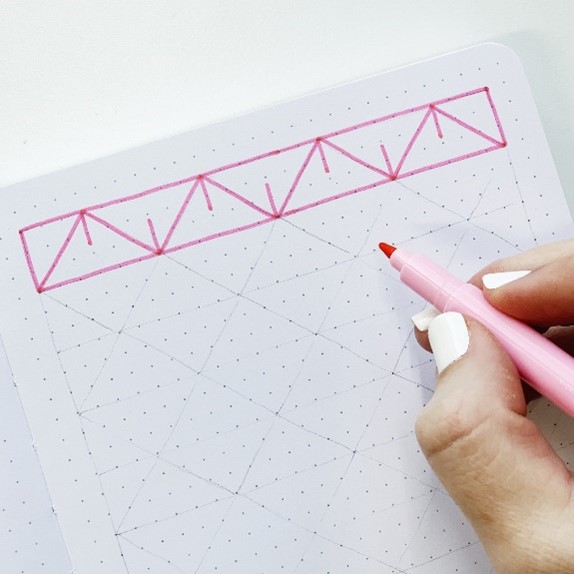 Step 4
Connect the lines from the bottom of that center line to the corners on each of the triangles. Here's where you'll start to see a geometric pattern form!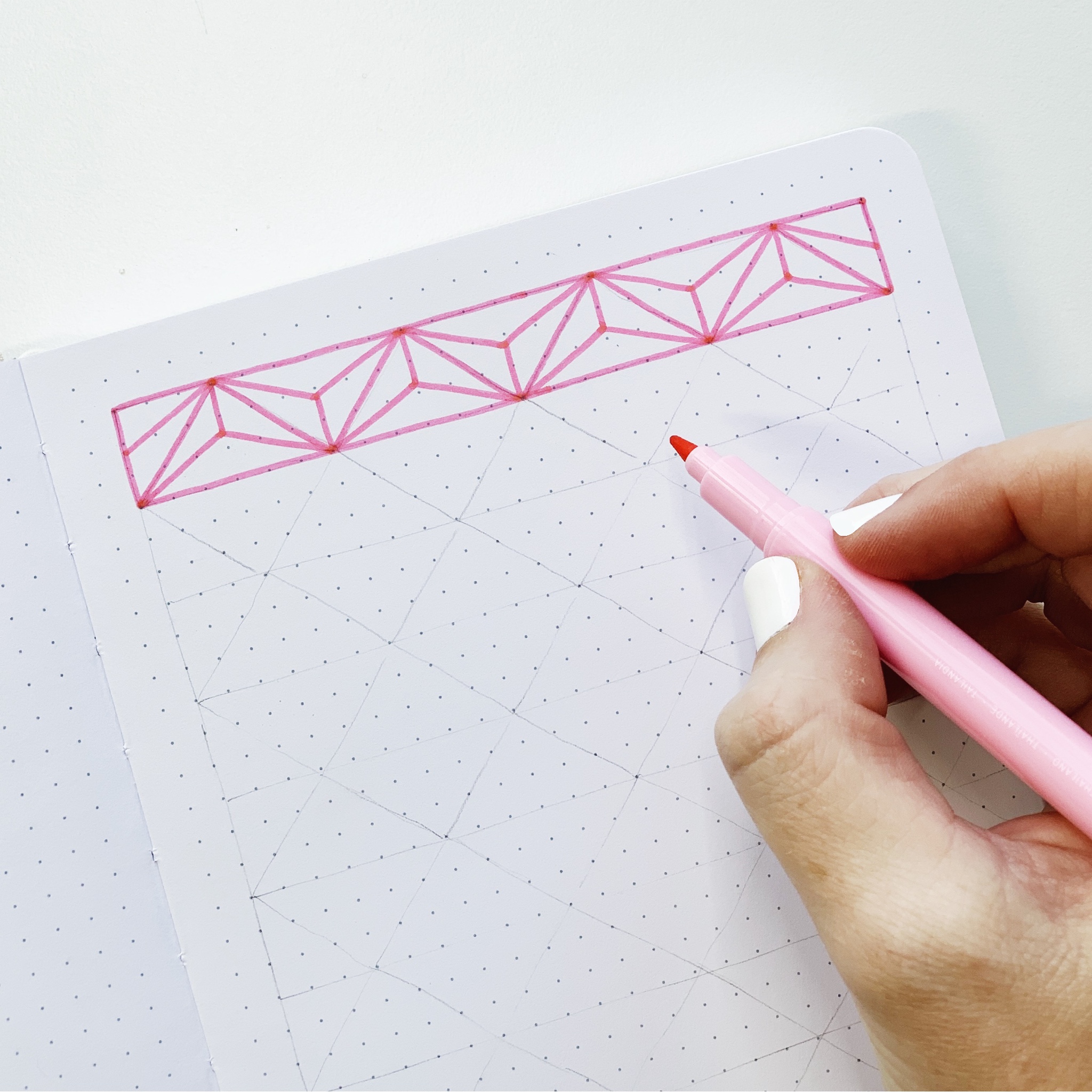 Step 5
Now, use the fine tip side of the TwinTone Marker to draw small triangles inside each of the shapes on this pattern. I love the contrast between the thick and thin lines of the TwinTone Marker in this geometric pattern!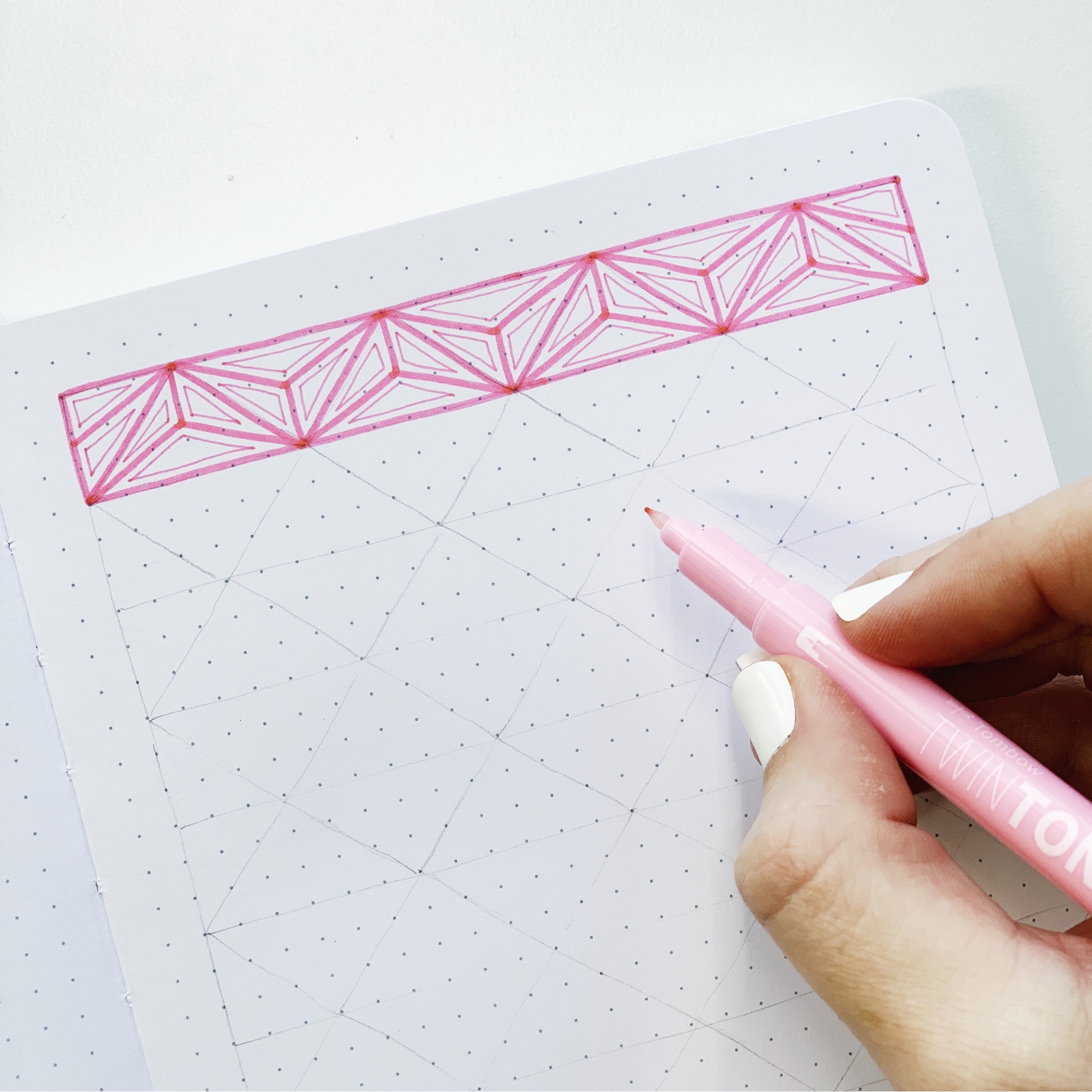 Step 6
Grab the next color in the TwinTone Marker Rainbow 12-Pack and create the same pattern below the first!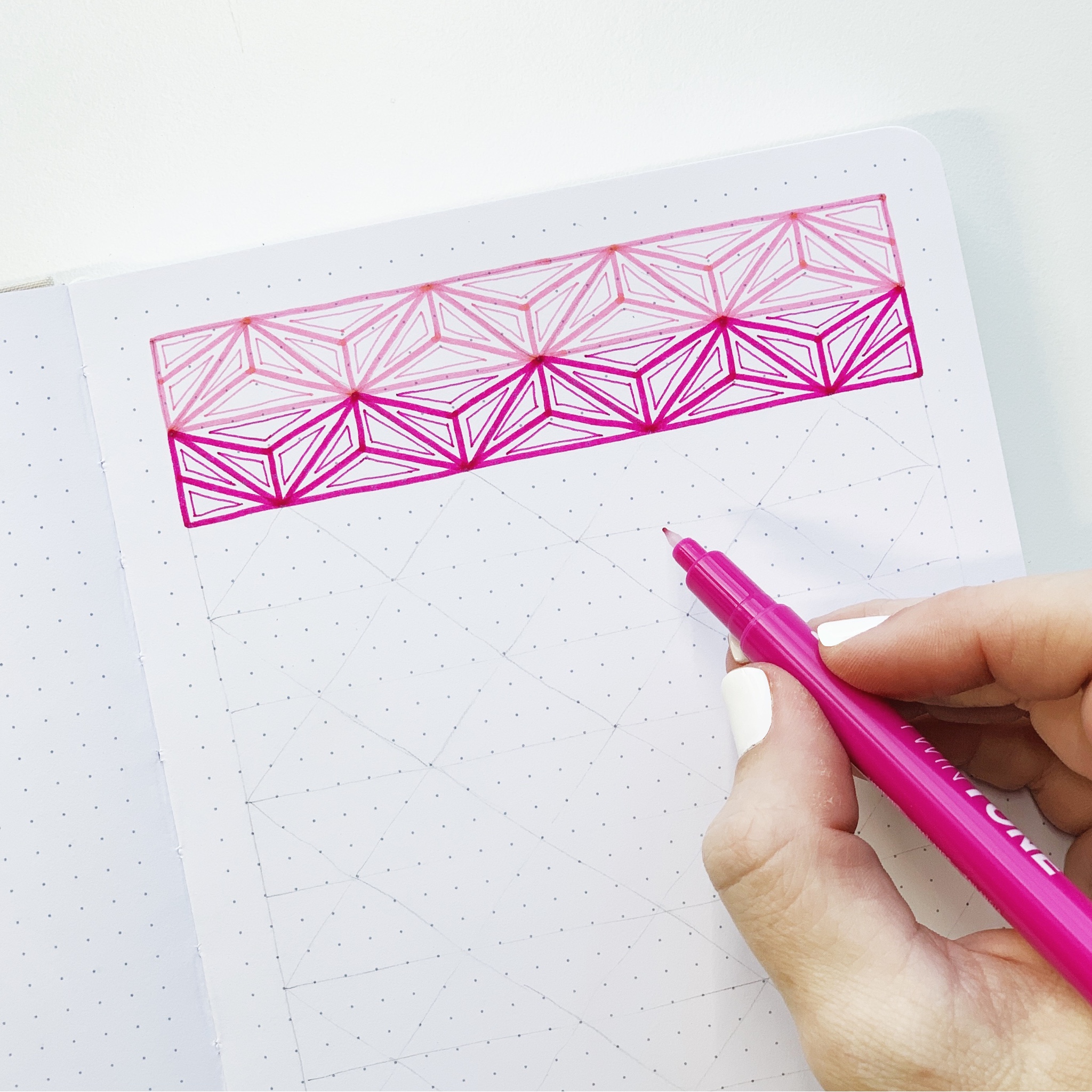 Step 7
Continue to draw this pattern using all the colors in the TwinTone Rainbow 12-Pack. Make sure to inverse every other one. Erase any extra pencil marks using the MONO Eraser and you're done!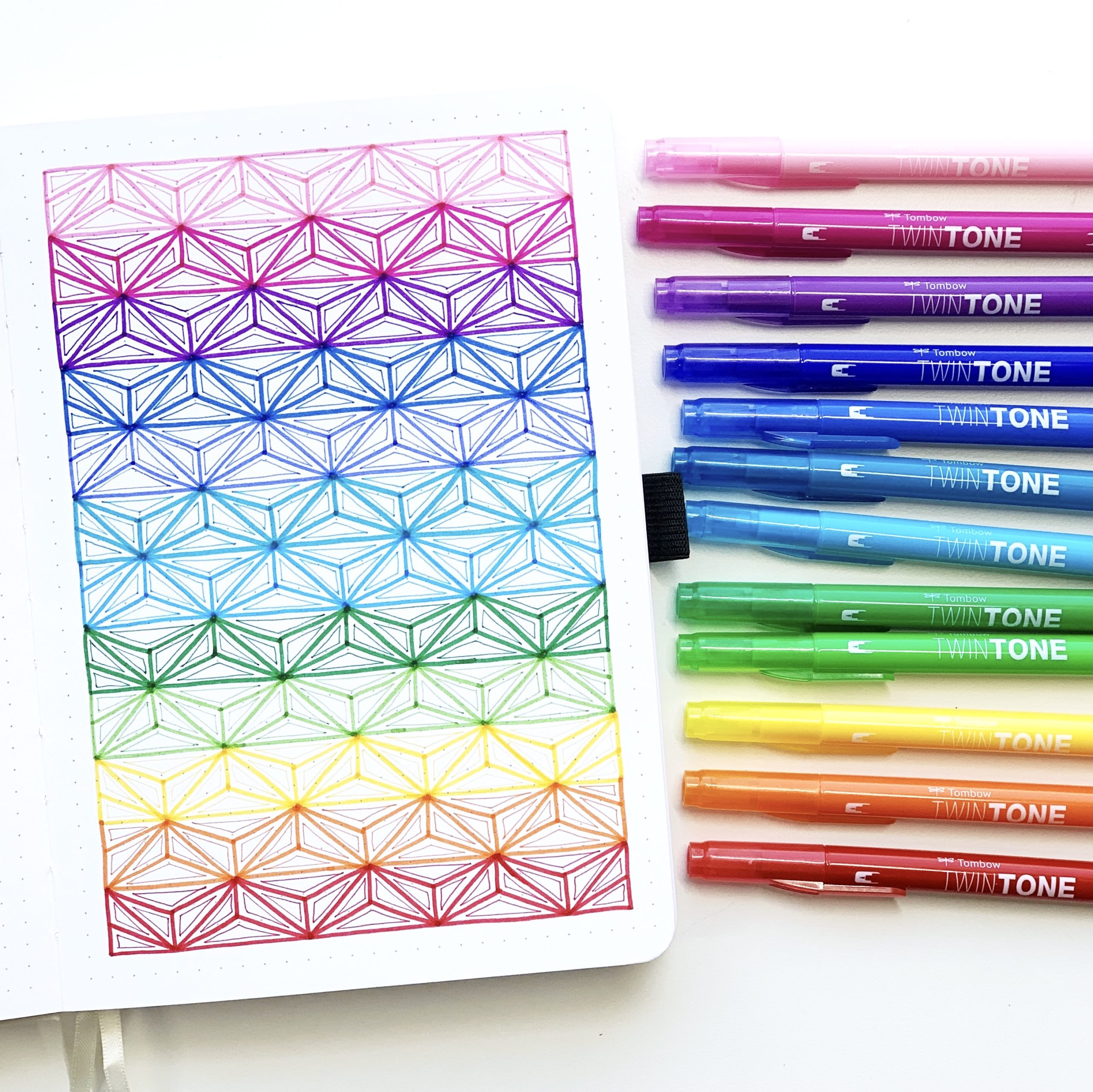 Thanks so much for visiting today! I hope you give this geometric pattern a try and see if it helps you de-stress! For more inspiration like this, make sure to follow me @studio80design!
For more geometric drawing ideas, check out these posts: