Hi Tombow friends, this is Jennie! Today, I will show you how to make watercolor geometric patterns for your happy mail! Young crafters might enjoy this project too!
Supplies:
Washi tape
Mixed media or watercolor paper
Scissors
Card base
Tombow Foam Tabs
Step 1:
Use washi tape to create geometric patterns on the paper.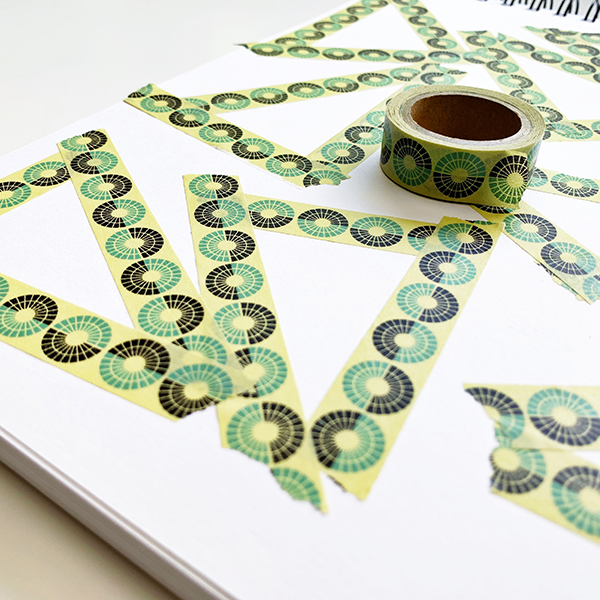 Step 2:
Color the inside of the triangles with the Tombow Dual Brush Pens. I used the Dual Brush Pen Retro 10-Pack but any pack will work! I used four colors first. Blend the colors and create a watercolor texture using the Tombow Water Brush. I used the Flat Tombow Water Brush but you could also use the Medium.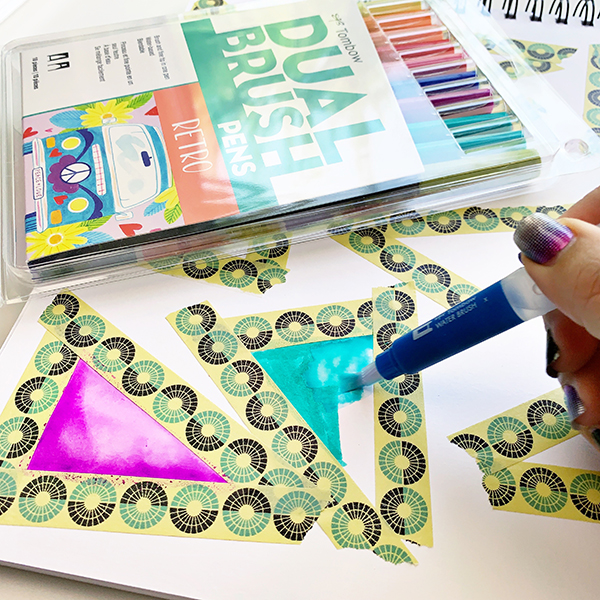 Use the Tombow TwinTone Markers to add patterns inside the triangles. I made little swatches to figure out which colors I was going to use. Always swatch your colors. You wouldn't want to ruin your art!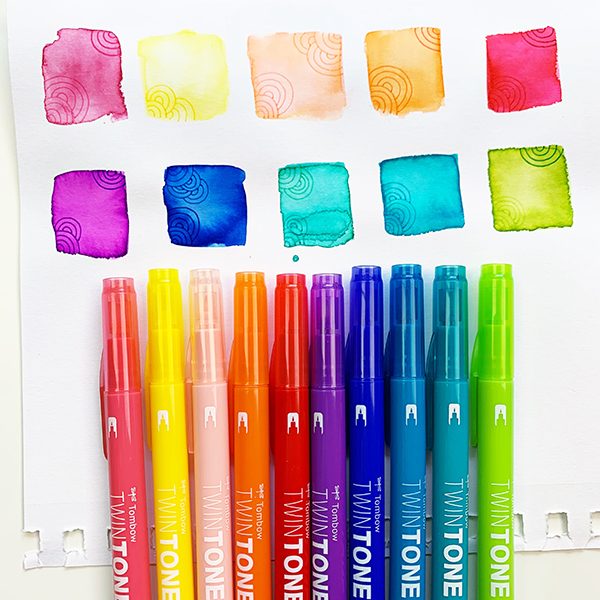 Step 3:
After the triangles are dry, use the Tombow Twin Tone Markers to draw patterns.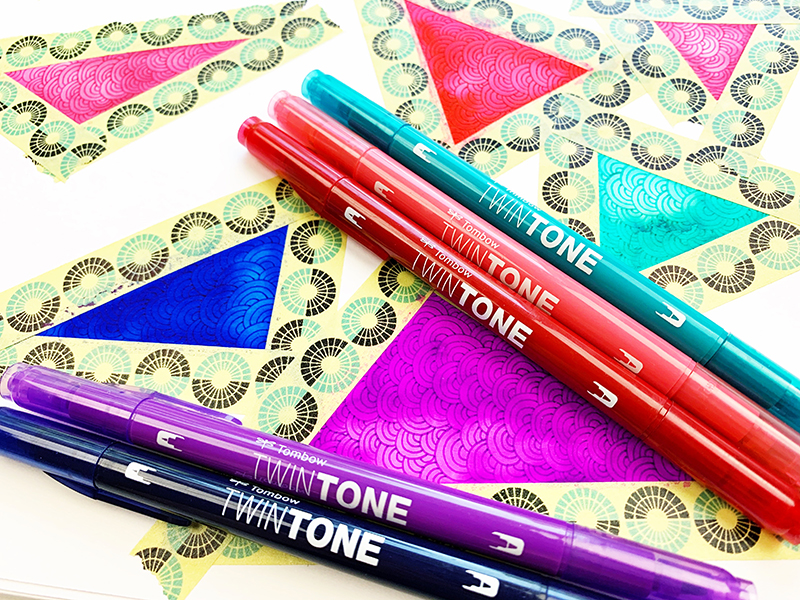 Step 4:
Remove the washi tape carefully.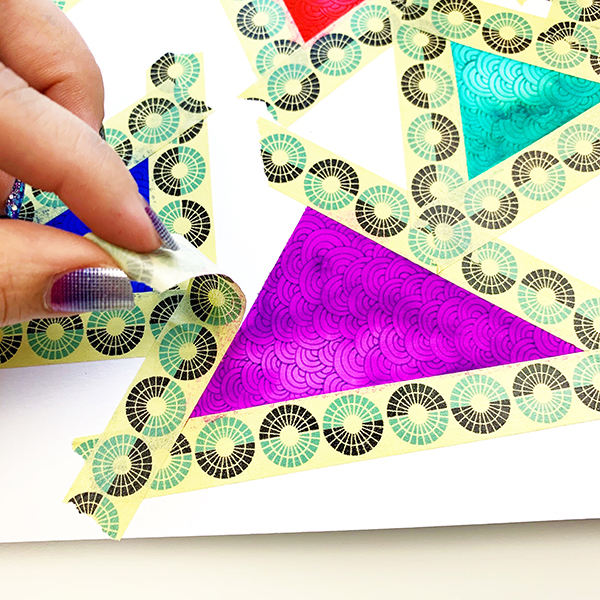 Step 5:
The washi tape covers a lot of space. Repeat steps 1-4 to cover that space. You might have to put washi tape on top of some of the shapes. Be extra careful when you remove it.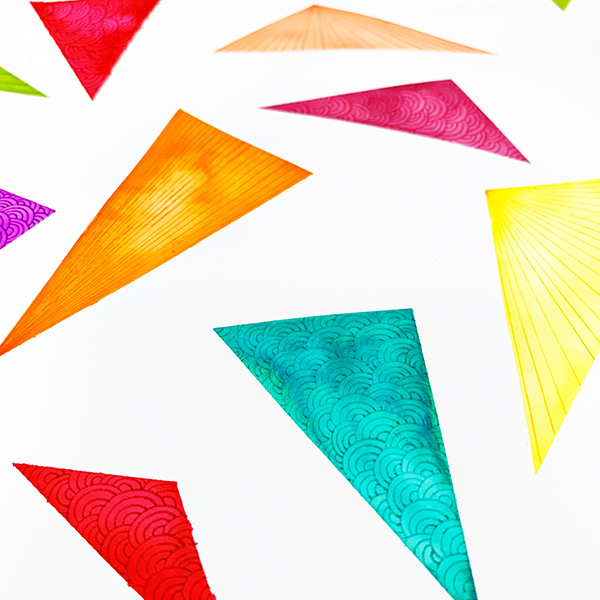 Step 6:
Time to make an envelope! Cut a 8.5 x 8.5 square of the geometric pattern paper you created. Rotate the paper to turn the square into a rhombus. Make vertical score marks three inches from the vertices. Rotate the paper 90 degrees and make vertical score marks 3 5/8 from the vertices. Use the Tombow Power Mini Glue Tape to glue the bottom of the envelope.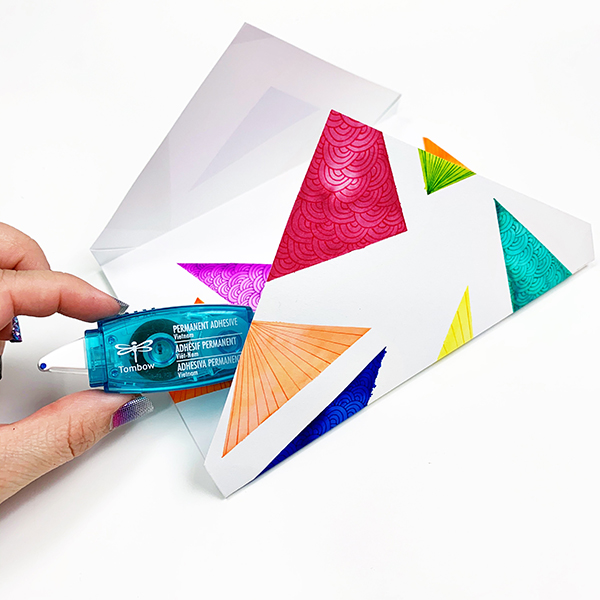 Let's Make a Simple Kandinsky Inspired Card!
Step 1:
Make blocks of color using the Tombow Dual Brush Pens and blend the colors with the Tombow Water Brush. Let them dry.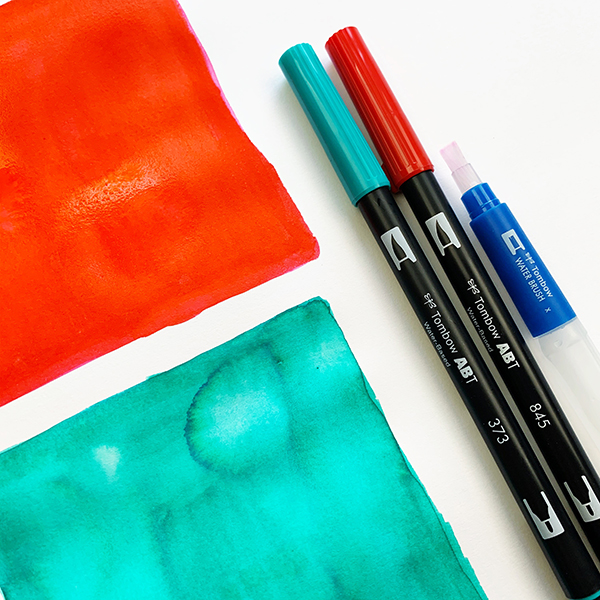 Step 2:
Cut triangles and use the Tombow Power Mini Glue Tape to adhere them to a card mat. Don't be afraid to go outside of the card base.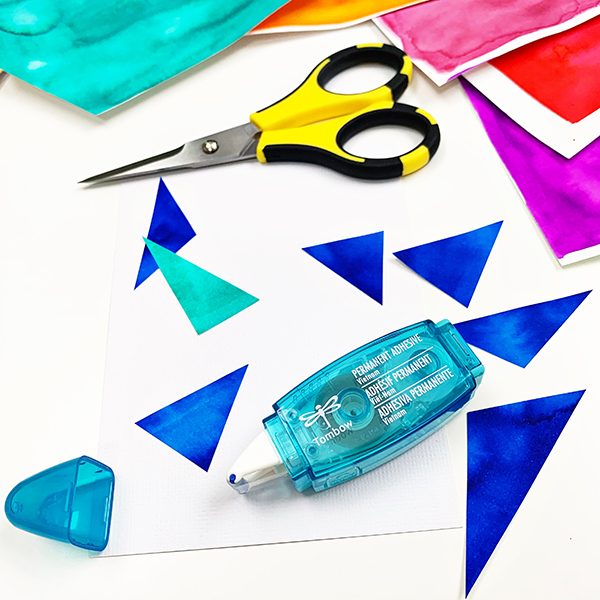 Step 3:
Cut more shapes or use a punch for the circles. If you want to keep this as a postcard, use the Tombow Power Mini Glue Tape. For cards, make it interesting with the Tombow Foam Tabs.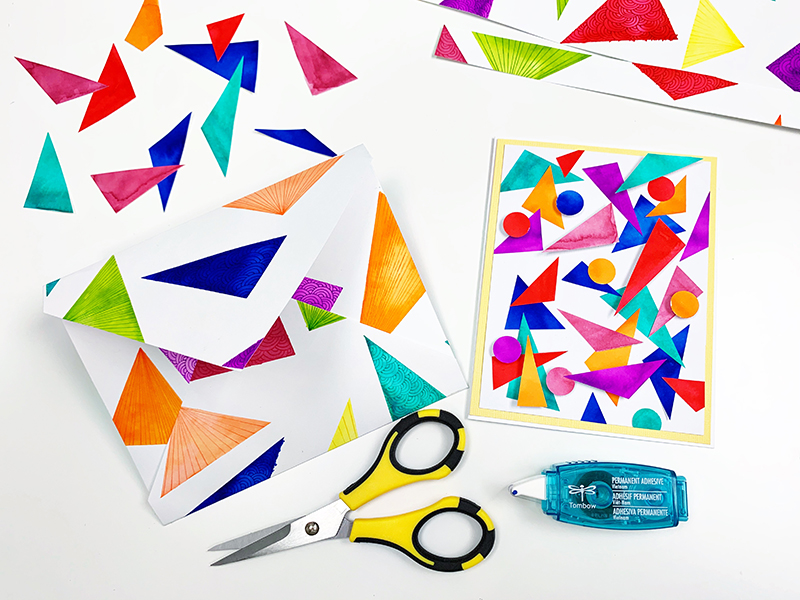 Your card is ready to mail! Just use the Tombow Fudenosuke Brush Pen to letter the address!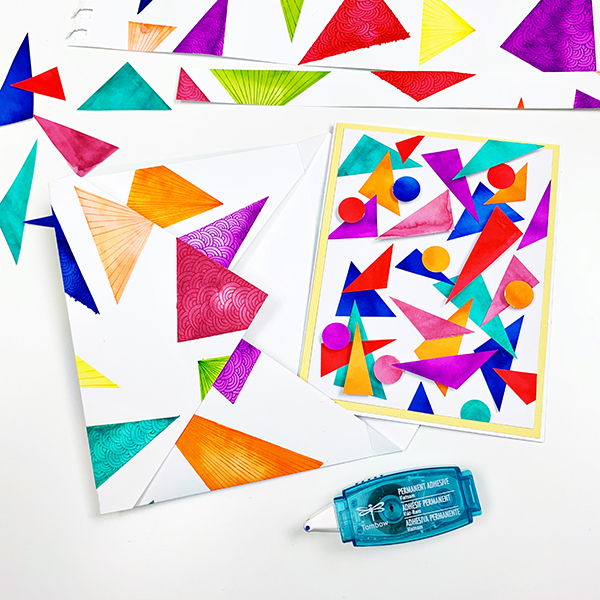 I hope you enjoyed this tutorial! Take care!