Hello friends, this is Smitha here and today let's pull out our Tombow Dual Brush Pens and create a Fall Leaf Painting together.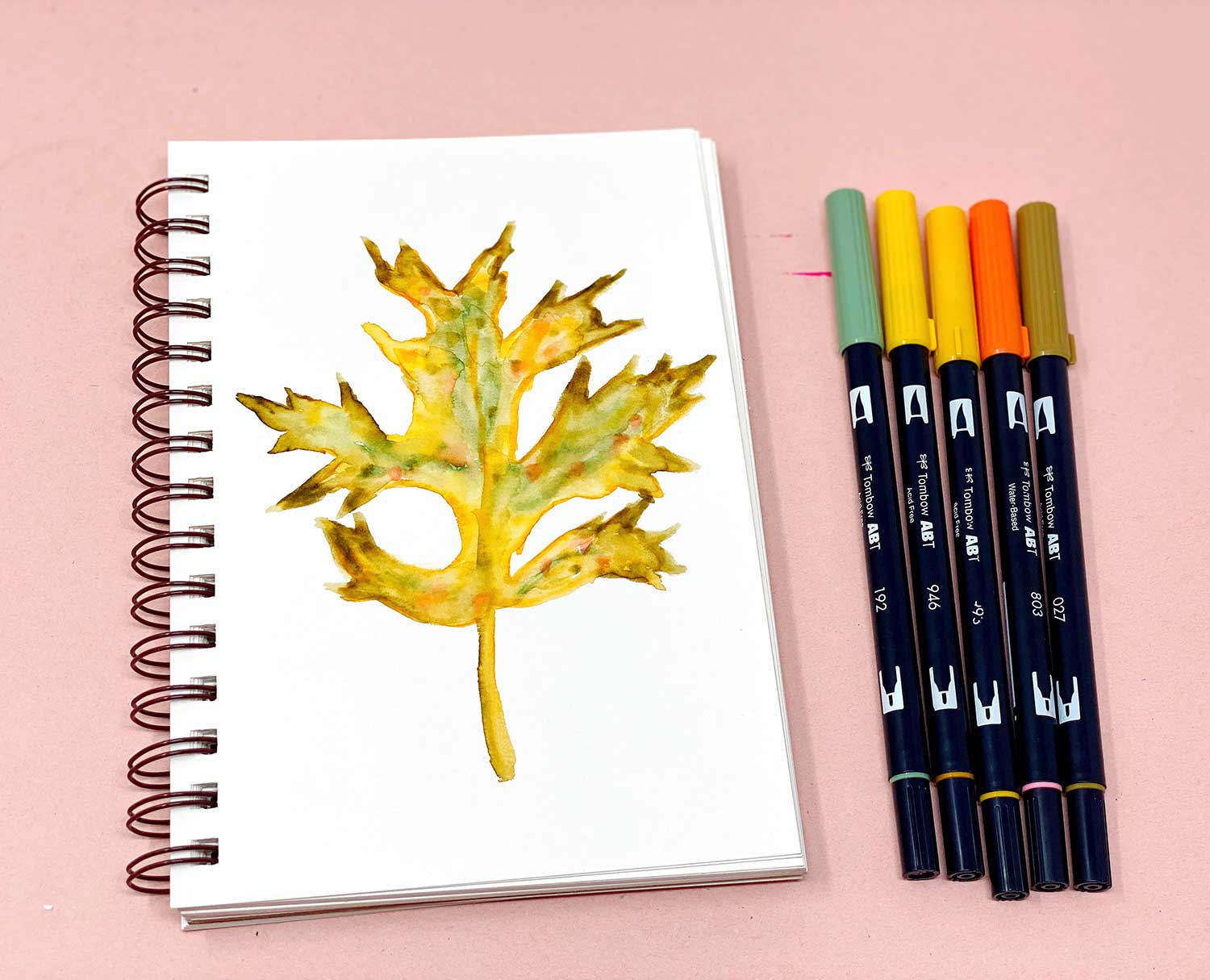 Material list:
Watch the video tutorial:
You can see the entire process technique video I created. Click the video box below or click here to watch on YouTube.
Step 1:
First, we draw the leaf shape using Tombow Dual Brush Pens. I'm using a photo from this Fall Leaves Images post as a reference today. I used two to 4 colors to quickly sketch the leaf shape onto my mixed media sketchbook.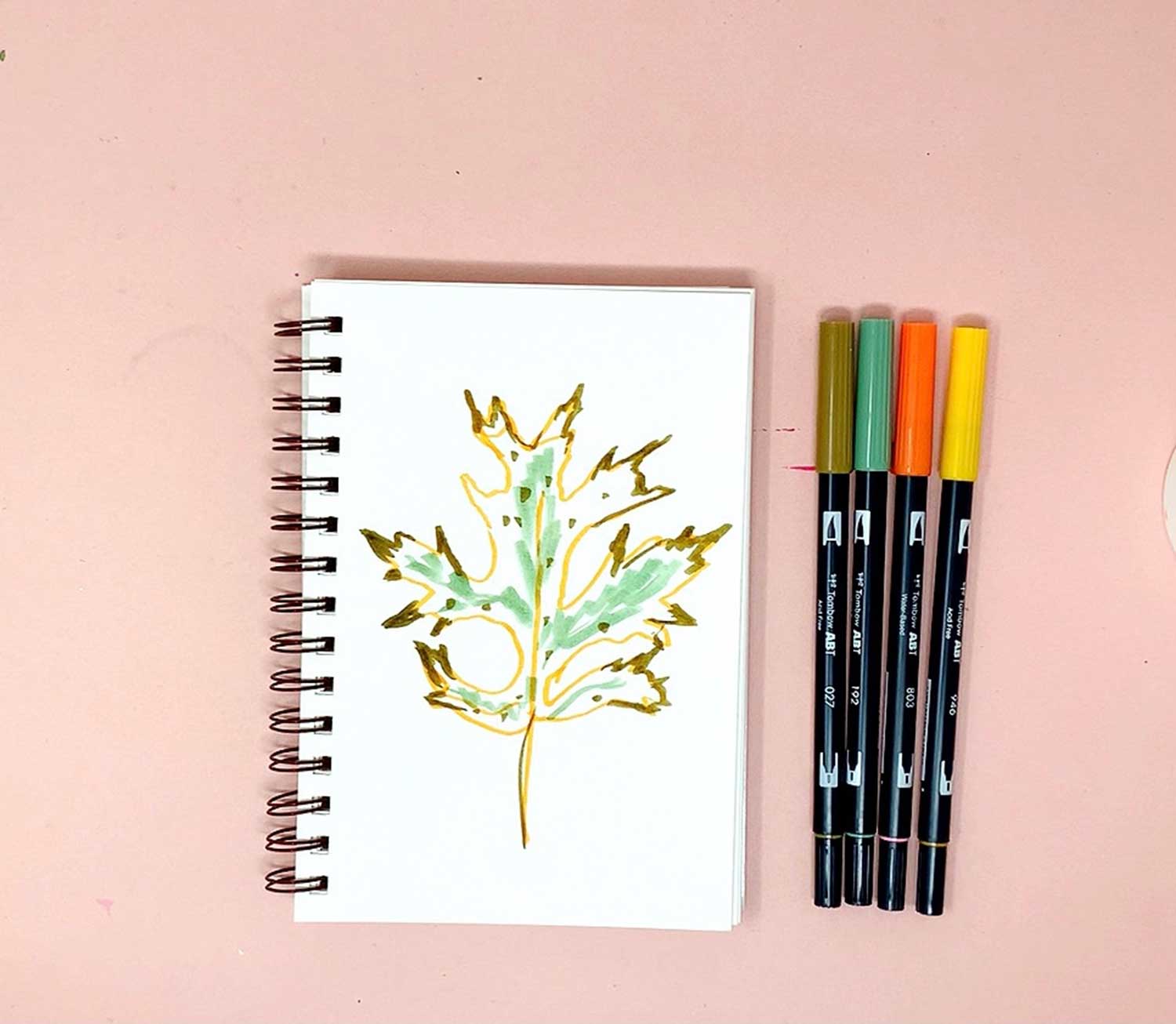 Step 2:
Next, add color into the leaf shape, mainly yellow and orange colors with a hint of green. Using a large paintbrush and little water, slowly blend the colors. Use a little water, and let the colors blend but not get watery and run into each other.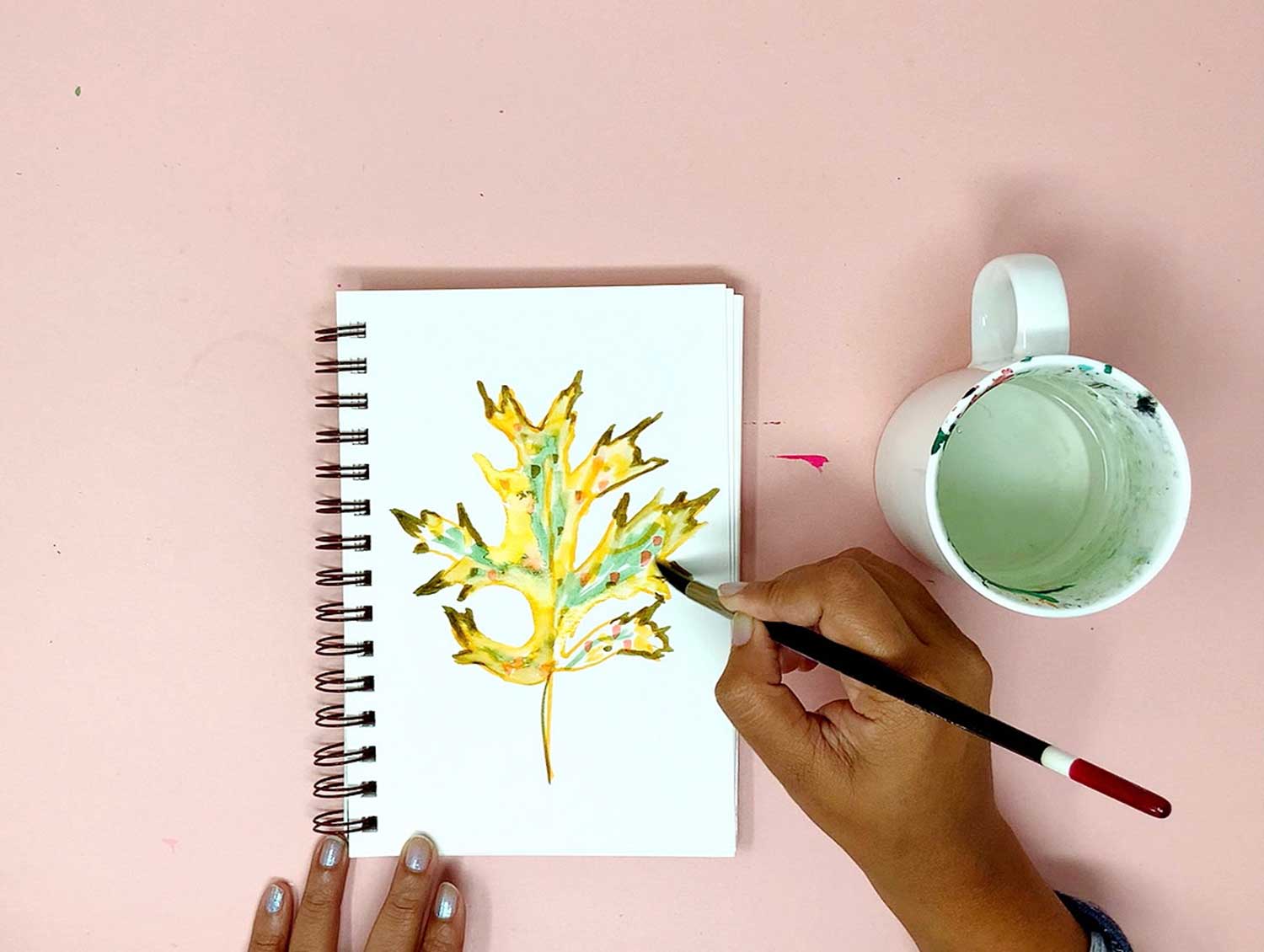 Step 3:
Add more details like darker tips to the leaf, and some orange dots. You can over the leaf with a black pen and add finer details if you want, but I chose to leave it as is – I love the simple look of this fall leaf painting!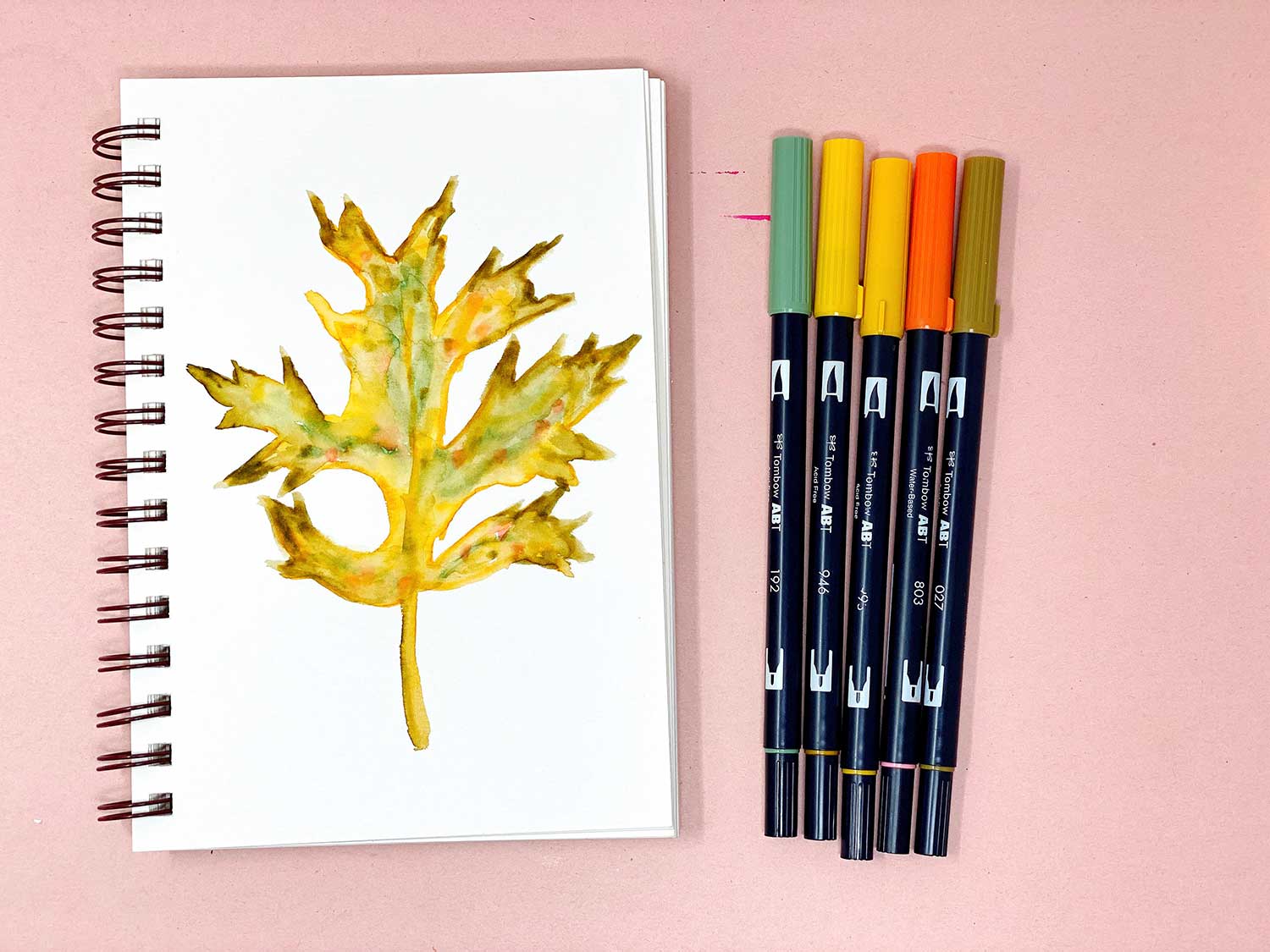 I thoroughly enjoyed painting this today. It brought a little fall/autumn vibe to my sketchbook!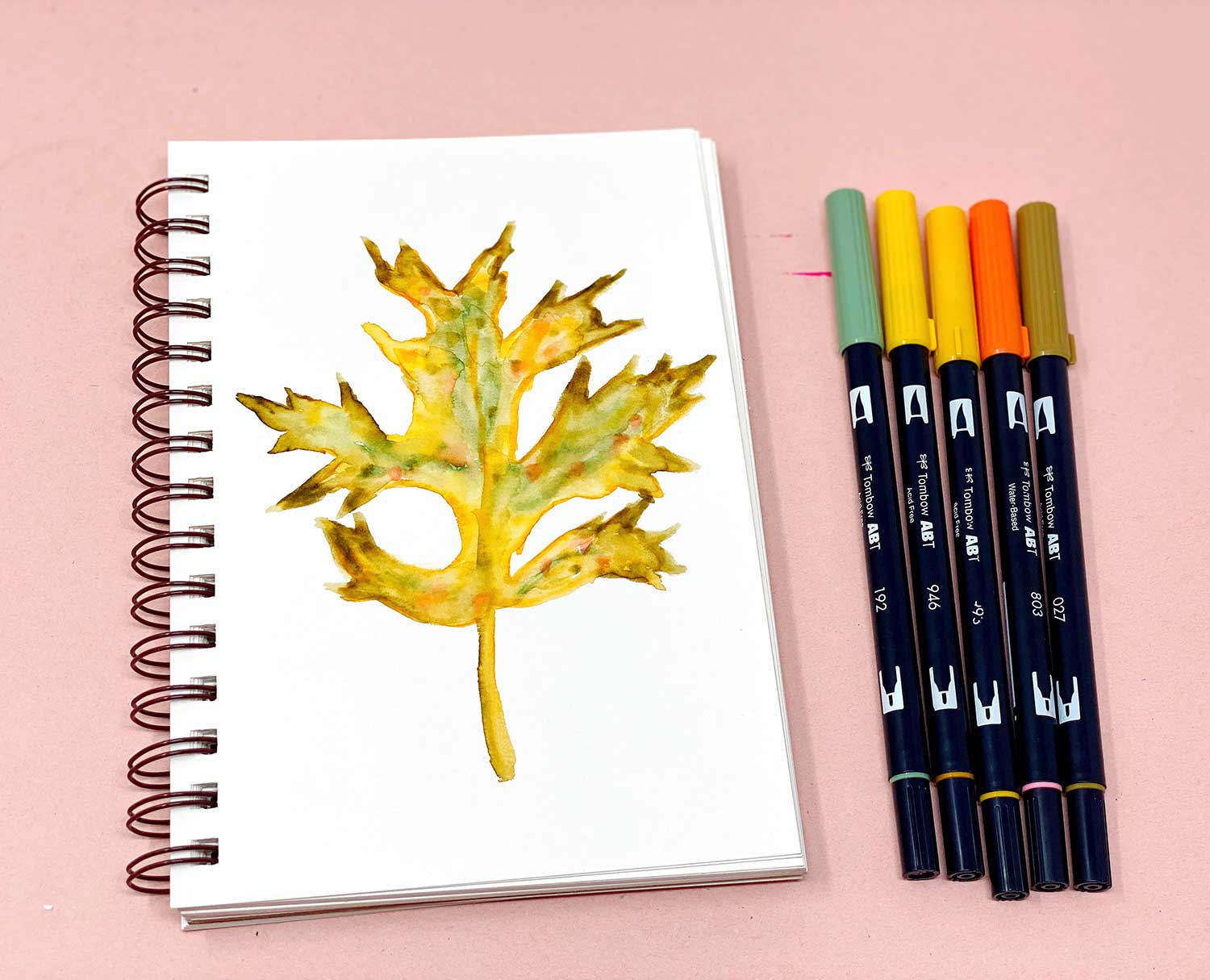 Let me know in the comments what you are creating in your sketchbooks that is fall/autumn themed right now!
Happy crafting!
Smitha
Find me on Instagram: @smithakatti