Hi there, it's Katie here and the Design Team is all creating projects inspired by famous artists. I will be showing you how to create a DIY tree of life watercolor painting inspired by Gustav Klimt's Tree of Life. You can see his original painting here.
I have so many favorite famous artists, so it was hard to choose. I wanted to push my art style a bit, so I decided Gustav Klimt, who painted in a very art nouveau style.
If you want to learn how to paint a landscape, be sure to check out this post: How to Paint like Bob Ross Using Dual Brush Pens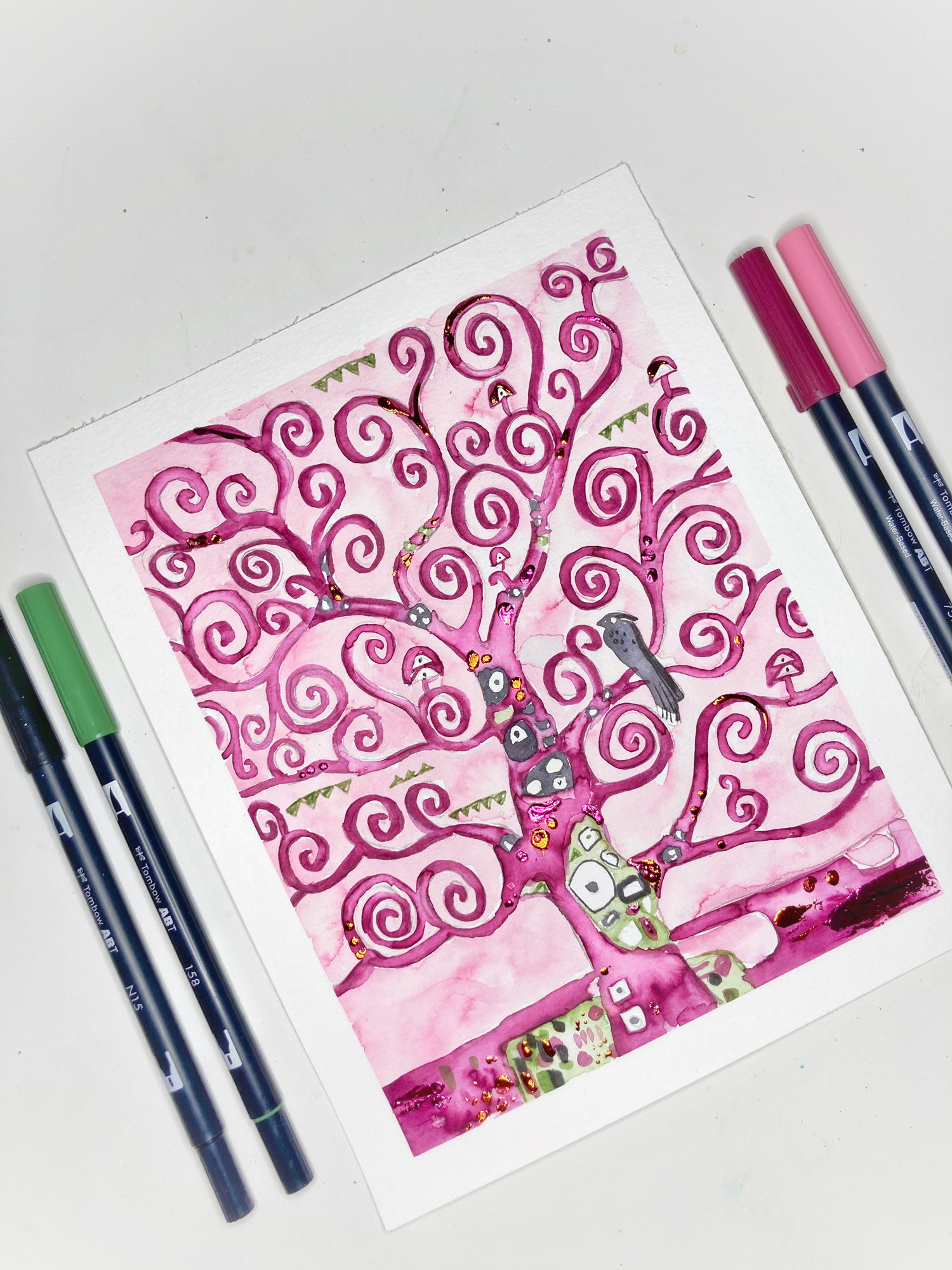 Supplies:
Tombow Dual Brush Pens (I am using colors N15, 158, 757, & 817)
Watercolor paper (use the hot press for smooth texture)
Washi tape
Transfer foil
Step one:
First, we need to sketch out our tree of life. So, grab your MONO Drawing Pencil and make it fun, swirly, and definitely whimsical. You can start out with a very loose sketch.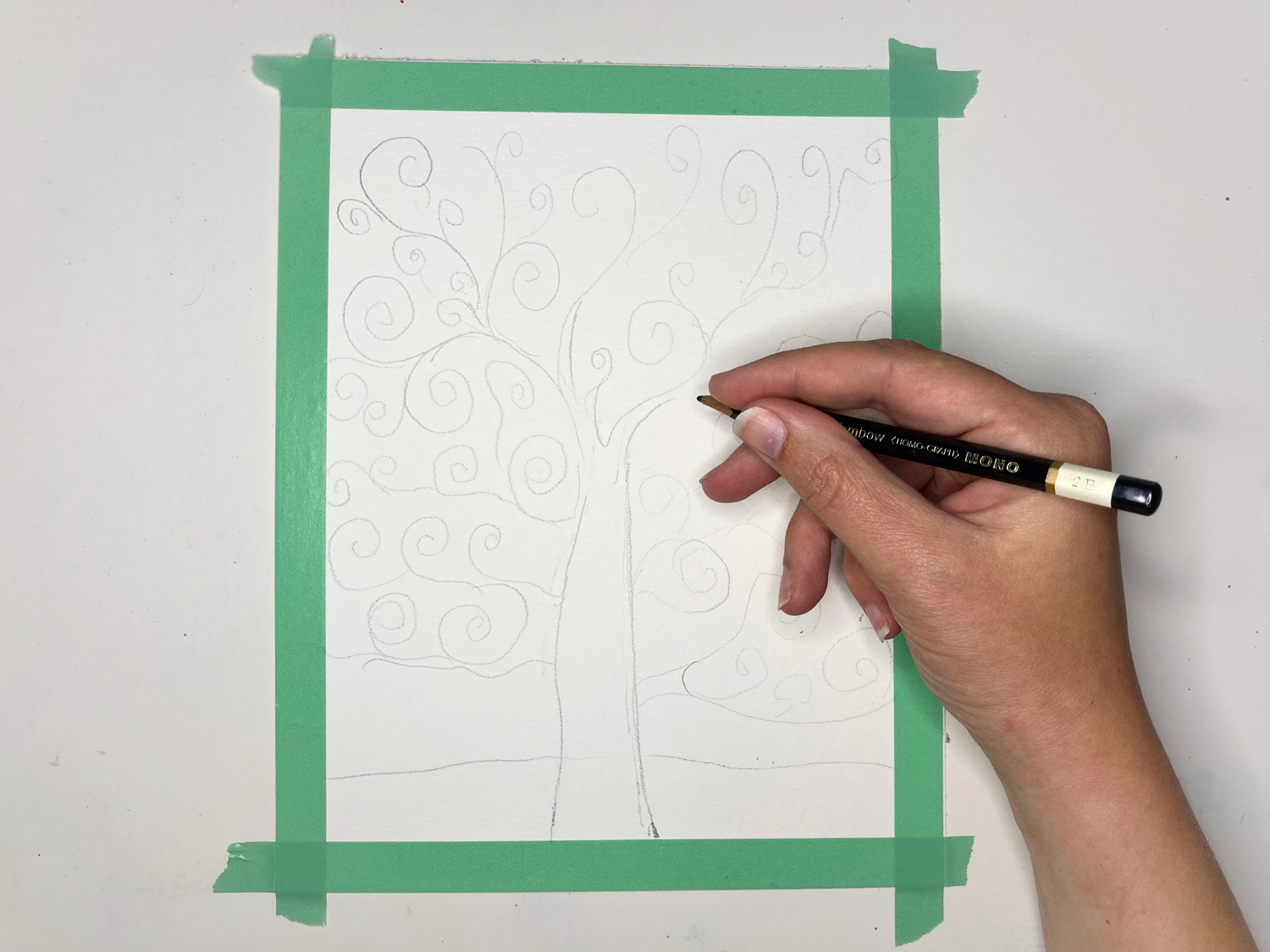 Step two:
Clean up your sketch. I like to use the MONO Zero Eraser when I'm doing detailed sketches like this. The fine tip is so helpful for cleaning shapes up.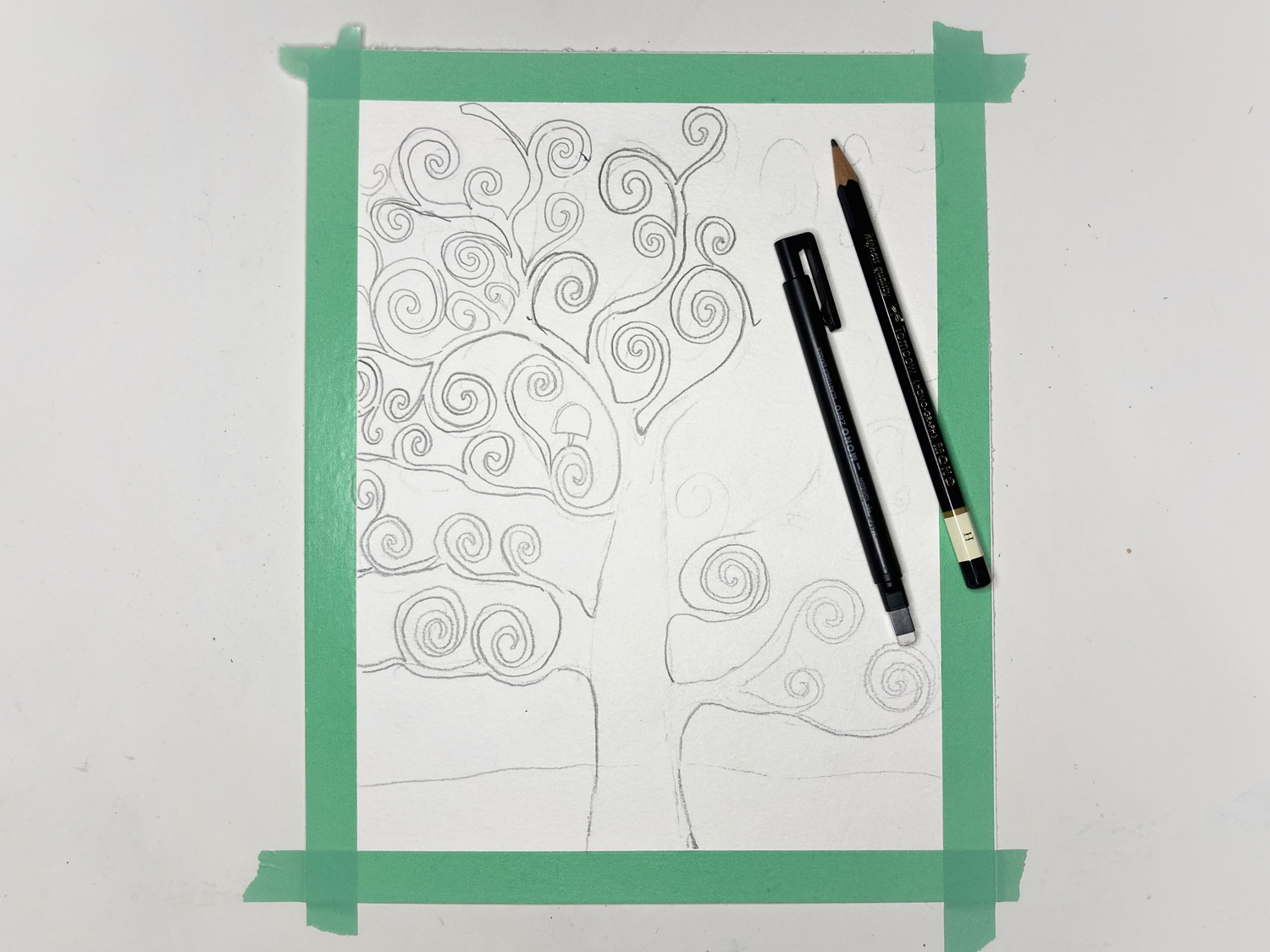 Step three:
Now it's time to add color! We will be using the Dual Brush Pens to paint like watercolors. Here's how.
Apply a little bit of the marker ink to the Blending Palette by scribbling it back and forth.
Use a wet paintbrush or a Water Brush to pick up a little bit of the ink.
Apply the color to your paper using the Water Brush.
Start with the background, filling in around the tree. The original Tree of Life was painted in Klimt's golden phase. I wanted to change it up, so I chose to paint mine in shades of pink. Feel free to paint it in whatever colors you like!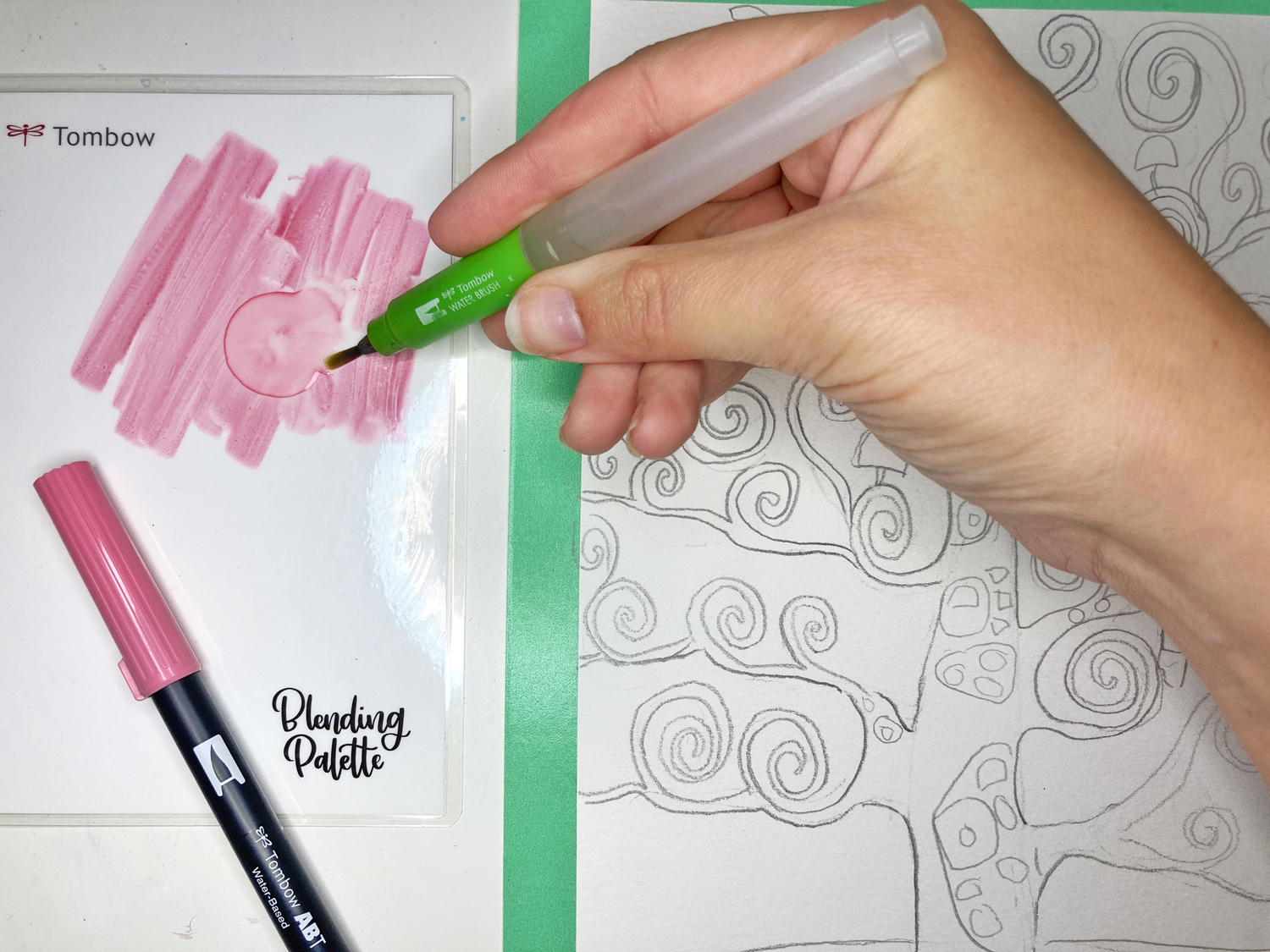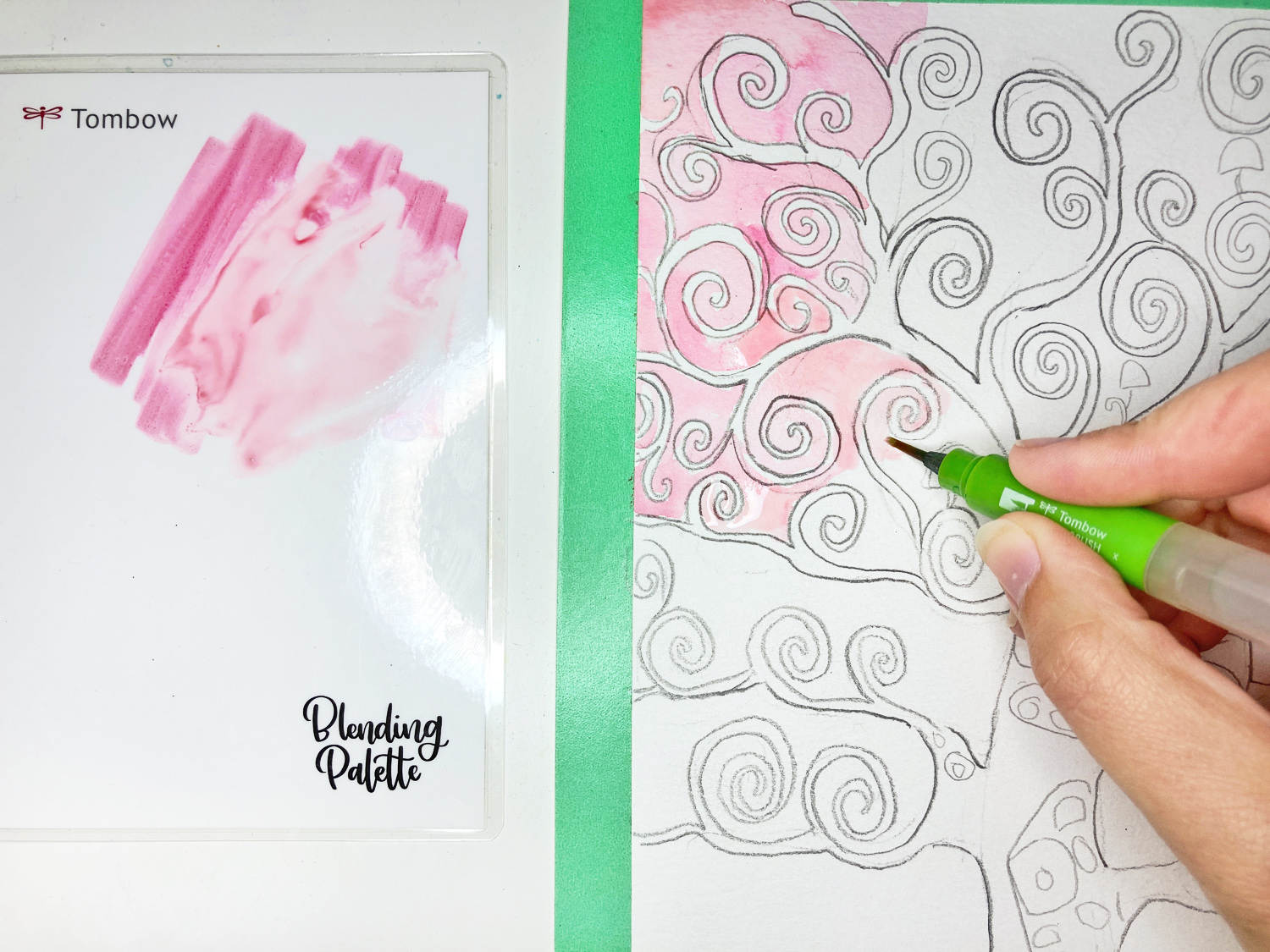 Step four:
Next, choose a darker color Dual Brush Pen and repeat step three to paint in the tree.
You can also add in a few other colors to paint some shapes onto the tree, similar to Klimt's style.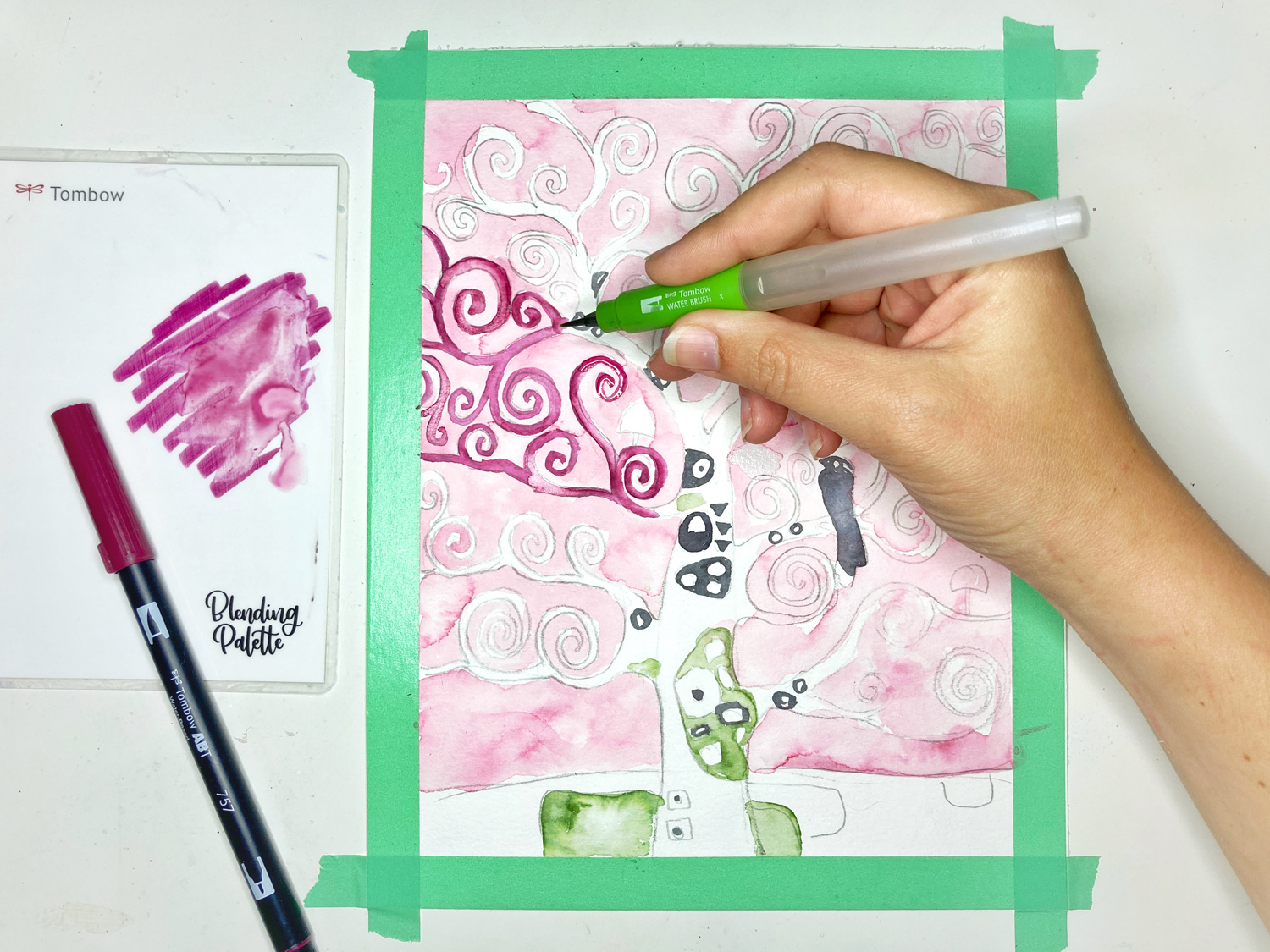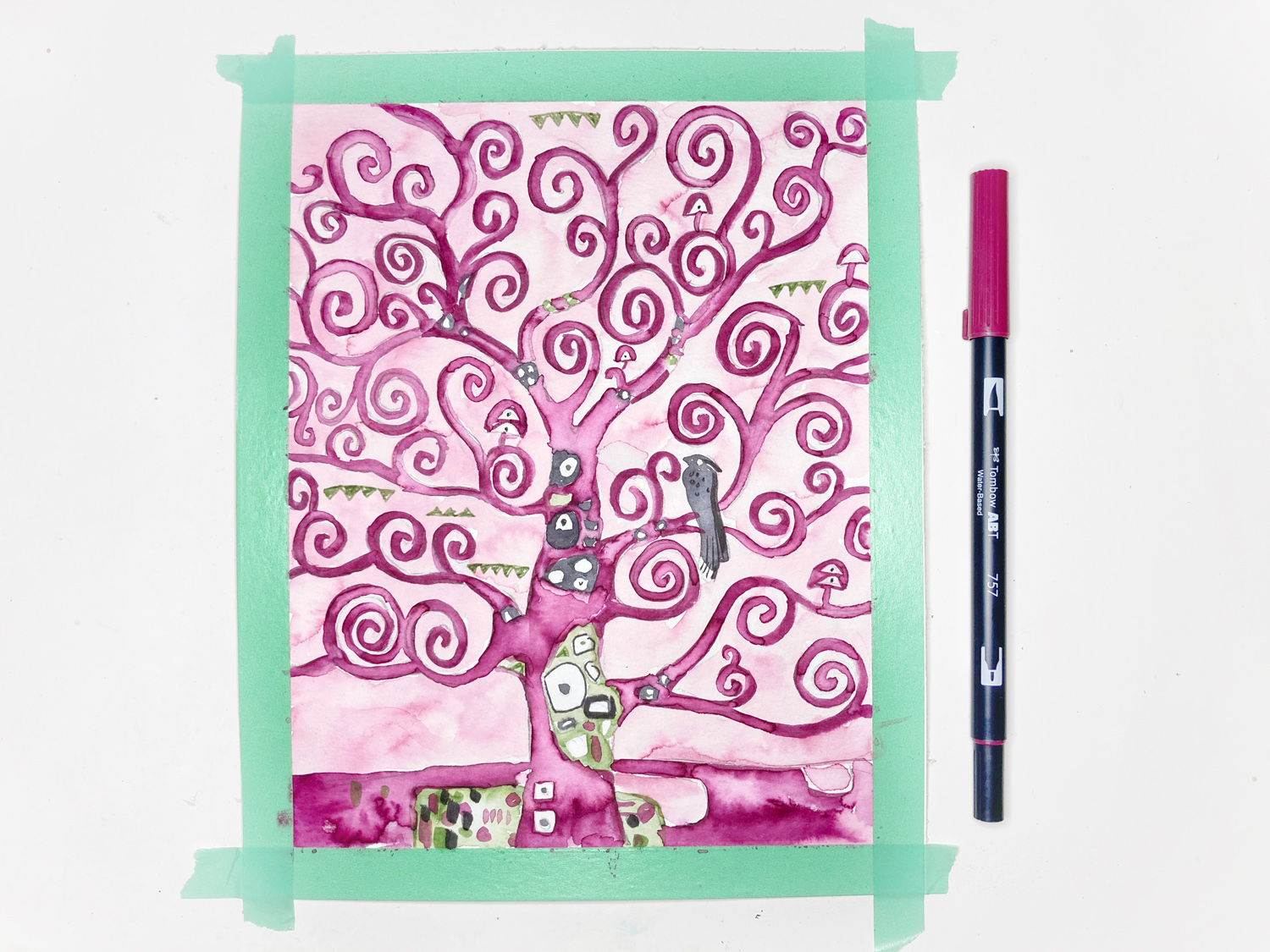 Step five:
Apply the MONO Multi Liquid Glue to your tree with the pen tip to add dots or lines. Let it dry. This glue dries tacky, so it's perfect for foiling!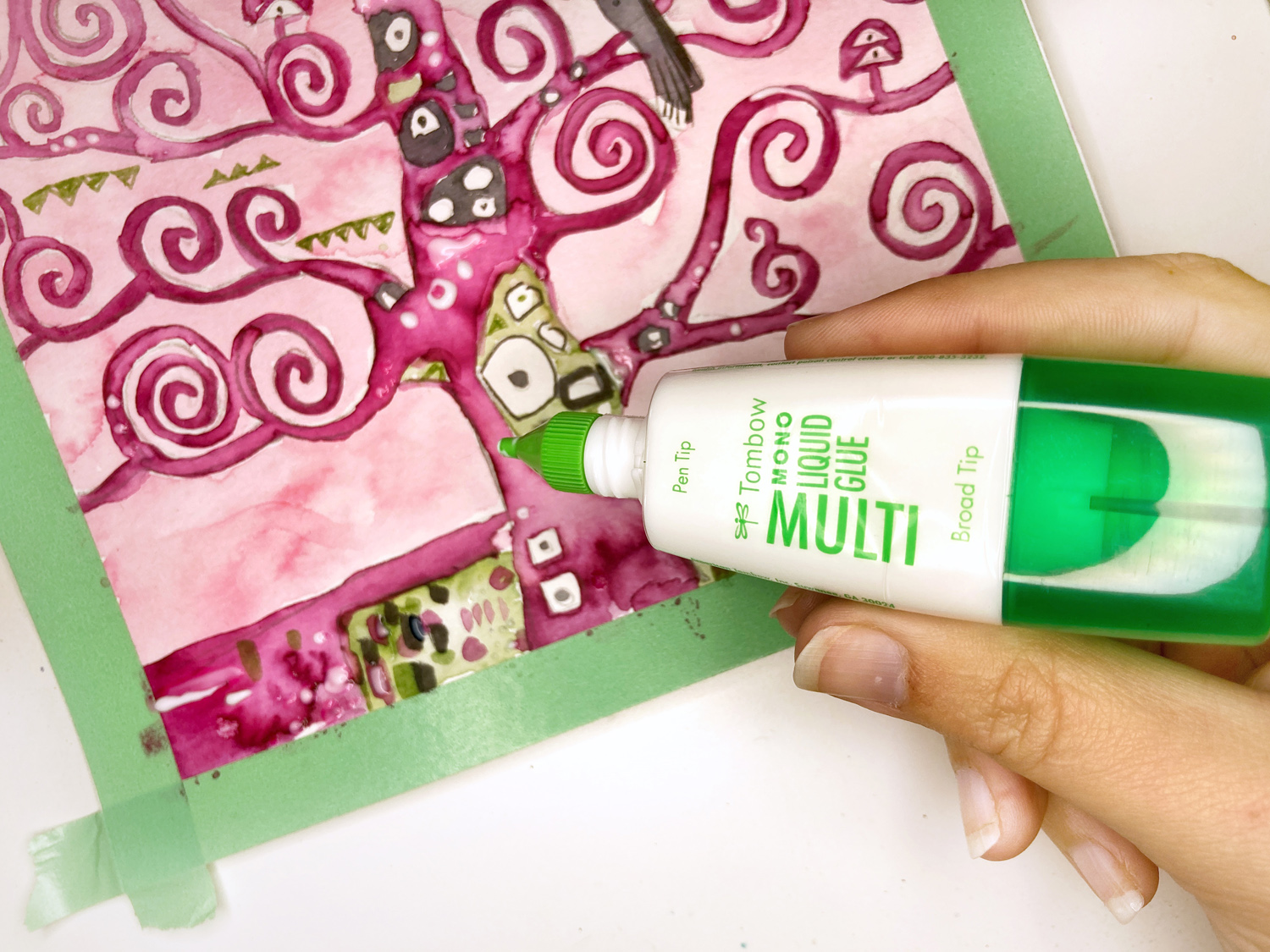 Step six:
Once the MONO Multi Liquid Glue has dried (it will be clear!), press transfer foil on top. It will stick to the tacky glue, but you can peel away the backing and reveal the foiling!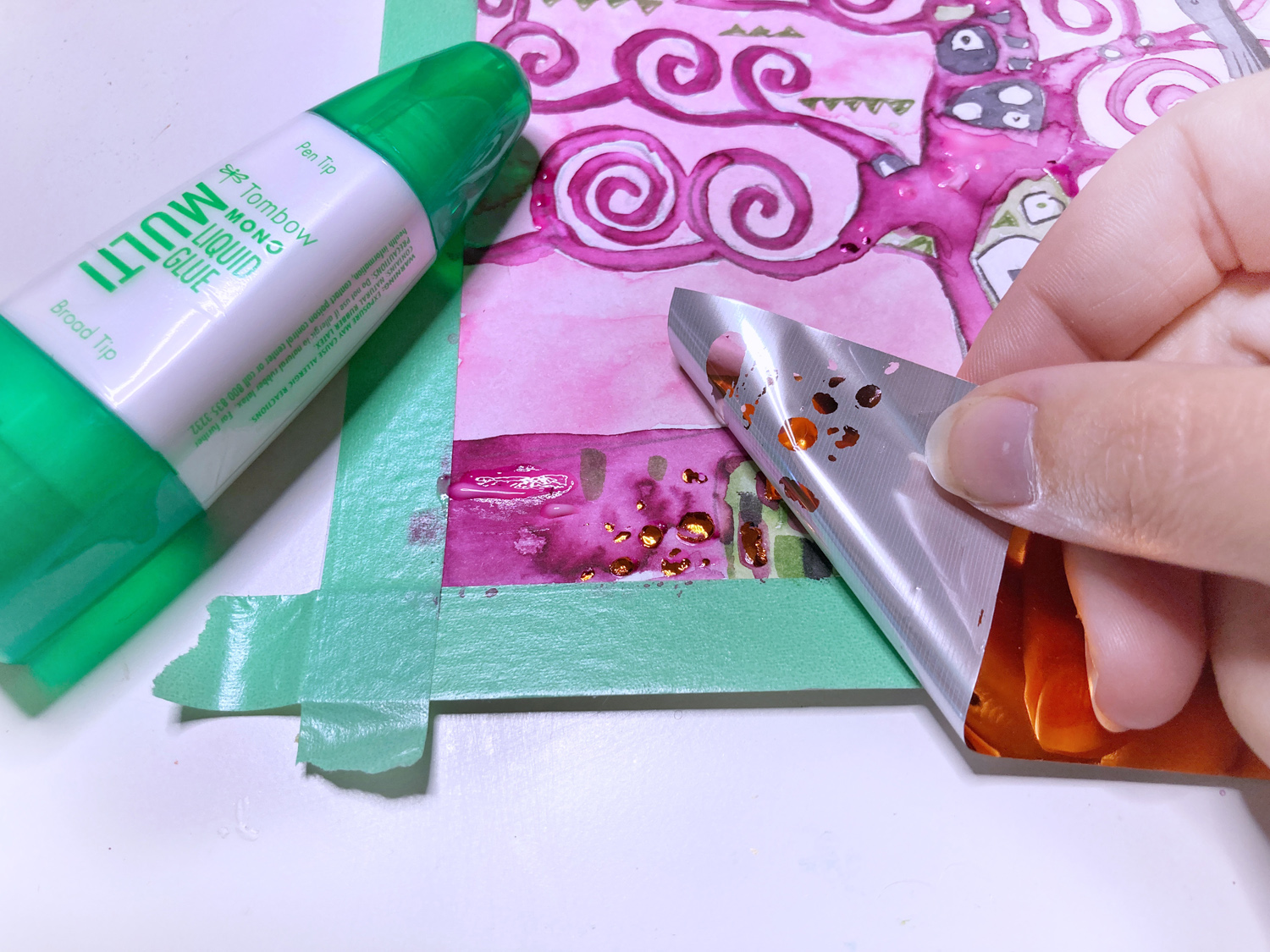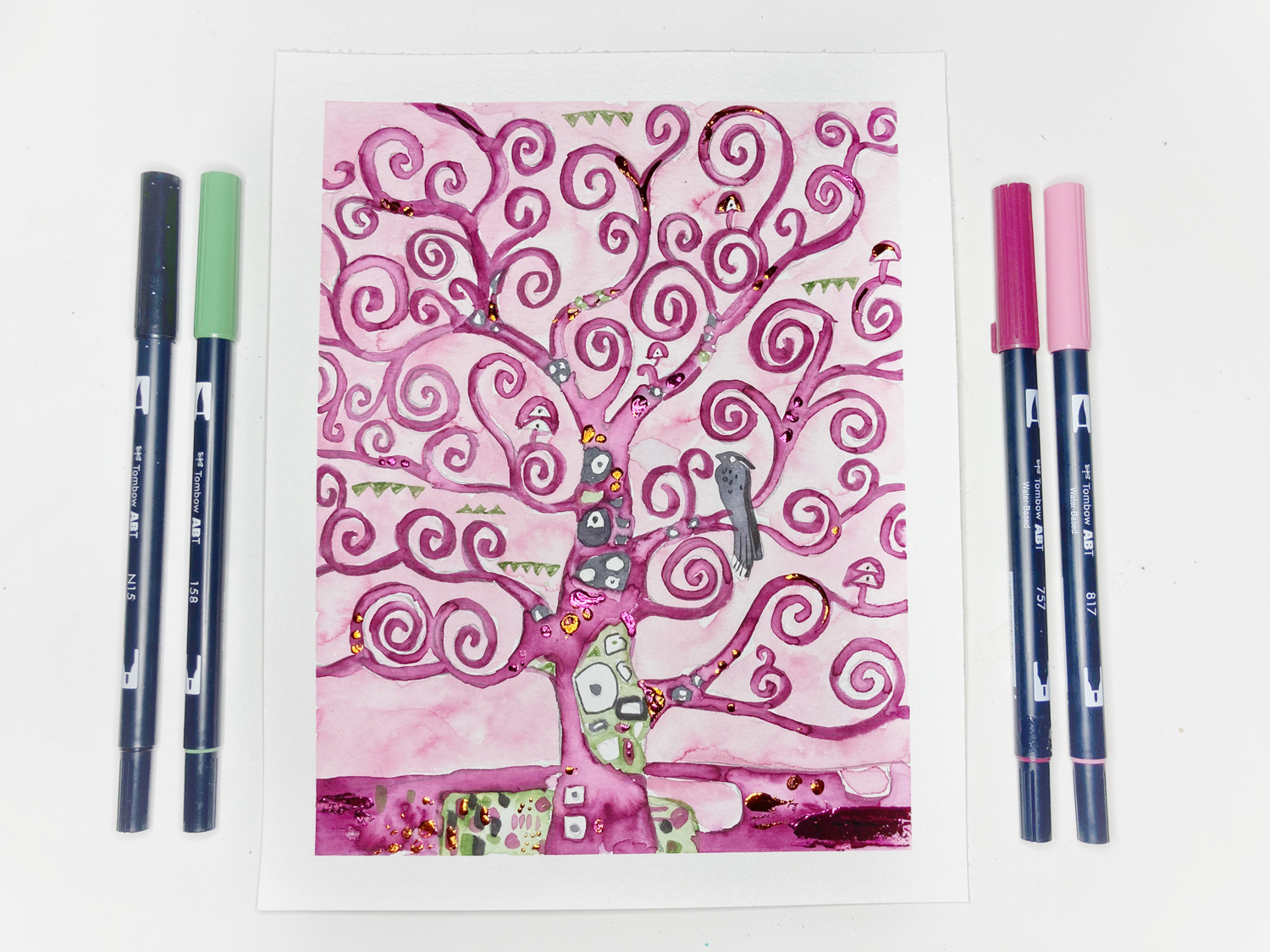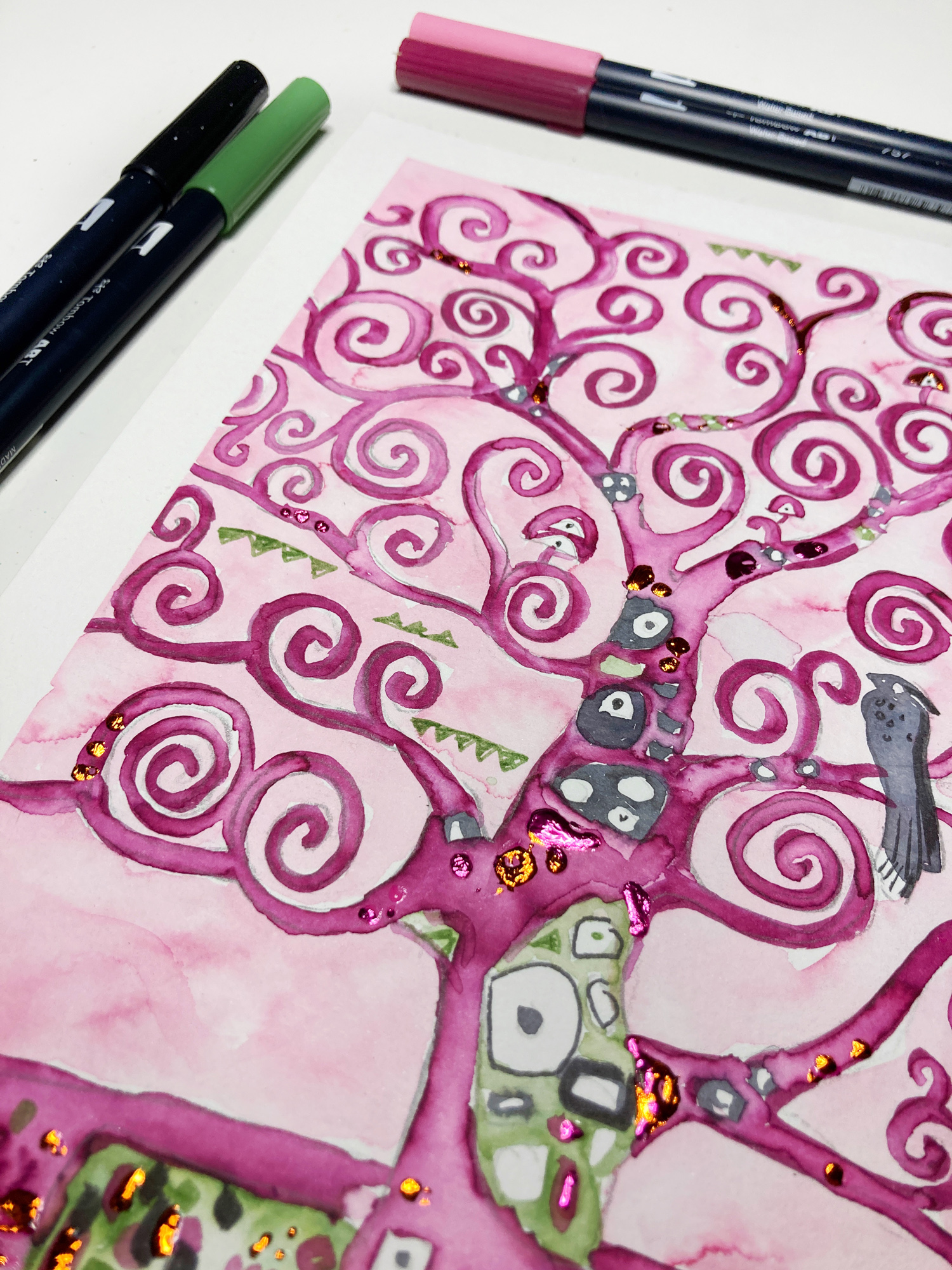 Let us know in the comments if you will be creating a piece inspired by Gustav Klimt too!
If you're looking for another fun project, Learn how to create art inspired by Faith Ringgold
Happy painting!
Make sure to connect with us on Instagram: @tombowusa and @studio.katie