Hi Tombow Friends! This is Jennie with some tips to create the perfect fall card!
Supplies:
Patterned Paper
Embellishments
1. Fall Colors
You can find it in patterned paper, embellishments, or color a stamp with fall colors. I'm always inspired by the colors of leaf foliage to create fall-themed projects.
2. Patterned Paper
You can definitely make a project using plain cardstock, but I always like to add at least one patterned paper to give it more texture. It's always great to find a plaid or leaf pattern. Simple patterns like stripes and polka dots work for every single occasion.
3. Adhesives for paper
Of course, I will talk about adhesives! It's very important to use a strong adhesive that will resist going through the not so gentle mail service or people that are not careful. For this card, I used the Tombow Power Mini Glue Tape. If you are using a heavier or textured cardstock I recommend the Tombow Xtreme Adhesive.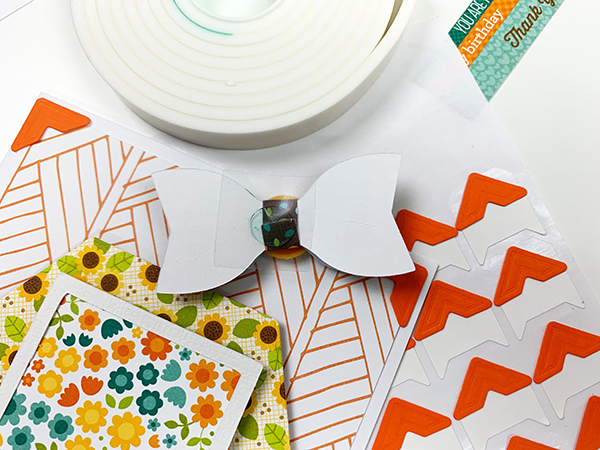 4. Textiles
Add ribbon and twine to your fall card. Sewing the card can also add an interesting texture.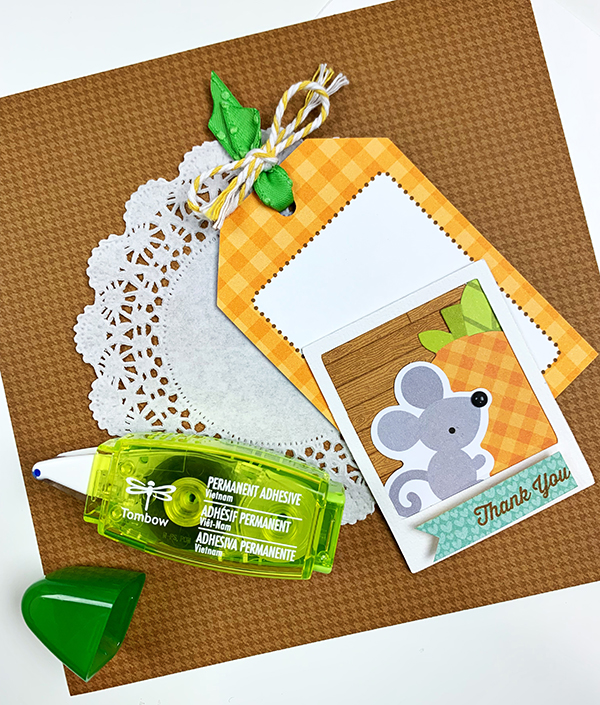 5. Tombow Foam Tape
My absolute favorite adhesive for cardmaking is the Tombow Foam Tape. It makes every card more interesting and dynamic. It's a great way to highlight your favorite part of the card.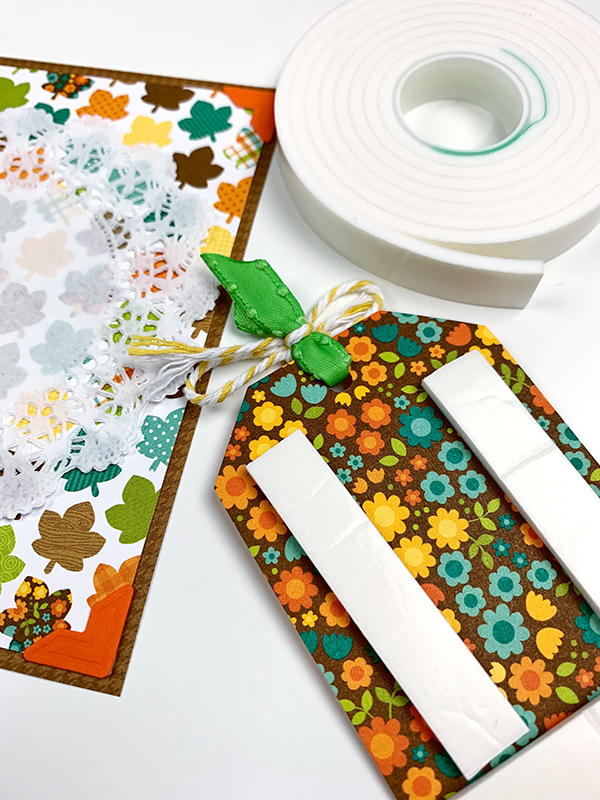 6. "Sprinkle" Embellishments
Sprinkle embellishments are little bits to add extra detail to the card. They could be enamel dots, buttons, or rhinestones. The Tombow Adhesive Dots are perfect to glue these embellishments. I also like to put them on the back of handmade embellishments.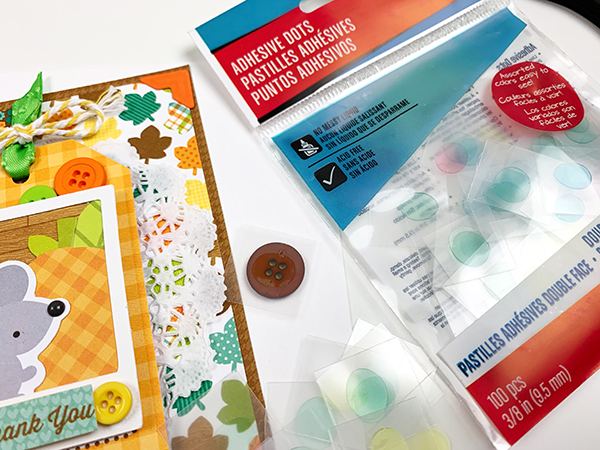 7. Die Cuts
Many companies release die cuts with their paper collections. I like to use collections to make sure things match perfectly. Try putting a few together to make embellishments clusters.
8. Dies or Punches
Most crafters have lots of die-cutting items and we often forget about them. They are great to make your own embellishments or layers like the hexagon on the right card.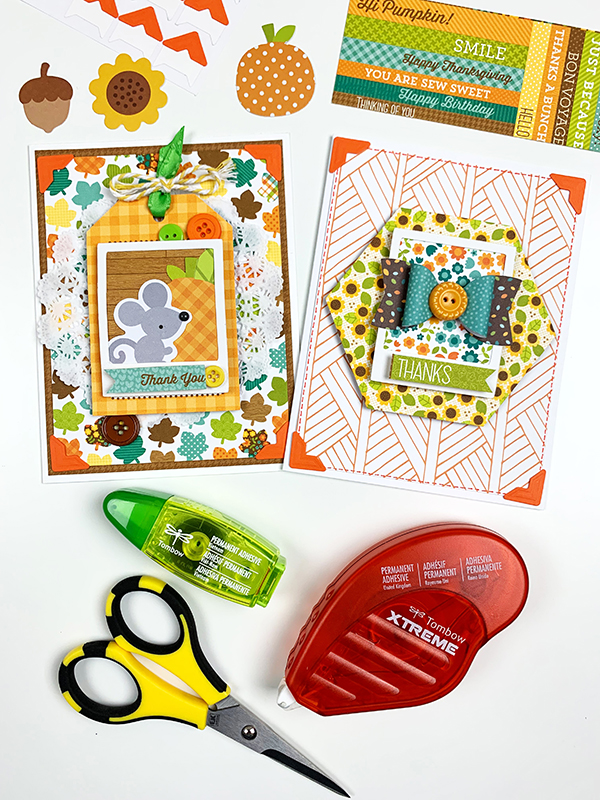 9. Sentiments
You can find sentiments as stamps, stickers, or cut aparts.
10. Card Bases
These can be bought or you can make them with cardstock. Make sure you pick sturdy cardstock like the 110 lb.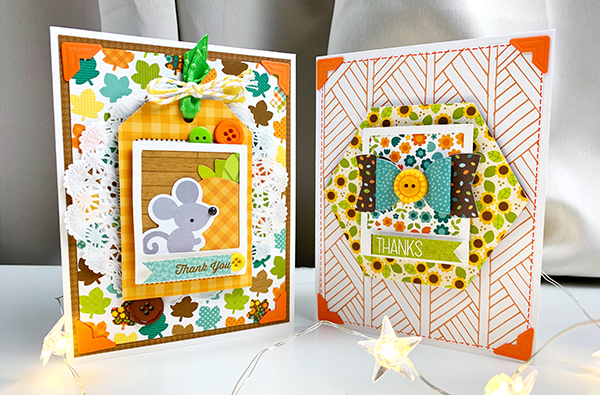 I hope you enjoyed this post! Get ready to mail these card while you sip on your pumpkin spice latte!