Hello friends, this is Smitha! Let's pull out our Tombow Dual Brush Pens and create a floral-themed dot grid journal spread. The Design Team members are all being inspired by famous artists, and my inspiration comes from none other than Georgia O'Keeffe!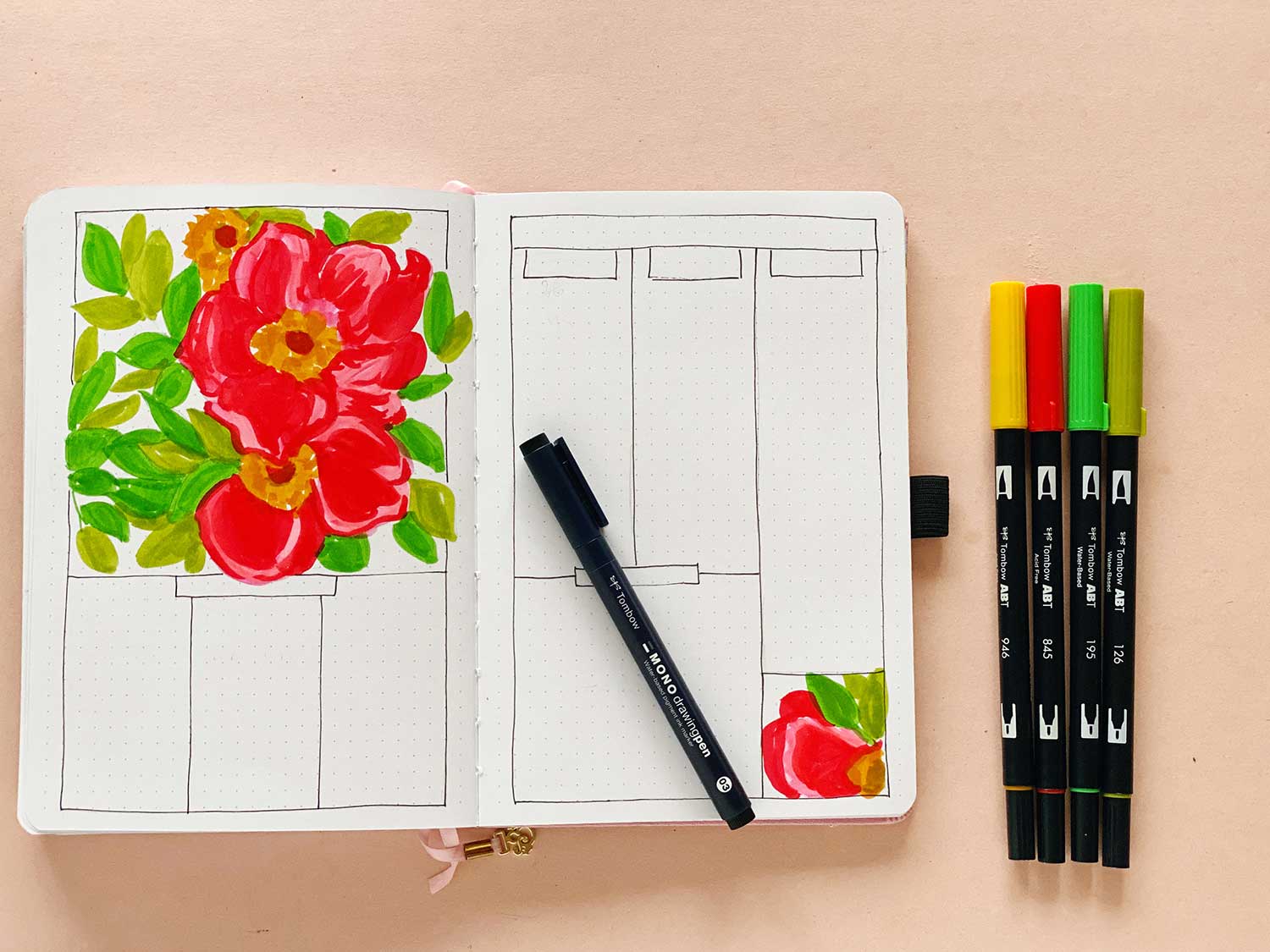 Material list:
Step 1:
First, I sketched the florals I wanted to draw in my dot grid journal. I plan to make this a planning spread, so I also drew in some blocks for planning. Using the MONO Graph Mechanical Pencil is my favorite way to sketch out rough shapes to color in.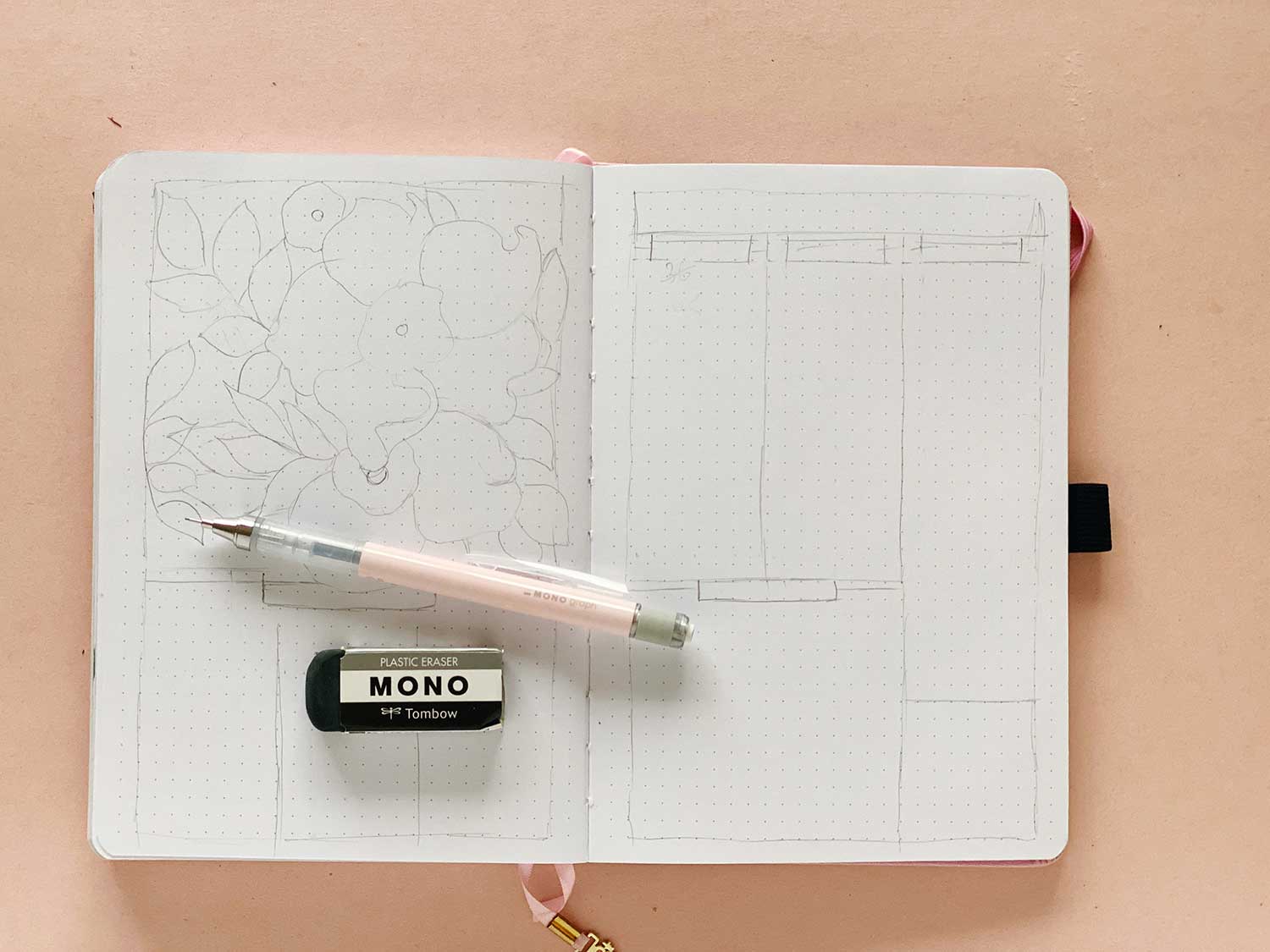 Step 2:
Next, add color to the leaf shape, mainly green—color in most of the leaves but not all. Pick up a different green Dual Brush Pen and then color in the rest of the leaves. Using two greens adds more drama and contrast to the simple illustration.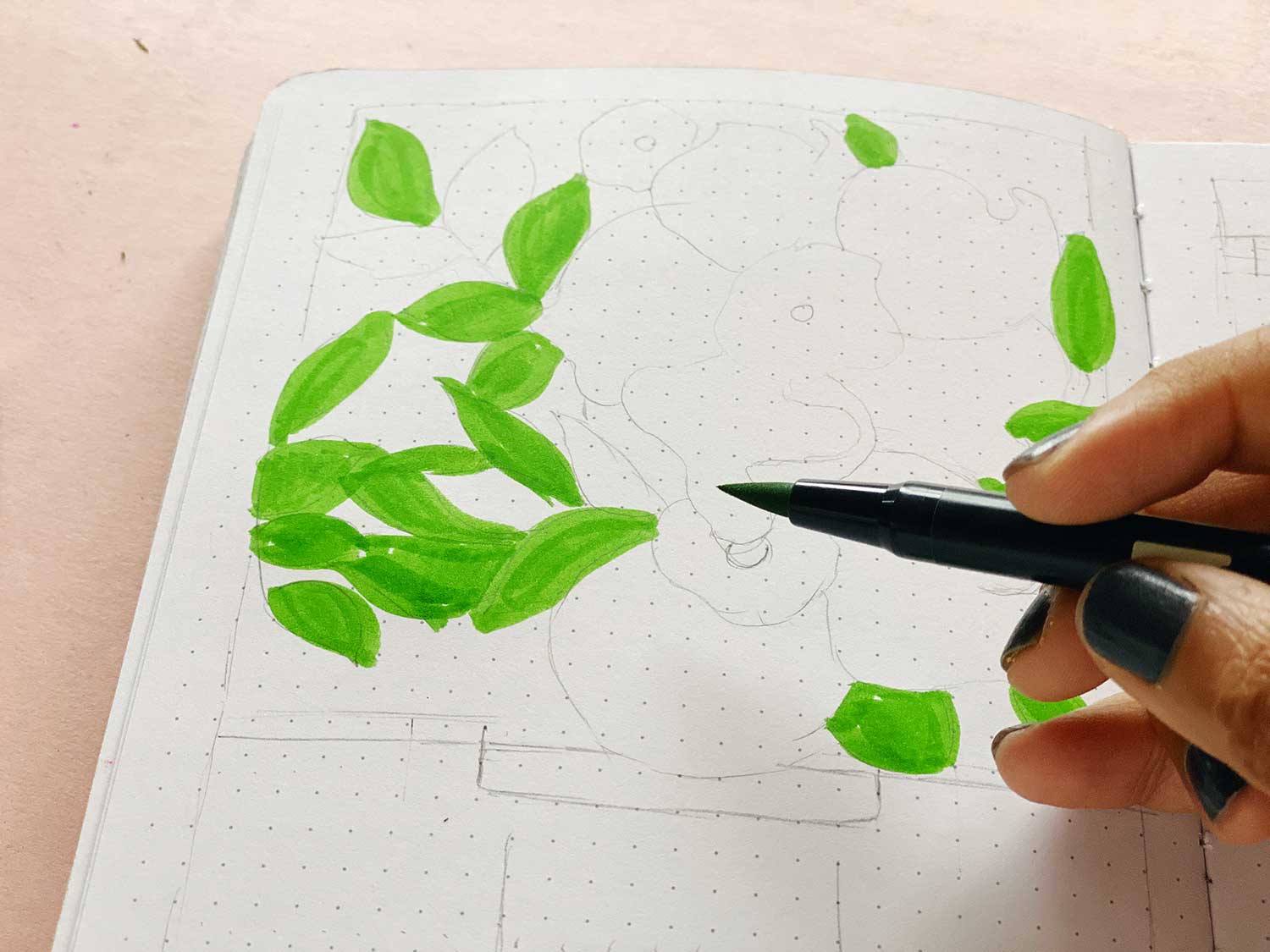 Step 3:
I chose a bright red Dual Brush Pen color for the flower, and I love how it looks on paper! I colored in the petals, again, not all of them at first.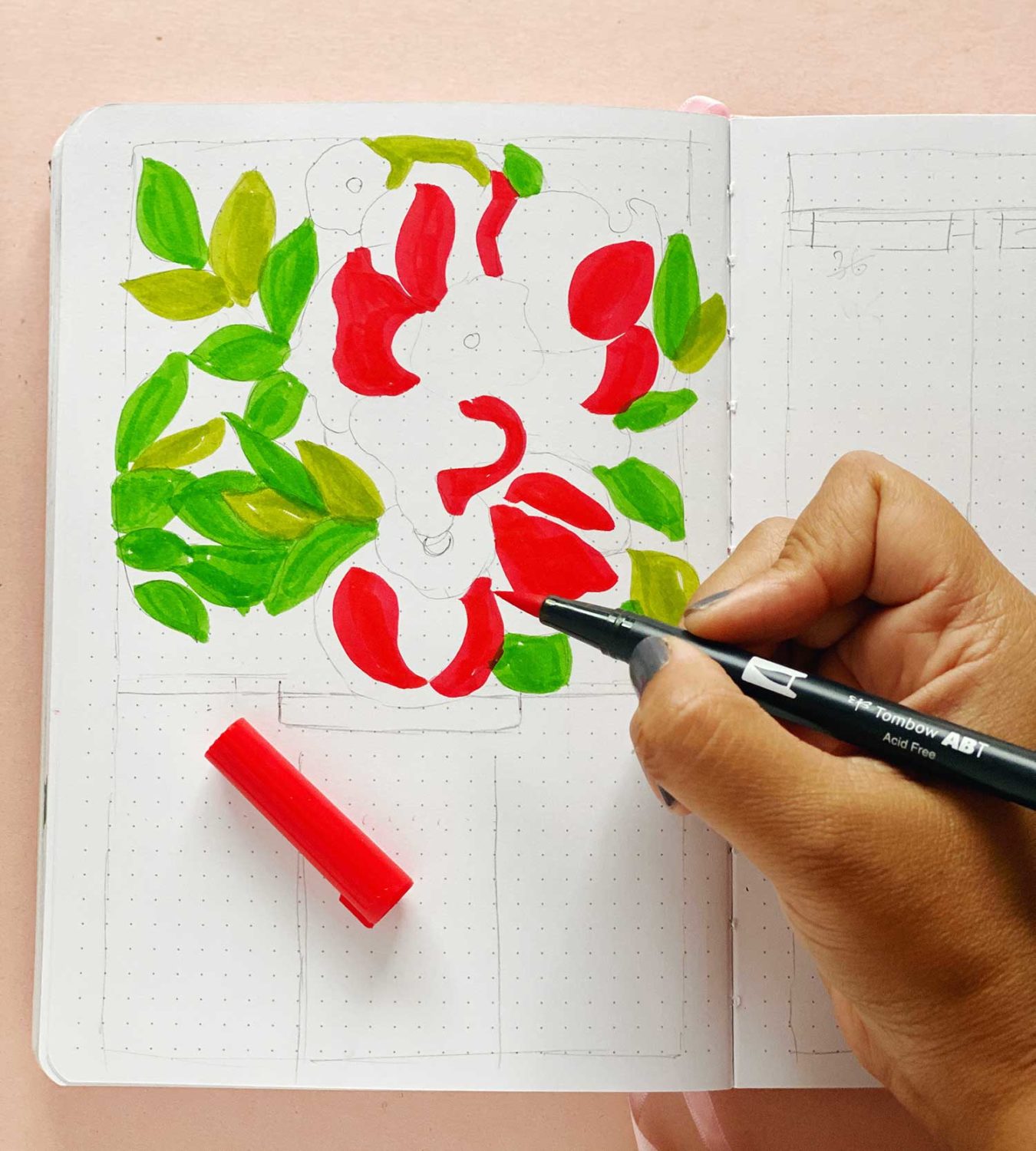 Step 4:
Add more details, like a lighter red, some yellow centers, and lines. The illustration is very bold, and the colors pop off the page here! I finished off my spread by drawing lines using the MONO Drawing Pen. This pen is perfect for dot grid journaling, as the lines are so delicate and beautiful!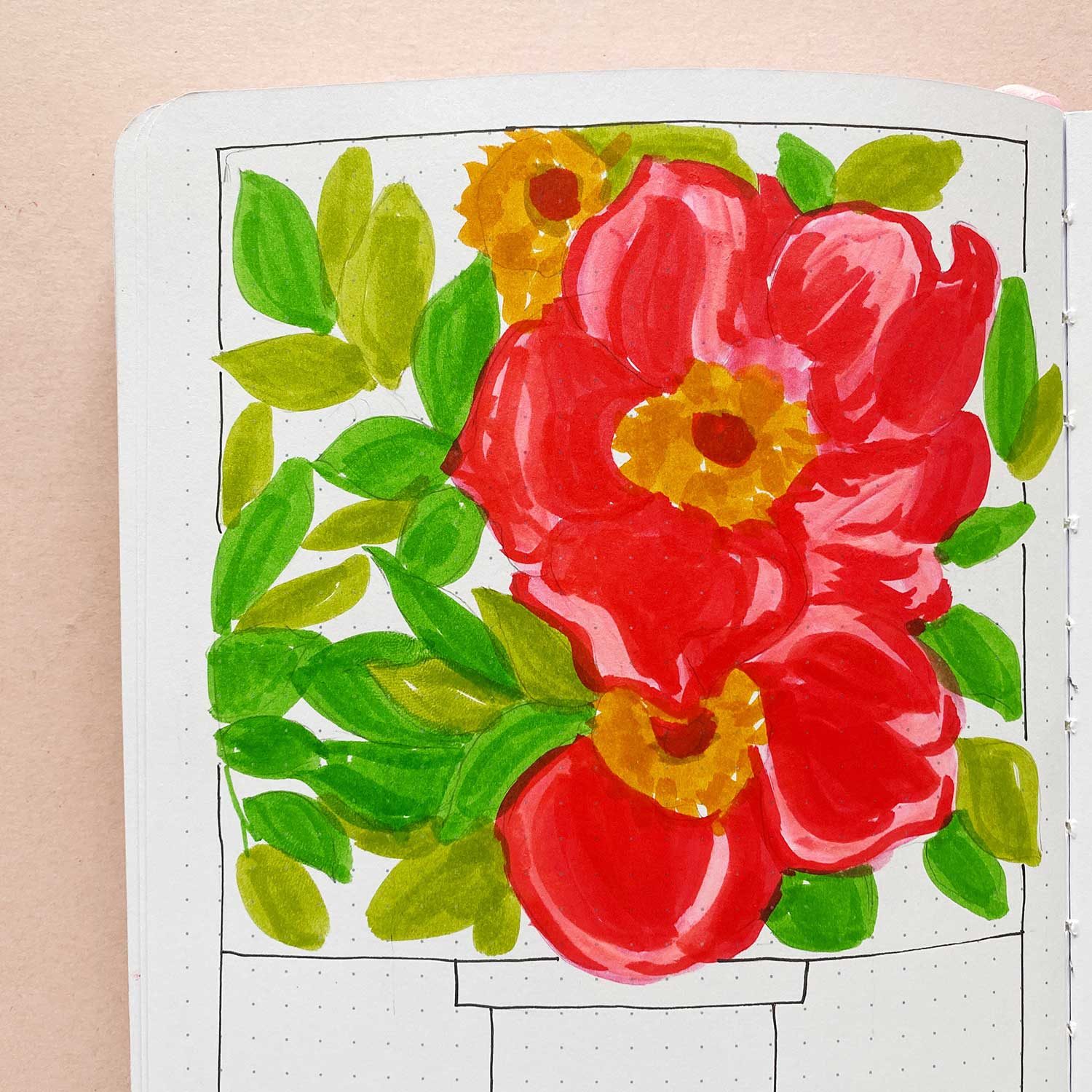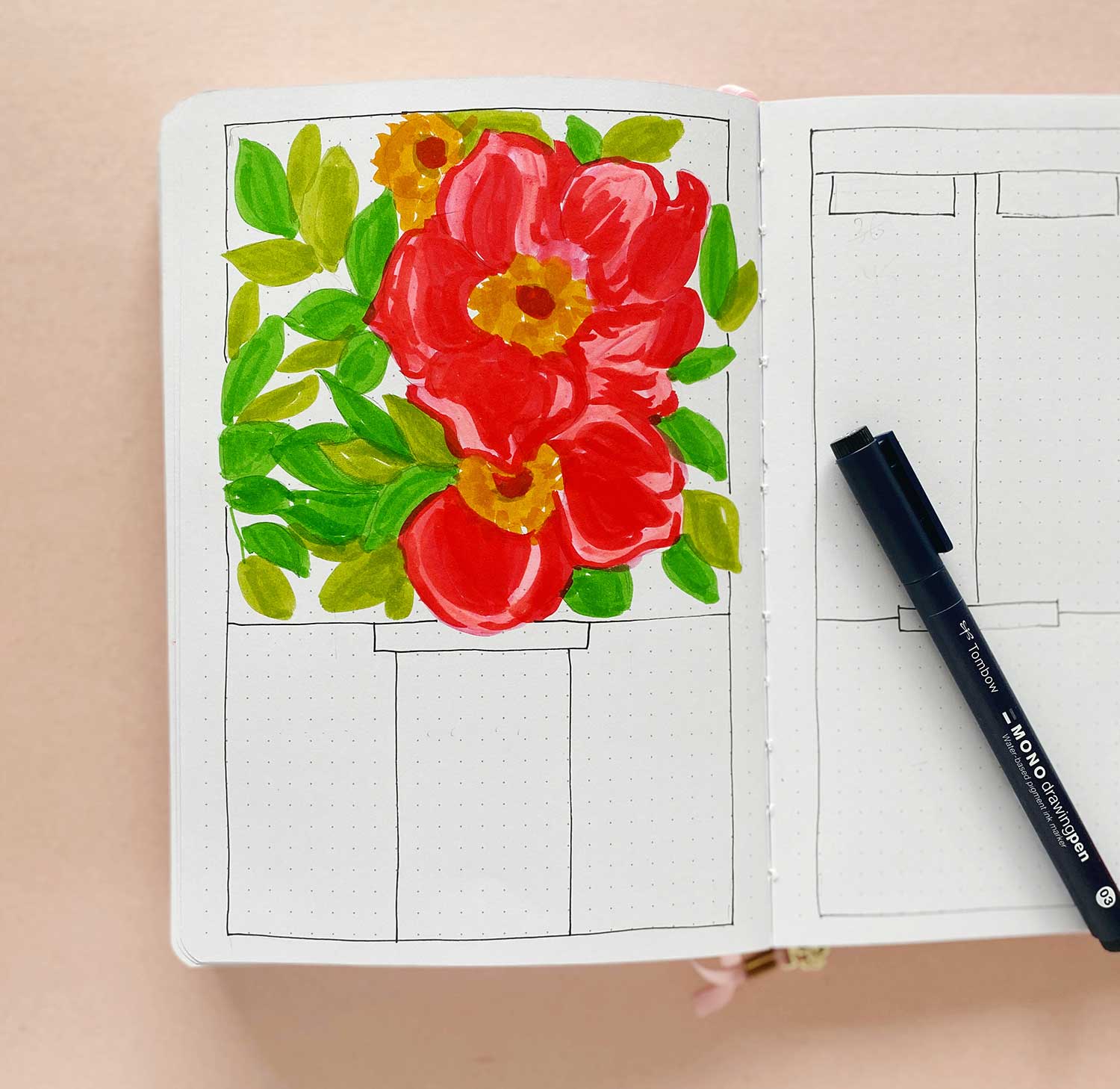 This floral-themed dot grid journal spread makes me so happy! Let me know in the comments what you are creating in your journals/ sketchbooks right now!
Happy crafting!
Smitha
Find me on Instagram: @smithakatti