Hi Creative Friends! This is Jennie! In this post, I'll show you how to draw a tarot card illustration using the Tombow MONO Drawing Pens.
Supplies:
Step One: Sketch it!
Use a pencil like the Tombow MONO Graph Mechanical Pencil to sketch your image. Sometimes I use stencils to make perfect circles and a ruler to get the proportions right.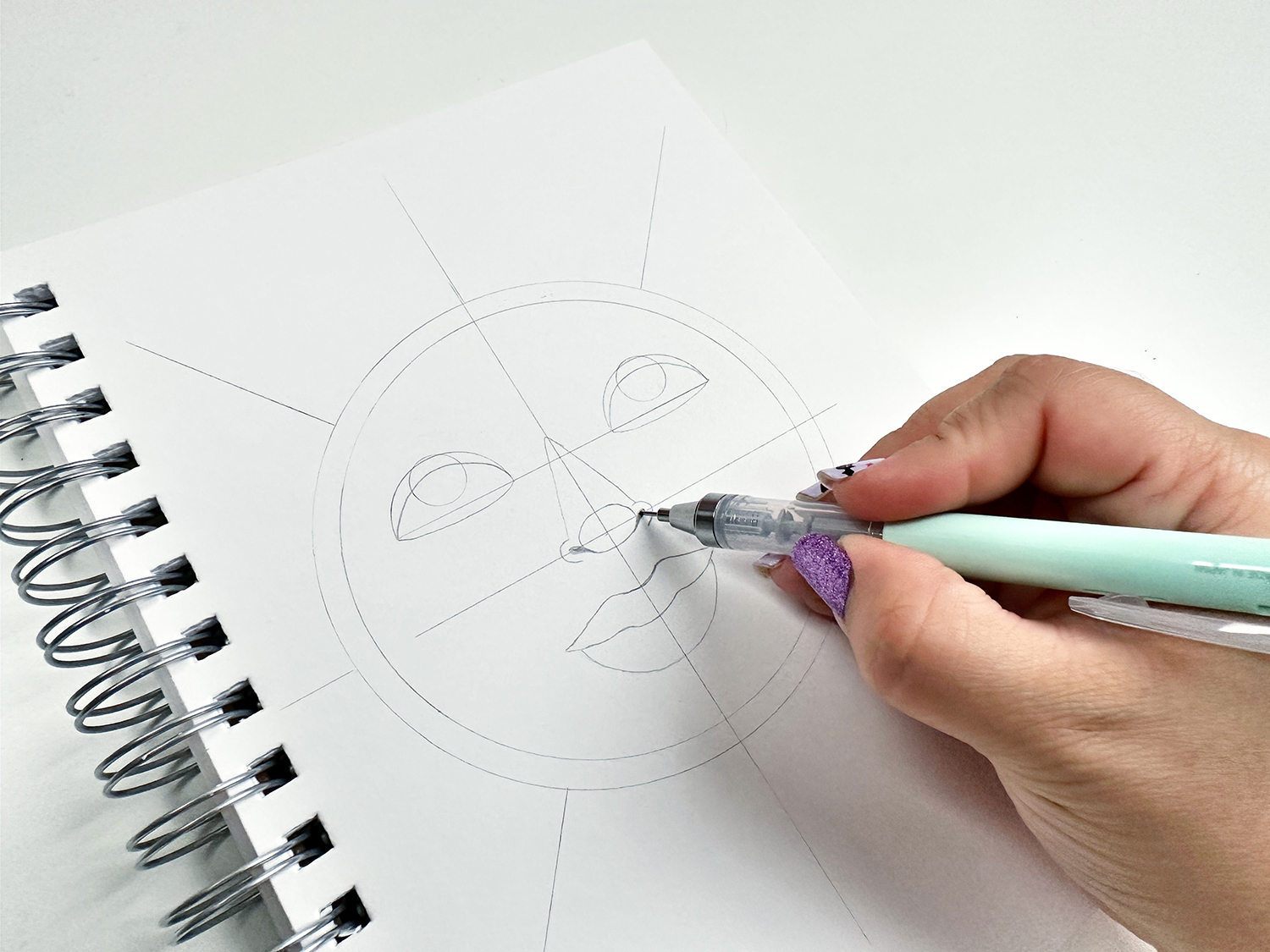 Step Two: Erase the lines.
To erase mistakes my favorite eraser is the Tombow MONO Dust Catch Eraser. Erasing near the illustration lines is tricky, but the Tombow MONO Zero Eraser is perfect for those small spaces.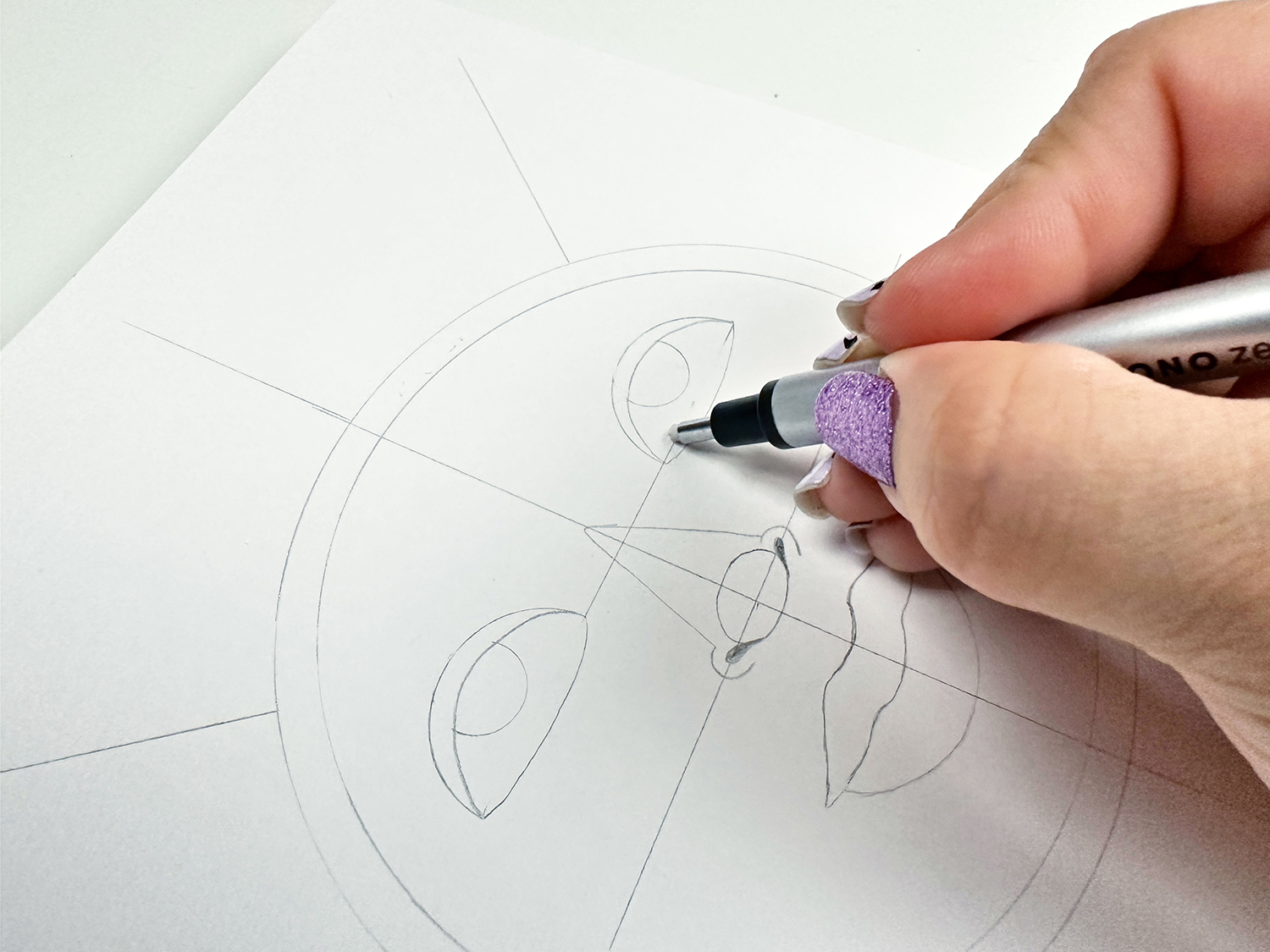 Step Three: Add lettering.
The banner with the lettering is at the front of this image. I decided to add the lettering first with the Tombow Fudenosuke Brush Pen, Hard Tip. That way you make sure that the lines won't accidentally go through the lettering or the banner. I should've used a pencil to sketch the lettering first because it wasn't as centered as I wanted. It was easy to fix, all I had to do was add a small sun doodle to the right.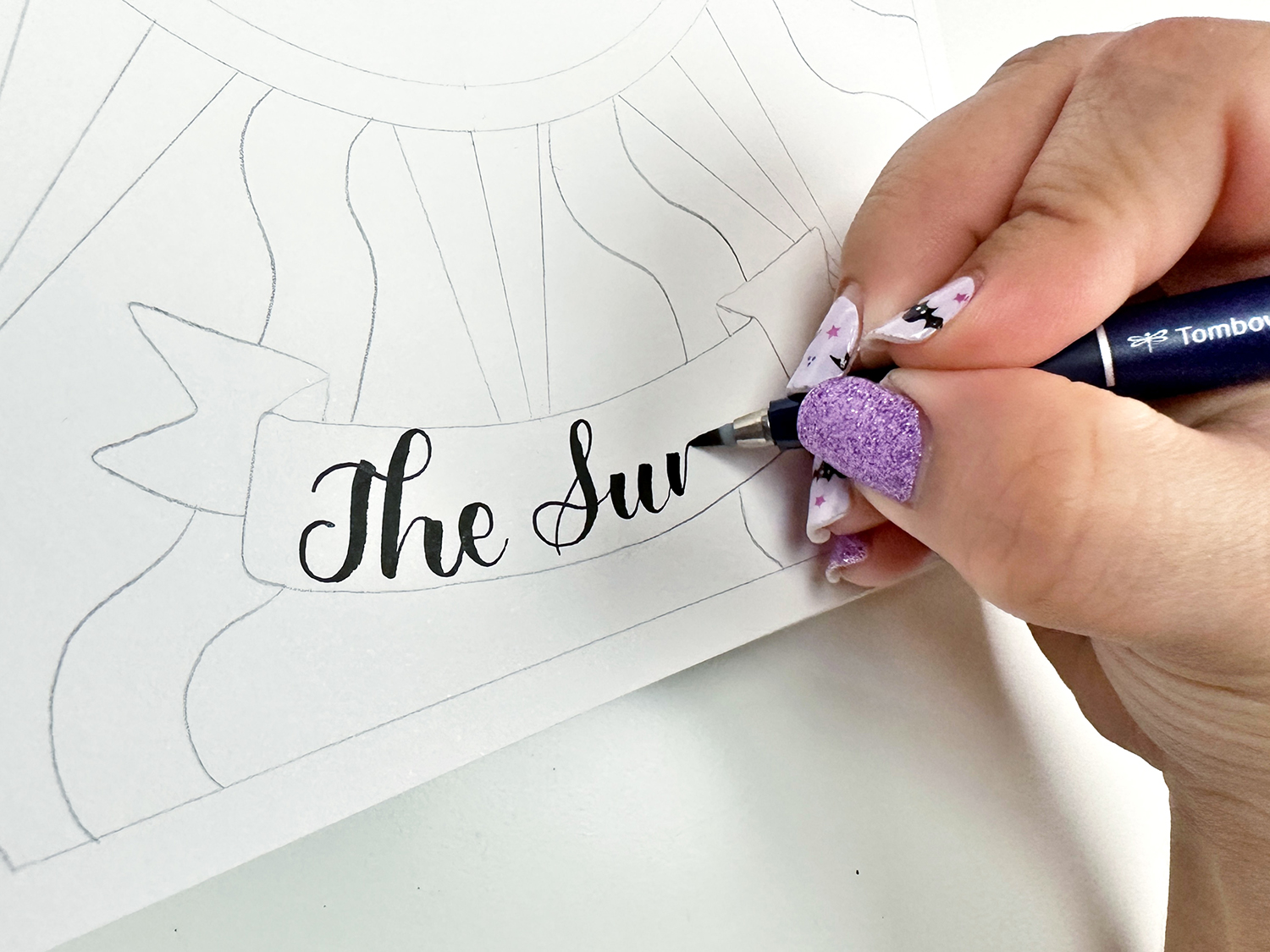 Step Four: Add lines.
Use the Tombow MONO Drawing Pens to outline the image. It's okay to start with a smaller tip size and then use a bigger one to add volume. Tarot card art usually has a woodblock printing art style. I was trying to imitate that style by adding shadows using lines.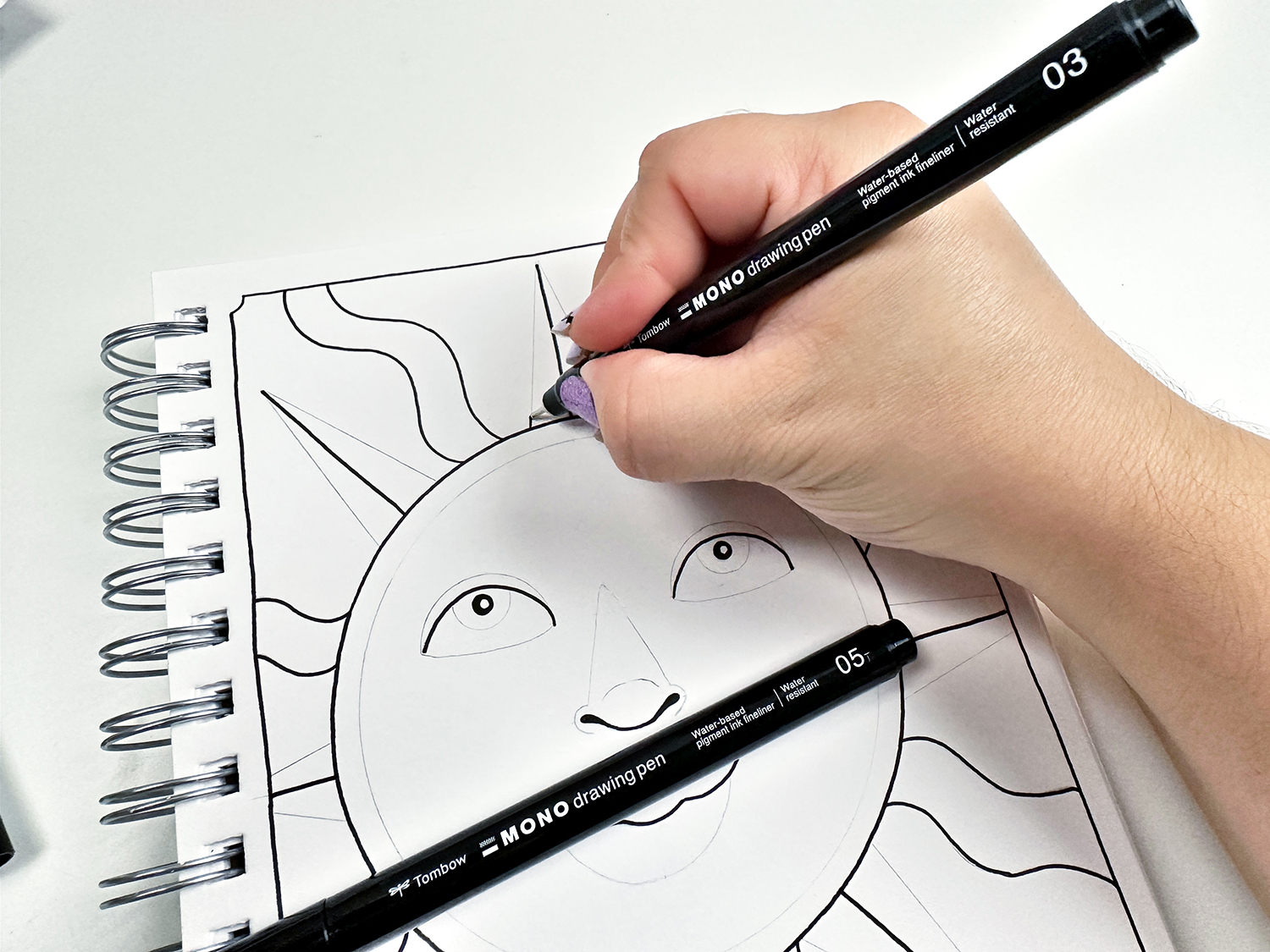 Use the smaller tip sizes of the Tombow MONO Drawing Pens for shadows in the tarot card. The more lines you add, the darker the shadow will be. The space between the lines can also determine the darkness of the tarot card.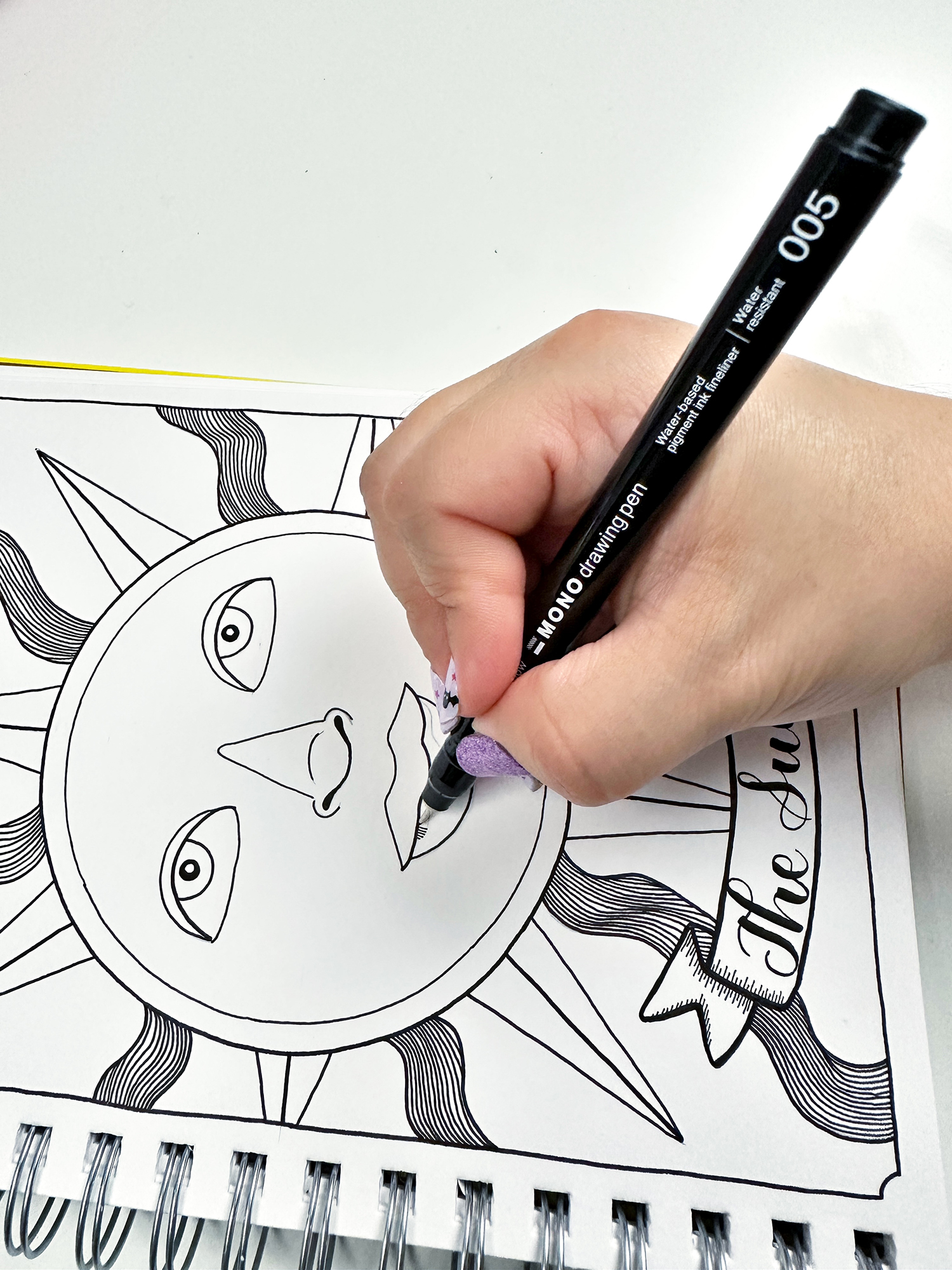 Once I was done with the tarot card, I decided to use the Tombow MONO Drawing Pen size 08 to make the outline lines even thicker.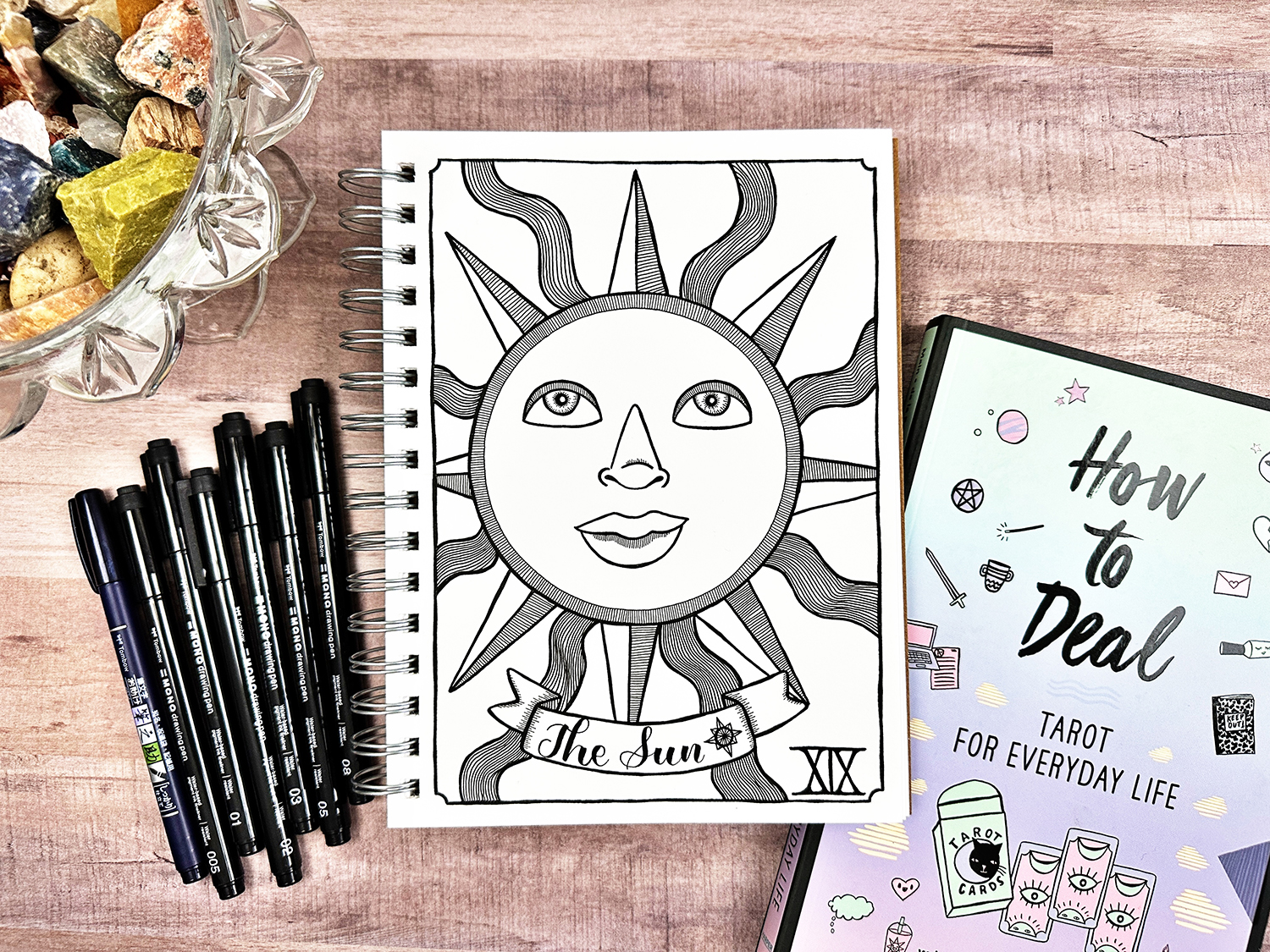 Another option for a similar style would be to use pointillism.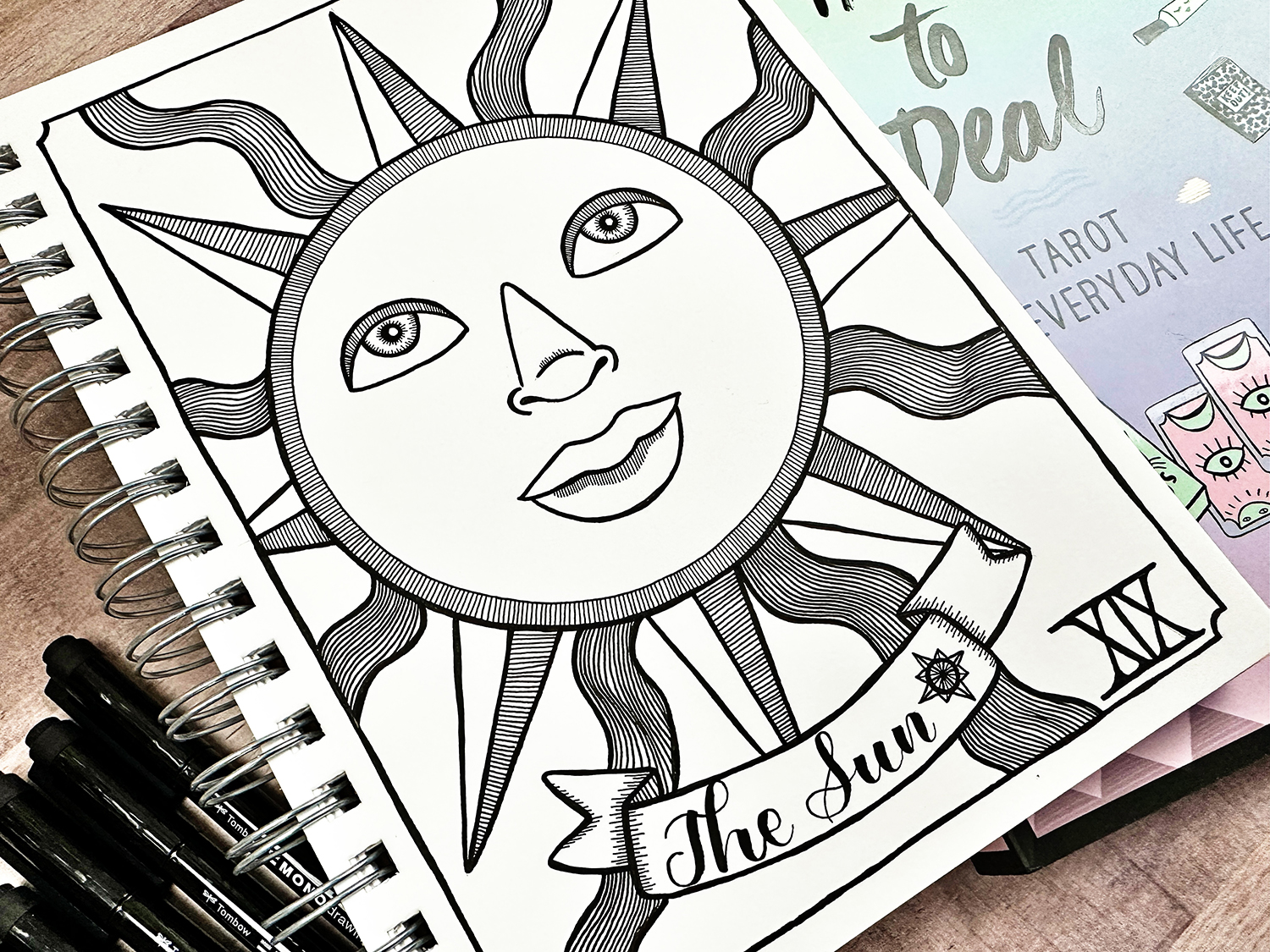 I hope you enjoyed this tarot card illustration! Show us what you have been making with the Tombow MONO Drawing Pens using the hashtag #tombowusa.