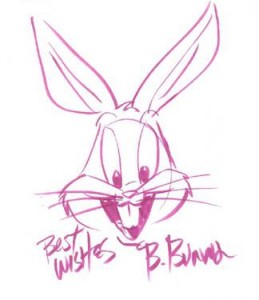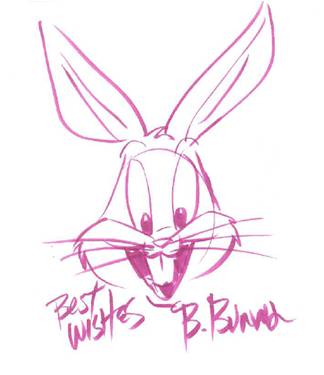 We know that Tombow Dual Brush Pens are used in studios, art schools and households around the country.  But did you know that they are also a main stay in the cartoon department at Warner Brothers?
At a tradeshow earlier this year, Fred Bode, Warner Brother's Director of Character Art & Product Development, stopped by our booth to share his love of the Dual Brush Pens for their cartoon animation.
Don't you like the picture of Bugs Bunny he drew for us?