my goal for 2011 – get my life organized! or at least the paperwork that accompanies it!
during this upcoming year I will finish up a master's degree in elementary education and in doing so complete 4 classes and 3 months of student teaching, send my daughter to kindergarten and my son to second grade, complete roughly 36+ assignments for Tombow, teach my pre-kindergarten class (the other 7 months I'm not student teaching), teach the 12&13 year old girls at church, and attempt to keep my house clean, pay bills and deal with paperwork, and help my kids with homework and their activities. i am sure your lists look like this and may even have more on them. so i needed a way to keep track of the piles of paper that come with all of this.
i had heard of a "system" for getting what you needed accomplished each day and decided to give it a try. i made a series of cards. each card has a tab on the top, and each tab is labeled…. 12 months, 31 days, each member of the family, coupons, things to file…. i used Tombow MONO Multi to attach the tabs.
as papers come in, and things need to be done, they get filed behind the month and "day" that they need to be done by. theoretically each day i sit down with my basket and cards and complete the tasks behind that "number" and then move the number behind the next month's tab.

tidbit of advice before you start
1. choose and measure your basket  before cutting your cards
2. choose a basket that is deep enough to hold you're your papers when they are standing up vertically
3. or choose a basket that is long enough for the papers to be filed horizontally
4. lay out the cards fanned out, so when gluing the tabs on they can be staggered, so they don't end up blocking each other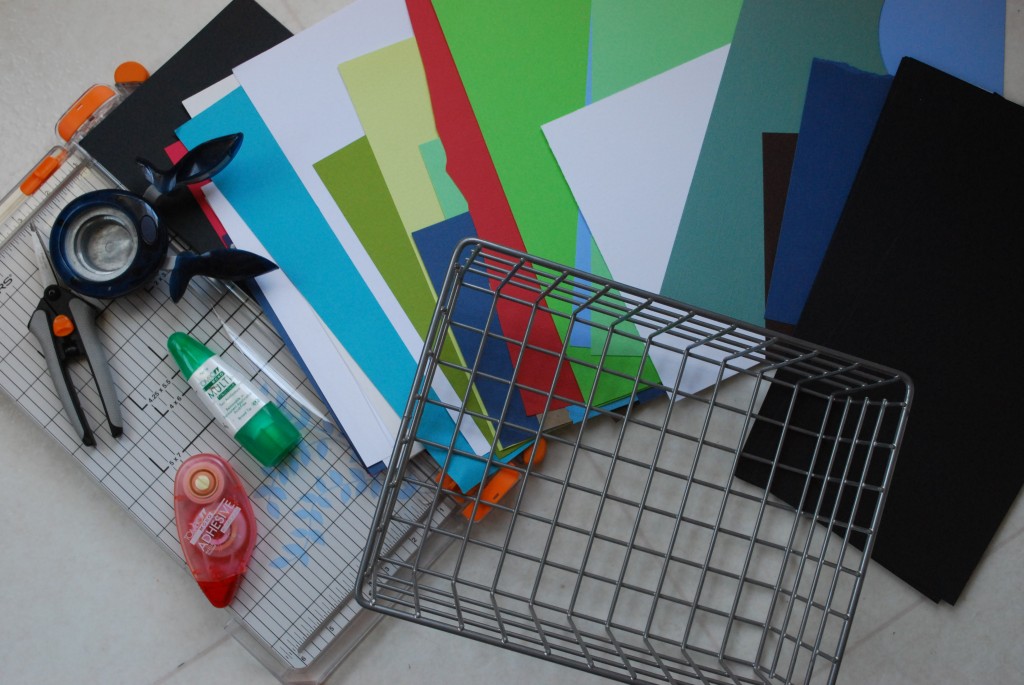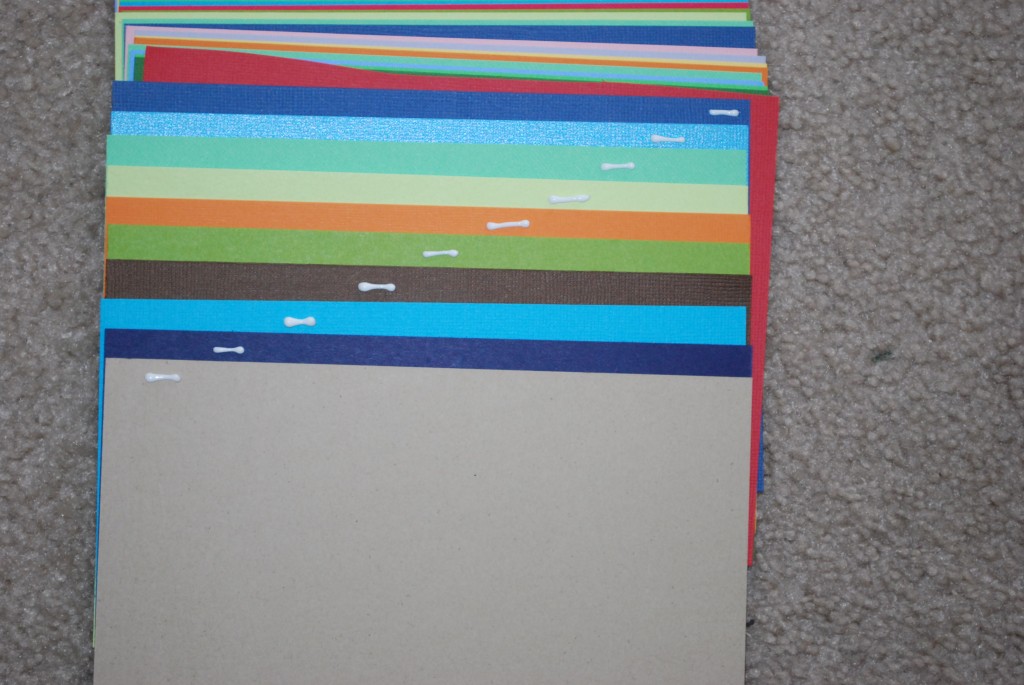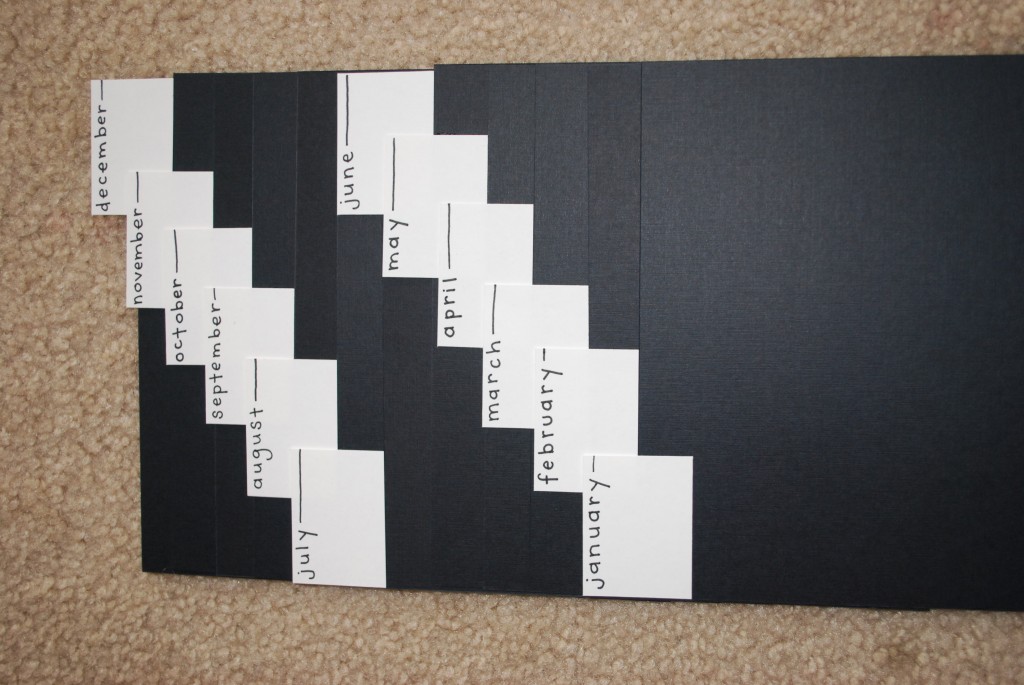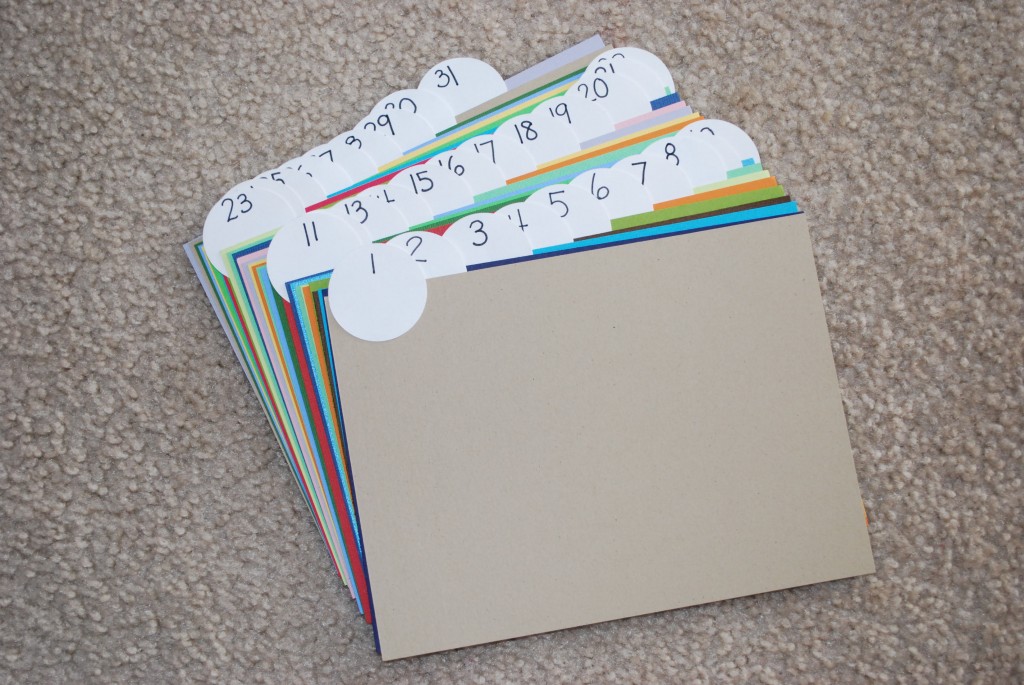 ** light bulb moment **
please excuse this interruption, but as i sit here typing this post i had an idea that i must share…
on each month card use Tombow MONO Powerbond to glue an additional piece of paper on the front. on this paper write or type the birthdays and anniversaries that month, or for the upcoming month. purchase your cards or make a note to pick up a gift and stash it behind the day that it should be completed by. the month cards stay in front of all the numbered cards for the whole month, completely visible and a great reminder of those special days. sorry i don't have a picture of this…truly, i just thought of it and i don't have time to finish it and photograph it before this post gets to you.
okay, back to my regularly scheduled post….
so here's to a new year! may 2011 be organized and clutter free!
p.s. my other goals are to organize all my recipes and medicine cabinets!