www.elizabethallan-blog.blogspot.com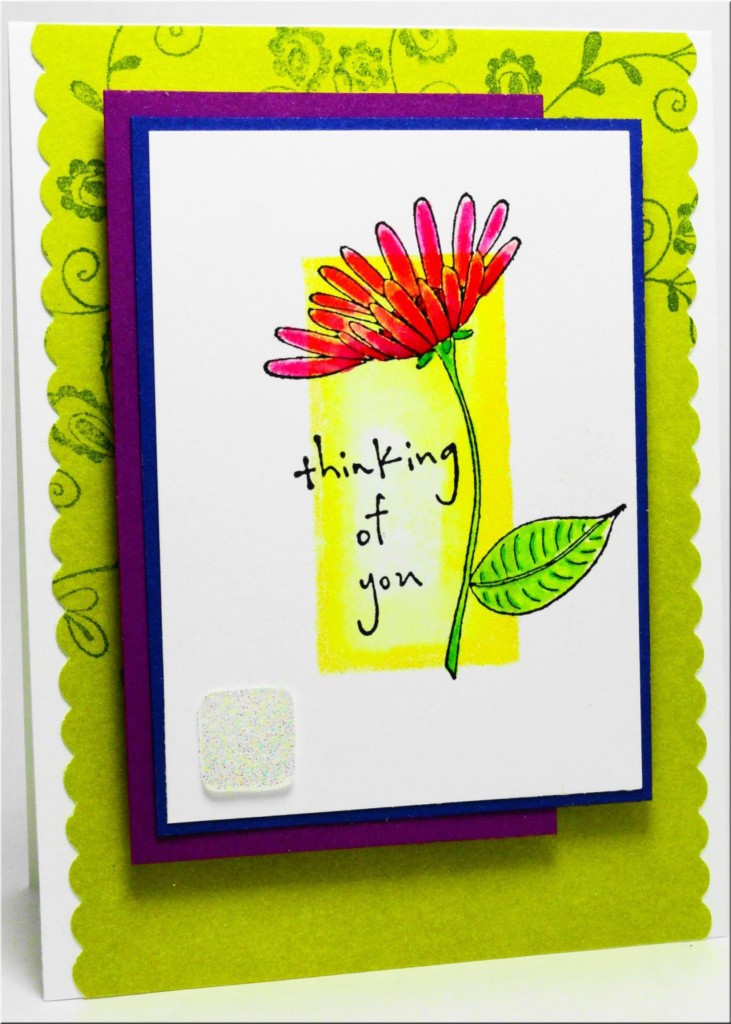 Supplies: Tombow Dual Brush Pens: 055, 133, 173, 228, 685, 703, 755, Tombow Foam Tabs, Tombow Power Tabs, Tombow Mono Adhesive Removable, Tombow Dot Adhesive Stamp Runner
Rubber Stamps: Penny Black – 4154K Lace-Edged, 30-067 To You, 30-048 Illuminations, Penny Black Mix & Match  Cardstock: Olive Grove 04-001, Periwinkle 11-003, Fuchsia Fantasies 13-003Other Materials: Craft Fun Foam, Black Dye Ink, Crystal Glitter, Paintbrush, Decorative Trimming Scissors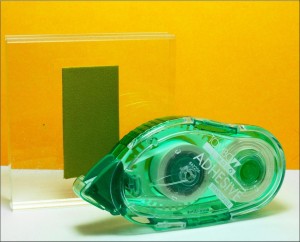 To create a background stamp, cut a piece of Fun Foam to the desired size and attach it to an acrylic block with Tombow Removable Adhesive.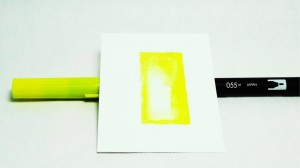 Color the foam with a Dual  Brush Pen and slightly blend the ink with your finger tip leaving a bit of the foam uncolored in the center. "Huff" on the ink and stamp. To blend the image, lightly smooth the impression with a damp paintbrush.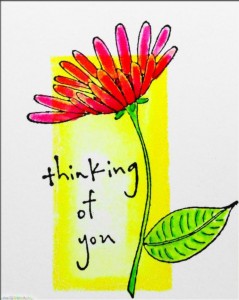 Stamp the flower and sentiment with black dye ink. Color the flower with a combination of DTP (direct-to-paper) and Transfer methods.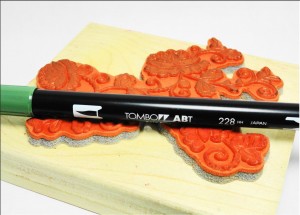 For the background pattern, ink the image with Tombow Marker #228 and stamp on olive cardstock. Repeat the same steps for a second impression. If a slightly softer second impression is desired, do not re-apply the marker color, but simply "huff" on the stamp after the first impression has been completed to re-activate the remaining ink. Trim the stamped cardstock with decorative scissors and adhere to a white, top-folded card with Tombow Dot Adhesive Stamp Runner. Layer the stamped image with colored cardstocks and attach to the front of the prepared card with Tombow Foam Tabs.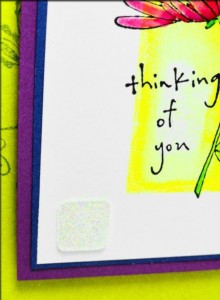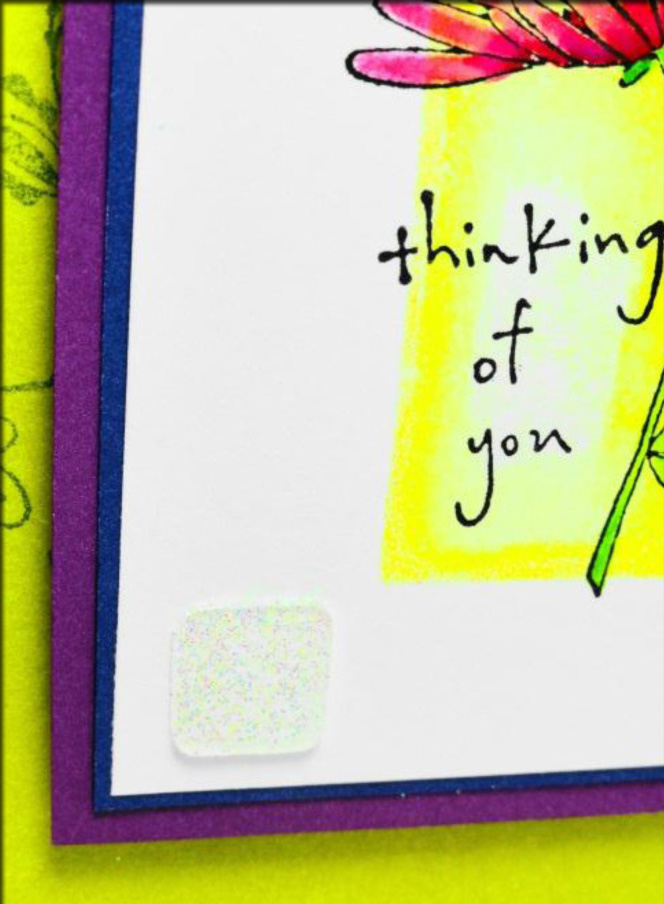 To create a fun embellishment, attach a Tombow Power Adhesive Tab to the card and remove the protective backing. Dust the exposed "sticky" portion of the tab with crystal glitter. Rub the glitter into the sides and top of the tab. Tap off the excess glitter and dust with a soft brush.
 Au revoir –
Elizabeth