The easel card is one of my favorite folds. It is so versatile. I have used it to create cards, photo album cards and gift box easel card combos.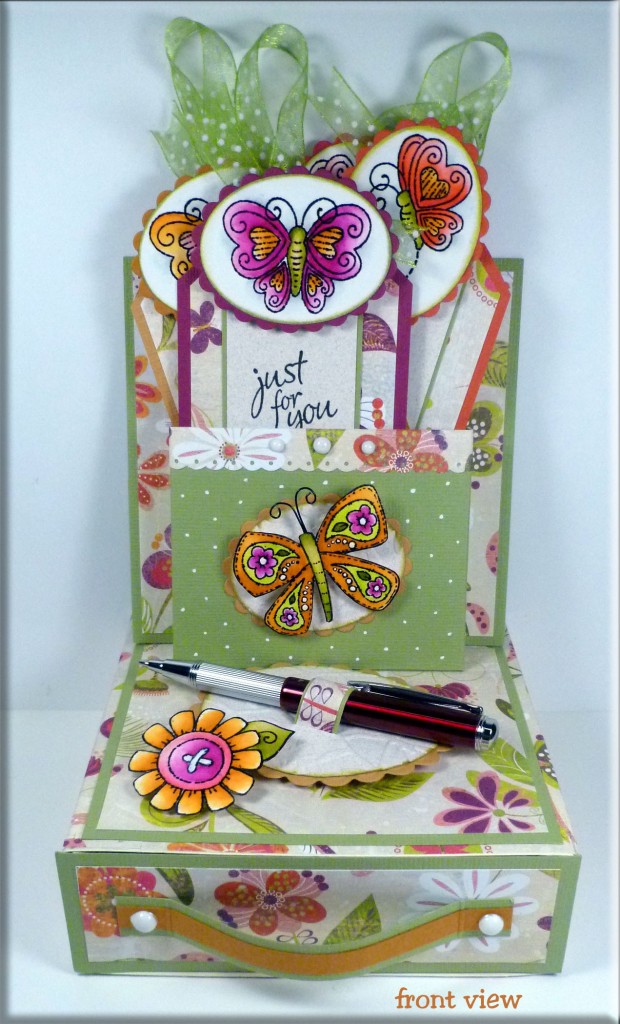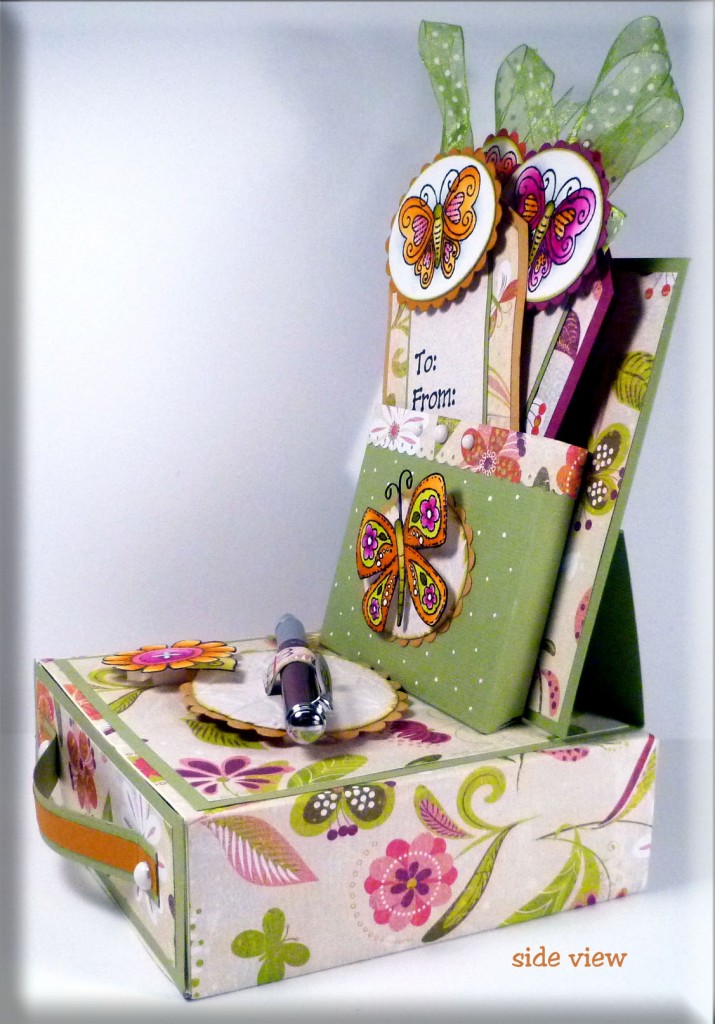 For this project I have designed a Note Card and Tag Set. The box measures 4 ¾" x 4 ¾" I have changed the dimensions from a box by Holly McMillen @ SCS. First I made the box. I wanted it to be strong so I made the box from cream card stock and then covered it with the DP. The easel card base is 4 ½" x 8". On the long side score @ 2" and 4". The card back is 4 ½" x 4 ½" .I adhered the card back to the card base onto the 2" fold with the Tombow Permanent adhesive stamp runner. All the DP is adhered with Tombow Mono Aqua Liquid Glue using the brush end.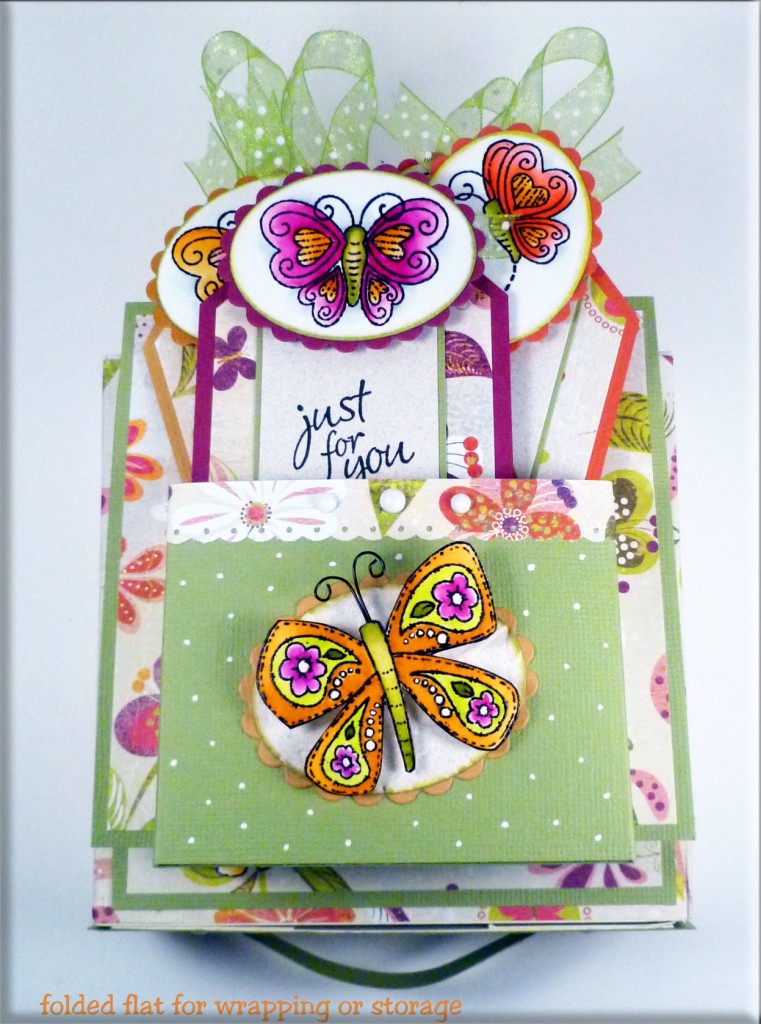 The tag holder measures 3 3/8" x 2 7/8". I used my white gel pen to add the dots. I adhered it to the card back with Tombow MONO Adhesive Power Bond Tape Runner.  I cut 2 slits into the finished oval pen holder (which is also the stopper to hold the easel up) adding a decorated ½" strip of cardstock through the holes and folding the ends onto the backside of the oval. I put the pen into the strip and pulled the ends through the slits so that it was a perfect fit for the pen. I then adhered it with Tombow  MONO Adhesive Power Bond  Tape Runner  and putting a Tombow Foam Tab over those ends for added security. The scallop oval pen holder, butterfly and flower are adhered with Tombow Foam Tabs. I also used the Tombow Mono Aqua Liquid Glue to adhere the easel card to the box and also the flat backed pearls. I colored and cut out all the images and adhered them all to the finished oval and round frames.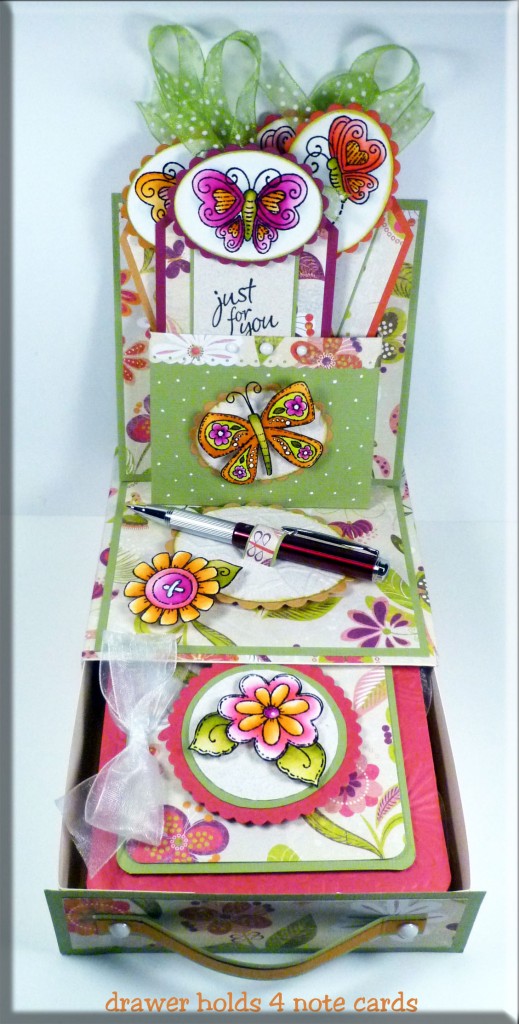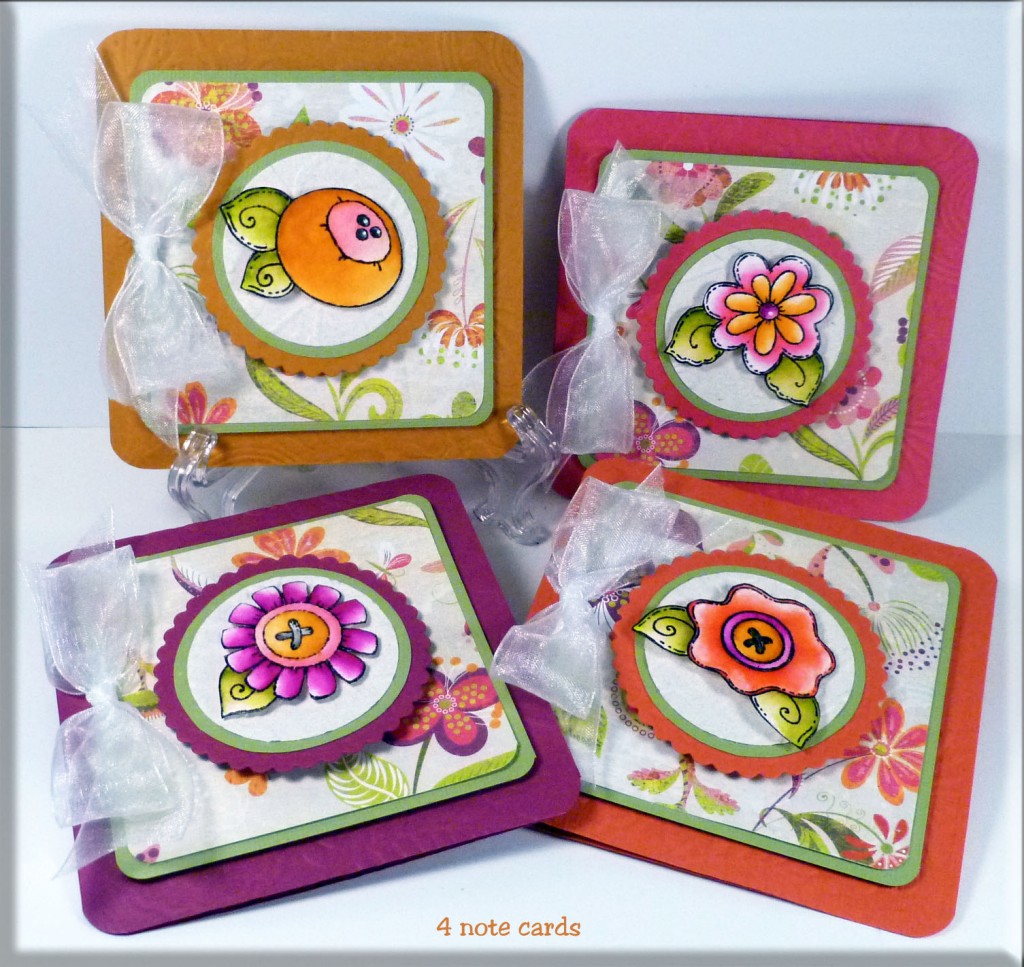 Note Cards:
The note cards measure  4 ¼" x 4 ¼".  I used a CB folder to emboss each card and the first layer of the Nestabilities frames. The layers and flowers are adhered with Tombow Foam Tabs. The bows are adhered with Tombow Power Tabs. I cut the tab into 3 strips.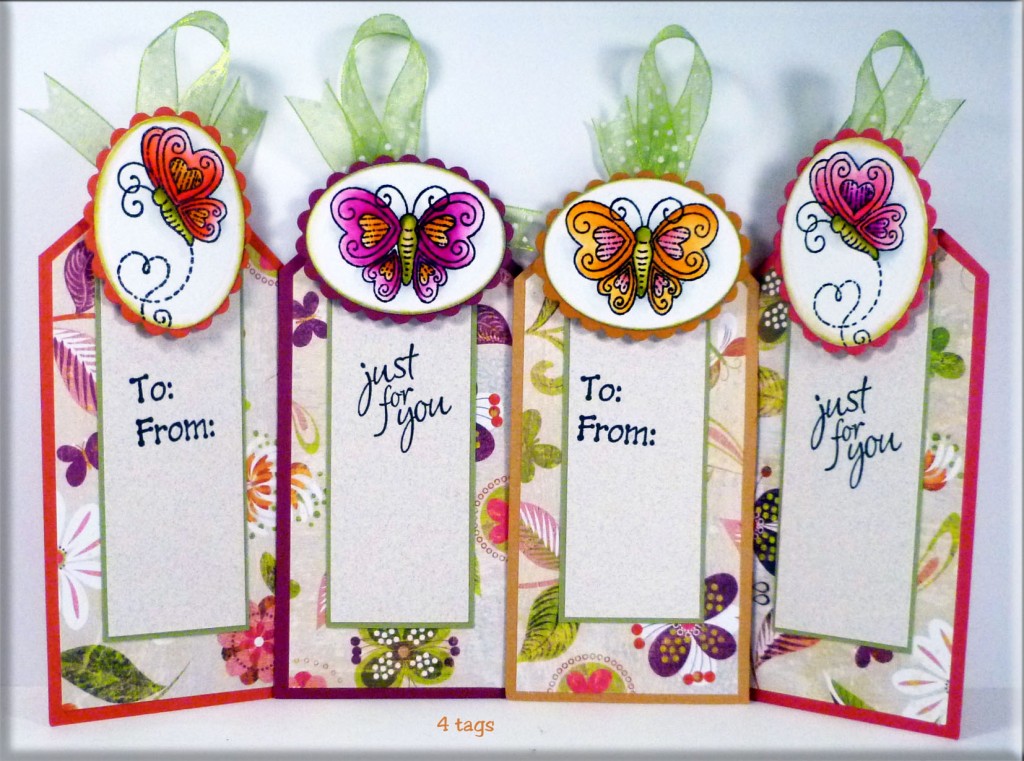 Tags:
The tags measure  4 ¾" x 2 ½". I used Tombow MONO Adhesive Power Bond Tape Runner to adhere the ribbon to the tag front center and then adhered the finished ovals over the ribbon onto the front of the tag with Tombow Foam Tabs.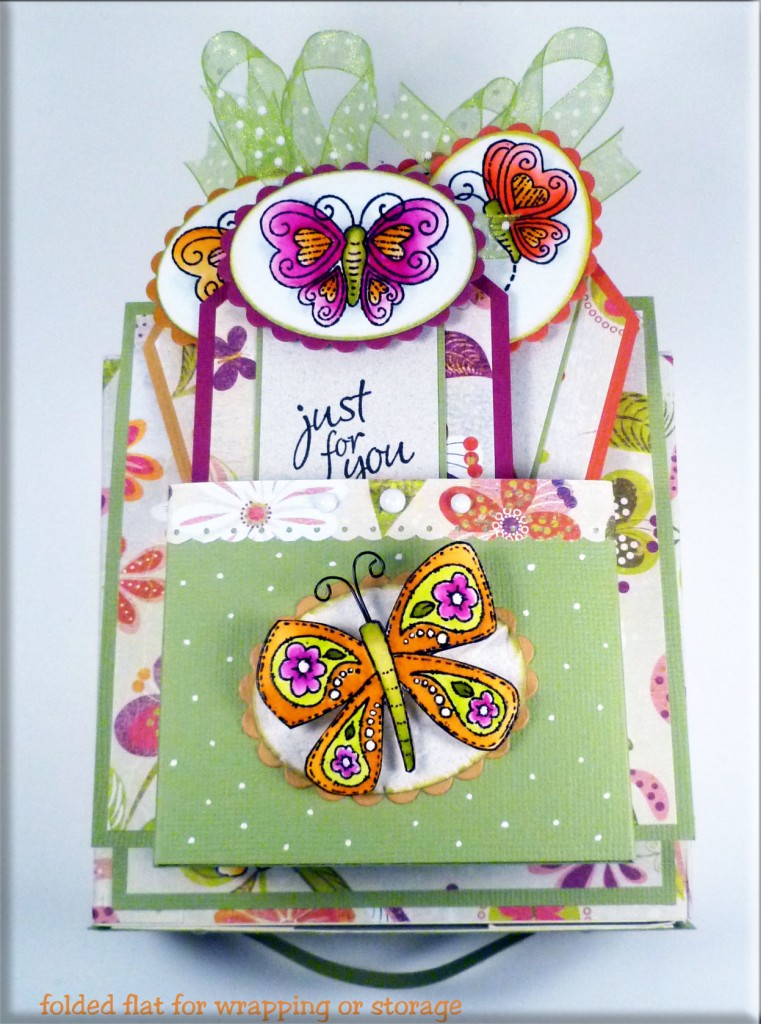 The great thing about the easel card is that the easel top folds down flat. This easel top card set also folds down flat onto the box. The pen stops it from being perfectly flat but it makes it easy to wrap or store. The butterfly's and flower's were colored with the following Tombow Dual Brush Pens, N25…Black, 665- 685 …Purple, 946- 985 …Yellow, 723- 743 …Pink,  076- 098 …Green, 873-885-905 Orange.
Happy crafting..
Karen