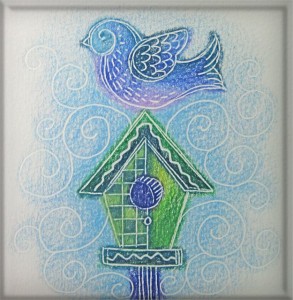 We thought you might like to see a sneak preview of a New Book By Marie Browning…

         In the book, one of the techniques is "Impressed Color Drawing".        This drawing style uses Tombow's Irojiten Colored Pencils and is an easy to learn technique that marks impressed lines on the paper with an embossing stylus before applying the color. The 'impressive' result is a whimsical drawing that gives you permission to color outside the lines!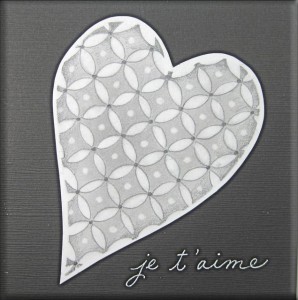 This drawing technique is the art of removing. You can quickly create beautiful drawings with the subtractive technique using thin metal stencils, Tombow drawing pencils and MONO and Zero Tombow Erasers. This is a very different and enjoyable technique to try and will get you creating appealing little drawings suitable for framing or presenting on a card.      

  Marie will introduce 'Impressed Color Drawing' and 'DoodleDabs' in the new book. The DoodleDab technique was designed with the Tombow Dual Brush Pens. It uses a simple stroke technique to produce delightful little motifs to use in all your paper crafting projects. She will be stepping out over thirty favorite DoodleDabs in the book. The Rose DoodleDab is shown here accenting a stamped image.   We're sure you'll love learning these unique techniques from Marie. The book will be presented at Winter CHA….we hope you enjoyed this "sneak peak"…Stay tuned.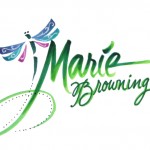 If you enjoyed this post please follow us on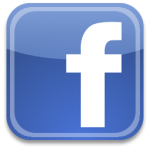 http://www.facebook.com/tombowusa  and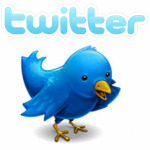 http://twitter.com/#!/tombowusa