This technique is a in-direct method that uses the blending palette. It's perfect for coloring in a section of a stamped image when you want one color blending into another. 
The Tombow Dual Brush Pens I am using for this technique: 476 Cyan, 703 Pink Rose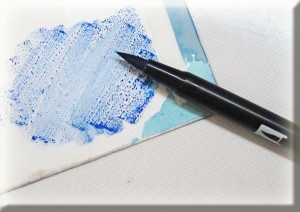 Step 1: You can, of course, use any two colors for this technique. Always add the darker of the two colors to the blending palette. With my two chose colors the
Cyan is the darkest so that's the color that is added to the blending palette using the brush tip.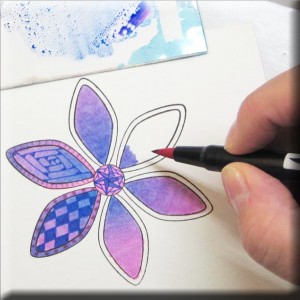 Step 2: Now with the lighter color, here the Pink Rose, pick up a little of the blue off the blending palette. Start to carefully color in the stamped area and magically the color will change from the blue to the pink.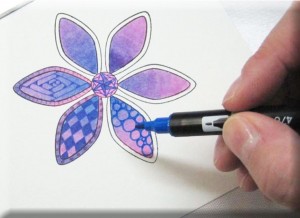 Step 3: With this stamped image I added zentangle inspired designs in each section using the fine tip of the Cyan marker.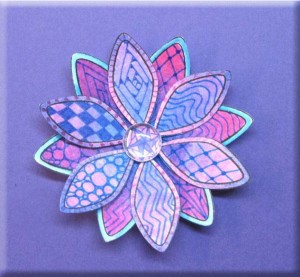 The finished stamped sample showing the effects of brush blending. I'm sure you'll have loads of fun with this technique…see you next time…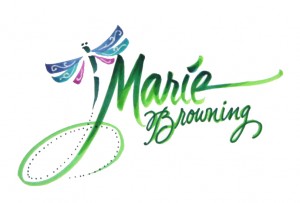 If you enjoyed this post pleas follow us on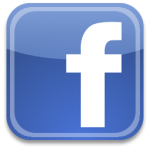 http://www.facebook.com/tombowusa and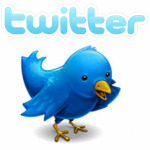 http://twitter.com/#tombowusa