Can you believe it is May already? Only 3 weeks of school left for us, then summer vacation! YAY! I can't wait.
Today, I have a fun May Day project to share with you. I made a few Easter Baskets and had such a great response from the recipients, that I decided to make some as May Day Baskets and give out to friends and coworkers.
I started with peat pots from the Dollar Store plus spray paint. I sprayed about 3 layers onto the pots and then started decorating.
First I added a

Power Tab

cut in half to the handle (wrapped wire I found at Hobby Lobby) to the outside of the handle and pressed to the inside of the peat pot.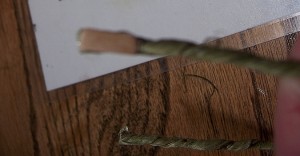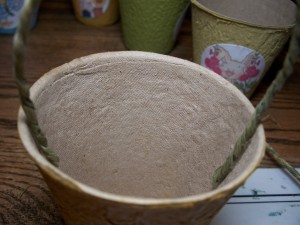 Then I added some

Multi Liquid Glue

around the top edge and let it set a little bit until it was clear, then pressed moss into the glue.
To decorate the front using

Mono Multi Glue

, I added a precolored digital image that I printed and then colored shadows with

Dual Brush Tip N75

.
To finish it off I cut a square of old pattern tissue for the inside. I love using old patterns for tissue paper. I added an Avon lip balm (I buy them when they are on sale and have them on hand as they make great gifts) and some candies.
I hope this gives you some inspiration to make some May Baskets for friends, family, coworkers, etc.
Thank you for stopping by,
If you enjoyed this post please follow us on