This week on the Tombow blog the gals have been sharing projects created using one of Tombow's Correction Tapes.  I chose to use the
Mono Correction Tape-Pen Style, Fine Line
 for my project.  I have to say I was beyond stumped when I started.  You see, this week is also an ABC week on the Tombow blog so that meant I had to create "anything but a card", I am such a card girl and had originally thought I would try to use the correction tape to create a resist background for a card but had to adjust the wind in my sails and this is what I came up with.
 I started by lightly sanding this pre-finished letter so that the adhesive would have a nice base to adhere to.  I added a layer of
Tombow Mono Aqua
and then covered it with some 12 x 12 print paper from Kaisercraft and let it sit overnight to make sure that it was stuck down really well.  I used the
Tombow Correction Tape
to create the line and faux stitching around the edges of the plaque.  The correction tape is bright white, so I sponged on some Adirondack Aqua ink to tone it down a bit.  I created the main flower in the floral spray using the Blossom Three Spellbinders die and then added some foliage using punches and dies.  The smaller tulle flowers are from Prima.
 This is what the plaque looked like after it was light sanded and the
Mono Aqua
was applied.
Mono Aqua
was used to apply all of the greenery in the spray.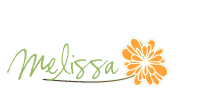 If you enjoyed this post please follow us on: