This is one of my more unusual uses for Tombow's MONO Aqua Liquid Glue – but it works perfectly! As well as an avid crafter, I also love to garden. I am lucky to live in Victoria, Canada where we enjoy a Hardiness zone of 8b. We enjoy mild winters and beautiful warm summers with a climate that can grow palm trees and do a flower count in February! Over 2 billion blooms in 2012!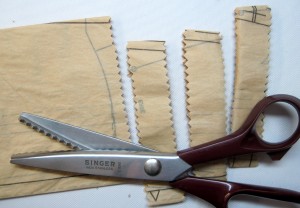 I have  always been intrigued by seed tapes; they make planting seeds easy, but are very expensive. I decided to make my own seed tapes and found MONO Aqua the perfect adhesive! Start by using a biodegradable, thin paper like uncolored tissue, newspaper or old sewing patterns. Cut into strips 24″ long.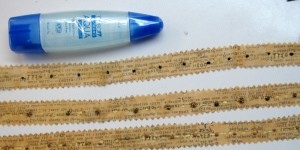 I then added a small stream of MONO Aqua glue to the strips using the fine tip applicator. Drop the seeds at the distance apart recommended on the seed package. You can use any type of flower or vegetable seeds!  For my seed tapes I used spinach, beets, radish and red onion. Let the glue dry, and you now have your own seed tape! Write the name of the seed at the end of the strip with a permanent marker.
You can choose a number of ways to package your seed tape. Here I have wrapped the tape around a twig using the Dot Stamp Runner Adhesive to hold the tape at the end. Attach a label with the name of the seeds and planting instructions from the seed package. I also made a simple tag, stamped and then colored with Irojiten Colored Pencils, to wrap the seed tapes around. The tapes are held onto the tag using the Dot Stamp Runner Adhesive. These make wonderful gifts for gardeners of all ages from children to seniors. Simply wait for the ground warm, place the seed tape in your garden or planter at the correct depth, cover with soil and Presto! your seeds are planted! The MONO Aqua dissolves to let the seeds sprout and they require no thinning while growing. The glue is non-toxic so a great kid-friendly activity during the winter to prepare for spring planting.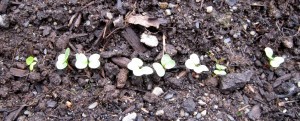 Yum! can hardly wait till these radishes are ready!
If you enjoyed this post please follow us on