Spring is almost here and while we wait I have a card with pretty spring colors. For this card I used the Kiss Me Collection from Bella Blvd. To put the card together I used the Mono Adhesive Dots, for the Polaroid I used the Foam Tabs, to glue the button with twine I used Power Tabs and to put the hot air balloon together I used the Mono Multi Liquid Glue.
 I made the top of the hot air balloon with an once inch circle punch, the Mono Multi Liquid Glue and on the center I used a brad. To glue this part I used Power Tabs but to glue the bottom I used Foam Tabs.
 Remember to share with us your Spring inspired projects using Tombow Products!!
I hope you enjoyed my post!!
Take Care!!
If you enjoyed this post please follow us on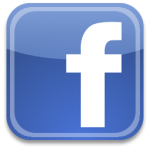 http://www.facebook.com/tombowusa