Hello Bloggers!
This Saturday will be an amazing blog hop hosted by Operation Write Home.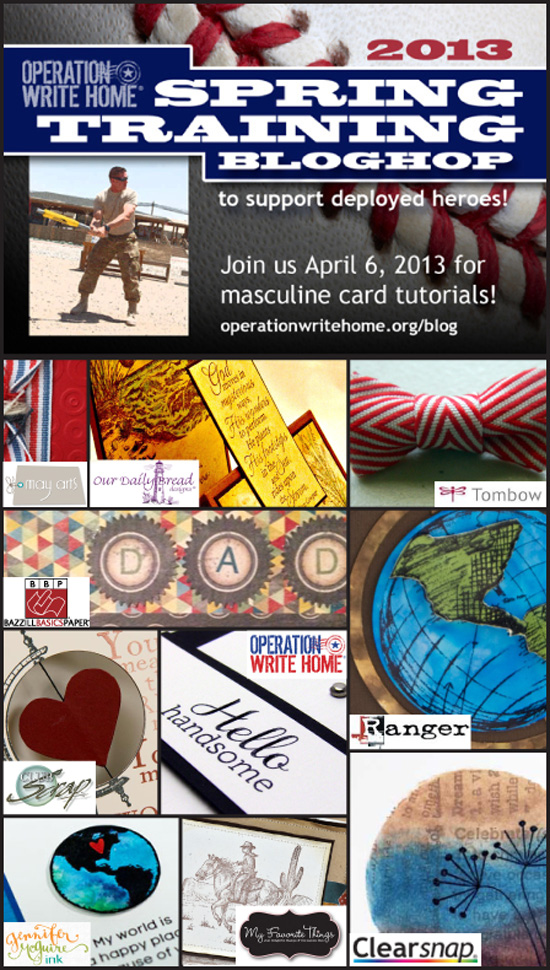 For those of you who do not know about Operation Write Home, I will give you a little background into this AMAZING organization. Their mission is simple: To support our nation's armed forces by sending blank greeting cards to write home on, as well as cards of gratitude to encourage them. That is exactly what President and Founder Sandy Allnock has done. Thanks to her hard work and dedication, they have been able to donated over 2 million handmade greeting cards sent for heroes to write home on, and AnyHero letters of gratitude!
This Saturday there will be a Spring Training blog Hop with tip and tricks for creating masculine cards. You will not want to miss this amazing blog hop. Our very own design team member Jennie Garica has created the craftiest father's day card that you will not want to miss!