This year I really want to catch up on my daughter's baby book.
On this page I documented some gifts I got from our family.
On this side I documented some medical procedures I went through during my pregnancy.
In this pocket I only used washi tape, enamel dots and sequins around the pocket (I didn't glue them).
On this card I glued a butterfly die cut using the Mono Adhesive Permanent and on top I used a My Mind's Eye sticker and sequins using the Mono Aqua Liquid Glue.
I used the Mono Multi Liquid Glue to glue the little hearts and the Mono Permanent Adhesive for other embellishments.
I hope you enjoyed my post!!
Take Care!!
If you enjoyed this post please follow us on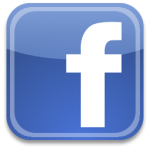 http://www.facebook.com/tombowusa