Happy Thursday! Today I have a little gift bag idea for Valentine's Day! I just decorated a paper bag using Fancy Pants Designs paper from the Be Loved Collection. I glued the paper on the center with the NEW Xtreme Glue Tape. Then used the same runner for the doily, labels and tag.
I glued the May Arts Pompoms with the Mono Multi Liquid Glue. I glued the vellum Scallop circle with the Xtreme Glue Tape. The letter is a sticker from Fancy Pants. To glue the heats I bent them and glued them the center with the Mono Multi Liquid Glue and I used Tombow Foam Tabs on the sides to keep the dimension.
 The doily is from My creative Time for Me, the twine is from May Art and the Enamel Dots are from My Mind's Eye.
I hope you enjoyed this little gift idea!
Take Care!
If you enjoyed this post please follow us on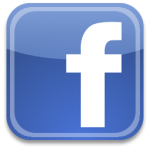 http://www.facebook.com/tombowusa