Tuesday was Earth Day and to celebrate I made some Mail Art for my friend using recycled materials! You know those promotion postcards you get from companies or events? You can cover those as use them as base for Mail Art Postcards! Another idea is to use magazine paper to do your own envelopes.
The first thing I did was draw my girl on a piece of cardstock. To sketch I used the Mono Drawing Pencil.
 Then I outlined the drawing with the Mono Twin Permanent Marker, my new best friend! After that I used the back of a regular copy paper that I didn't need anymore to trace the girl. I'm going to used that image to paper piece the girl with magazine paper.
 You can re-use these any times you want, just apply some Tombow Mono Removable Adhesive on the girl paper. Once you cut the paper shape, lift the paper and rub the adhesive with your finger. I recommend putting the adhesive on the girl instead of the magazine because rubbing the magazine could break it, depending on how thin is the paper. You can do extra stencils for the bangs and headband or just use the big piece first and then cut it even smaller, like I did.
 For the background of the postcard I used a promotional postcard and I covered it with paper from a Carter's catalog. I actually ended up using the other side of the postcard to cover it and just used name tag to put my friends address on that side. I applied the NEW Tombow Xtreme Permanent Adhesive exactly on the border of the page. Since this glue is super strong, I trust that this tiny piece of mail art will be safe once it's on the way.
 Here is how the girl looks paper pieced. I colored the girl before adding the paper pieces.
 Here I added lots of lines and highlights with a white pen and the Mono Twin Permanent Marker.
 I colored the girl using the Tombow Dual Brush Pens and the Irojiten Colored Pencils.
 For her shirt I used a Carter's catalog. I also did some doodled ruffles on it.
 If you follow me on Instagram, you know that on Saturday I went to the National Postal Museum. I bought a bag of used stamps from around the world and did this tiny collage! You know, Earth Day, I tried to do a tiny map/country collage thingy.
 I doodled around the postcard with the Mono Twin Permanent Marker and I added this little I Love Spring from one of the catalogs with the NEW Tombow Xtreme Permanent Adhesive.
 I hope you had a nice Earth Day!
I hope you enjoyed this post! Take Care!
If you enjoyed this post please follow us on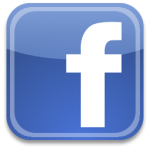 http://www.facebook.com/tombowusa