In this post I am going to show you step-by-step coloring with Irojiten Colored Pencils. Irojiten Colored Pencils come in 90 yummy colors and have the perfect point strength; soft enough to put down a color field evenly and strong enough to be able to sharpen without the lead breaking. The strong pigment content also allows for beautiful layering and blending.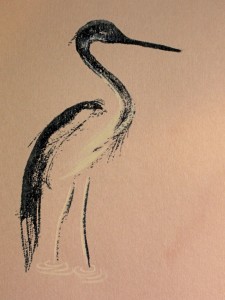 I used a dark grey ink pad and stamped the heron onto a light tan colored paper. I then chose the Irojiten Grayscale 5 pack and Vp-4 Eggshell pencils. This gave me the color range I wanted, from light, medium to dark. I added the Eggshell color first, identifying all the light highlights.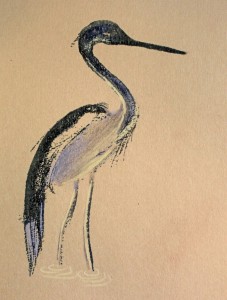 Next, I added the medium colors, layering over top parts of the Eggshell areas to blend. If you don't like the coloring, use the Color Pencil Eraser to remove the color and start again. I also use the eraser to bring back the 'tooth' of the paper if I pressed too hard with the pencils.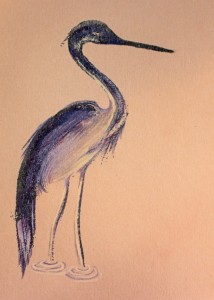 Keep adding the medium and then the darker colors onto the image, blending as you go.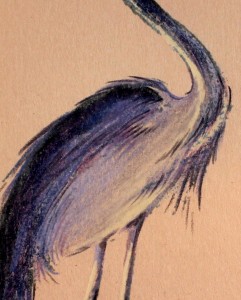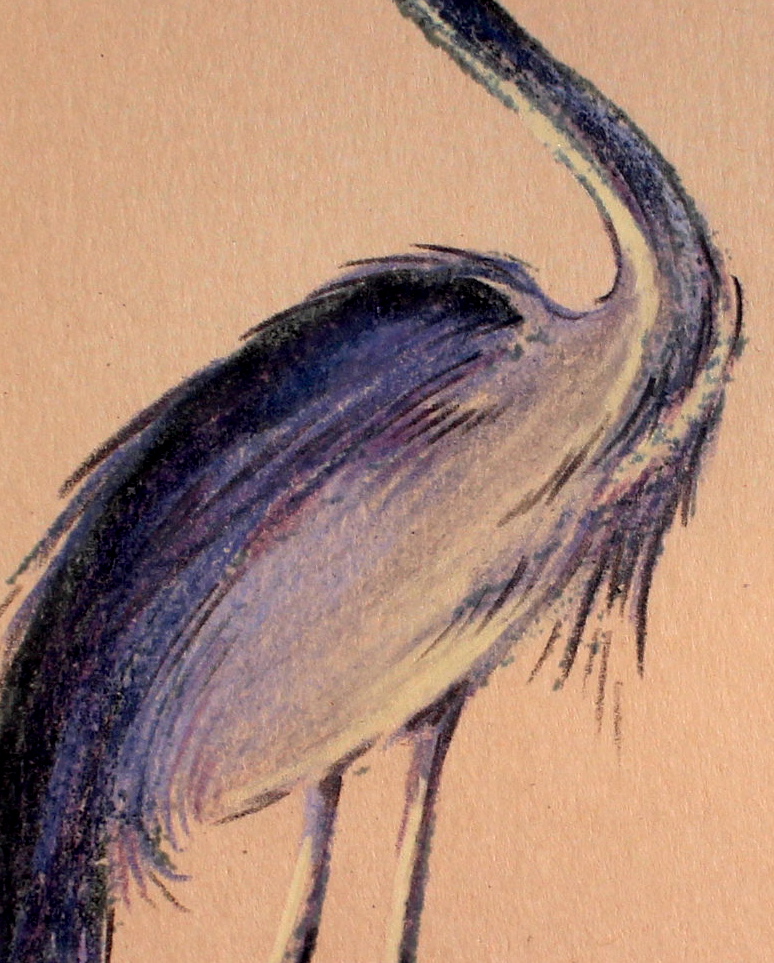 Here's a close look at the strike strokes added with the darkest color. It adds contrast and interest to the coloring and also gives the bird a feathery texture.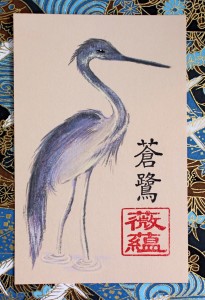 Here is the finished panel, complete with my chop (carved stone signature stamp) I got recently in Hong Kong. Not only can you have a suit made in one day there, you can also get a beautiful hand carved chop done in one day! It's my new favorite place! I think I will make a scroll card with the finished panel.