It's time for another Tombow Challenge! This time we are highlighting shadow boxes; all kinds, shapes and sizes! Here are a few of my favorite shadow box projects I have created using Tombow products.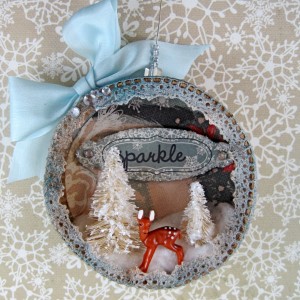 This shadow box ornament uses the Xtreme Adhesive to make the round box from strips of corrugated cardboard and cardstock. The snow was cotton balls mixed with Mono Aqua Liquid Glue and sprinkled with glitter. I also used the Aqua to add the glitter to the bottle brush trees. The 'sparkle label' and little fawn were attached using Mono Multi Liquid Glue.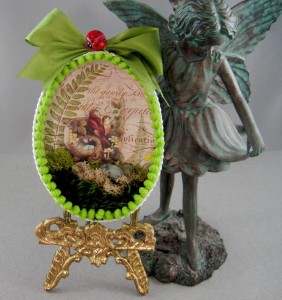 This egg-shaped shadow box was constructed the same way as the round shadow box but with preserved moss instead of snow for a spring theme. For the trim around the edge, apply the Mono Multi Liquid Glue and let dry clear and sticky for a perfect, mess- free  application.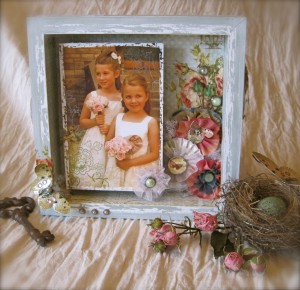 This large photo shadow box used Mono Aqua Liquid Glue to attach the cardstock to the inside of the painted box. Aqua glue is a perfect adhesive for paper to wood! Ribbon rosettes are constructed with the Xtreme Adhesive and Mono Multi Glue and attached with Foam Tabs for a dimensional, layered look.
What can you create using 'shadow boxes' as your inspiration? Link up your project and have a chance for a prize of Tombow Products! Winner will be announced October 15!