Happy Friday! This is Jennie and today I have two Bokeh Background Tutorials using the Tombow Dual Brush Pens.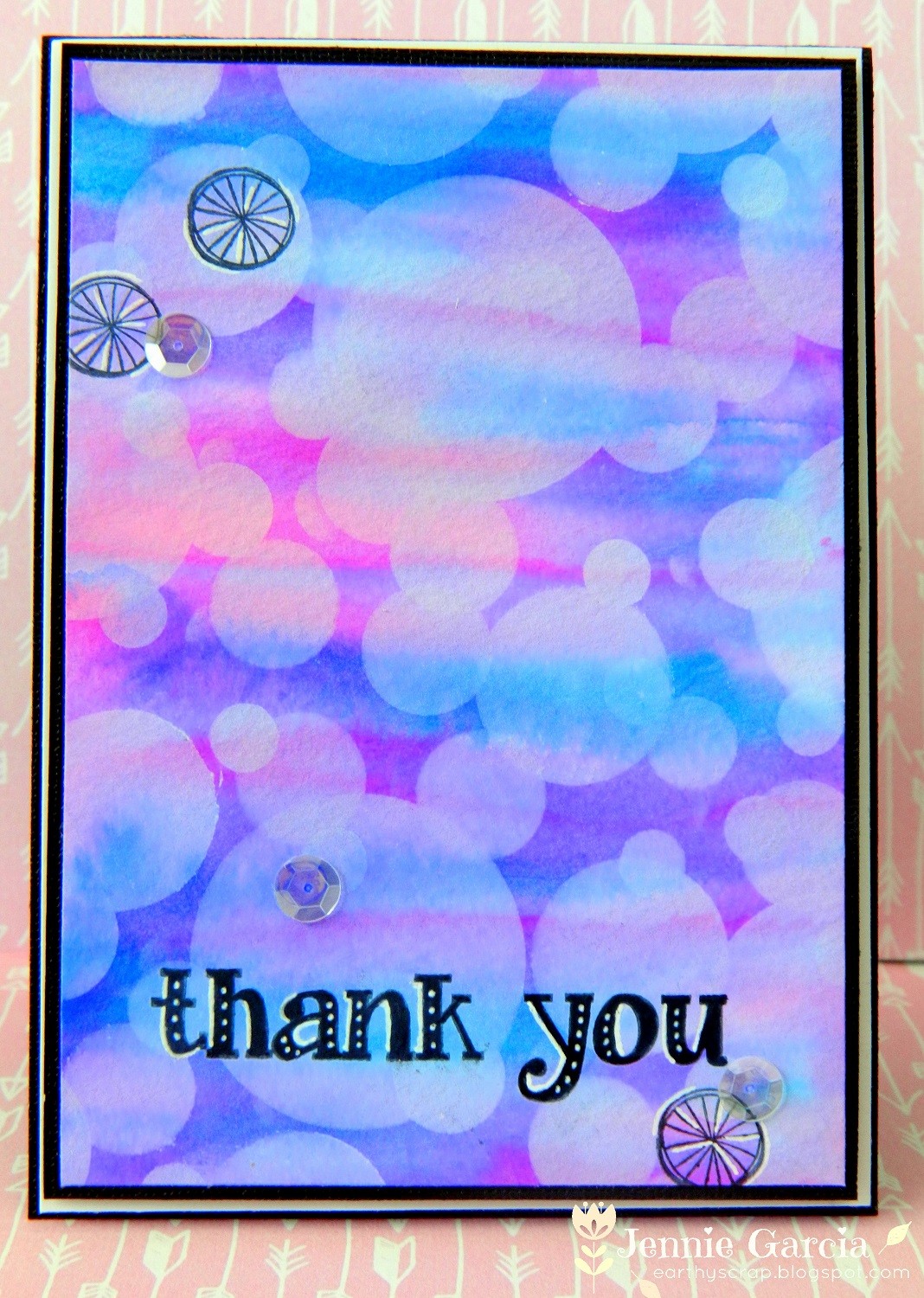 Here is everything you need! **Remember to use Watercolor paper. This technique requires lots of water and ordinary paper won't hold well.
Use washi tape to tape a piece of watercolor paper to a hard surface like clipboard or a cutting mat. Leave a border so the water won't accumulate in the corners, the washi tape also leaves a nice border if you like that look. Spray the paper generously with water using a Tombow Blending Mister.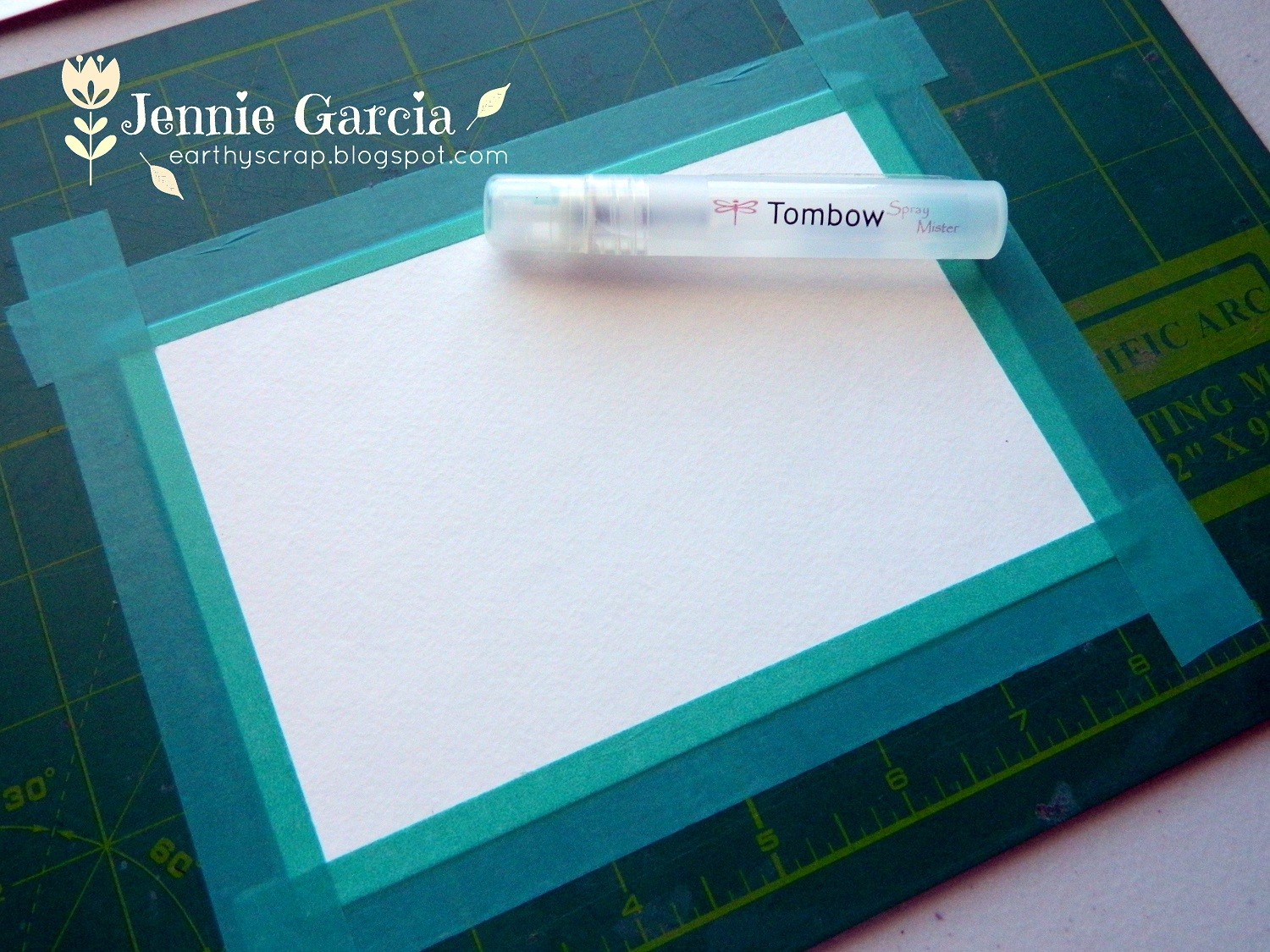 Scribble on the Tombow Blending Palette using Analogous Colors from the Tombow Dual Brush Pens, they are next to each other in the color wheel. If you choose Complementary Colors (these are opposites in the color wheel) they will make brown shades when they blend. After you scribble on the Tombow Blending Palette use the Tombow Blending Mister over it to create your own watercolors. I used a waterbrush but you can use any watercolor brush.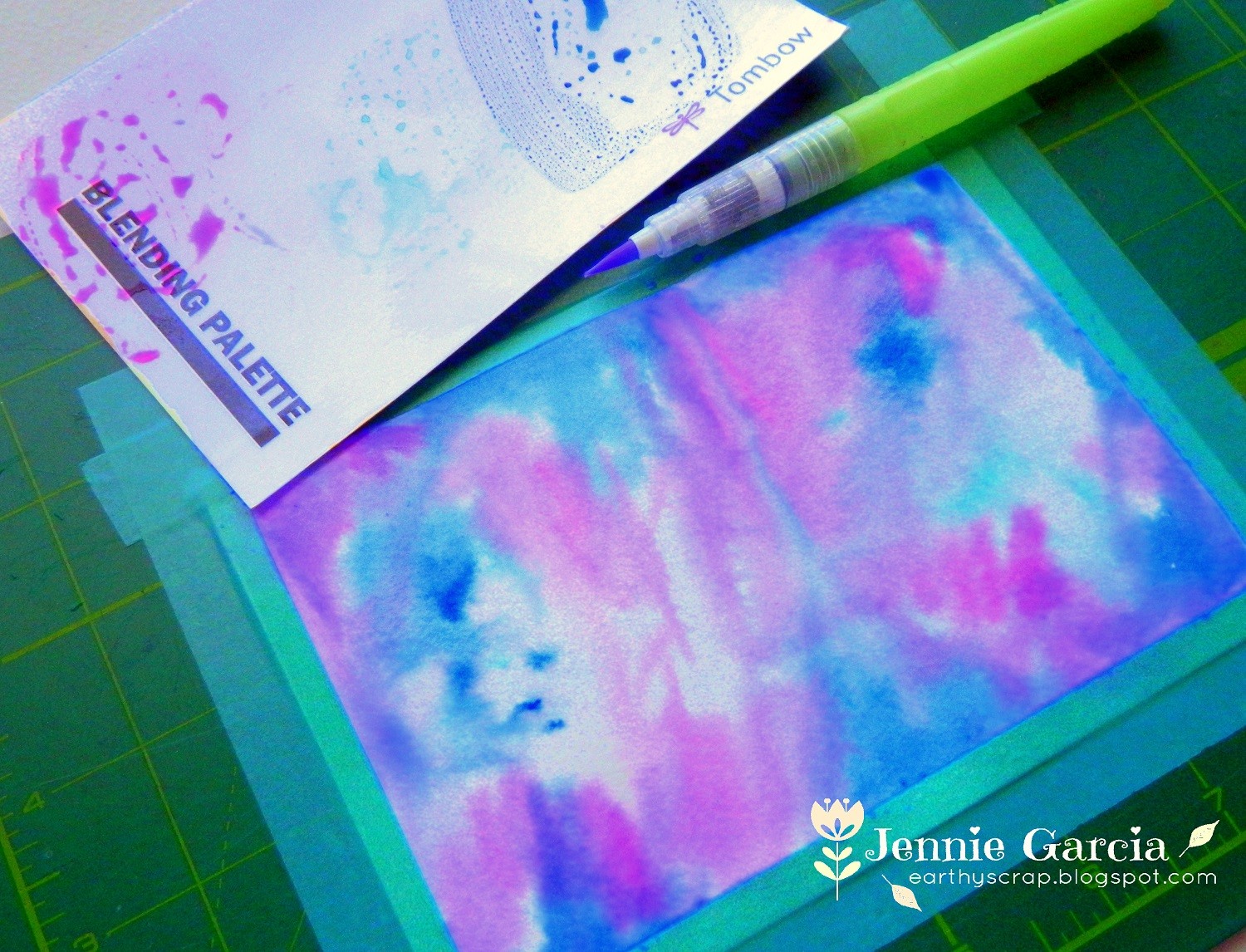 Take the washi tape off, carefully… Notice how my background has lines, you can also apply the colors using circles or a blotchy pattern.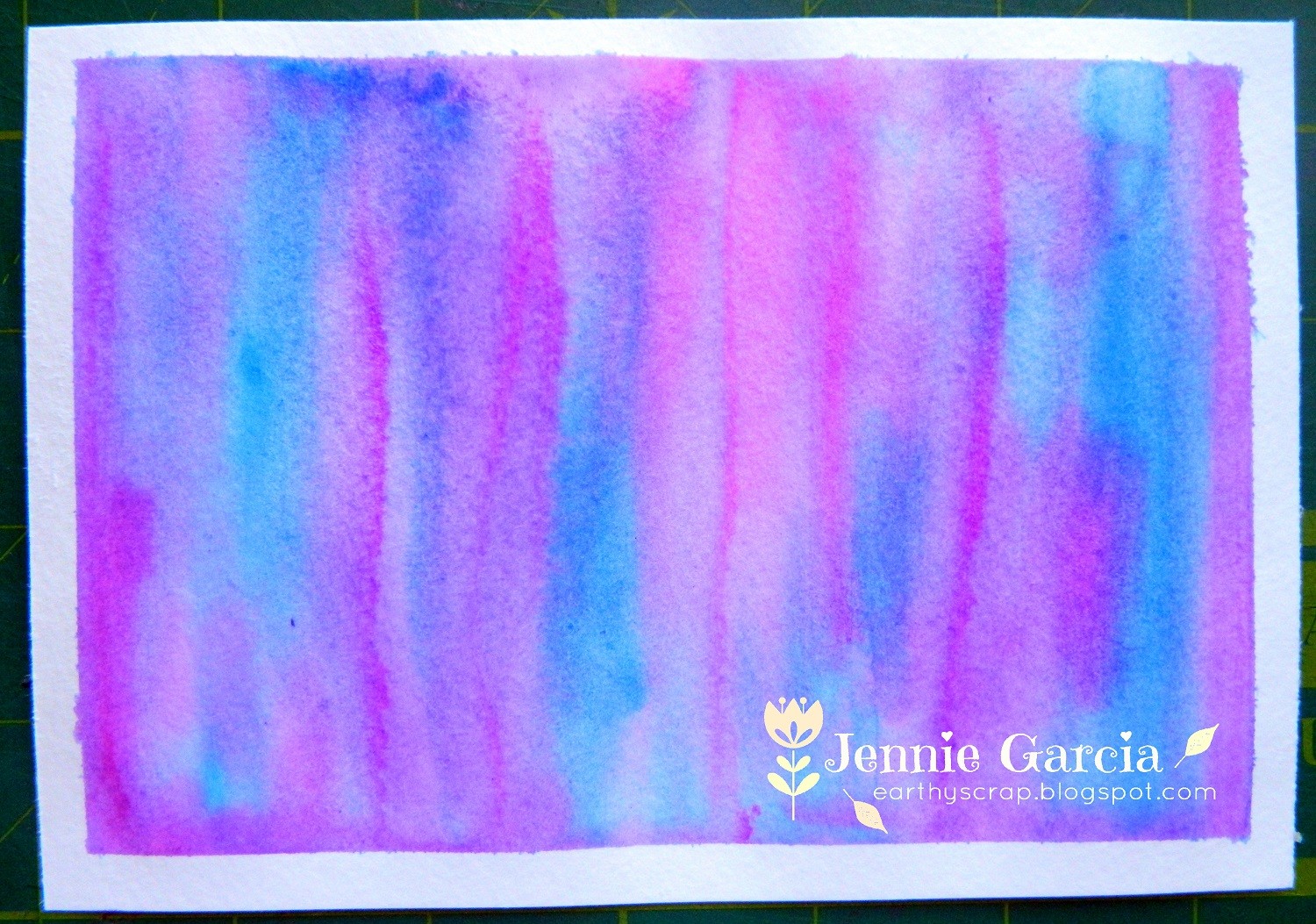 You can let it dry naturally or use a heat gun.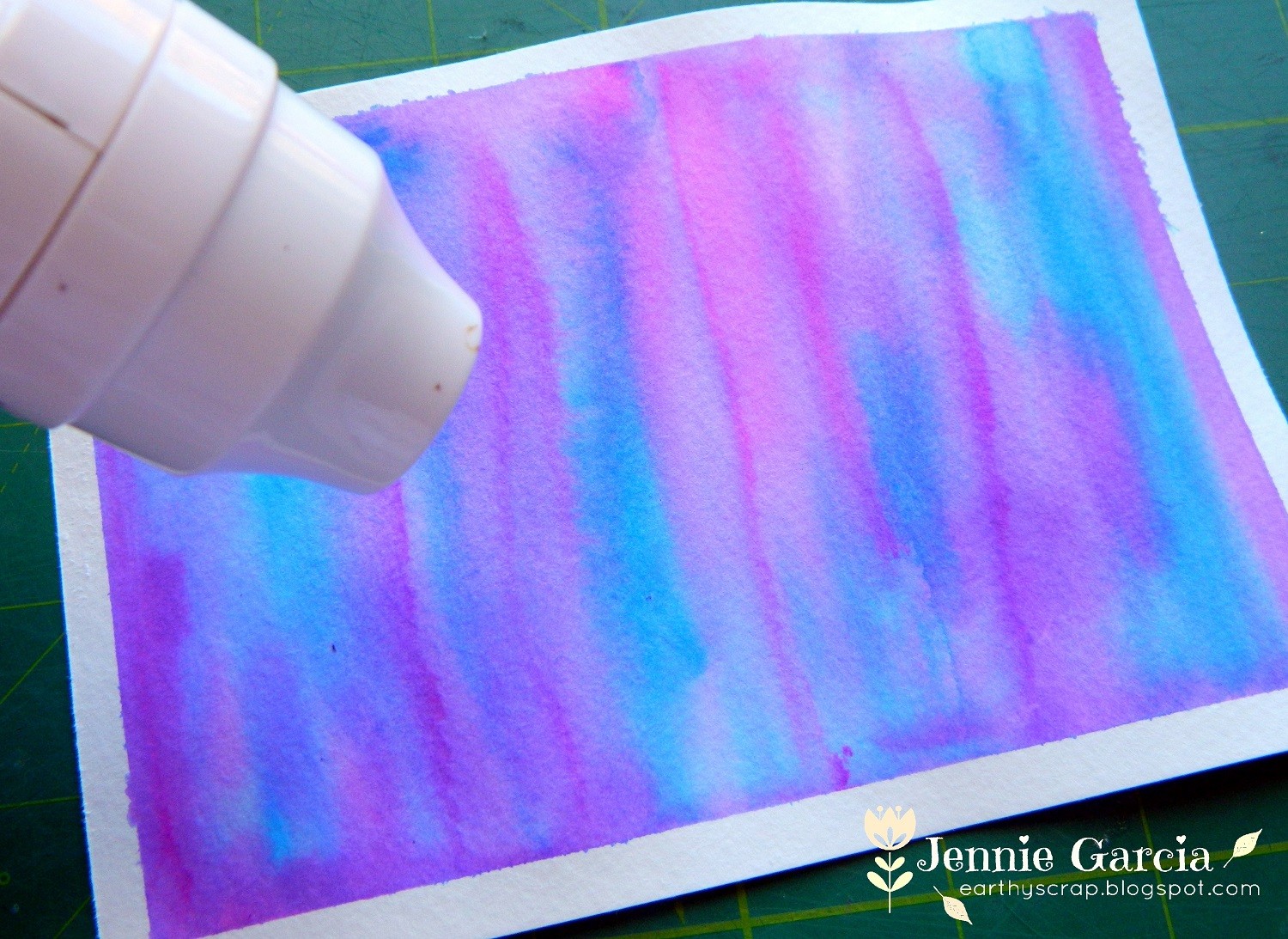 Using a dauber, white ink and a stencil with circles of different sizes rub the ink on the background. Make some circles darker and overlap them! Keep making circles until you are happy with the result!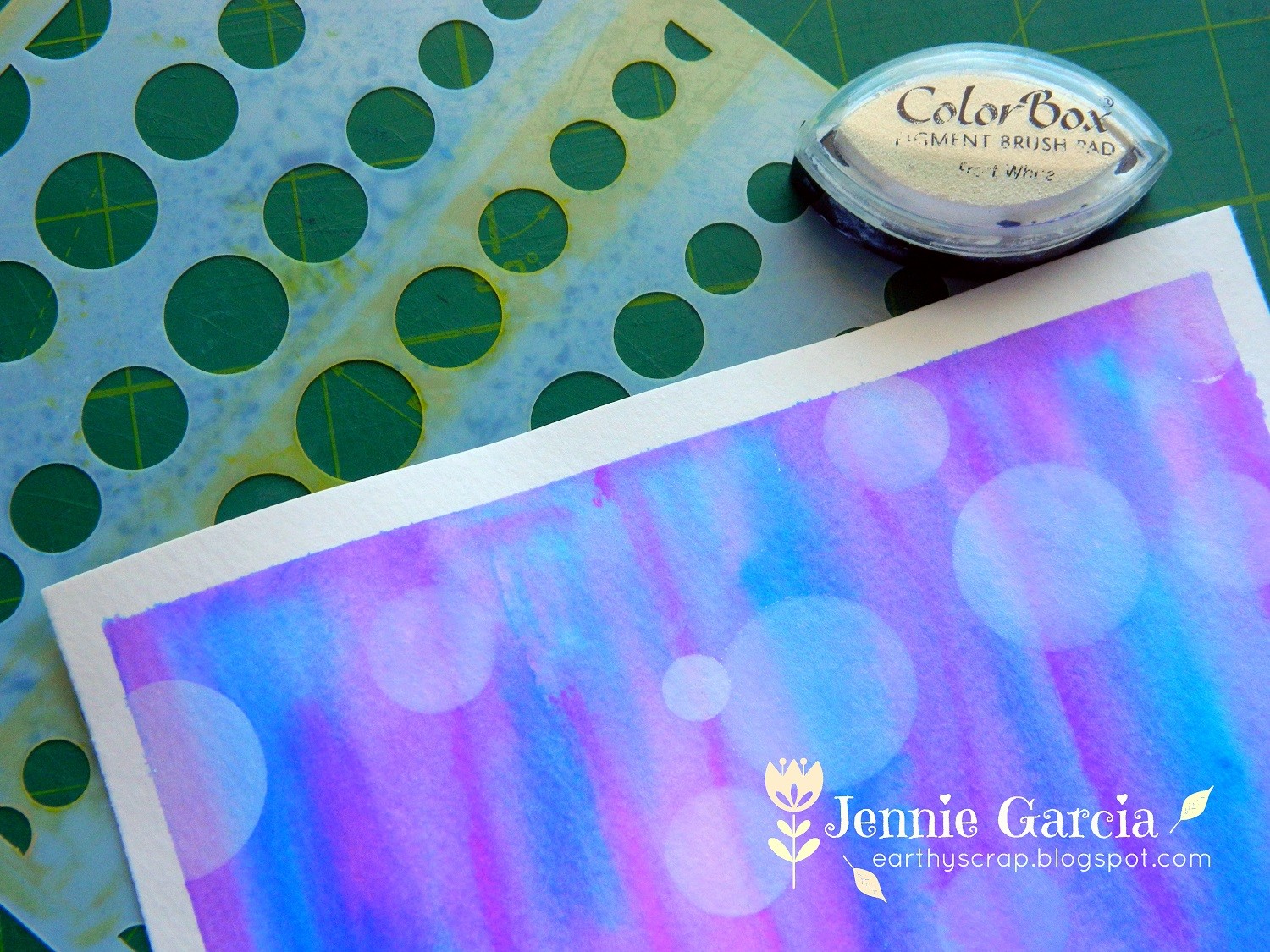 Voilá! How dreamy and easy was that! Keep experimenting with different color combos!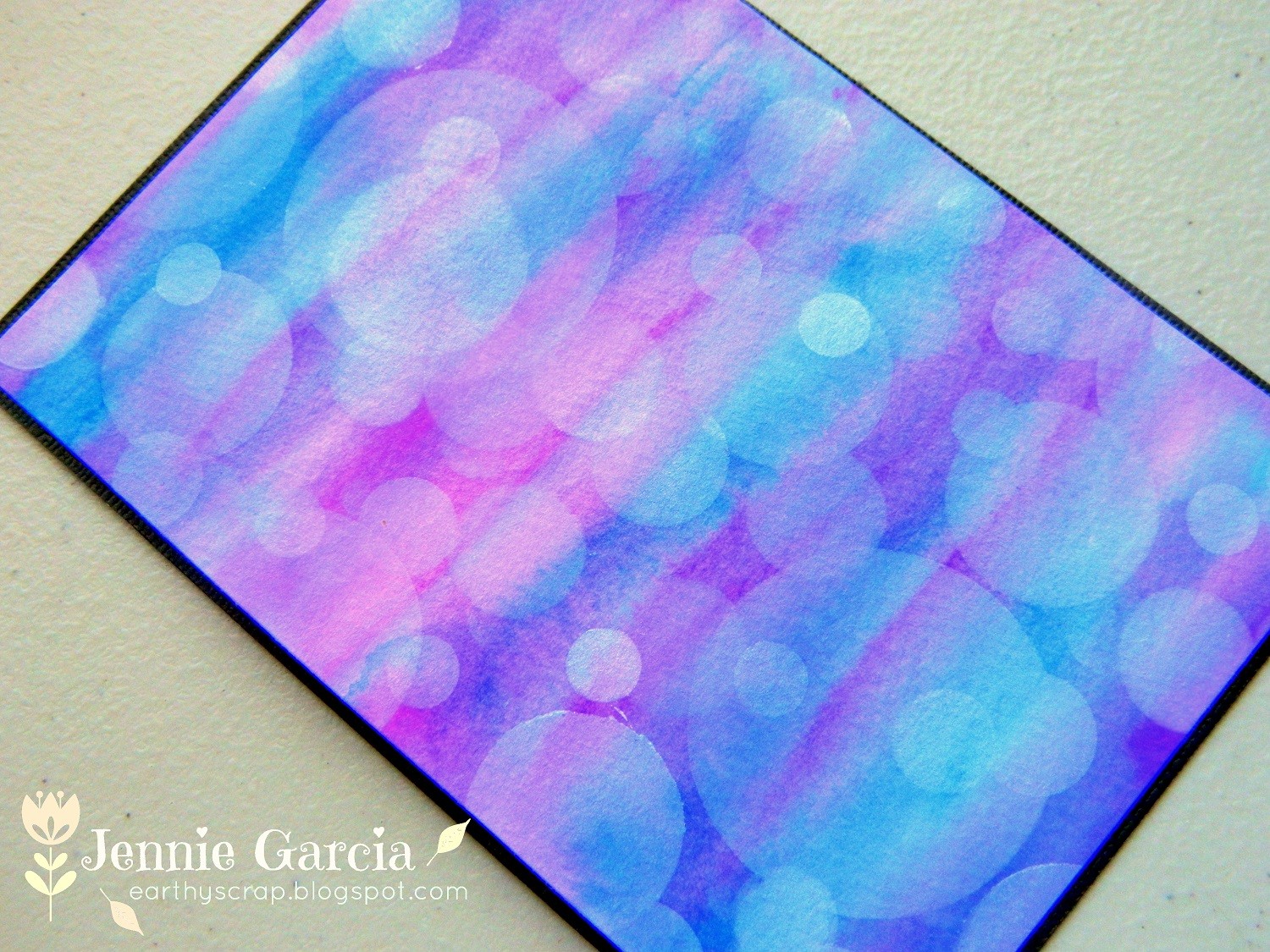 For this card I used an red-orange-yellow color combo! To glue this heavy and wavy watercolor paper on the card base I used the super strong Tombow Xtreme Permanent Adhesive.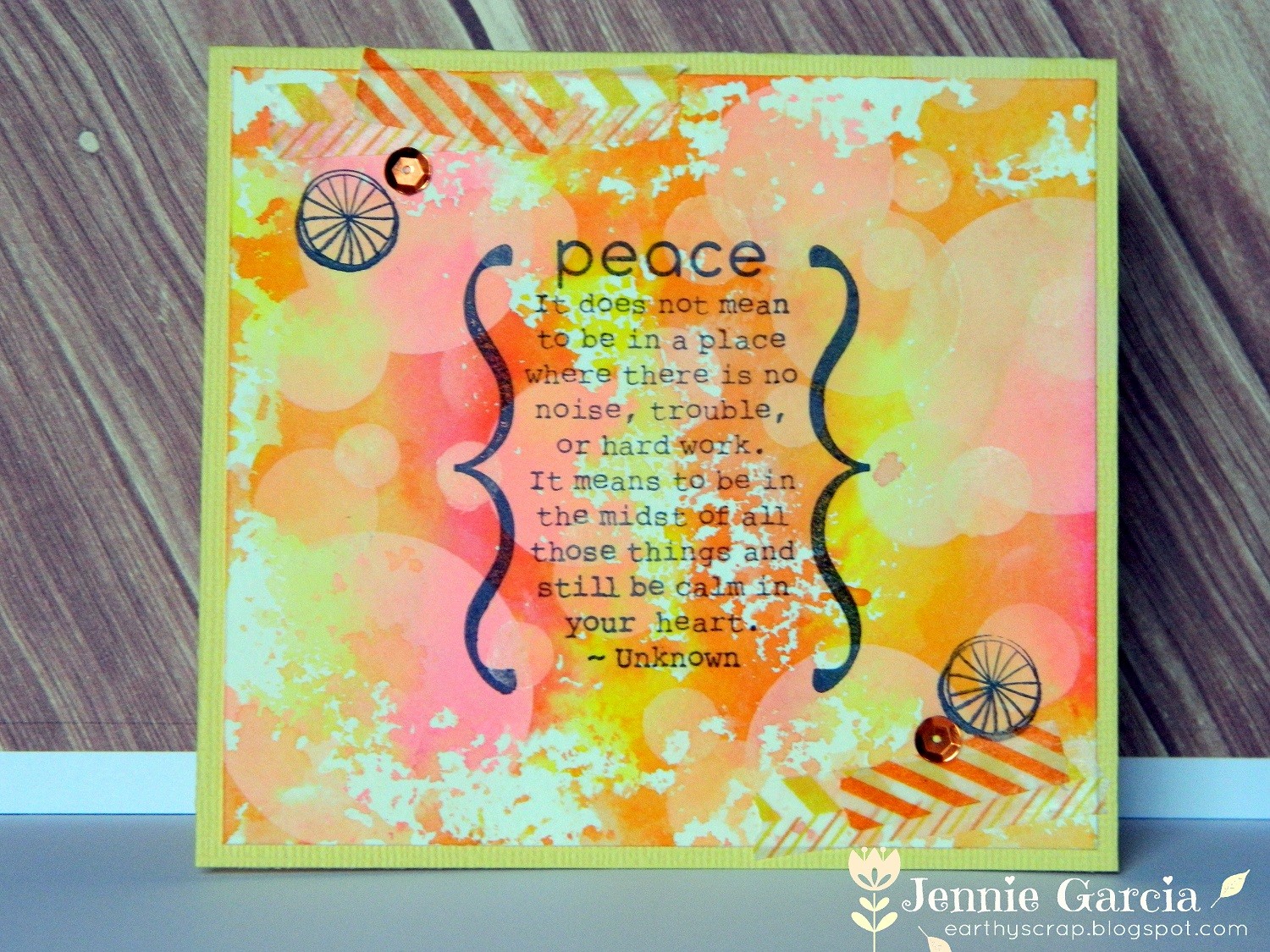 I have a second technique! Even easier than the first one! When you scribble on the Blending Palette using the Tombow Dual Brush Pens, you can make lines like these or you can make circles or random scribbles. After you scribble spray water using the Tombow Blending Mister.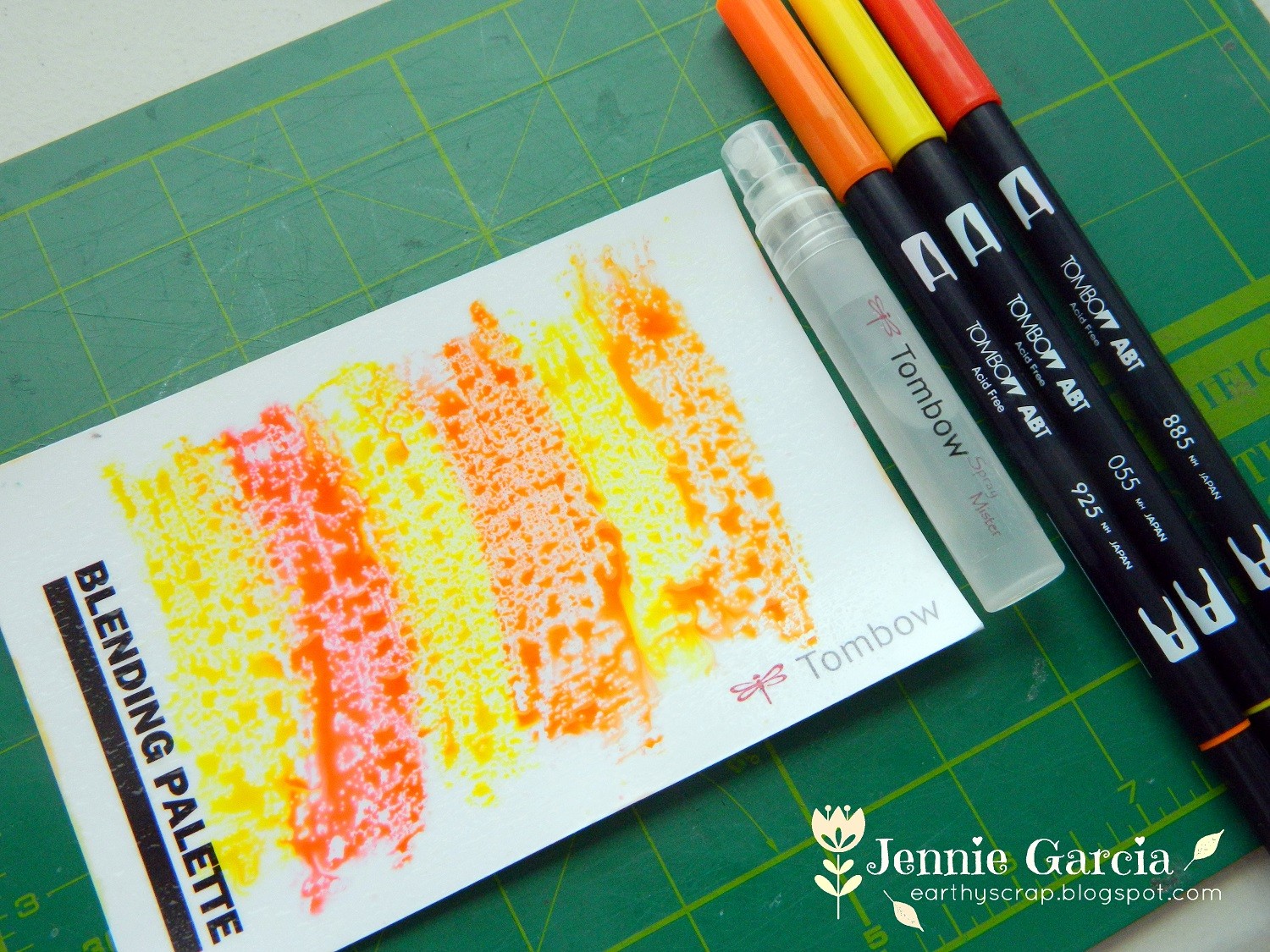 Just put you paper on the Tombow Blending Palette to pick up the colors, if you feel that you missed a spot on the paper, just pick up some more. You can use the same Tombow Blending Palette up to 4 times to get different and lighter effects! Then make the circles using a stencil, white ink and a dauber (or a makeup sponge if you can't find you dauber).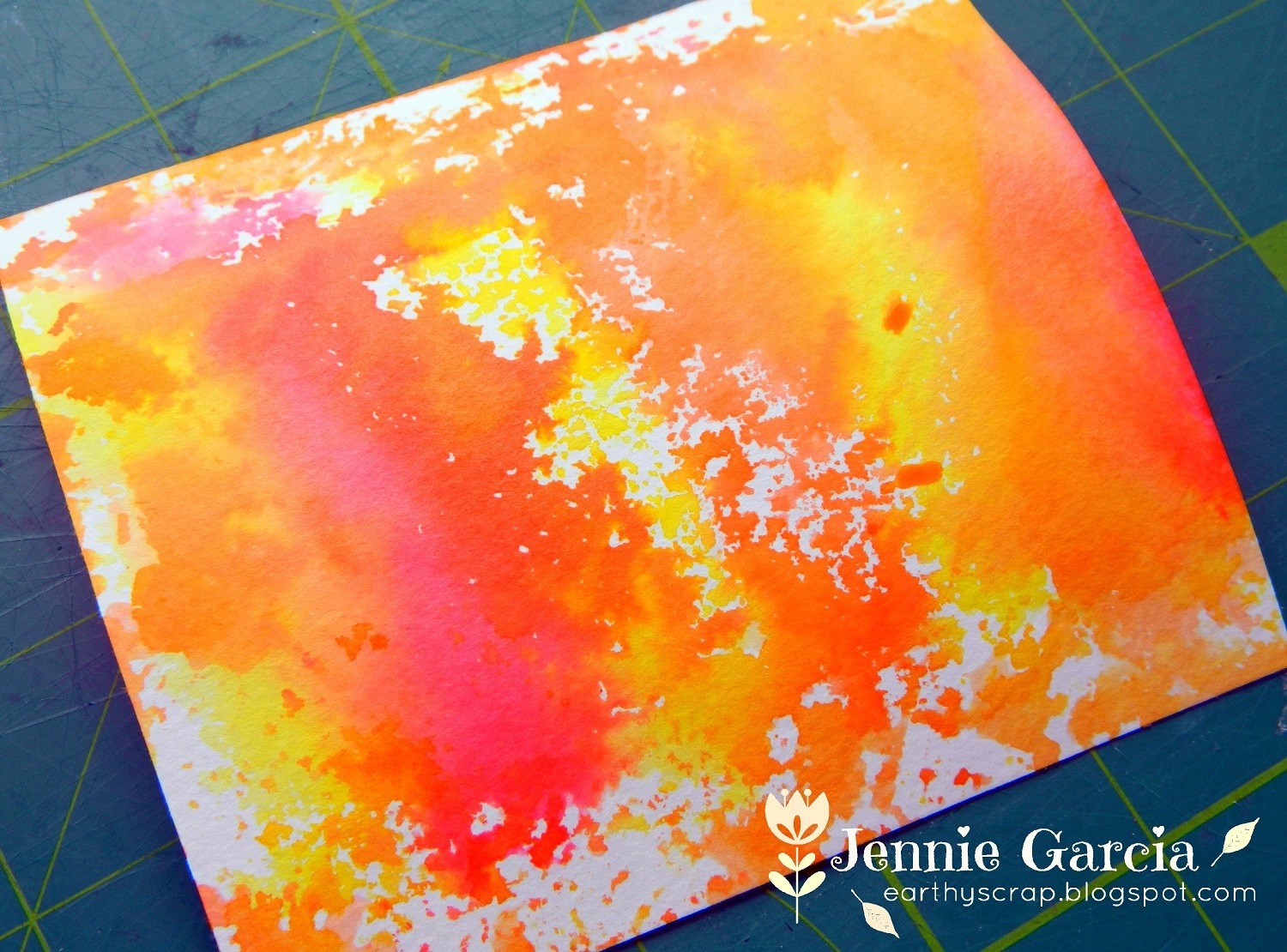 Such a pretty background that you only need a few stamps to make a finished card!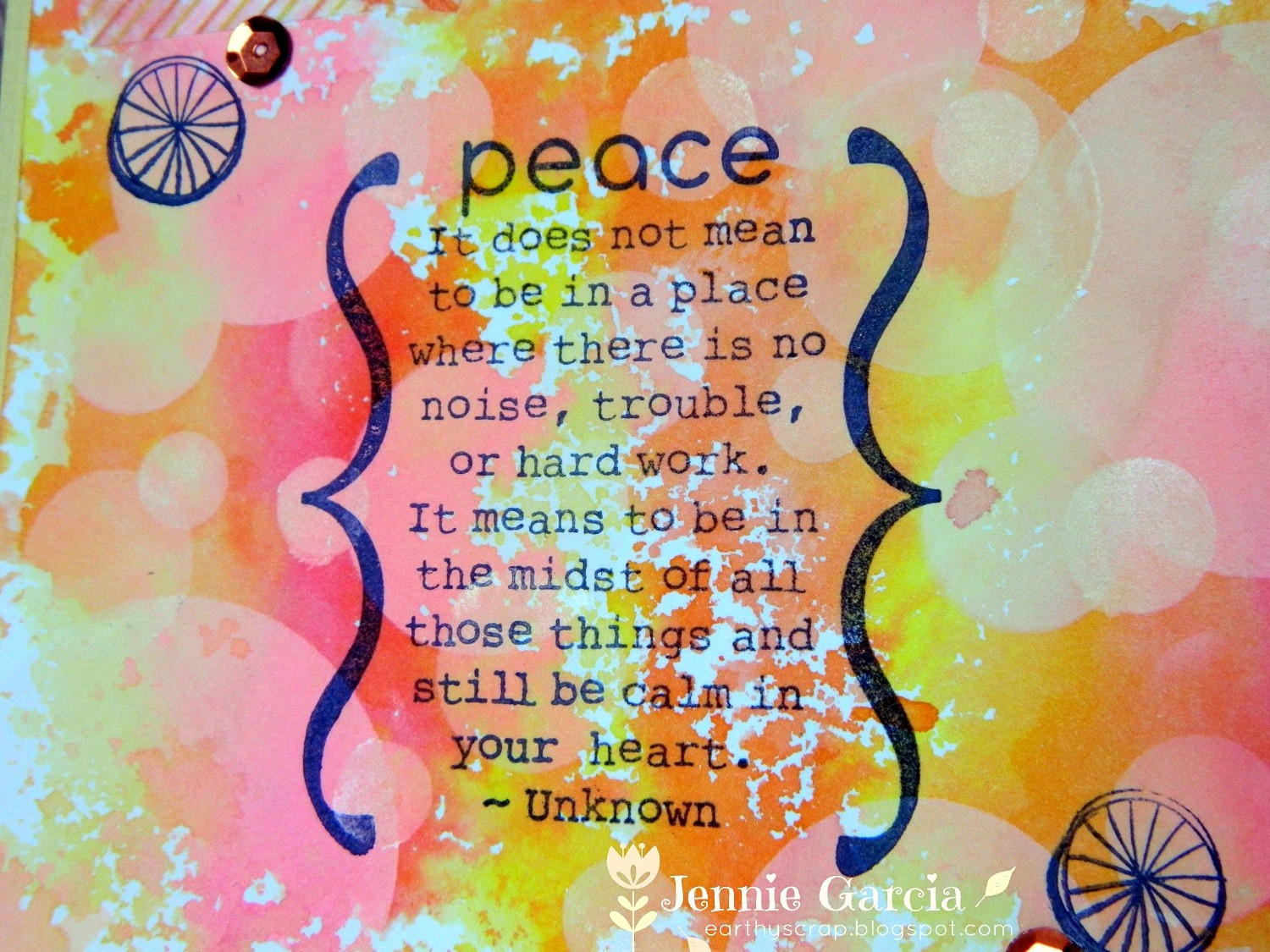 Go get your bokeh on! Make sure you share your results with us!
Have a great Friday! Friday!!!…. YAY!!