Happy Thursday! I don't know about you guys but this has been a crazy busy week for me. My kids have just 3 days of school left and then they're free to drive me crazy all Summer! I'm prepping big time to keep us all organized and on schedule. Getting ready for their break reminded me of a trip to Michigan we took last Summer. My littlest was so fun to watch playing on the beach. I chose two photos from that trip to showcase along with my love for Tombow Foam Tabs.  Check it out!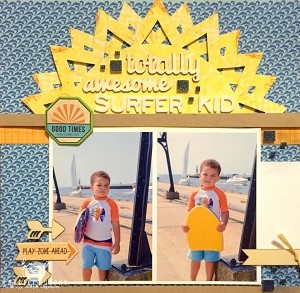 Materials needed:
Tombow MONO Permanent Adhesive
Patterned paper
Embellishments
Raffia string
First off, I started my layout by choosing the papers that coordinated well with the colors in the photo.
The Sunshine paper was perfect when I found it. I immediately knew I wanted to create a 3D piece with it and the Foam Tabs. I cut it in half and layered the two pieces. That's where my title will go.
Next I added my photos along with some simple embellishments. Those blue squares are the Foam Tabs as well. I sprinkled them with embossing powder and heat set it to create a coordinating embellishment!
This was a fun page to create for you guys to see. There's so much more you can do with these Foam Tabs. They really are my most loved adhesive. Here's a look at the full layout again.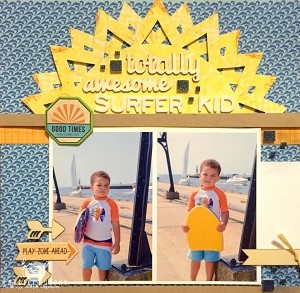 Thanks for stopping by Today! Don't forget to follow me on Instagram and Facebook. 
Latrice