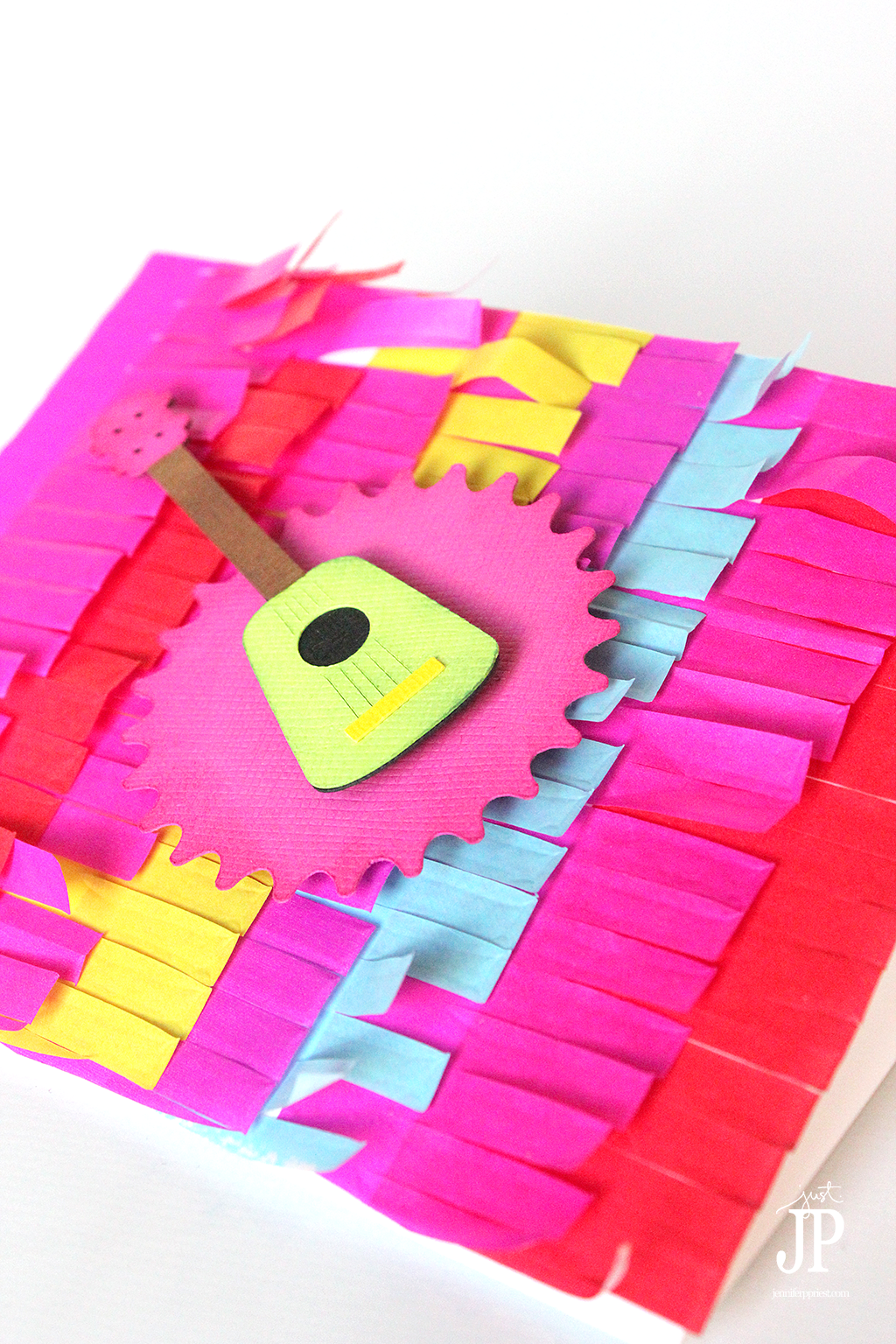 Hello Crafty Friends! Jennifer Priest here with a fun card inspired by music, for Music Week here at Tombow USA.  Musical instruments have a beauty all their own that looks great on crafts and home decor. Recently I have been into Hawaiian and Latin American colors and themes so when I saw the cutest ukelele die cut ever, I knew it would be perfect on a music inspired card.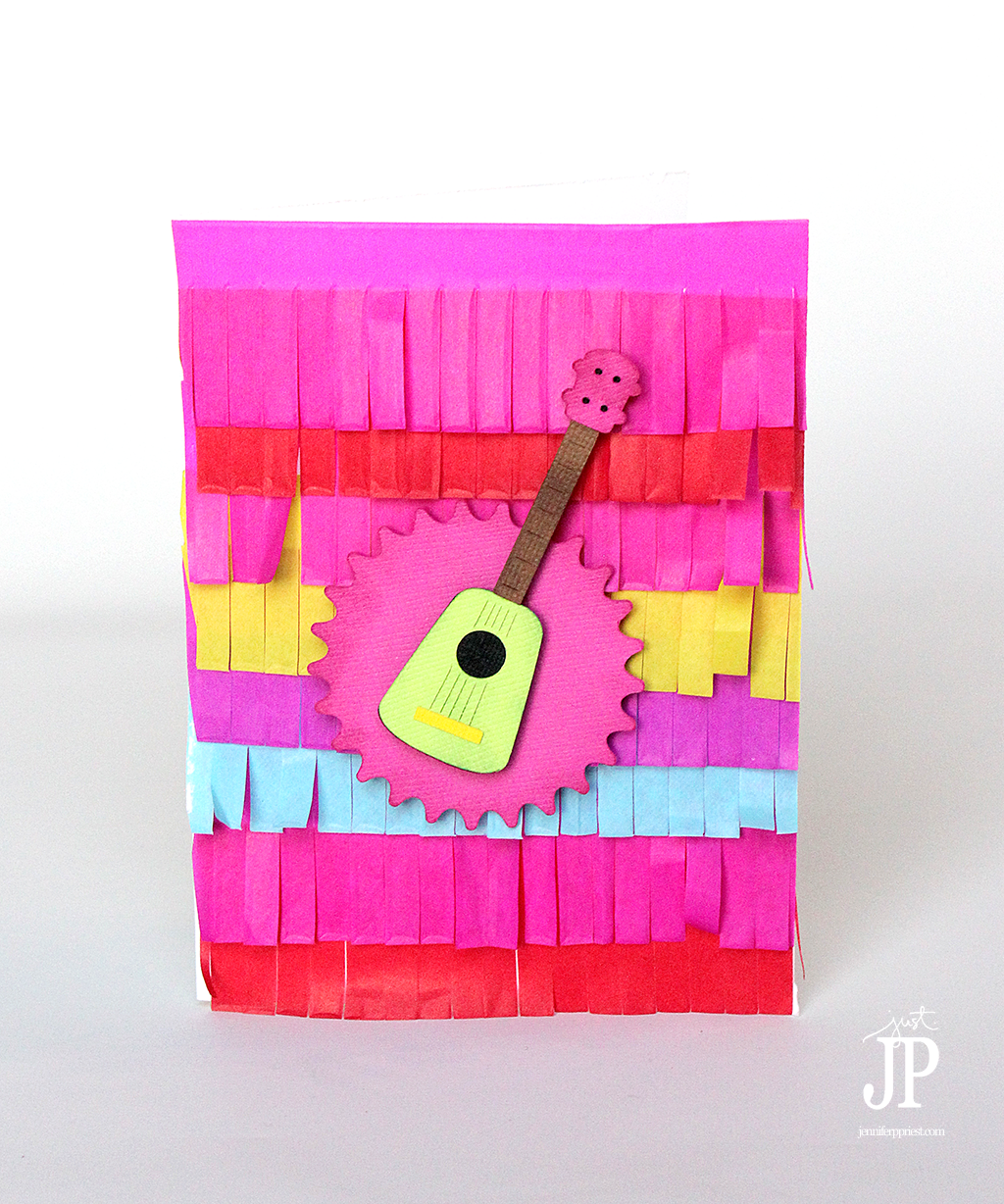 If you've ever tried to glue multi-layered diecuts together, you know just how challenging making a card like this can be. The trick is choosing the right glue for the job. For tiny diecuts, I like to use Tombow MONO Multi Liquid Glue or Tombow AQUA Glue. Both hold the paper in place really firmly but the Tombow MONO Multi Liquid Glue stays tacky after it dries. This glue is perfect for diecuts that will be handled alot because it holds really well, even in dry and humid climates.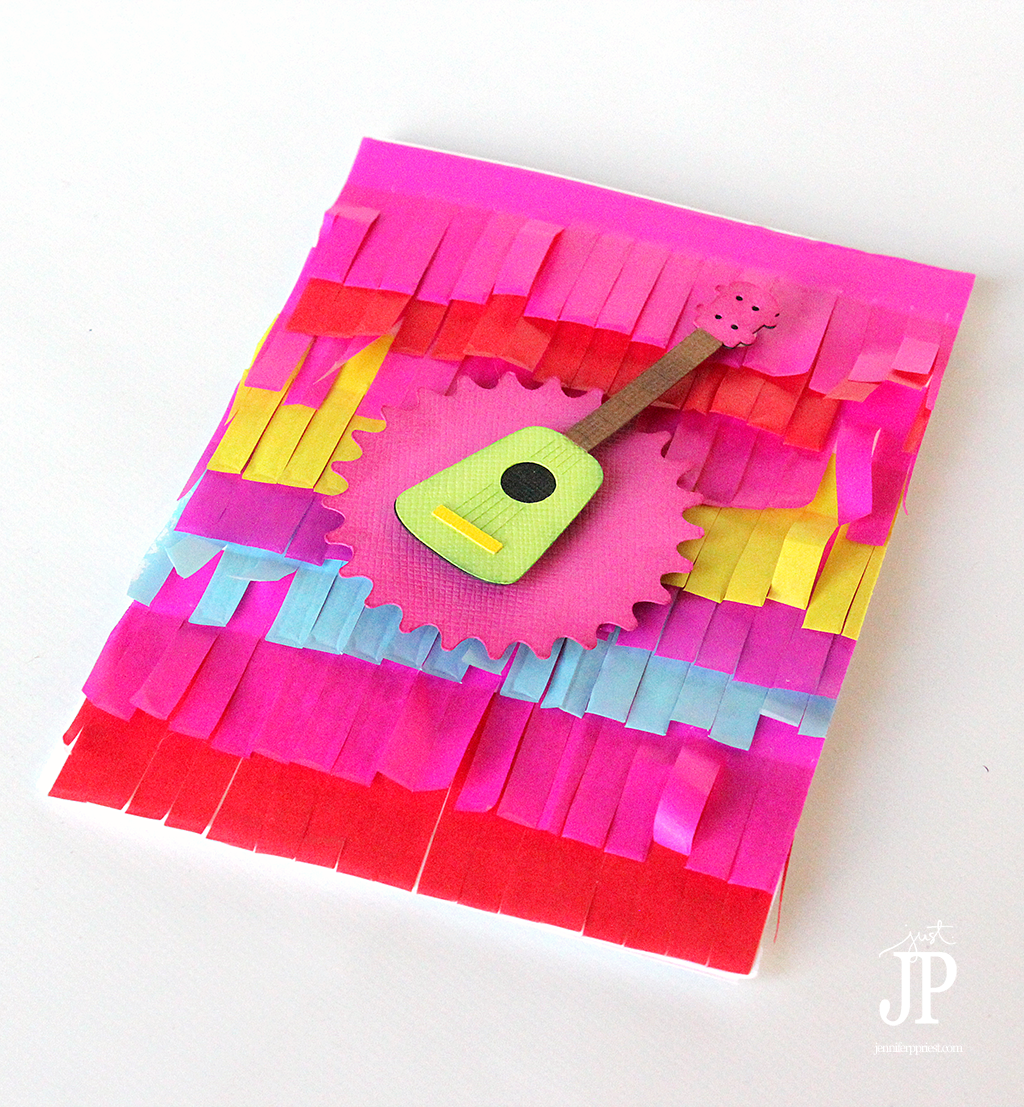 Here's what you'll need to put this card together for yourself:
Card Base
Tissue Paper
Ukelele Die Cuts ( I made these with a DIY Electronic Cutter – Sizzix eclips2)
You don't have to just use diecuts on cards – you can use them on scrapbook pages, bookmarks, and even favor boxes: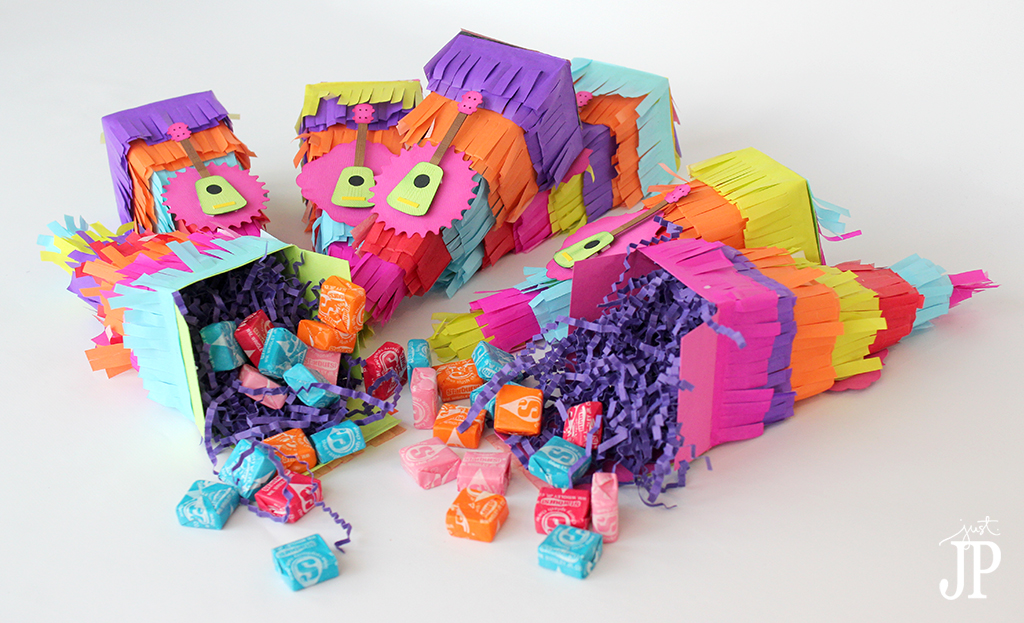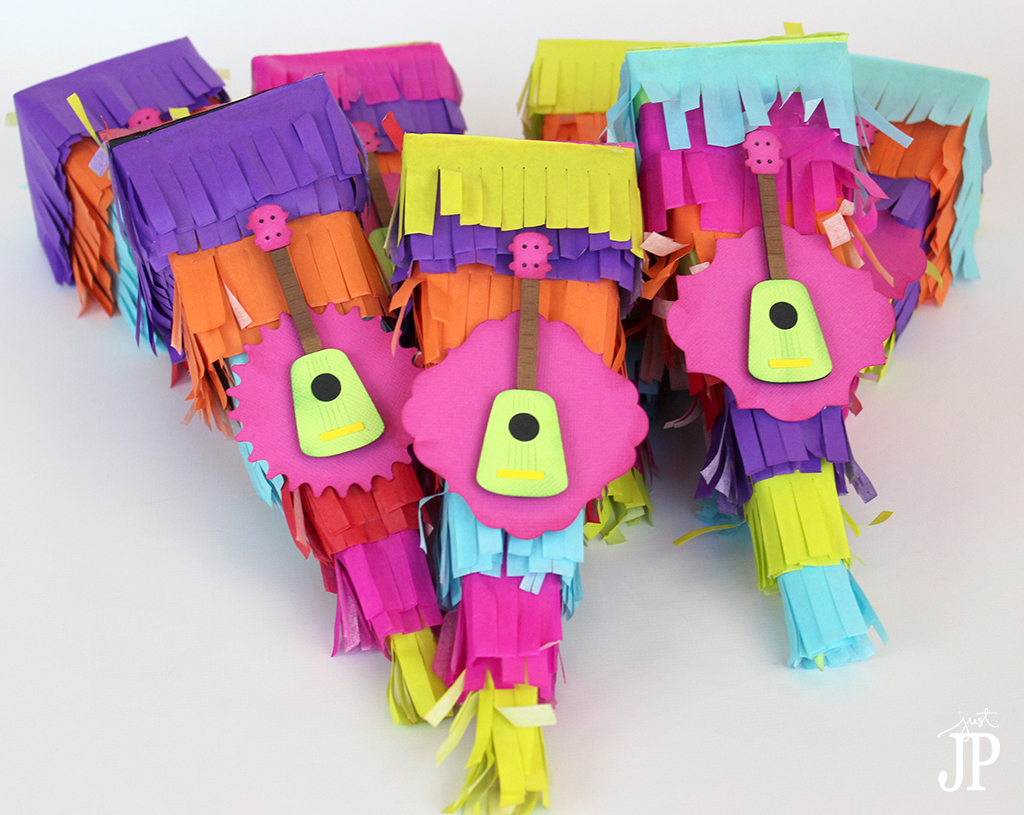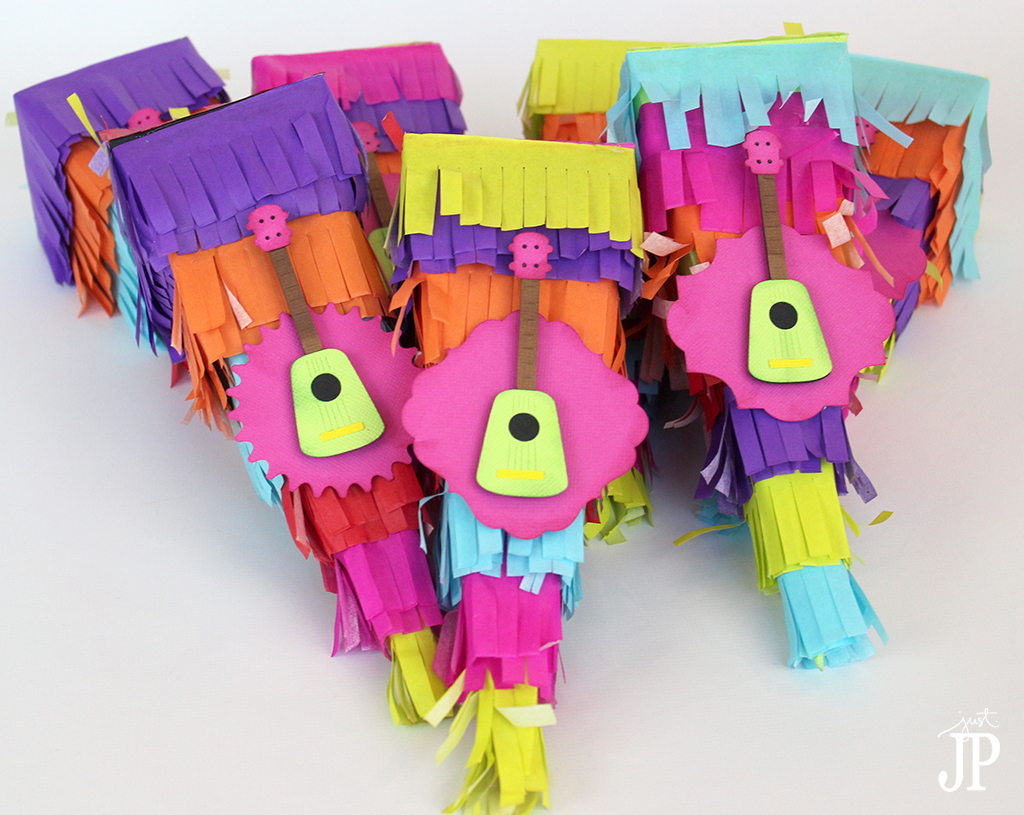 I hope you enjoyed this fun idea and make lots of instruments to decorate your cards and papercrafts!
For more crafty fun, check out my blog Just JP where we are in the middle of Pinata Week!