Hey there Tombow lovers. Happy Thursday, it's Latrice! This week on the blog we've been sharing with you projects inspired by music. I have to say that music is such a big part of my life. It can brighten a bad day in seconds and I love dancing. We have random dance parties at our house all the time. There were so many project choices for this. Music can inspire so much. Lyrics can make you feel a certain way and can even affect you visually. I am definitely a visual person, especially being a photographer, so I chose to create something based off of that.
I handlettered my favorite quote onto some white cardstock and designed a card around it. This card would be perfect to go along with an iTunes gift card or CD as a gift. Here is the finished card.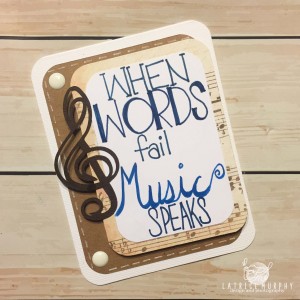 Here is what you'll need:
Tombow MONO Permanent Adhesive
Cardstock
Punches
Patterned Paper
Die Cutting Machine
This card goes together really easy, but requires a little detail with the die cut in a coordinating cardstock. I kept it simple in order for the quote to stand out.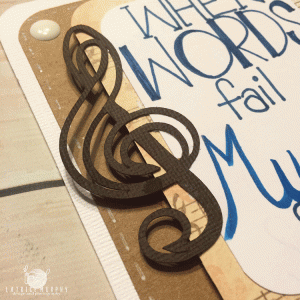 I added some simple rounded corners and faux stitching finish it off.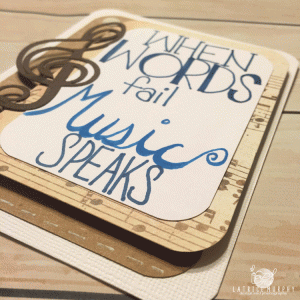 I love that music gives us so much to think about, move to, cry to and so on. It's truly an art. I hope that you mix your art with music next time you create something. Thanks for stopping by today.