Hi everyone! We don't know about you, but here at Tombow we are kind of obsessed with adult coloring. What better way is there to return to your stress-free and responsibility-free childhood days than sitting down with some markers, colored pencils or crayons and filling in a fun coloring page?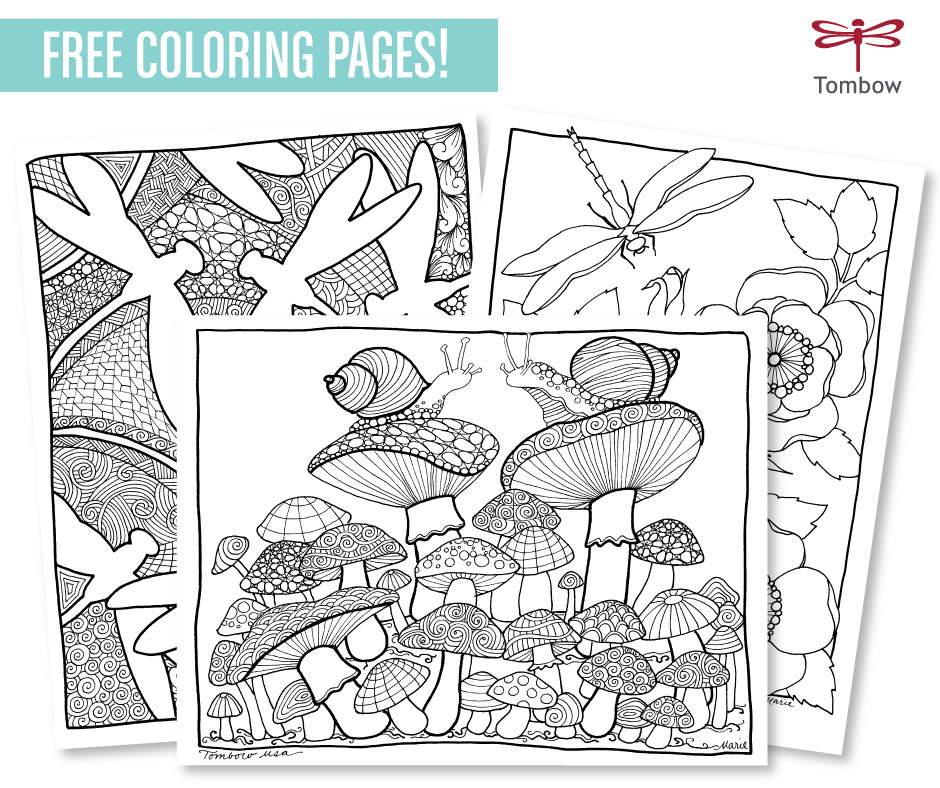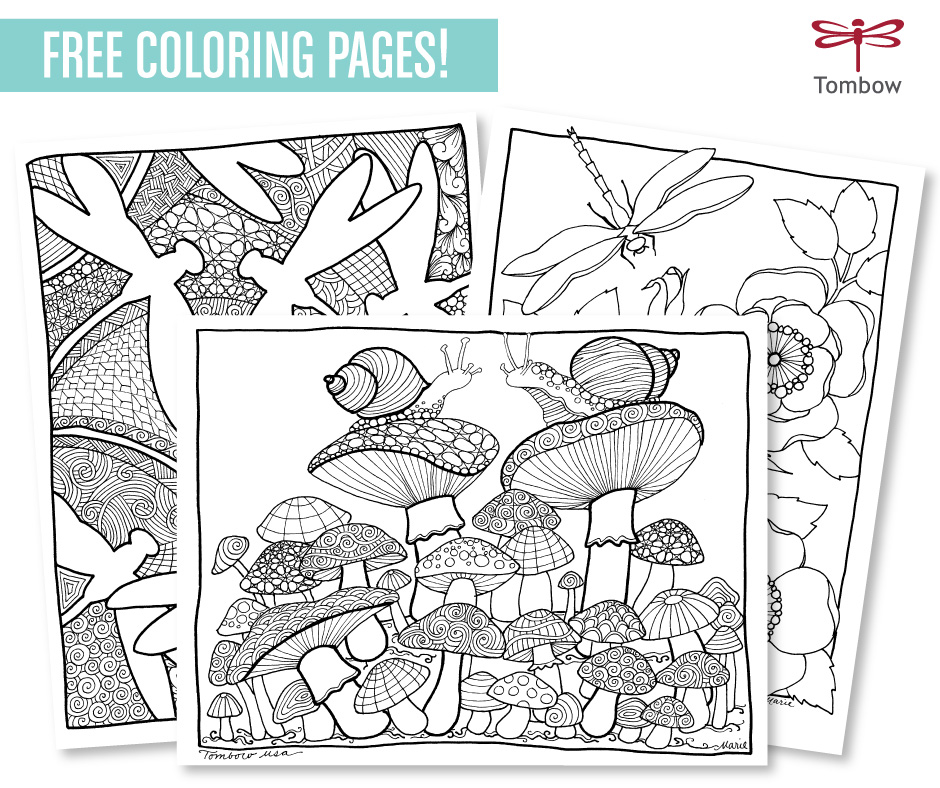 We're so excited today to bring you four completely FREE downloadable coloring pages from our Signature Designer, Marie Browning. She drew each of these herself and left plenty of space for you to add in your own accents if you'd like – so go ahead and make them your own by adding in Zentangle patterns, handlettering, splash backgrounds or any other fun thing you can think of! In the video below, Marie shows you some great techniques for using Tombow Dual Brush Pens to color in one of the pages!
If you plan to do a lot of blending with the Dual Brush Pens on these pages, we suggest printing them on watercolor paper, since it will give you better blending results than standard printer/copy paper. Be sure to share your creations with us on social media! Post to our wall or tag us on Facebook, and tag us on Instagram and use #tombow! We can't wait to see how you make these pages your own!
Need some coloring supplies to get started? We've got you covered. Check out our adult coloring supplies on our website!